Can it really be true that the world is only now, in the year 2022, getting a gay romantic comedy from a major Hollywood studio written by an openly gay person? Somehow it is. But the good news is that Hollywood given the honour of making it to Billy Eichner, whose dyspeptic comic sensibilities ensure that it definitely won't just be a queer-themed Hallmark movie.
Bros, co-written by Eichner and Nicholas Stoller, who also directs, is described as 'a smart, swoony and heartfelt comedy about how hard it is to find another tolerable human being to go through life with', which doesn't sound too far off in spirit from Eichner's Hulu series about caustic besties, Difficult People. Eichner also stars, alongside a majority-LGBTQ+ supporting cast occupying both gay and straight roles – another first.
All those milestones are great, but they'll matter much less if the movie doesn't ring true for the community the film is aimed at – something Eichner is keenly aware of. '[While] I wanted to make a movie that was hilarious and relatable to everyone, first and foremost I wanted to make a movie that felt authentic for the LGBTQ folks that the movie is about,' says Eichner, 'and who have been so profoundly underserved by Hollywood over the years, particularly the major movie studios.'
Will Bros live up to its historic billing? We won't know for a few more months. But here's everything we do know about Bros right now.
When is Bros out?
Originally due out in August, Bros will now land in US theaters on September 30. It's out in Australia on October 27 and in the UK a day later.
Is there a trailer for Bros?
There is, and true to Eichner's inference, it teases a flick that doesn't shy away from the particulars of gay sexual relationships. A four-dude couch orgy set to Queen's 'Somebody to Love'? Bring it on.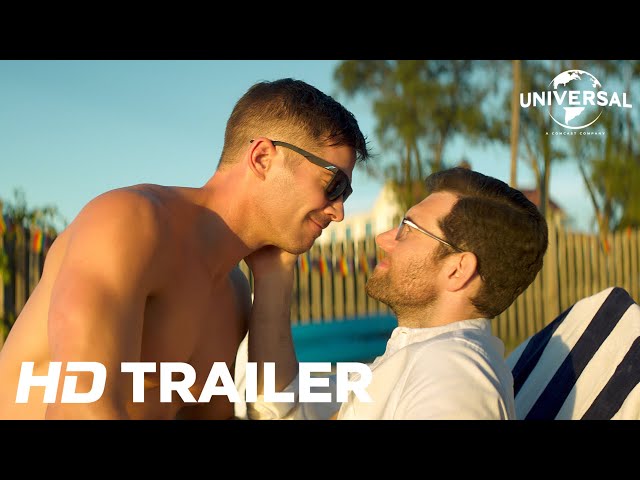 Who is starring in Bros?
As pioneering as Bros is generally, it also represents a milestone for Eichner in particular: after memorable roles in Parks & Recreation and as the voice of Timon in Disney's remake of The Lion King, he's taking on his first lead in a movie. Luke Macfarlane, a veteran of the Hallmark Channel assembly line, plays his kinda-sorta love interest. Other names include Saturday Night Live standout Bowen Yang, Mrs Doubtfire's Harvey Fierstein, Community's Jim Rash, Guillermo Diaz, trans reality TV star Ts Madison and RuPaul's Drag Race winner Symone. Debra 'It's Debra Messing, you gays!' Messing and Kristin Chenoweth also make cameos, the only straight actors in the cast.
It's directed by co-writer Nicholas Stoller, who made one of the best rom-coms of the 2000s in Forgetting Sarah Marshall. 'I'm the diversity hire,' jokes Stoller, who is straight. Judd Apatow adds his clout as producer.
What is Bros about?
Based on the trailer, Bros appears to have something of a meta-narrative. Eichner plays Bobby Lieber, a 'Podcasting Powerhouse' according to his Advocate cover, who is hired by big-name film producers to write a romcom about a gay couple. 'Something a straight guy might even like and watch with his girlfriend' is the brief. ('Something a straight guy might like? Am I gonna get butt-fucked by Jason Momoa while we're both worrying about a volcano?' he quips at an uncomfortable studio exec, which we can only hope is drawn from real life.)

Somewhere along the way, Bobby meets Mcfarlane's uber-hunk – 'a macho trusts and estates lawyer,' according to the New York Times – and has his resolve to remain single and self-reliant at breaking point. Or, as Bobby puts it: 'This motherfucker has gotten into my head!'
Where is Bros set?
Bros takes place in New York, a city Eichner knows well – his guerrilla web series, Billy on the Street, filmed him as he ran around Manhattan, accosting strangers and celebrities alike and conscripting them into absurd game show contests. The film also shot at several locations in New Jersey. A recent New York Times article described a scene in which a wing at the Newark Museum of Art is made to look like the first museum in New York dedicated to LGBTQ+ history.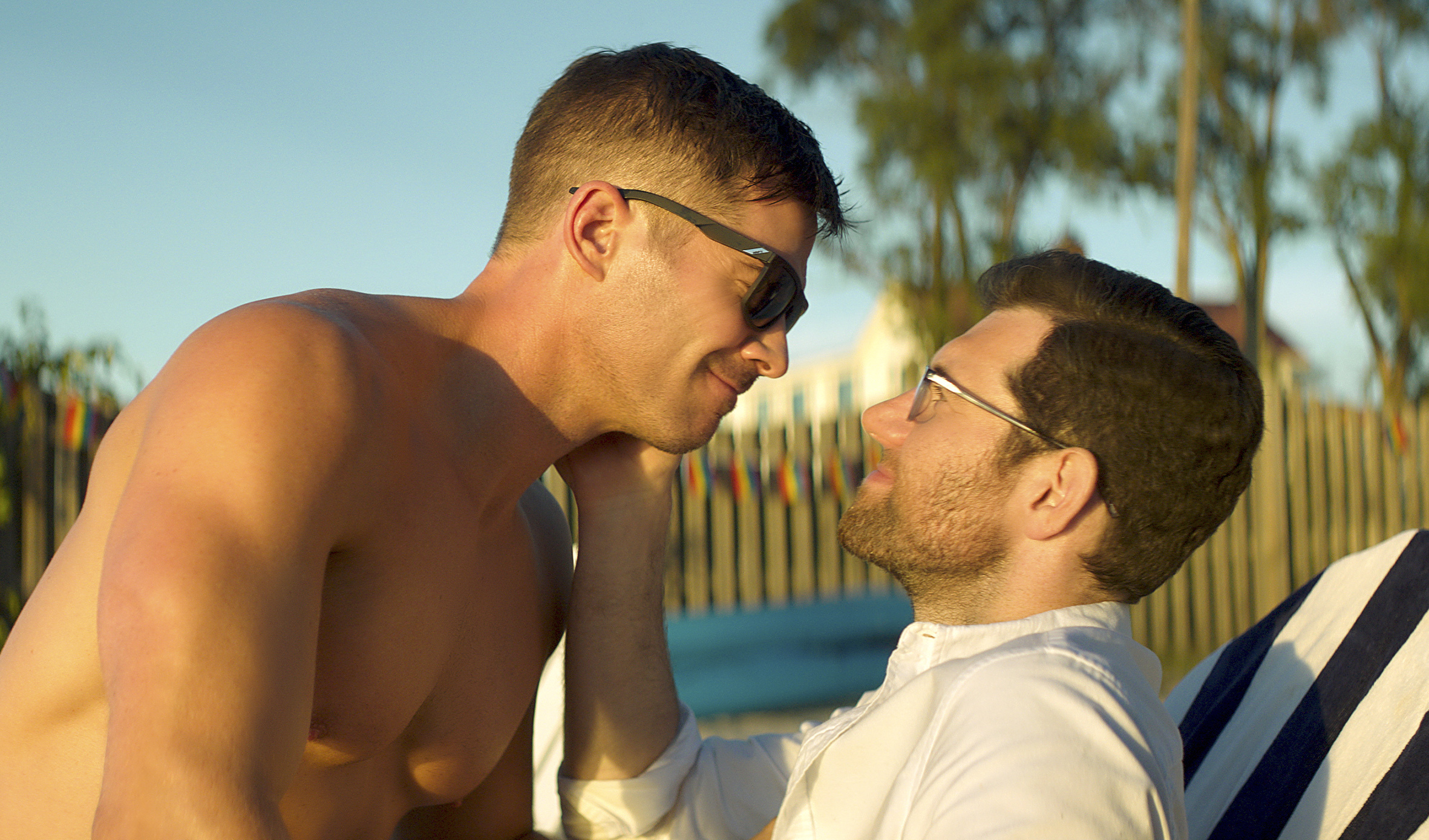 Why is Bros so groundbreaking?
Bros breaks several barriers, both behind the camera and in front of it. There have been queer-centred, big-studio rom-coms before - think Love, Simon or Happiest Season. But as Eichner's character points out in the trailer, though, it's still rare to see a movie that depicts gay adult relationships with unvarnished honesty, unsanitised for straight audiences. 'I don't want any Hollywood bullshit,' Bobby says at one point. 'No scenes where two guys are about to hook up and then all of a sudden the camera conveniently pulls away.' Cue the aforementioned couch orgy. In Eichner's view, that's the movie he and Stoller have made.
'[A]side from all the historic statistics attached to it, what I wanted most of all was to make an authentic, hilarious and heartfelt film about what it's like to be a single adult gay man attempting a relationship in 2022,' he said in a statement to queer media announcing the trailer. 'I'm prouder of it than anything I've ever done – and I hope you'll be proud of it too.'

The ultimate guide to New York's Pride March.