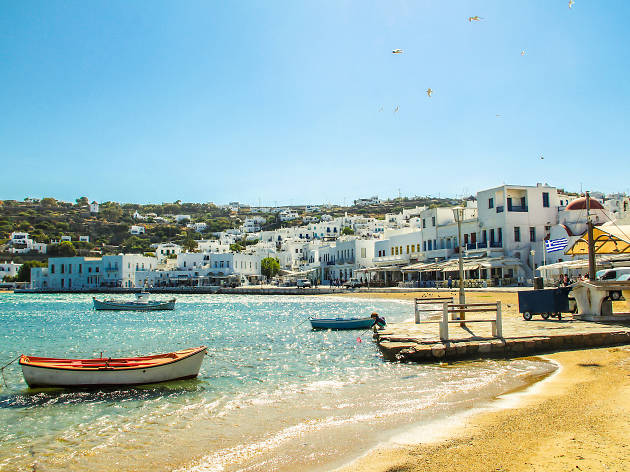 Greece has officially reopened its borders to tourists
The country started admitting travellers on June 15 – but flights from the UK are still banned
Posted: Wednesday July 1 2020, 11:34am
After three long months, Greece has started lifting lockdown restrictions – and now it wants to help salvage your summer holiday. Following the prime minister's promise that the country was ready to 'welcome the world', Greece resumed flights to its two major airports on June 15.
In a statement in late May, Kyriakos Mitsotakis announced that the country's hotels would be allowed to open on June 15. And on May 31, following confusion over when exactly flights would resume and which nationalities would be allowed in, the country confirmed that air links with Athens and Thessaloniki would reopen from June 15 too. Flights to other mainland and island destinations will resume today (July 1).
Residents of EU and Schengen member states (except Sweden), plus 14 other countries around the world, are now allowed into the country. And although the Greek government had said it would restart UK flights from June 15, it has since rowed back on that pledge and extended a ban on British travellers until at least July 15.
As part of a new 'spot check' testing system introduced today, all visitors must fill out a 'passenger locator form' at least 48 hours before arrival. They will then receive a QR code to be scanned at the airport. Depending on their code, screening personnel will then direct visitors either to the exit or to a testing area.
If you've been tested, then you will have to isolate for 24 hours at your destination while waiting for the results. Should you test positive, you will be quarantined under supervision for two weeks, in a hotel paid for by the government.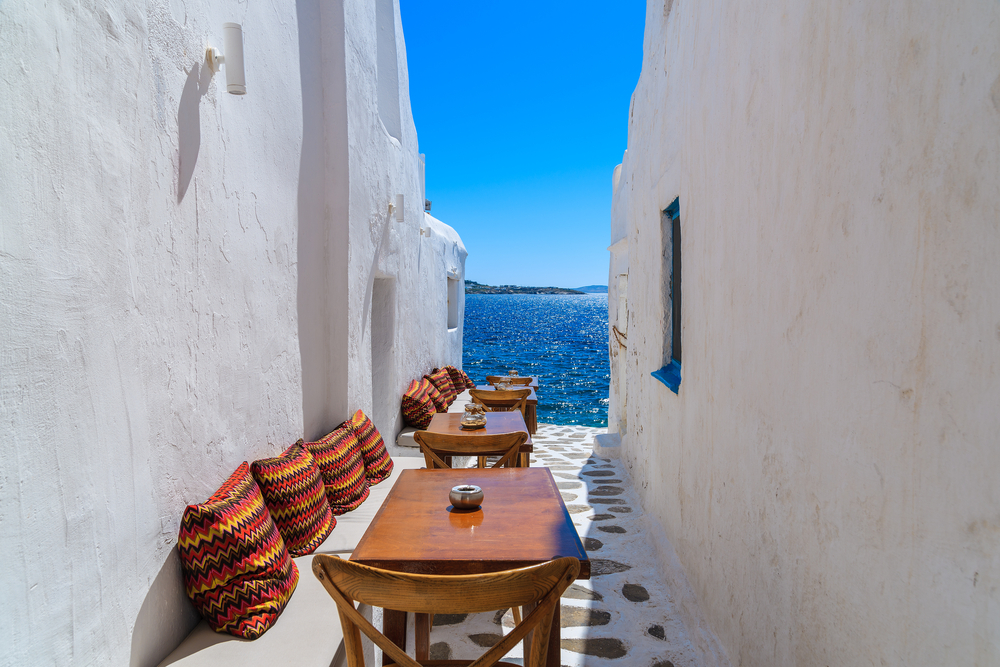 When travellers do arrive in the country, certain activities are likely to still be restricted. 'The tourism experience this summer may be slightly different from what you've had in previous years, with more social distancing, maybe no bars open,' Mitsotakis told CNN in an early-May interview. 'But you can still get a fantastic experience, provided the global epidemic is on a downward path.'
Greek authorities have been hammering out new health protocols for hotels, swimming pools and beaches. But now ferry services to the Greek islands have resumed, and flights are touching down again, it seems your dreams of a balmy Mykonos getaway this summer might just still happen.
Remember, many countries are still warning against all non-essential travel and some are quarantining all overseas arrivals, including their own returning citizens. Check all the relevant restrictions before you think about travelling.
When will you be able to travel again? Here's what we know so far.
Where can you go on holiday right now? These are all the countries that have already reopened their borders.
Share the story