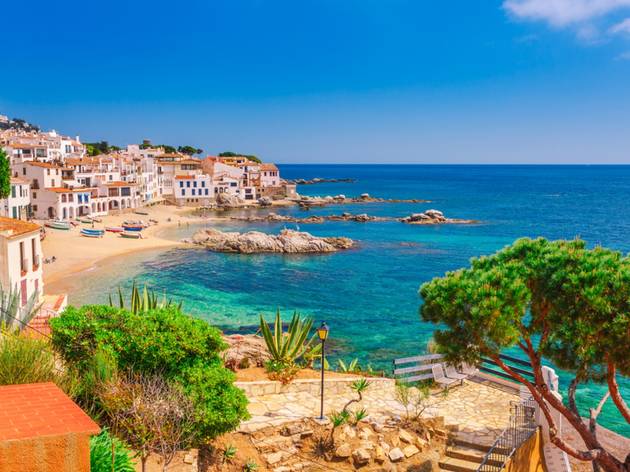 Travellers from these 14 countries will be allowed into Europe from tomorrow
Australia, Japan and Canada all make the 'safe' list – but US citizens are still barred
Posted: Tuesday June 30 2020, 4:16pm
For weeks now, the majority of EU countries have been allowing travel from within the continent. And tomorrow (July 1) the bloc is reopening its external borders too – but only to tourists from 14 nations currently 'deemed' safe.
Citizens and residents of Australia, Canada, Japan, Morocco and South Korea will be allowed in, but the USA hasn't made the 'safe' list. The EU may also add China to the list if it reaches a reciprocal agreement for European travellers with the Chinese government.
The announcement follows weeks of talks within the EU about whether to throw open their borders to travellers from around the world in a bid to reopen their flagging tourism economies, or instead take a more measured approach.
Whereas Germany and Spain have wanted to play it safe, favouring a short list of countries with low transmission rates, Greece and Portugal have argued for as long a list as possible, according to the BBC. France, meanwhile, has made the case for reciprocity: only admitting tourists from countries already allowing travel from Europe.
The result of these negotiations is a list of 14 countries currently deemed 'safe': Algeria, Australia, Canada, Georgia, Japan, Montenegro, Morocco, New Zealand, Rwanda, Serbia, South Korea, Thailand, Tunisia and Uruguay. As long as individual European countries have agreed (and most will), travellers from these 14 nations will now be allowed into Europe.
If you're based anywhere else in the world, that last-minute European getaway will remain off the cards for the time being. So in other words: better look elsewhere if you fancy a beach trip this July or August.
Remember, many countries are still warning against all non-essential travel and some are quarantining all overseas arrivals, including their own returning citizens. Check all the relevant restrictions before you think about travelling.
When will you be able to travel again? Here's what we know so far.
Where can you go on holiday right now? These are all the countries that have already reopened their borders.
Share the story