With the Harry Potter films turning 20, Hollywood auction house Prop Store will soon cast a separatus pecunia spell on some very wealthy muggles' bank accounts.
Harry's glasses and wand are among 10 Hogwarts going to auction later this month, any of which would really tie the room together, whether in the house of Gryffindor or Hufflepuff.
More specifically, the items are Daniel Radcliffe's glasses and custom wand from the two-part Harry Potter and the Deathly Hollows finale. The items, which come with a certificate of authenticity, are valued at $30,000-$50,000 each, though given the fanbase, they could go for much more.
Other items from the Harry Potter films include the Boy Who Lived's acceptance letter to Hogwarts, a copy of the Daily Prophet sporting the headline "Dumbledore: Daft or Dangerous," and a magical screaming letter owned by Ron Weasley in Chamber of Secrets.
Additionally, the auction includes a seven-book box set signed by JK Rowling, which we imagine would have gone for much more a couple years ago.
Proceeds from the sales benefit Rowling's Lumos charity.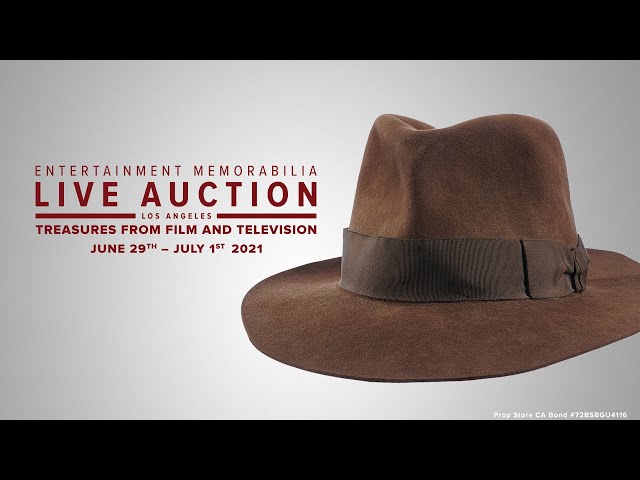 The auction, taking place June 29-July 1, features an astonishing 1,300 props beyond the Harry Potter collection. They include a full range of weapons ranging from Eddie Valiant's cartoon gun from Who Framed Roger Rabbit to a whole arsenal from Aliens; Indiana Jones' Temple of Doom fedora; masks worn by Jason Voorhes, Leatherface and Stanley Ipkiss; a Freddy Kru3ger glove; costumes from American Hustle and Austin Powers; lightsabers wielded by Anakin Skywalker, Obi-Wan Kenobi and Qui-Gon Ji; the Rocketeer's jetpack; and much, much more.
Somewhere, some very, very rich nerd is plotting the world's weirdest/greatest fan-made film.
Which Hogwarts House are you? Find out with our Sorting Hat quiz
Do you have what it takes to win a Harry Potter quiz show?