This year, fans worldwide are coming together to celebrate 20 years of strange magic, high fantasy, hulking ogres, fierce dragons and the battle between good and evil. But enough about Shrek — 2021 is also the 20th anniversary of the first Harry Potter film.
It's been 20 years since audiences first feasted their eyes on Hogwarts, with Chris Columbus' adaptation bringing J.K. Rowling's adored books to life. Over the course of eight films, audiences watched stars Daniel Radcliffe, Emma Watson and Rupert Grint grow up before their eyes as the epic story unfolded.
A lot has happened since we first met Harry, Ron Weasley and Hermione Granger. The actors grew up before our eyes. Voldemort was vanquished. Cedric Diggory took a summer job at a lighthouse and J.K. Rowling was cursed with a spell that prevented her from shutting her mouth. The franchise branched out into theme parks, a stage adaptation, video games, spinoffs. J.K Rowling was afflicted with a foot-in-mouth curse. It's a lot to keep track of.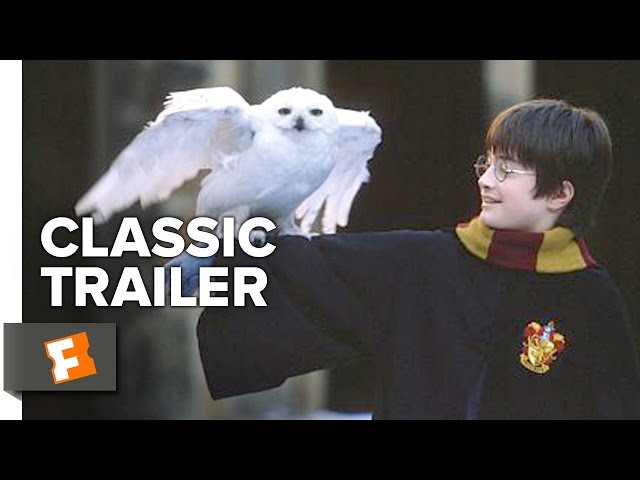 Luckily, all of the above and so much more are bound to become fodder for WarnerMedia's newly announced five-night celebration of the anniversary of Harry Potter and the Sorcerer's Stone (Philosopher's Stone in the UK), airing on HBO Max some time this year. The special — which, under the effects of the Corporateus Synergysis spell, will also air on TBS and Cartoon Network at a later date— will include a retrospective as well as a Potterverse-themed quiz show.
The retrospective portion seems to fall in the same category as HBO Max's upcoming Friends Reunion — think tearful memories, reunited cast members and talking heads who have nothing to do with the films but were nonetheless touched by them . But the game show element is particularly enticing for the series' broad fanbase and, if it's successful, could result in other fan-based quiz shows, much like the films inspired endless fantasy-forward YA adaptations.
The four-episode show is currently casting contestants on the official Potter site, offering a huge opportunity for people who have spent the past decade or so dominating very specific pub trivia nights. It will also invite viewers to play along online to test their knowledge of all things Harry, Ron Weasley and Hermione Granger.

What's next for the Harry Potter franchise?
Twenty years of pop-culture ubiquity is cause for celebration, but when a franchise has netted some $9 billion and fans are still hungry for more, that train's going to keep going well beyond the Hogwarts stop.
The Hollywood Reporter noted that the announcement for the retrospective comes following a report that HBO is in the early stages of development on a live-action Harry Potter show. Whether it will involve the adult versions of the original heroes or spin off in a different direction is unclear.
Along with various Wizarding World of Harry Potter theme parks, the elaborate Harry Potter New York store is set to open on June 3, offering an interactive shopping experience along with a full butter-beer bar.
Next year marks the release of the next film in the Fantastic Beasts and Where to Find Them series, with Mads Mikkelsen assuming villain duties after the departure of Johnny Depp. And the long-delayed open-world Hogwarts Legacy video game is poised to release on Playstation and Xbox consoles in 2022.
Looks like it's already time to start studying up on the inevitable 2041 quiz show.
Which Hogwarts house do you belong in? Take our quiz to find out.
And see where Sorcerer's Stone ranks on Time Out's ultimate HP film ranking