Disney+ launched way back towards the dawn of time (okay, last November... same difference) and has since gone on to amass an eye-popping 86 million subscribers. If you're one of them, you will probably not need reminding that Pixar's latest film, Soul, will be landing directly on the platform just in time to jazz up your Christmas Day.

If you don't have Disney+ and fancy watching it as soon as it lands on December 25, you'll need to subscribe to the streaming service. (As an FYI, subscriptions come in at $6.99/month or $69.99/year in the US; £5.99/month or £59.99/year in the UK; and $8.99/month or $89.99/year in Australia).

New Disney+ films are operating on a two-tier system: some, like Soul, are free to regular old Disney+ subscribers; others, like the live-action Mulan (when it first came out), require an additional 'premium access' fee. Expect more of those kind of premium releases in 2021, which is packed with new Disney+ releases.

Pixar's first straight-to-streaming movie, Soul is a groundbreaking proposition on screen too. Co-directed by playwright-turned-filmmaker Kemp Powers and Up's Pete Docter, it tells the story of a music teacher and aspiring jazz pianist who dreams big and ends up getting a lot more than he bargained for when he ends up in the afterlife separated from his soul.

'The title is a clever double entendre for the ascension to the spiritual realm and the warmth associated with Black culture,' notes Time Out's review. 'Powers's influence is keenly felt: from the glisten of black skin, to the texture of an afro and the authenticity of the conversations in a barbershop. None of it is forced, testament to the involvement of people with real lived experience.'
In other words, it's an animation that celebrates Black lives, culture and identify. Of voice cast featuring Jamie Foxx, Tina Fey, Angela Bassett, Daveed Diggs and Questlove isn't too shabby either.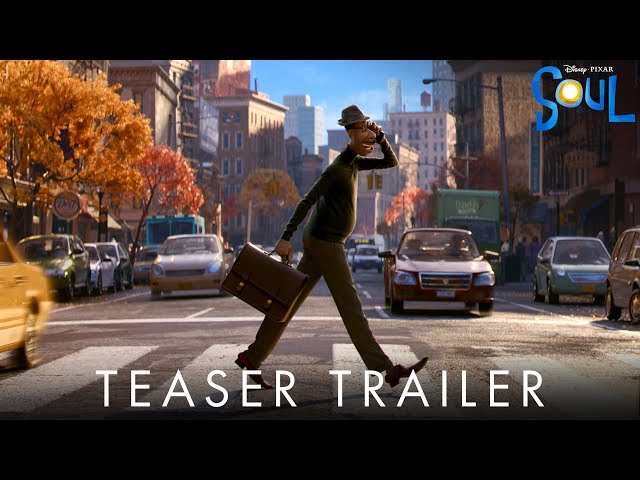 How to watch Wonder Woman 1984 on HBO Max in the US.

Is Soul worth shelling out for – and where does it stand in the Pixar pantheon? Read our review here.

The best movies to watch on Disney+ UK.