The pastel de nata, an egg custard pastry tart, is Portugal's most famous dessert, and Lisbon is full of patisseries claiming to make the very best one in the country. However, there are so many to choose from, it's almost impossible to know where to sample this delicacy.
Until now, that is. On Monday September 25, the winner of the Best Pastel De Nata competition was crowned, after the final test took place at the Cook's Congress in Oeiras. And it was (drum roll, please) Confeitaria da Gloria, a pastry shop in Amadora, that was crowned as the champion for 2023.
The qualifying round took place at the beginning of September, and the final competition was between 12 successful pastry shops.
The winner was decided after a blind taste test was carried out by a panel of judges, which included pastry chefs, bakers, bloggers and writers of cookbooks, as well as representatives from the Portuguese Academy of Gastronomy, and an organiser from the Cook's Congress. They evaluated the appearance, pastry texture, flavour and consistency and of course, the overall scrumptiousness of each pastel de nata.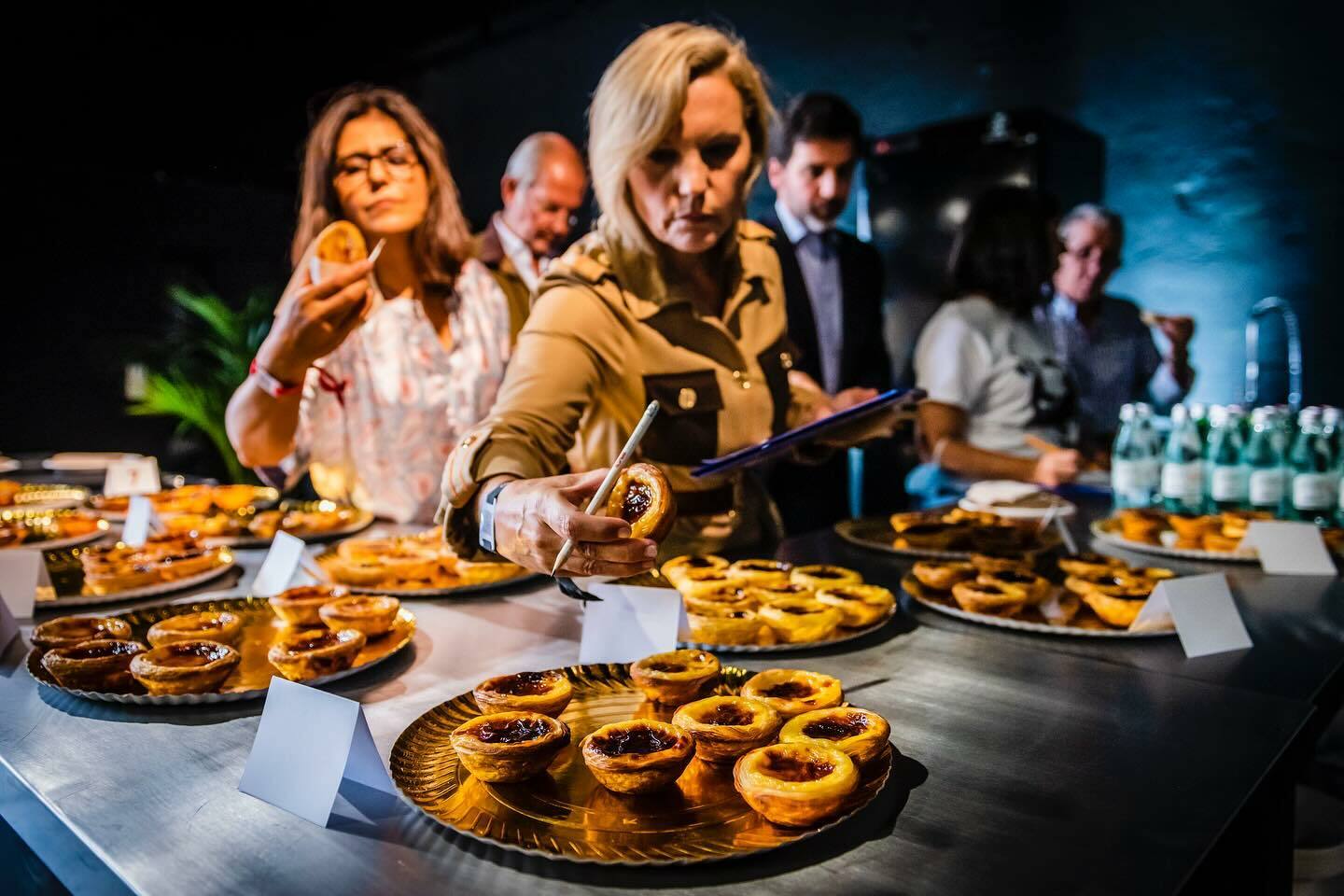 Padaria da Né in Damaia came in second place, and O Pãozinho das Marias in Ericeira came in third. The other nine bakeries were from across the Lisbon Metropolitan area, and it sounds like the competition was a pretty tough one to judge.
Virgílio Nogueiro Gomes, the gastronome who awarded the final prize, said that 'Today, there was no bad pastel de nata.'
However, what makes Confeitaria da Glória's win all the more impressive is that it's the first time this place has competed in the competition. João Castanheira, the owner, has competed before, but this win demonstrates what a success story his current pastry shop is.
'We started with four people, and now we have 120,' he said, when accepting the award, 'making custard tarts is what I love.' The pastry shop now has multiple locations across the city, so this is very exciting news for his business.
Any pastry shop within the Lisbon Metropolitan area can compete, and the winners of the first three places are automatically nominated for the contest next year.
Café Ponte da Várzea, Pastelaria Açúcar Café, Pastelaria Casa do Padeiro, Pastelaria Patyanne, 7 Desires, Atelier de Pastéis de Nata, Aloma, Altis Belém Hotel and Bread & Friends at Epic Sana Marquês were the other pastry shops who made it to the final stage, and it's safe to say that they all make a great pastel de nata. If you're in Lisbon sometime soon, why not check them out?
Did you see that this European ski resort has permanently closed due to lack of snow?
Stay in the loop: sign up to our free Time Out Travel newsletter for all the latest travel news.