Sitting at the heart of Lake Como, Passalacqua is a family-owned, eighteenth-century Italian masterpiece, framed against steep pine-covered mountains and the glistening blues of the lake. Not only recognised for its charm and elegance, Passalacqua is also a hotel paving the way forward for a new era of hospitality, with one of Italy's most successful female hoteliers at the helm.
As a third-generation entrepreneur with a passion for her heritage – named one of Forbes' 100 most successful Italian women in 2021 – Como-born Valentina De Santis was always destined to make waves in the hospitality industry.
'Passalacqua is a place of wonders on the lake. Here, our aim is to bring back 'Meraviglia', that sense of awe you feel in a place that is everything you imagined and yet still manages to amaze and astonish you, and 'Villeggiatura', the lost art of having a true home away from your own home,' she told Time Out.
For nearly 50 years, Valentina and her family – owners of the Grand Hotel Tremezzo since 1973 – have been an integral part of the Lake Como we all dream about today. Now, Valentina plans to continue leading the way in luxury hospitality with the recent opening of the family's latest passion project, Passalacqua. The restaurant opened in June 2022 and has been crowned, just over a year since it opened, the best hotel in the world.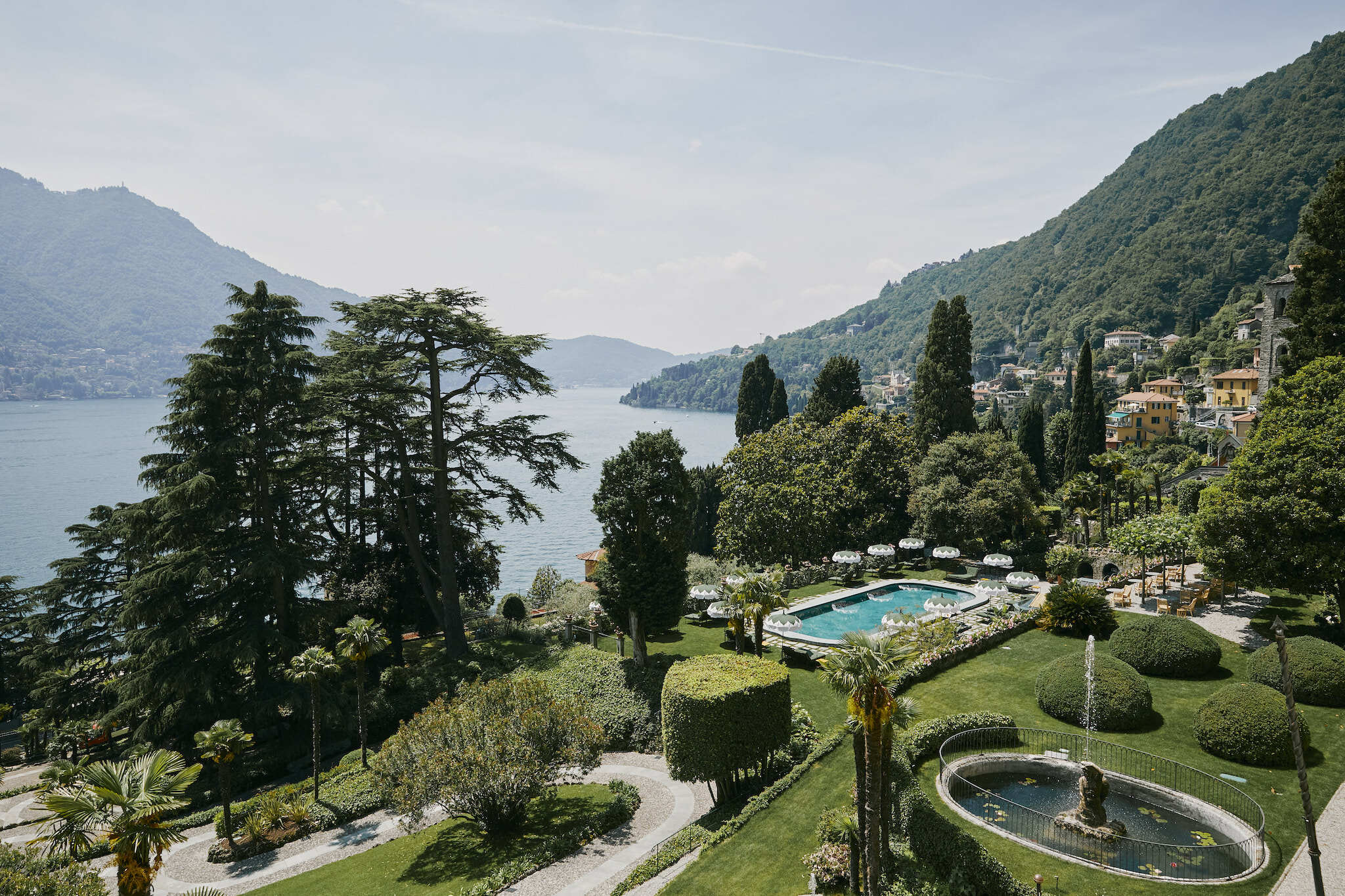 'To open a hotel is an experience that is hard to put into words,' Valentina says. 'It is very much like when you prepare a theater show, you spend months, even years, planning every single detail of the performance, you feel the pressure that everything needs to be perfect, you dream of it every night, and all of a sudden you find yourself on stage with hundreds of spectators watching at you.'
A unique property, nestled within ancient walls, Passalacqua offers guests a choice between staying in the Villa, the Palazz and the Casa al Lago. All three buildings have been created with their own personality and every suite is different.
Following in her parent's footsteps, Valentina is committed to maintaining the perfect balance between honoring tradition and infusing innovation. 'Renovating the historic Villa Passalacqua to convert it into a jewel property was a labor of love, it was like choosing the interiors for our own home. A true family affair.'
The hotel's luscious garden offers a serene setting to while away the day surrounded by nature. Designed to be an expression of the hotel itself, 'the garden is full of different rooms, and every day you can really choose the room that suits your mood.' Traditional English roses and five-century-old magnolias offer a vibrant display, the citrus garden and olive grove supply the kitchen with seasonal flavours and the orchard invites guests to pluck apples and pears while surrounded by free-range chickens.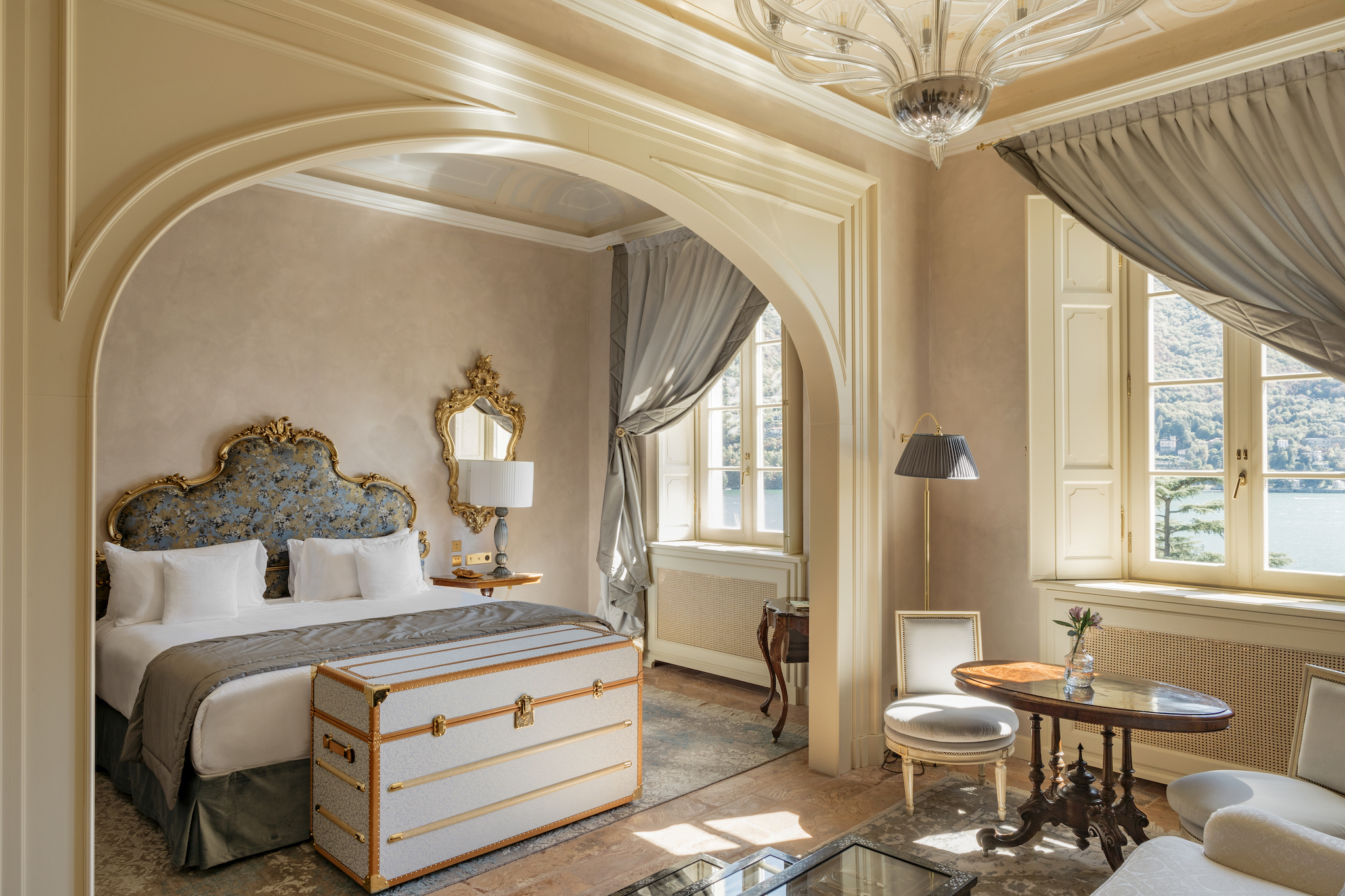 The hotel is located at the perfect vantage point to explore the popular sites and restaurants around the lake. Valentina's personal recommendation? 'I like stopping at the charming Tirlindana, with its unique location overlooking Comacina Island, or Al Veluu, with its glorious views over the Golfo di Venere and Balbianello.' But, as you might expect, Valentina's favorite spot brings guests back into the family fold: she recommends a delicious lunch on the beach at the family's Grand Hotel Tremezzo's Giacomo al Lago.
Inspiring the next generation of hospitality is no mean feat, but something tells us that Valentina's infectious passion for the property and her Italian heritage means she is up to the challenge. 'I am proudly the third generation of my family taking care of our hospitality business. My only goal every day is honoring the heritage of my parents and my grandparents, who taught me to love our beautiful properties and what we do with unconditional passion and respect.'
So what's next for Passalacqua? 'I am excited to write the next chapter of Passalacqua,' says Valentina. 'We are already working on new beautiful projects to make this special place even more special every day. Like the new pool bar, and the incredible indoor pool [which will be] enclosed in a winter garden. That will enrich the spa experience hidden in the ancient secret tunnels of the villa. Passalacqua is a never-ending dream.'
Read more about the world's 50 best hotels for 2023.
Stay in the loop: sign up to our free Time Out Travel newsletter with the latest travel news.