It's weird to think it was less than a year ago that the cathedral of Notre-Dame de Paris went up in flames. Remember those poignant images of teary-eyed Parisians flocking to the centre? They seem to belong to a whole different era.
But now, to mark a year since the blaze – and, y'know, commemorate the death of Jesus Christ – the Archbishop of Paris will stream a Good Friday service live from the cathedral. It's a gesture to all those who can't (and shouldn't) make it out to church this year.
Because of the nationwide French lockdown, only seven people will attend the service in person. These will include the archbishop himself, Michel Aupetit, returning a prized wreath that was rescued from the cathedral during the fire. The ceremony will be broadcast on French TV from 11.30am local time (5.30am EDT, 10.30am BST, 8.30pm AEDT). You'll also be able to watch it live online here: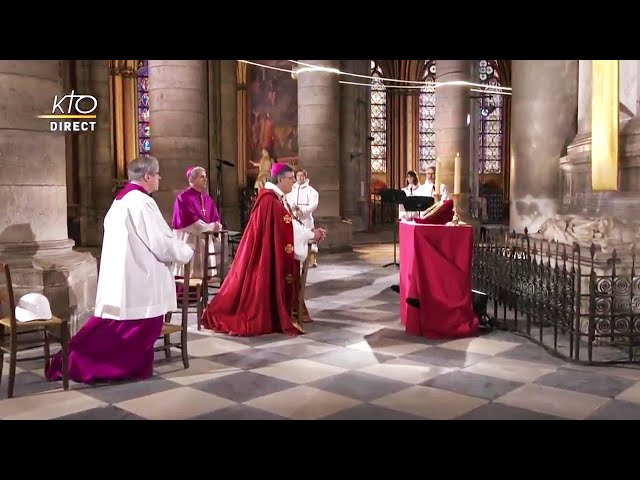 After last year's fire, celebs, billionaires and the general public donated some €900 million to a high-profile crowdfunding campaign to help fund the restoration of the cathedral. The work was due to be completed by 2024, but is now on hold due to the lockdown. Amazing how our priorities can change so fast, right?
More things to do at home this Easter:
Stream an Andrea Bocelli concert live from Milan Cathedral
Watch the Bolshoi Ballet dance 'The Nutcracker'