Paddington is back! Fresh from his afternoon tea with the Queen for the Platinum Jubilee, everybody's favourite bear will return in Paddington in Peru. But after sitting in the director's chair for the first two Paddington films, Paul King has passed on the baton for the marmalade-loving bear's third outing.
King remains involved as an executive producer, and is helping to craft the story, but music video and commercials director Dougal Wilson will be directing the newly-named 'Paddington in Peru'. Here's why the little bear will still be in good hands, when filming gets underway next year.
He's already a massive Paddington stan
It's probably easier to list the people who aren't a fan of the first two Paddington films, but it's a bonus to know new director Wilson is already besotted with the bear. After securing the job, he told The Hollywood Reporter: 'As a huge fan of the first two films, I am very excited (if not a little intimidated) to be continuing the story of Paddington. It's a massive responsibility, but all my efforts will be focused on making a third film that honours the love so many people have for this very special bear.'
His ads are full of Paddington's trademark charm
It used to be that the arrival of a Coca Cola Christmas ads signalled the start of the festive season. Thanks in part to the director, John Lewis has been winning the battle for festive eyeballs for some time.
Wilson directed John Lewis's 'Monty the Penguin' ad in 2014, sparking a frenzy as viewers flocked to buy a plush toy of the CG bird.
His other commercial credits include Apple, Lurpak and IKEA (though not Frank Cooper's Fine Cut Oxford Marmalade, sadly), each bursting with plenty of wit, humour and heart – the secret sauce for any Paddington movie.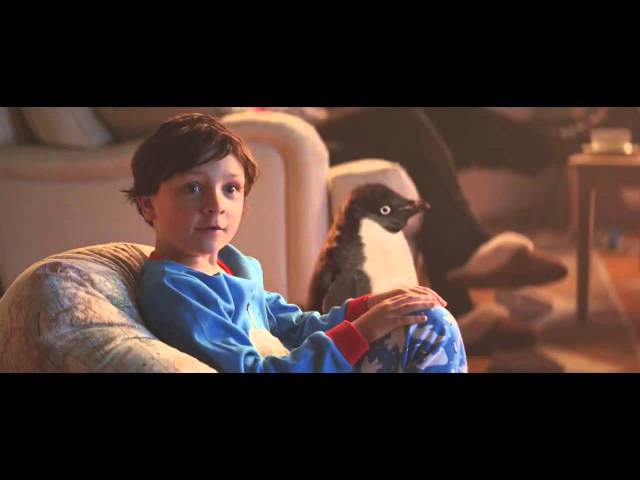 He has directed some visually creative British music videos
Wilson cut his teeth directing music videos for the likes of Goldfrapp and Bat for Lashes. In 2004, he was the creative mind behind The Streets' 'Fit but You Know It' video. His other music video credits include Benny Benassi's Satisfaction and Coldplay's 'Life in Technicolor'.
One of his most visually captivating music videos was 'A&E' for British dance duo Goldfrapp, which saw singer Alison Goldfrapp joined by a troupe of dancing bushes in a forest for the ethereal electro number. That forest work could come in handy in the jungles of Peru.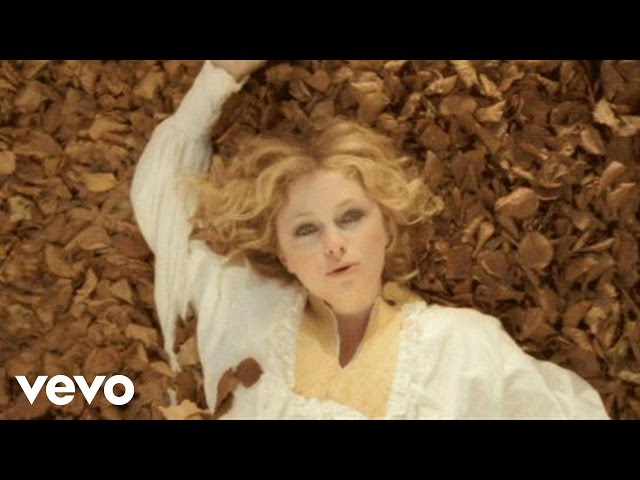 After Hugh Grant's show-stopping musical outro in Paddington 2, it's exciting to think what musical magic the pop promo veteran might have in store for us. Presumably not a Benny Benassi's 'Satisfaction' riff with Paddington operating a jackhammer in a half-open duffel coat.
Paddington's crew has been singing his praises
Wilson comes with the endorsement of Paddington originator Paul King, who has turned kingmaker 'After ten years of working on the Paddington movies, I feel absurdly protective of the little bear,' he says, 'and I'm delighted that Dougal will be there to hold his paw as he embarks on his third big-screen adventure. Dougal's work is never less than astounding: funny, beautiful, heartfelt, imaginative and totally original.'
Super-producer David Heyman says that it was the new director's work in the commercial world that first caught the eye: 'We have long admitted Dougal's virtuoso work, and his gift for directing with heart, humour, surprise and vivid imaginative flair.'
'He's a wonderfully inventive kindred spirit for Paddington's latest adventure with the Browns, and we're thrilled to be working with him.'
He's good with young actors
One of Dougal's most popular works to date was the 2011 John Lewis Christmas advert, The Long Wait. In this, a young boy is impatient waiting for Christmas Day to arrive, as he is desperate to dish out the presents he's lovingly chosen for his family.
Dougal told Shots: 'I suppose it kicked off the whole John Lewis Christmas phenomenon. It obviously helped that we found a really great boy, Lewis McGowan, to be the actor. He was from Glasgow and he gave a fantastic performance, looked bored and miserable, which makes it particularly effective when he does his only smile right at the end.'
While no casting for Paddington in Peru has been confirmed yet, it's expected that the franchise's young stars – Madeline Harris and Samuel Joslin – will return as the children of the Brown family, although they will be a decade older than when they filmed the first movie.
Matilda the Musical: everything you need to know about the deliciously nasty Roald Dahl spectacular.