It's official: Alicia Vikander is hanging up the tank top and bow and arrows as Lara Croft. The sequel to Tomb Raider is off, with its studio, MGM, losing the rights to the franchise and a total reboot – and recasting – in the offing.
A report from The Wrap suggests that following their buyout by Amazon, MGM had until May this year to move ahead with a Vikander-starring sequel to 2018's Tomb Raider – but that ship has now sailed.
Despite being a hugely successful video game franchise, Tomb Raider has had a turbulent time when it comes to movie adaptations. Angelina Jolie first took on the role of Lara Croft with a 2001 movie and a sequel in 2003. While both suffered from negative critical reviews, the movies pleased fans with Jolie winning praise for her turn as the adventurous archaeologist.
But there's close to zero chance that the story will end there for Lara Croft – globally recognisable IP like Tomb Raider is more precious than a crate full of golden artefacts for Hollywood studios and streamers. When someone does set to work on an inevitable reboot, here are six actresses that would could get us excited to see Lara Croft on the screen again.
Zendaya
Zendaya has already revealed that she's a fan of the Tomb Raider video games, so she already has some knowledge to step into the role and will be a pro at navigating any booby trap laid in a tomb. Having (so far) been left out of the action in the recent Spider-Man trilogy and Dune, would she handle the swinging, climbing and punching elements of the role? Course she could, she's Zendaya. In the short term, she'll be in Budapest filming Dune: Part Two, but as and when the Tomb Raider reboot get a greenlight, expect an early call to go through to Arrakis.
Millie Bobby Brown
For one thing, the Stranger Things star has already got what it takes to play Lara Croft with her British accent, matching that of Lara's origins – and negotiating cursed artefacts won't be a problem when you've cut your teeth dealing with interdimensional demons. Brown has soared to stardom in two Netflix projects: as Stranger Things' Eleven and Sherlock Holmes's smart, enterprising sis in Enola Holmes. If she's up for a big-screen blockbuster, she'd bring a bajillion fans with her. Now, is there room for some Eggos in Croft's holster belt?
Dominique Thorne
The 25-year-old New Yorker is about to go stratospheric as Ironheart in Marvel's Black Panther: Wakanda Forever. Heck, there's a spin-off Disney+ series already in development. She's also proved she's more than capable of tackling more intense dramatic storylines with critically praised roles in Judas and the Black Messiah and If Beale Street Could Talk.
Hailee Steinfeld
Thanks to her role as Kate Bishop in Hawkeye, Hailee Steinfeld is already a pro when it comes to using a bow and arrow, Lara Croft's weapon of choice. So that'll save on training – and her musical chops as a singer-songwriter of serious pedigree means, as a bonus, she could probably knock out a catchy Tomb Raider theme song too. Most of all, she's a fast-rising actress with range and charisma who has the experience and following to get the Comic-Con crowds fired up for a reboot.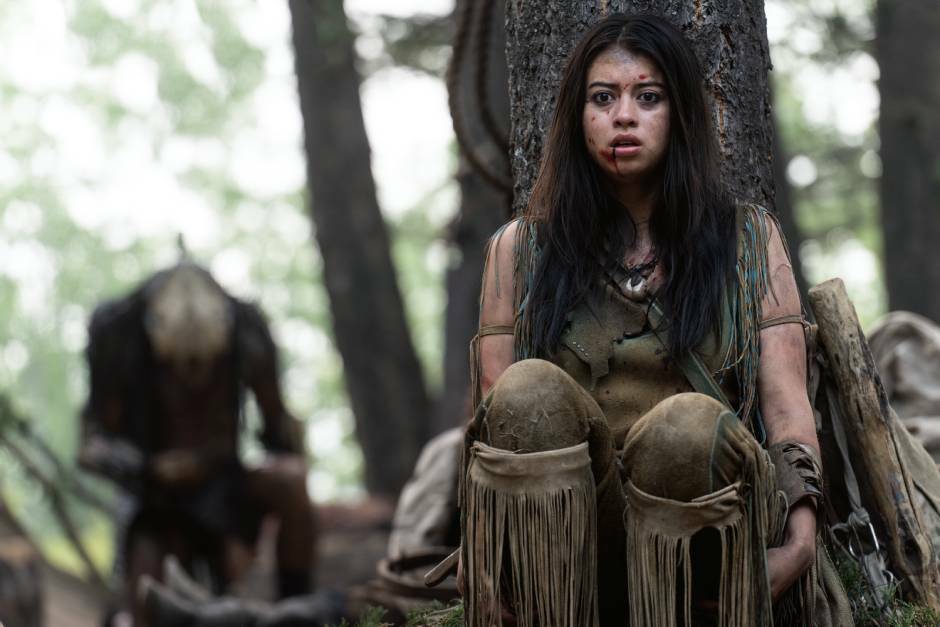 Amber Midthunder
The 25-year-old member of the Fort Peck Sioux Tribe is a revelation in the new Predator movie, Prey, showing action and acting chops in a breakout turn that should catapult her onto a dozen or so major casting calls. On the basis of her Prey performance as a Comanche hunter going head-to-head with an intergalactic killing machine, she could comfortably hold the screen in the similarly isolated role of Lara Croft. Give her agent a call, Hollywood.
Florence Pugh
Such an obvious choice, we've left her until last, but it's hard to see past Florence Pugh for any major blockbuster roles at the moment. The new Black Widow may be tied up with her Marvel commitments for some time, but if her chockers diary allows it, she'd make an exceptional Lara Croft. While the Tomb Raider movies to date haven't pushed too many cinematic boundaries, Pugh would bring an intriguing mix of strength and vulnerability to the role.
Tomb Raider: The Live Experience opens in London.