It's fair to say that the world has been wondering about South Park creators Trey Parker and Matt Stone's take on a global pandemic that has upended our way of life. Soon, we will no longer have to wonder: Comedy Central announced that the series will return with a one-hour episode aptly titled "The Pandemic Special" entirely devoted to the COVID-19 crisis.
The episode, which will be the first hour-long one in the show's 23-year history, will premiere on September 30 on Comedy Central but it will also be available on HBO Max a day after its debut. The latter network actually licensed the show last year, in a deal that's estimated to be worth upwards of $500 US million. Comedy Central renewed the show for an additional three seasons in 2019.
Check out the trailer right here: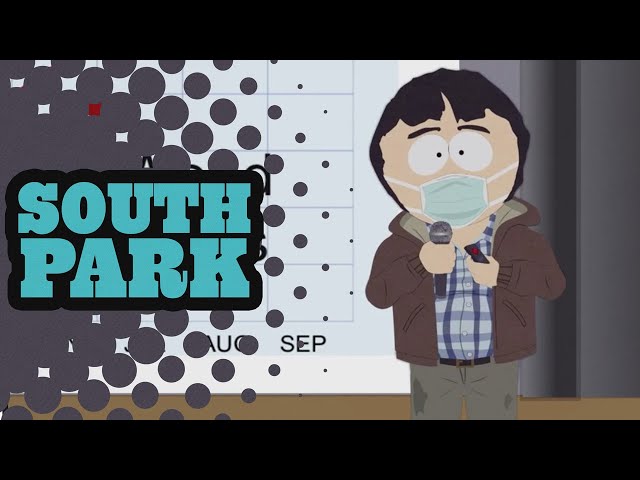 The preview of the special shows Cartman worrying about going back to school, Randy Marsh trying to cash in on a "pandemic special," Kyle dealing with social distancing and a classroom peppered with the protective cubicles that have become the modus operandi across schools and beyond.
Lest you think that the new episode will only focus on the beginning of the crisis, think again: Parker and Stone are known for writing and animating the show very close to air dates, so we're sure to get their most up-to-date and honest view of the crisis.
The special precedes season 24, which has yet to premiere. No word yet on when that will happen but we're going to take what we can get for now.