Two years ago, legendary director Steven Spielberg was raging against the Netflix machine as Alfonso Cuaron's Netflix-produced Roma vied for Oscars glory, essentially claiming that anything put forth by streamers is television, not film.
"A lot of studios would rather just make a branded, tentpole—you know, guaranteed box office hits from their inventory of branded, you know, successful movies than take chances on smaller films. And those smaller films the studios used to make routinely are now going to Amazon, Hulu, and Netflix… it poses a clear and present danger to filmgoers," the Schindler's List Oscar-winner told ITV News ahead of Roma's loss to Green Book… a film Spielberg backed.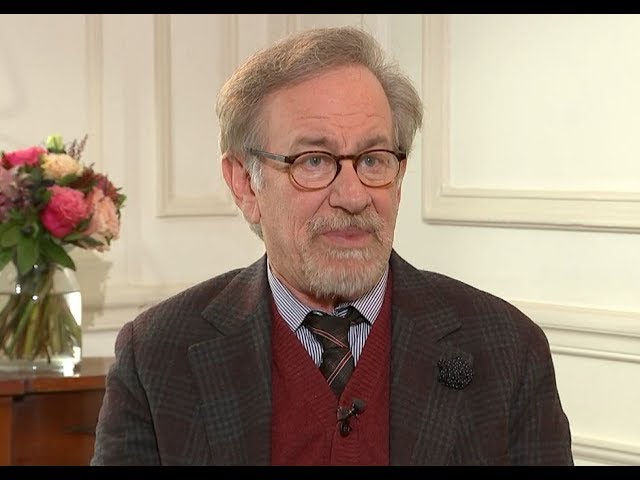 Spielberg's camp maintains the quote was taken out of context, according to Deadline. Regardless of context, though, Spielberg has changed his tune in a big way.
Yesterday, the Jaws and Indiana Jones hitmaker inked a deal that will see his Amblin Partners team up with Netflix to produce and release several films a year.
The deal will coexist with Amblin's partnership with Universal, which released such Spielbergian IP as Jurassic Park and Back to the Future(any of which would make for a fantastic Fast and the Furious crossover). The Netflix/Ambin films will still debut in theaters, thus preserving Spielberg's stance on the sanctity of theaters.
Spielberg's Amblin — founded in 1981 and responsible for such films as ET, Empire of the Sun, Cape Fear, Hook, Minority Report, Zorro and Super 8 — should be a natural fit for Netflix, whose biggest hit, Stranger Things, is basically an extended homage to the Amblin house style. And it's not the first time Amblin teamed up with the streamer: last year's Oscar-nominated Trial of the Chicago 7, was produced by Amblin and released as a Netflix exclusive.
Fans hoping that the collaboration will include the continuation of some of Amblin's most beloved brands shouldn't hold their breath. Disney owns the rights to Who Framed Roger Rabbit?, while HBO Max is currently working on an animated Gremlins series. Amazon owns the MGM-collab Poltergeist and Corey Feldman recently put to rest any hopes of a Goonies revival, which seems like a guaranteed hit for for Stranger Things fans.
With Spielberg on the Netflix train, Marvel fans are no doubt counting the days before Martin Scorsese signs on for a three-hour Ghost Rider adaptation.
Here's what Amazon's MGM merger could mean for Amblin films
Here's everything we know about the Spielberg-less Indiana Jones 5