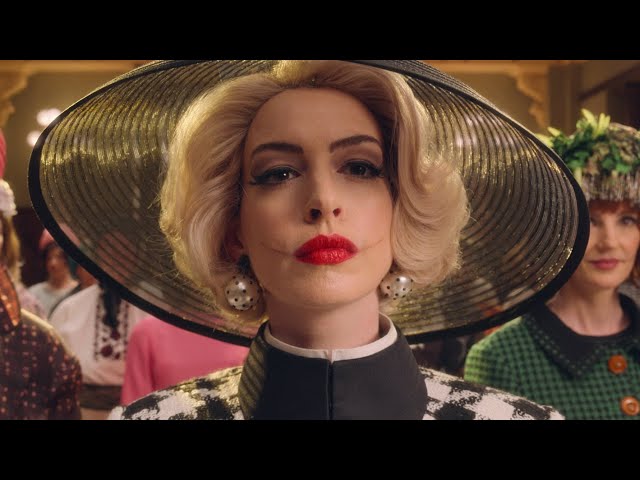 Just in time for Halloween, the much-anticipated adaptation of Roald Dahl's 1973 children's book The Witches will premiere on HBO Max on October 22. Check out the trailer above.
Anne Hathaway and Octavia Spencer star in the Robert Zemeckis-dierceted film, set in 1960s Alabama and focusing on a young boy (Jahzir Kadeem Bruno) who stumbles upon a coven of witches while staying in a hotel with his grandmother (Spencer).
Although we're surely looking forward to seeing Hathaway as the scary Grand High Witch, we must admit that we're most excited for Stanley Tucci to take on the role of the hotel manager and to see what, exactly, Kristin Chenoweth will do on screen (she's casted in a yet-undisclosed role).
Fans of the 1990 movie, which starred the great Anjelica Huston as the witch par excellence, should know that this latest version of the film will likely be more faithful to the original book's ending.
Originally set to land in movie theaters across the world this October, the shift in release format and schedule reflects a wider trend in Hollywood, with films of all calibers going straight to streaming or being postponed indefinitely. Will cinema forever shift? That's yet to be seen, but this latest bit of news certainly does feel like yet another death knell.