On the hunt for the highest city views in Europe? Well, there's a new record-breaking skyscraper in town. A 310-metre tall structure has recently opened in the Polish capital of Warsaw that is now officially the EU's tallest building – and it's got an observation deck that you can actually visit.
The building is called Varso Tower and it's right in the centre of town on the corner of Jana Pawla II and Chmielna Street. Built by all-star architecture firm Foster and Partners, the Varso is designed to house a mixture of office and commercial spaces.
The Varso's all-important viewing deck is 230 metres above street level on the 53rd floor, which is also the highest inhabited floor of the tower. Level 49 will apparently also soon have a landscaped terrace bar that will double up as Warsaw's highest garden.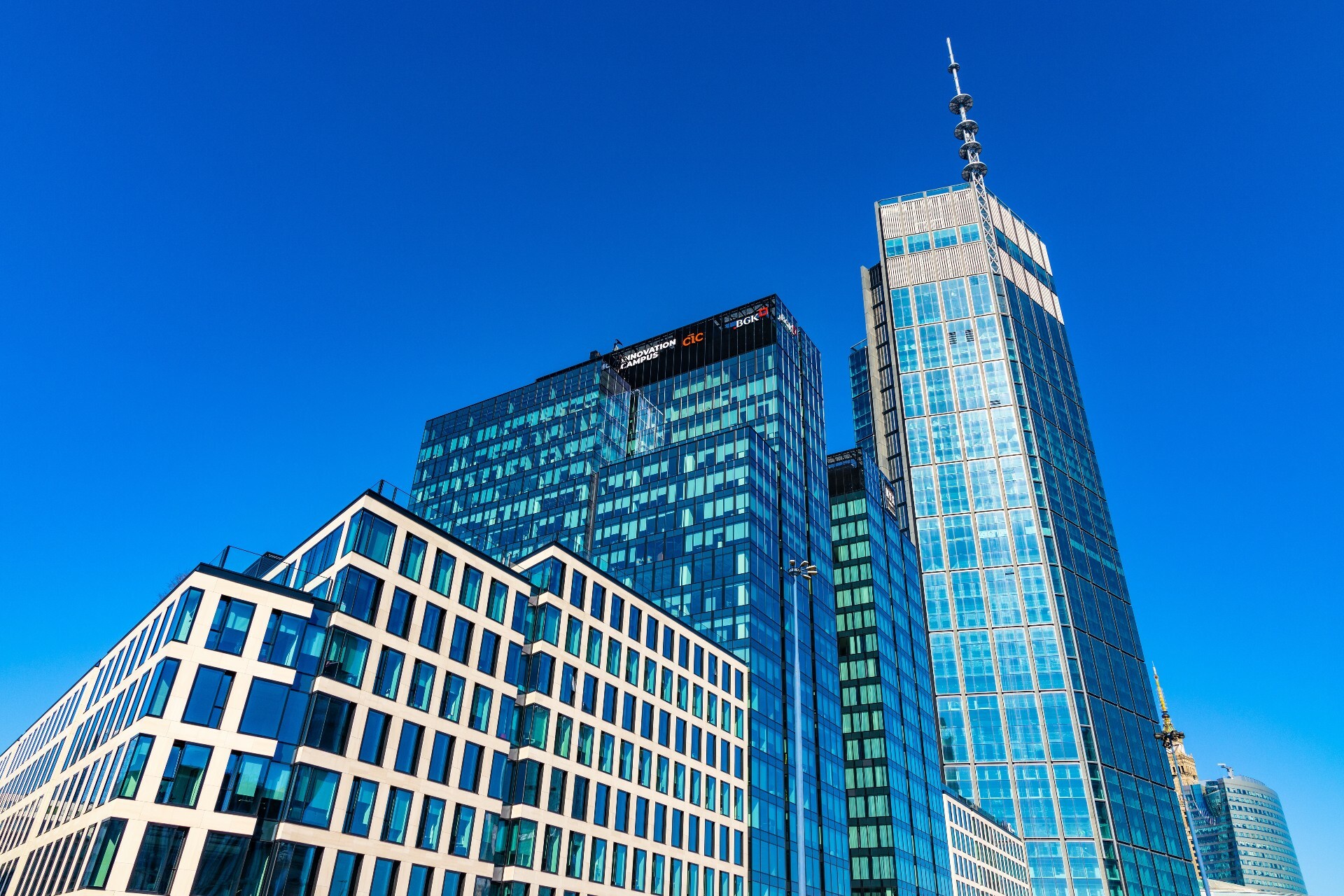 Now, you might've noticed that we've specifically described the Varso as the tallest building in the EU and not the tallest in Europe in general. Thanks to skyscrapers in Moscow and St Petersburg, the Varso is the continent's sixth-tallest structure, which is a title previously held by the Shard in London. The Varso is taller than the Shard by just one foot.
If you're looking for Europe's tallest building, that'll be the Lakhta Center in St Petersburg, which stands at 462 metres tall. The Lakhta also has a visitable observation deck, though, for obvious reasons, Russia might not be top of your travel list at the mo.
All the more reasons to head to Warsaw's Varso Tower! Find out more about visiting the observation deck here and prepare to see Warsaw like you've never seen it before.
Stay in the loop: sign up to our free Time Out Travel newsletter for the latest travel news and the best stuff happening across the world.