There's a bit of a formula for 'Star Wars' spin-offs in recent times: a mysterious European-sounding figure pulling the strings, a plummy villain bring the menace with a distinctly British inflection and a cute droid bleeping in ways that will immediately have us cooing like proud parents.
And the trailer for the latest Disney+ series, Andor, has them all in spades. For Werner Herzog in The Mandalorian, read Stellan Skarsgård as Andor's Luthen – an enigmatic figure who helps Diego Luna's Cassian Andor on his journey from rogue to resistance leader. Oh, and droid is called B2EMO – or 'Bee-two' for short. Watch it below.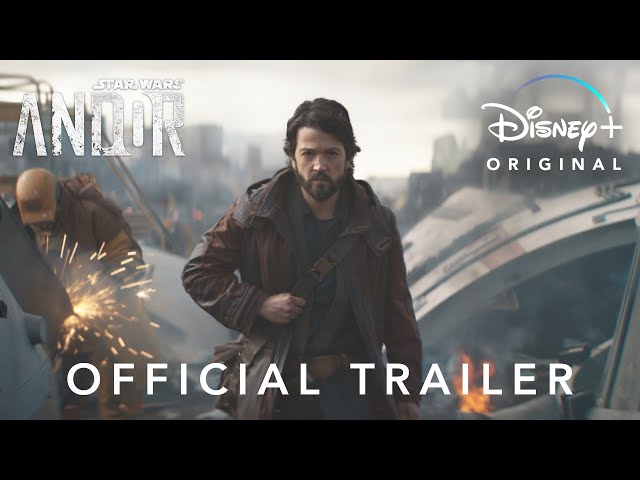 Andor is set five years before Rogue One and follow's the title character's journey from selfish miscreant to a man who'll risk it all to stop the Empire developing its planet-killing weapon.

Helping him on that path are Rogue One pair Genevieve O'Reilly, as Rebel Alliance leader-in-the-making Mon Mothma, and Forest Whitaker as resistance fighter Saw Gerrera.
Look out, too, for Irish actress Denise Gough as a so-far unnamed Imperial officer who will be dishing out repressive policies from the comfort of her Star Destroyer.
The ever-reliable Tony Gilroy, who helped make Rogue One arguably the stand-out Star Wars movie since Jedi, is the showrunner on this one. 'Rogue One' [was] more about an event than the actual journey of [the] characters,' he tells Empire. 'It's quite amazing to start a show where it's not about where we can end – it's about, how did we end there?'
The first three episodes of the 12-part series will land on Disney+ worldwide on September 21, with further episodes dropping weekly.

Andor season 2 is already underway.

The 52 best Star Wars characters.

11 Star Wars characters we love to hate (who aren't even Jar Jar).