If you're building a bucket list of scenic trains rides across North America, you need to add this high-flying track in Colorado to your list.
The highest railway in the United States (and the highest cog railway in the world), the Broadmoor Manitou Springs Pikes Peak Cog Railway takes you 14,115 feet up the steep face of Pikes Peak mountain in Manitou Springs, Colorado. And the views along the way are seriously unreal.
The railway initially closed in 2017, citing infrastructure issues, but its 130-year legacy spurred the owners to invest in a total overhaul. Three years and $100-million dollars later, the result was worth it. Every inch of the operation was revamped, starting at the depot where a second platform was added along with a scenic new walkway and a gift shop. The cog track itself (which allows the train to easily summit steep peaks) was replaced with a single-cog rail designed to improve safety and function. And the train's iconic red cars are now equipped with cushioned and upholstered seats in lieu of old-timey wooden benches.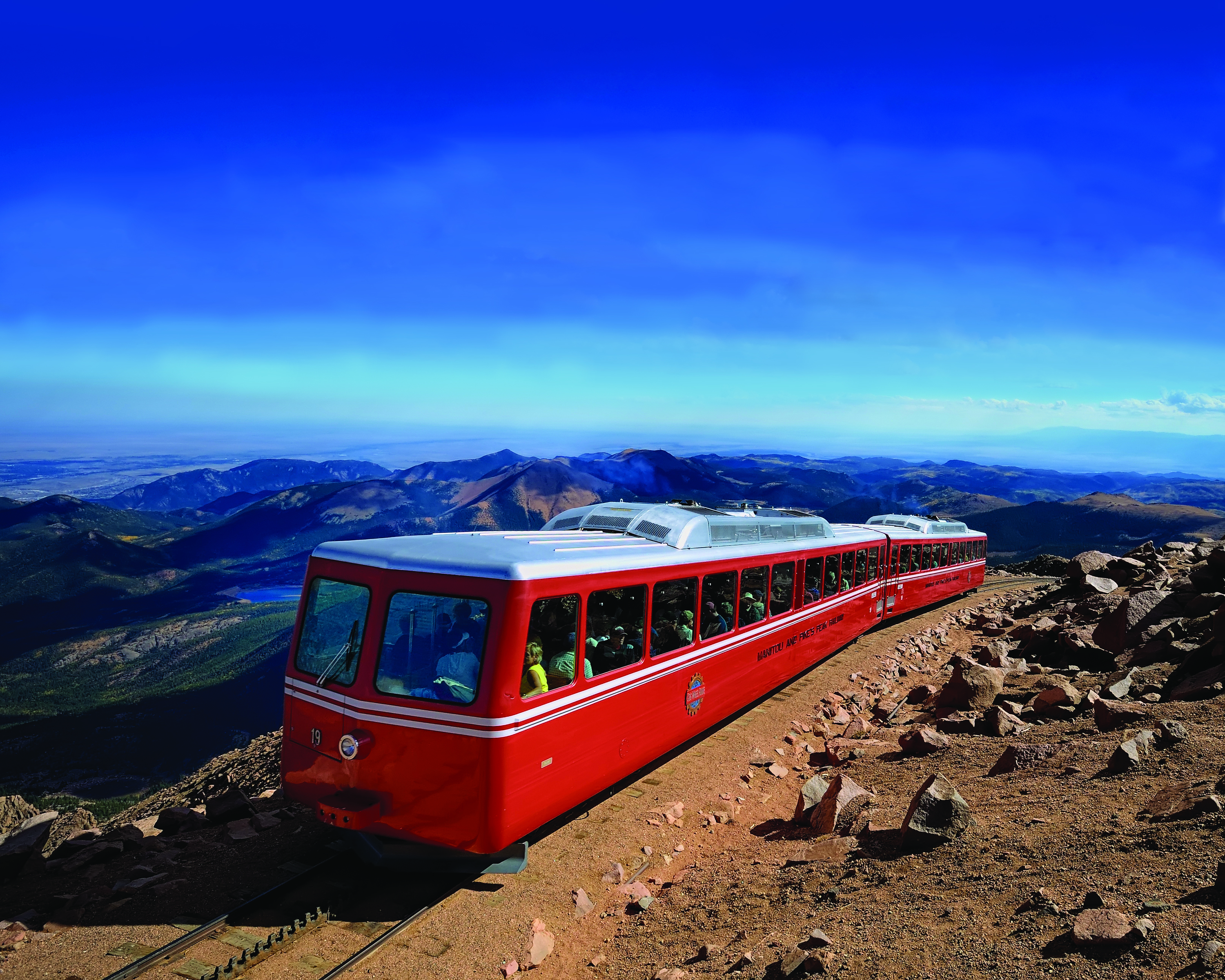 For those looking to climb the mountain, the hour-journey takes riders into scenic Pike National Forest and Englemann Canyon, passing boulders, a waterfall, and local flora and fauna along the way. At the summit, riders are given 40 minutes to explore and take photos. On an overcast day, visitors will literally be among the clouds, while clear days offer a 360-degree view of the famous red rock formations in the Garden of the Gods, the Sangre de Christo mountain range and even Denver's skyscrapers in the distance.
A brand-new visitor center is also slated to open at the top this month, and will feature museum-like displays chronicling the railway's history and the famous Pikes Peak donuts – whose recipe is so secret, employees have to sign a contract promising not to share it! Designed for the high altitude, the sweet treats deflate and turn to mush when taken downhill, so you better eat as many as you can before you have to descend again.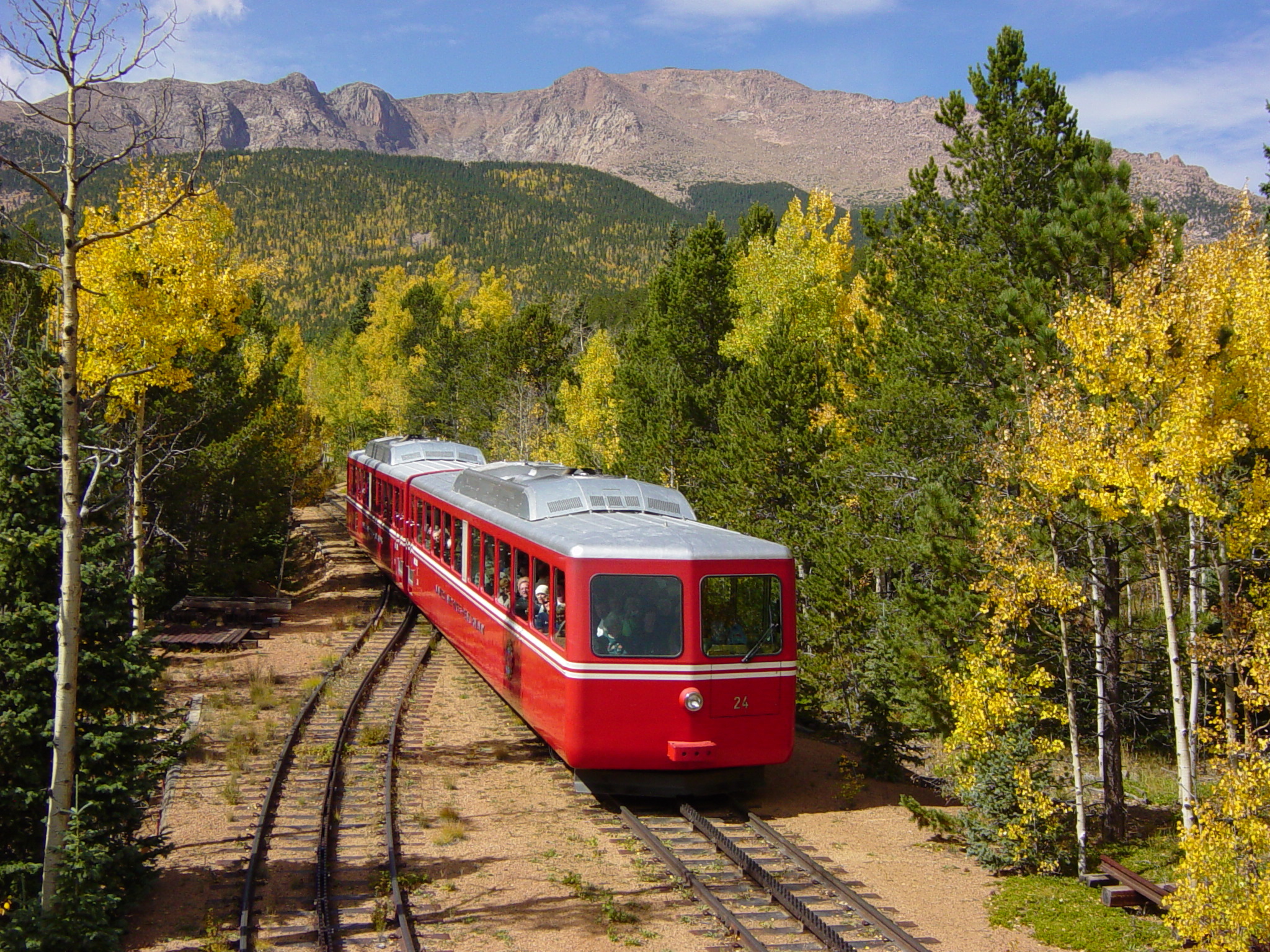 Tickets for the train are $58, but an additional $10 gives you the option to choose your seat for the best views. And believe us, this ride is all about the views.
Interested in more mind-blowing train rides? Take a beautiful glass-domed train ride through the Rocky Mountains or travel through Mexico on an all-you-can-drink tequila train.