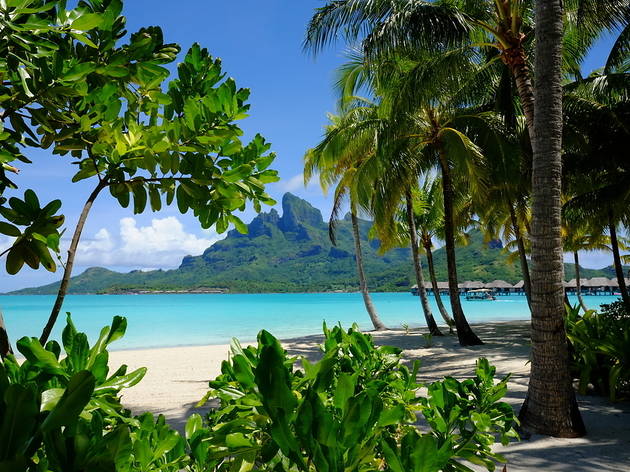 The islands of French Polynesia are reopening their borders in July
Travellers from the US and Europe will be allowed in from July 15 – as long as they provide a full itinerary of their trip
Posted: Friday June 12 2020, 5:40pm
The palm-fringed beaches of French Polynesia may look like the stuff of lockdown-induced dreams. But it turns out – if you start planning round about now – a trip to the dreamy South Pacific archipelago isn't totally out of the question within, say, the next couple of months.
In fact, the French overseas collectivity has announced it will lift quarantine measures and welcome travellers to islands including Tahiti and Bora Bora from July 15.
Sound too good to be true? Well, there are only a few caveats. All travellers must take a test no less than 72 hours before they depart for the islands and must have full travel insurance cover. To start with, only visitors from Europe and the USA will be allowed in.
You'll also have to make sure your trip is fully mapped out before you go. When you arrive, the government says you must provide a complete itinerary – including inter-island transport plans and accommodation details. Beyond that, the famous turquoise lagoons, coral gardens and moss-crowned peaks of these tropical islands will be pretty much yours to explore.
Dolphins, rays, turtles: the sea life round these parts is lush to the extreme. The mountains are ripe for trekking. And the beaches. Boy, the beaches. Could now be the time to book that trip of a lifetime?
Remember, many countries are still warning against all non-essential travel and some are quarantining all overseas arrivals, including their own returning citizens. Check all the relevant restrictions before you think about travelling.
When will you be able to travel again? Here's what we know so far.
Where can you go on holiday right now? These are all the countries that have already reopened their borders.
Share the story