Disney continue to crank out live-action remakes with alarming speed, having recently worked their way through classics like Pinocchio, The Lion King, Aladdin and Mulan.
But there's nothing fishy going on with the next beloved animated movie to be brought to life.
The Little Mermaid arrives in cinemas next summer with a starry cast and the finest visual effects money can buy.
Here's everything you need to know.
Will The Little Mermaid be in cinemas and when is it out?
Yes! While some of the Disney live-action remakes have debuted exclusively on Disney+, The Little Mermaid will be arriving in cinemas on May 26, 2023.
Is there a trailer for The Little Mermaid?
Also yes! Disney unveiled a first-look trailer for The Little Mermaid at the D23 event in September 2022.
The footage doesn't give away much, but does show the breathtakingly realistic visuals under the sea, with the footage being easily mistaken for a David Attenborough nature documentary.
With the tune to 'Part of Your World' playing throughout, the clip ends with the unveiling of Halle Bailey's Ariel singing into the camera.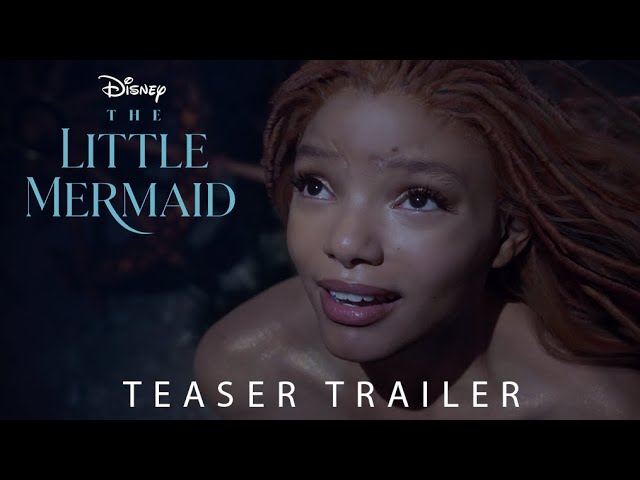 What is The Little Mermaid about?
Unless you've literally been living under the sea, then you'll probably already know the tale of The Little Mermaid.
Based on the classic Hans Christian Anderson tale, Disney's 1989 animated adaptation tells the story of Ariel, a mermaid who longs to live above the sea and join the human world.
When she saves the life of Prince Eric following a shipwreck, Ariel falls in love with the handsome royal and soon makes a deal with Ursula the sea witch that sees her trade her voice for human legs.
But with any good deal, there's always a catch, and Ariel must kiss the prince and make him fall in love with her, or risk losing her legs and becoming a mermaid forever.
Of course in true Disney style, the story is packed with unforgettable tunes and the live-action remake will be no different, with original songwriter Alan Menken working with Lin-Manuel Miranda on four new songs in addition to the beloved classics.
While it's expected that the live-action remake will stay mostly faithful to the animated classic, expect to see a few minor changes to story and characters if the previous live-action remakes like The Jungle Book and The Lion King are anything to go by.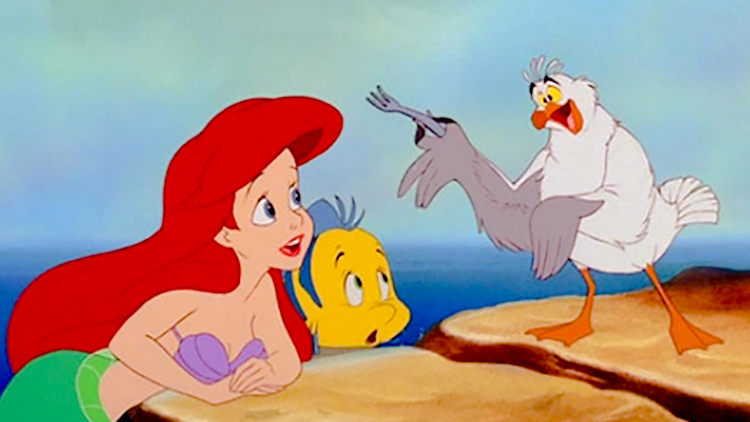 Who plays Ariel in The Little Mermaid?
The titular role of Ariel will be played by singer Halle Bailey, who previously starred in US sitcom Grown-ish.
However, she is possibly best known for her music success in duo Chloe x Halle, alongside her sister, Chloe Bailey.
Her next big screen role will be in the 2023 musical adaptation of Alice Walker's novel 'The Color Purple', famously a 1985 Steven Spielberg film.
Speaking of the casting process, director Rob Marshall said: 'After an extensive search, it was abundantly clear that Halle possesses that rare combination of spirit, heart, youth, innocence, and substance – plus a glorious singing voice – all intrinsic qualities necessary to play this iconic role.'
Who else is in the cast of The Little Mermaid?
After years of speculation, it was announced the role of sea witch Ursula went to Melissa McCarthy who will no doubt be bringing her razor-sharp comedic chops to the villainous squid.
Javier Bardem will portray Ariel's father, King Triton, ruler of Atlantica. Little Women's Jonah Hauer-King will take on the role of Prince Eric, the object of Ariel's desire. British actress Noma Dumezweni (Mary Poppins Returns) will star as Queen Selina, a new character in the film.
The Little Mermaid will also see some actors lend their vocals to CGI characters, with Awkwafina voicing Scuttle, the dimwitted diving bird that claims to be an expert on the human world, and Good Boys actor Jacob Tremblay as Flounder, an anxious fish who is Ariel's best friend.
Hamilton star Daveed Diggs is doing the voice of iconic crab Sebastian, the loyal servant to King Triton who is tasked with watching over Ariel.
How did they make The Little Mermaid?
Believe it or not, but Halle Bailey didn't become half-fish for the role.
Filming was delayed due to the COVID-19 pandemic, eventually beginning principal photography at Pinewood Studios, England in January 2021. Filming continued until July 2021, with additional footage being shot on location in Sardinia, Italy.
Marshall explained how the movie was filmed against blue screen, allowing for a 'real' visual of Ariel's underwater world, and how it didn't impact her hair from looking perfectly lifelike.
He tells Deadline: 'We shot against blue screen, so we weren't really underwater. So she had a wig cap on, so the hair is digital, but what's interesting about it is that half of the movie is above water, so we actually have her hair… so they were working from an actual hairstyle that we created for her in real life and they just had to make it move in water.'
'It's very complicated and I'm very picky about it, because I want things to look real and not phoney, so every strand of hair we are examining to make sure it looks great.'
A handy guide to every Disney live-action remake on the way.