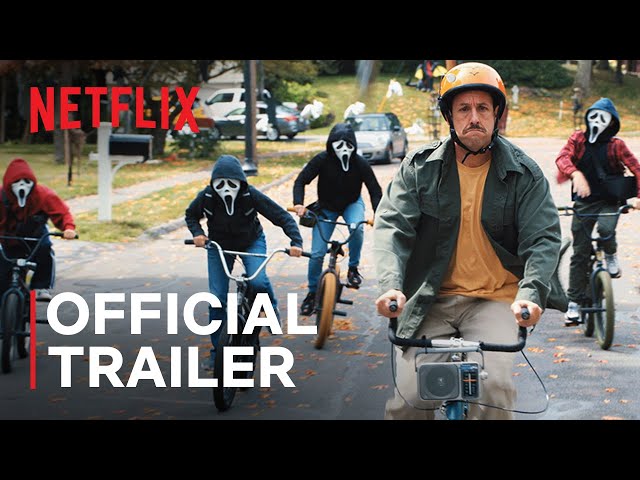 A cast of eclectic but hilarious characters led by the most eccentric one of all—played by Adam Sandler, of course—define the trailer for Hubie Halloween, Sandler's new holiday movie set to drop on Netflix on October 7.
The effort is the result of the actor's 2014 deal with the streaming giant, by which he agreed to produce six films in total for the platform.
We mean this in the nicest way possible: the Hubie Halloween preview is the quintessential expression of the actor's specific brand of comedy and, although the previous five movies he's done for Netflix haven't necessarily gone over well with critics, Sandler's Murder Mystery, which hit Netflix in 2019, was the most popular title on the service in the United States the month it came out. According to IndieWire, "within the first four weeks of its release, 83 million households watched at least some of the comedy co-starring Jennifer Aniston." Clearly, Sandler knows what he's dong.
We must give it to him: the ensemble that Sandle put together for the newest comedy is pretty stellar. Expect Kevin James, Julie Bowen, Maya Rudolph, Ray Liotta, Steve Buscemi, Kenan Thompson, Rob Schneider and others to light up your small screen next month.
In terms of plot, Sandler stars as Hubie Dubois, a community volunteer in Salem, Massachusetts that is often made fun of by his fellow citizens for being—surprise, surprise—pretty odd. After finding himself in the middle of a murder case on Halloween night, he sets out to solve the mystery in the most Sandler way possible. He gets brownie points for consistency.