We're suckers for a really cool cabin, and these new mirror cabins – nestled into a forest in Ontario, Canada – already have us both starry-eyed and requesting time off pronto.
Named arcana, the cabins are meant to literally blend into nature and encourage guests to do the same. Situated less than a two-hour drive from Toronto (in an undisclosed location revealed only to guests), the 275-square-foot cabins are clad in reflective, polished stainless steel and are virtually invisible in the surrounding forest.
And no need to worry about the birds: The metal will offer a slightly distorted reflection to prevent birds from being hurt by accidentally flying into it.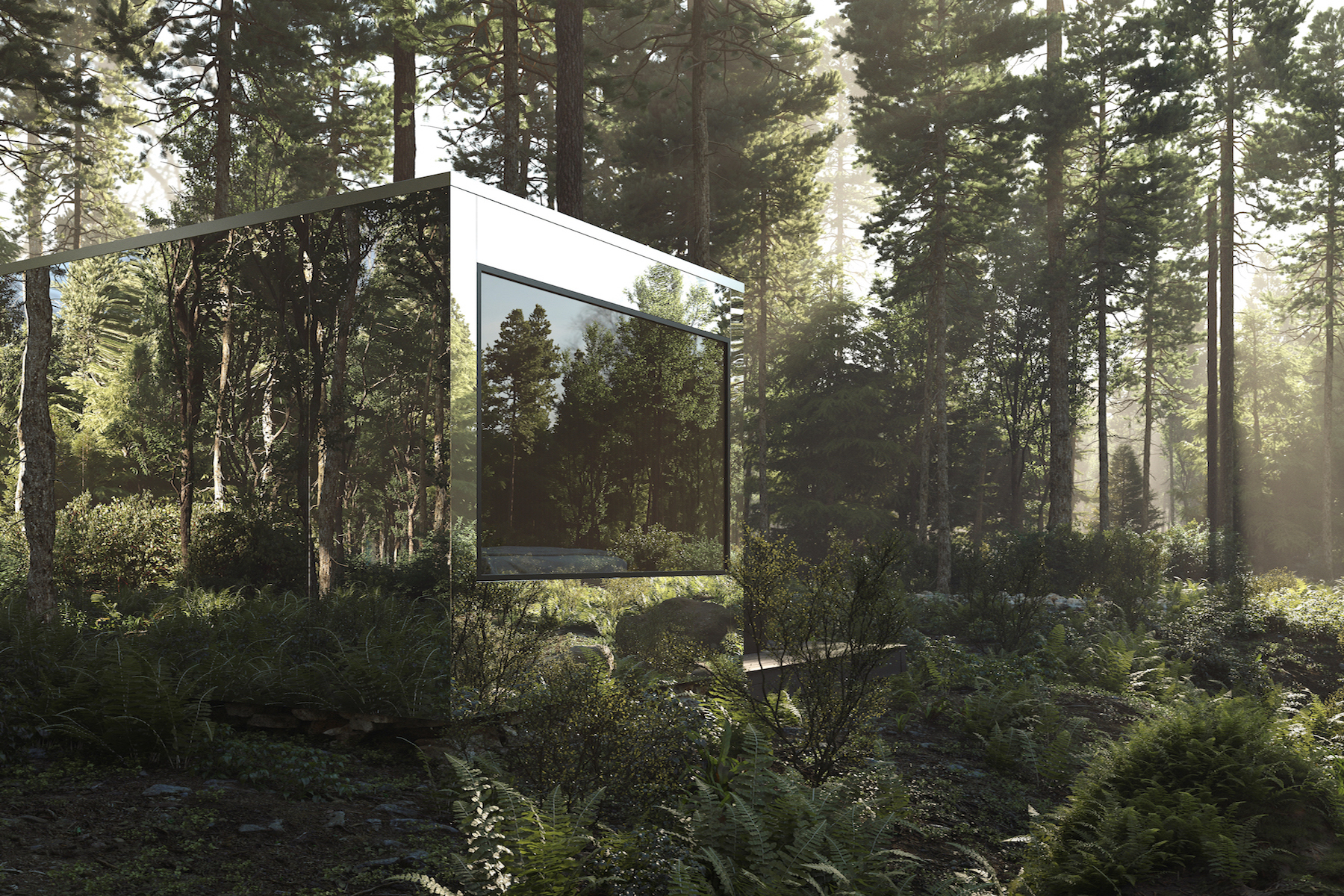 Contactless check-in makes sure guests feel secluded from the moment they arrive and the minimalist, design-forward interiors (including a floor-to-ceiling window in the bedroom nook) and amenities make sure you're never distracted from the natural beauty around you.
'There's also a contemporary kitchen, a custom-built fire pit with grill situated on the private deck for all-weather alfresco cooking, and a private bathroom with a rainfall showerhead, and a carefully curated selection of amenities supplied from Sangre de Fruta,' the design studio told Dezeen.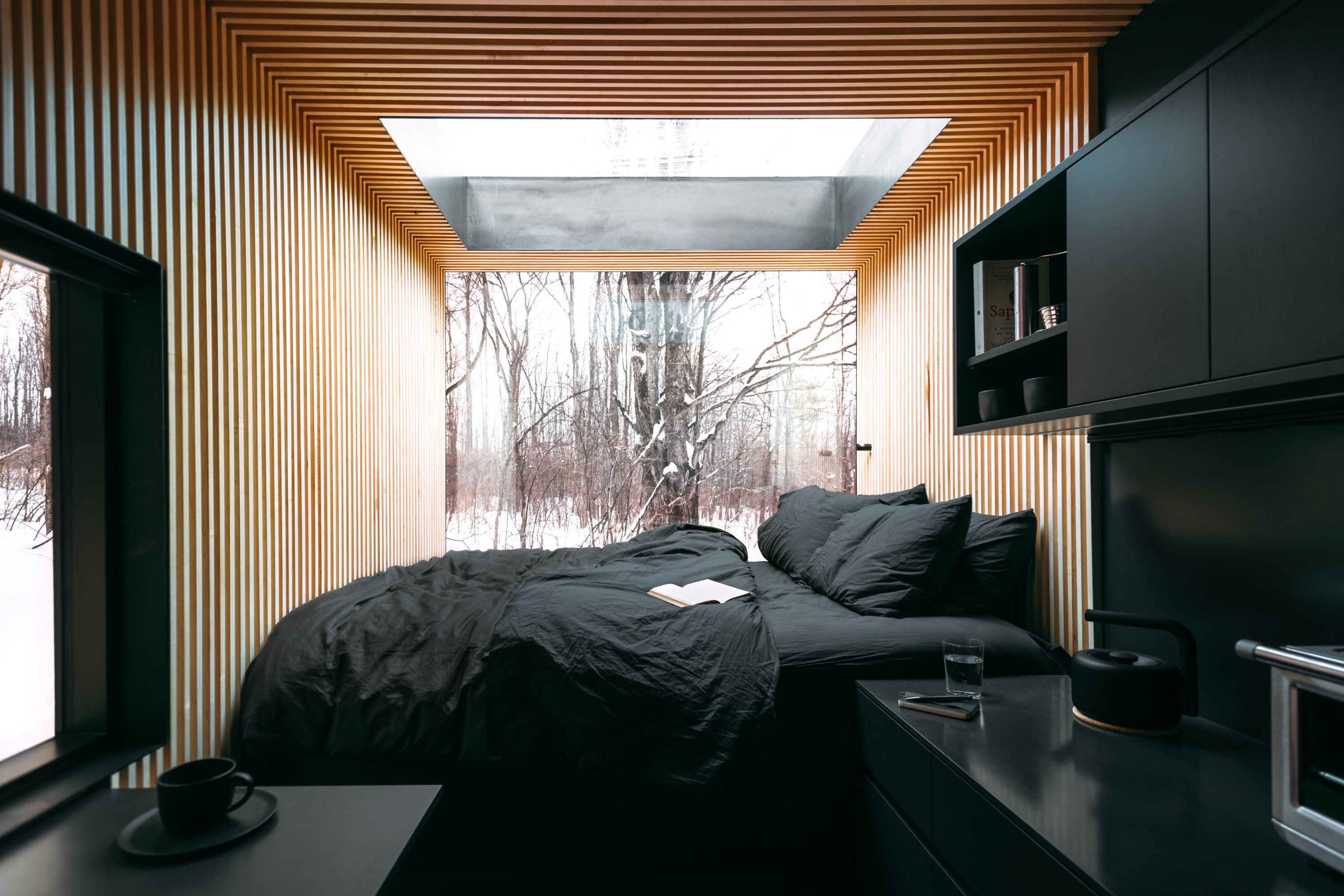 On-site experiences include a private sauna, guided forest bathing and foraging on 15 kilometers of marked trails. Guests can also immerse themselves in a custom meditative sound journey, created in collaboration with NYC-based Woom Center and The Dojo Upstate.
'The meditative sound journey is a great example of the type of content arcana will continue to create and share with our community,' said co-founder Jeremy Hill. 'You can think of arcana as not just a place to stay, but as a platform for how to access the benefits of the natural world.'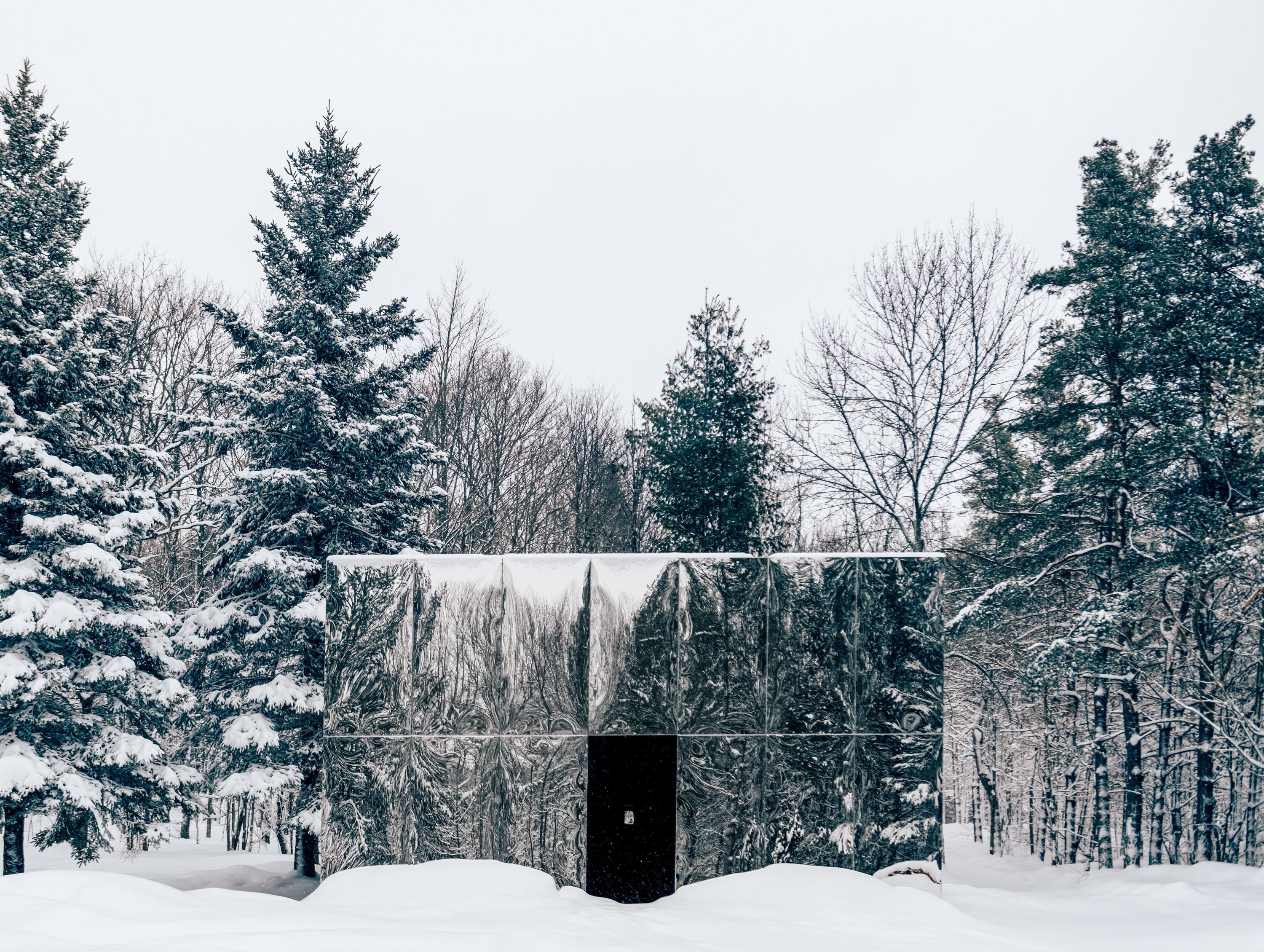 Ready to book? The cabins are available now for overnight stays starting in August 2021 (pending the status of stay-at- home orders in the region). And all you have to do it look at the photos to see that it would be a gorgeous getaway at any time of year. Rates start at $299 per weeknight for up to two guests, with a two-night minimum stay required.
Luckily this isn't your only chance to stay in one of these cool cabins. Arcana has plans to open sites across the United States and Canada.