Sometimes you look at the photos of an Airbnb listing and think: that must be Photoshop. Surely that cannot be real. This is one of those: an apartment in Cairo, Egypt, that allows guests to survey the pyramids from a jacuzzi.
The apartment in question is Jacuzzi By The Historic Giza Pyramids, and there's a reason the listing feels the need to describe the views as '100 percent real'. Not only can you see the pyramids of Giza from the jacuzzi but, thanks to the huge window, you can see them as soon as you walk in the room. You can gaze out at them from bed, as you watch TV or while you make a cup of tea.
There's even an extra window (with a blind) in the bathroom so you can stare out at the oldest of the Seven Wonders of the Ancient World while brushing your teeth or having a shower.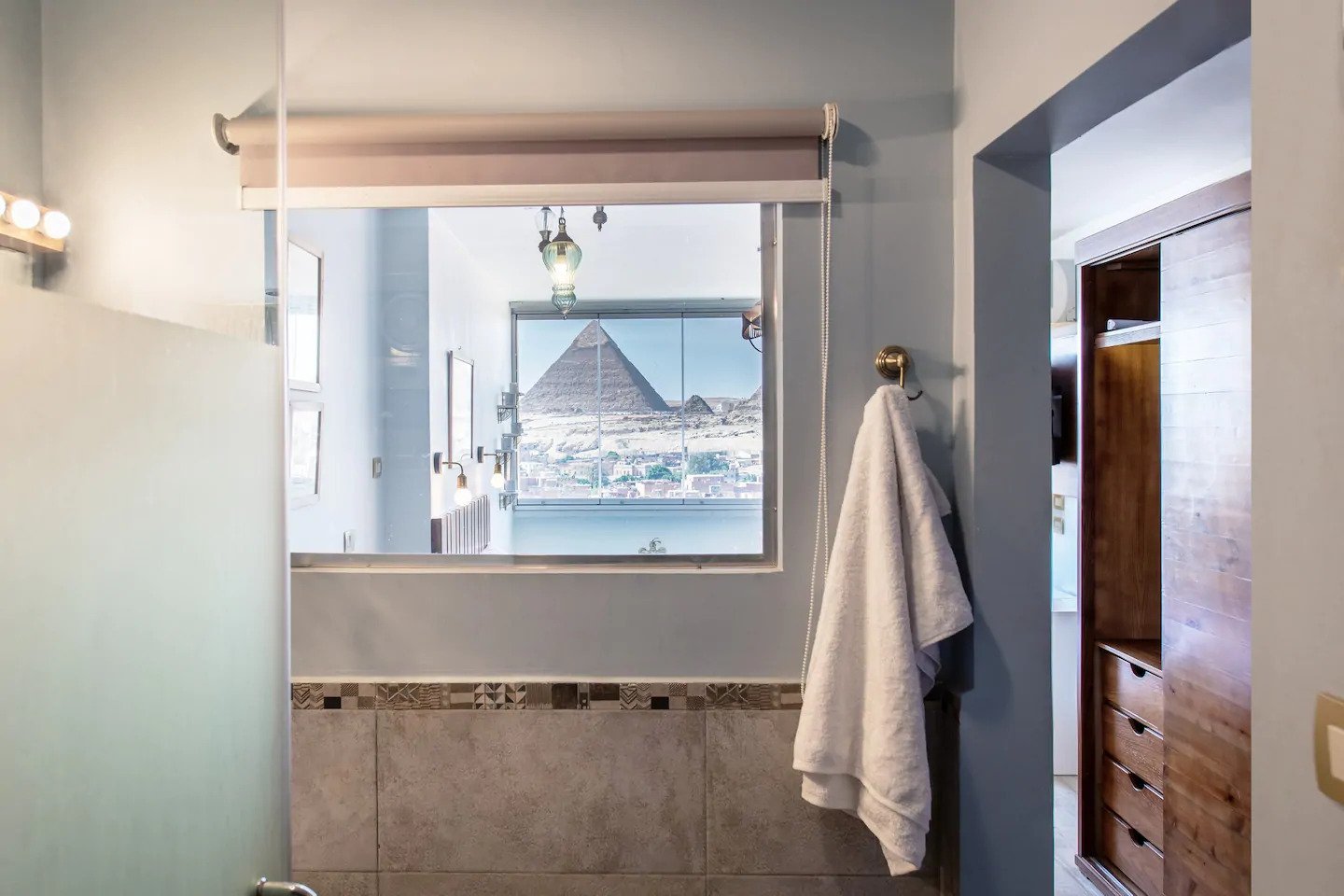 The flat is in the Nazlet El-Semman neighbourhood in western Cairo, only five minutes from the gates of the Giza pyramids. With a double bed and sofa bed, it can host up to three people, and the host Xuru Stays is a designated 'superhost', which promises experience and high ratings. The apartment also comes with most things you would normally want from an Airbnb, with air-conditioning, wi-fi, free parking and much more.
On top of all that, the price is very reasonable. At the moment, one night costs just £55 (excluding booking fee), though the rate increases throughout Egypt's traditional tourist season, which runs from November to February.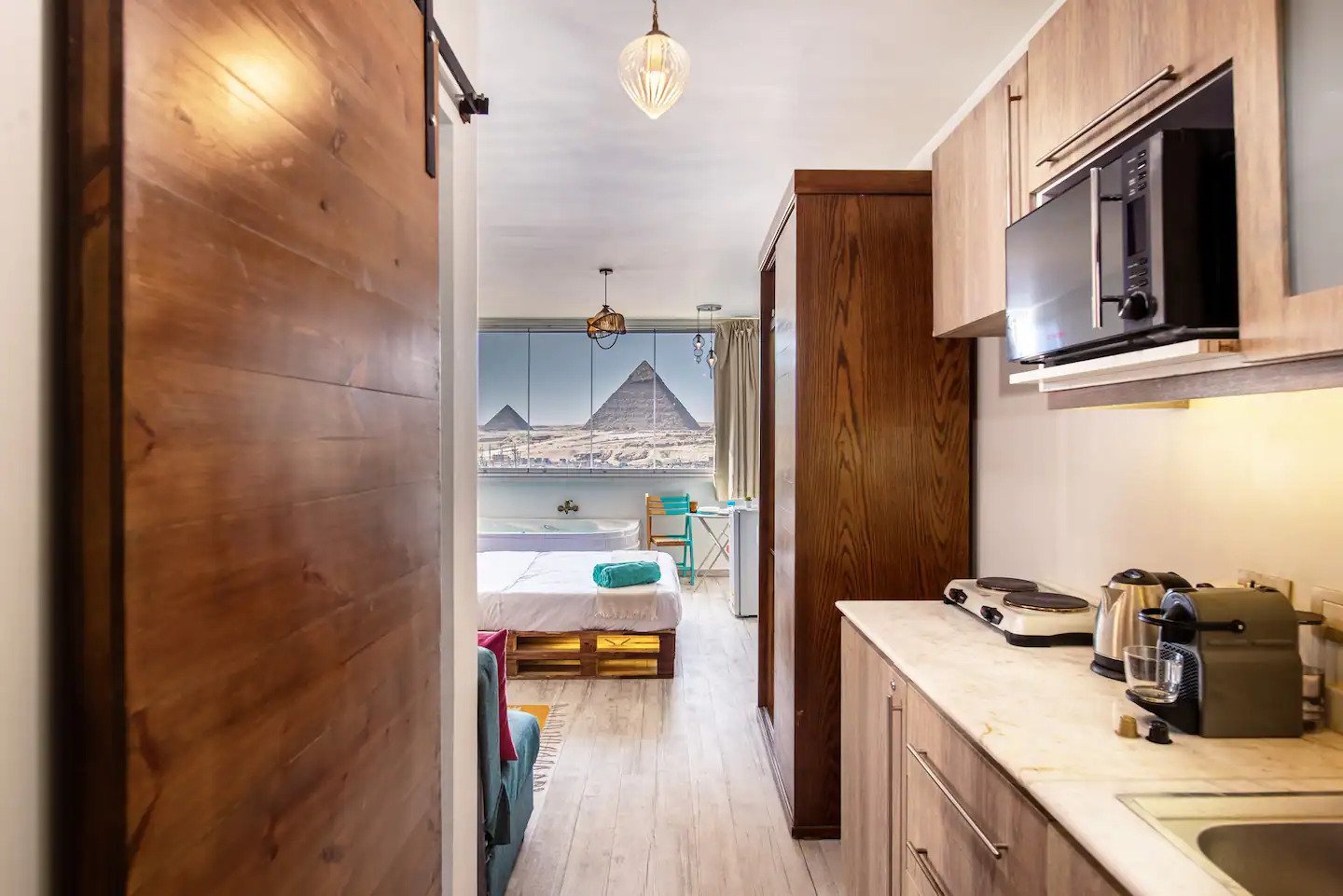 If you're interested in booking (and let's face it, who wouldn't be?) head over to the apartment's listing on Airbnb.
More cool accommodation:
Would you stay the night in this balancing metal tube?
Disappear into the desert at this 'invisible' house in the middle of Joshua Tree.
Want to really get away? Try this hotel hidden in a Portuguese hillside.