What does the colour green mean to you? To us, it signifies life, growth, energy. It connotes calm. It's all about harmony. Oh, and it also means REPTILES.
This unsettling shot of a coiled green viper was taken by amateur photographer Jovanne Amolat in the Philippines. It's one of 18,000 pictures submitted to a recent competition from photography app Agora looking for the world's best 'green' shots.
Inevitably, there were lots of entries of the scaly, cold-blooded sort, but among the finalists, many of the standouts were hilly landscapes, human portraits and depictions of industry and infrastructure (dwarfed, of course, by the surrounding greenery). Here are our faves.
Winner: @photographerasaf, Bangladesh
Photograph: @photographerasaf / Agora
And the finalists...
@borsch, Russia
Photograph: @borsch / Agora
@jovanneamolat, Philippines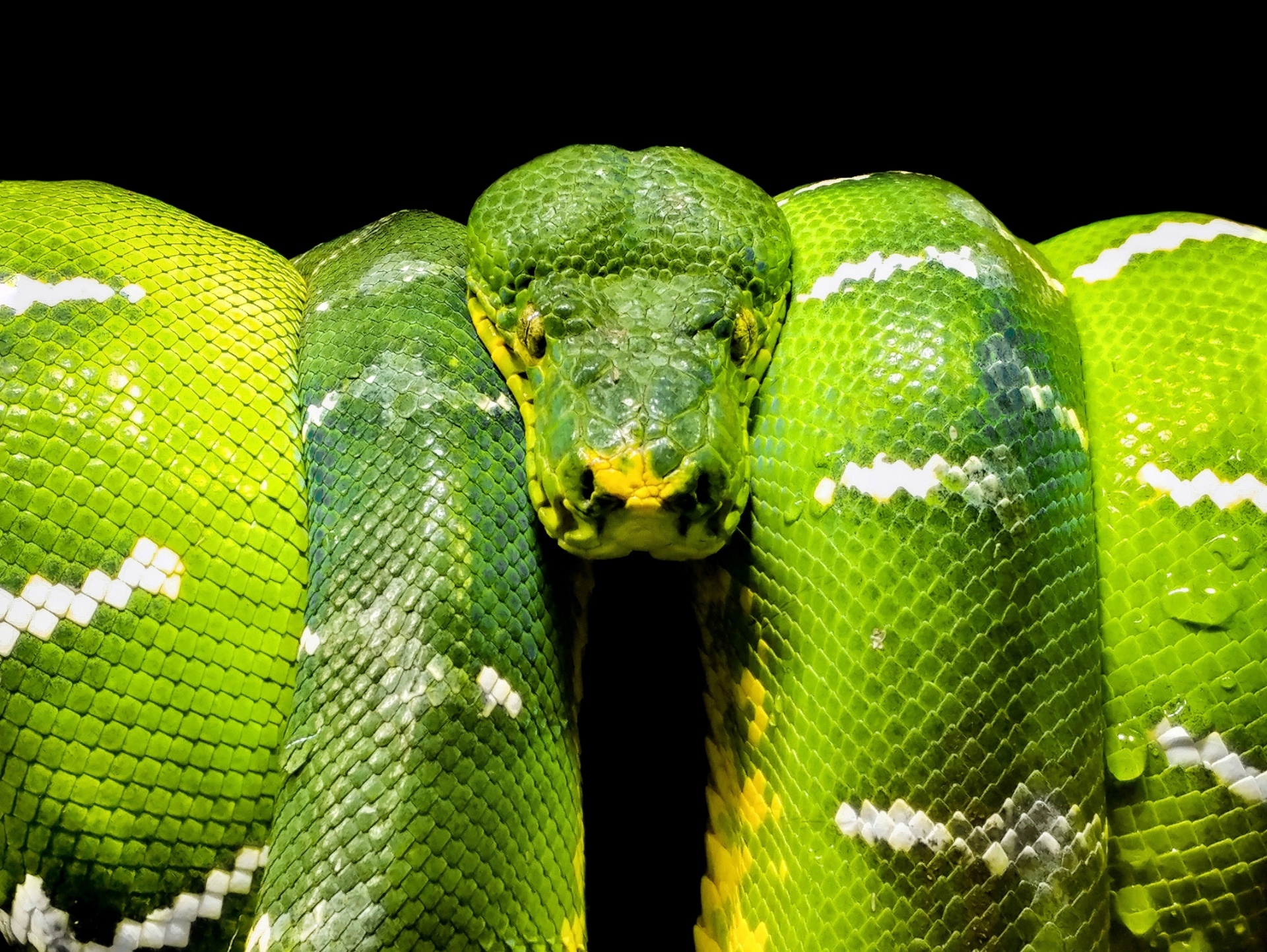 Photograph: @jovanneamolat / Agora
@seplb, Austria
Photograph: @seplb / Agora
@joncleave, UK
Photograph: @joncleave / Agora
@alexcao, Vietnam
Photograph: @alexcao / Agora
@sjoerdbracke, the Netherlands
Photograph: @sjoerdbracke / Agora
@artempikalov, Russia
Photograph: @artempikalov / Agora
@aibanez, Spain
Photograph: @aibanez / Agora
Want more pretty things to look at? We've rounded up the best street art inspired by these strange times and pulled together some amazing colour photos of Paris in the 1960s.
You should also check out the winners of this recent landscape photography competition.
And, by the way, it was the 60th anniversary of Brasília recently – here's what Brazil's modernist masterpiece looks like today.