For footie fans around the world, the Henningsvær Stadium is the stuff of legend. Nestled in rocky terrain at the edge of Norway's Lofoten archipelago, it's a pretty implausible thing: a football ground that seems to teeter on the edge of the planet. And as the Arctic sun sets behind those towering mountains, the skies turning to one big rainbow, it's frankly hard to imagine anywhere else quite so beautiful.
Oh, but of course it does actually have competition. Lots. Olivier Jarry-Lacombe's sweeping aerial photograph of the stadium, above, was just one of ten insanely picturesque shots to make the final shortlist for The Independent Photographer's most recent 'landscape' prize, with entries coming in from all over the world. And cor blimey, Planet Earth really is fit.
All of the finalists in fact serve as reminders of our humble planet's enduring beauty – from the micro (lava, close up) to the macro (the looming Dolomites), from man-made icons (Giza, Great Wall) to Mother Nature's simple doings (trees withstanding a storm). You'll find them all below. Warning: your wanderlust may go into overdrive.
The winner: 'Winter Wonderland', Hokkaido, Japan
Photograph: Stephen King
Second prize: Pyramid of Khafre, Giza, Egypt
Photograph: Christopher Baker
Third prize: 'Jinshanling, The Great Wall', Chengde, China
Photograph: Joshua Cavalier
And the finalists...
'Paradise Island', Henningsvær, Norway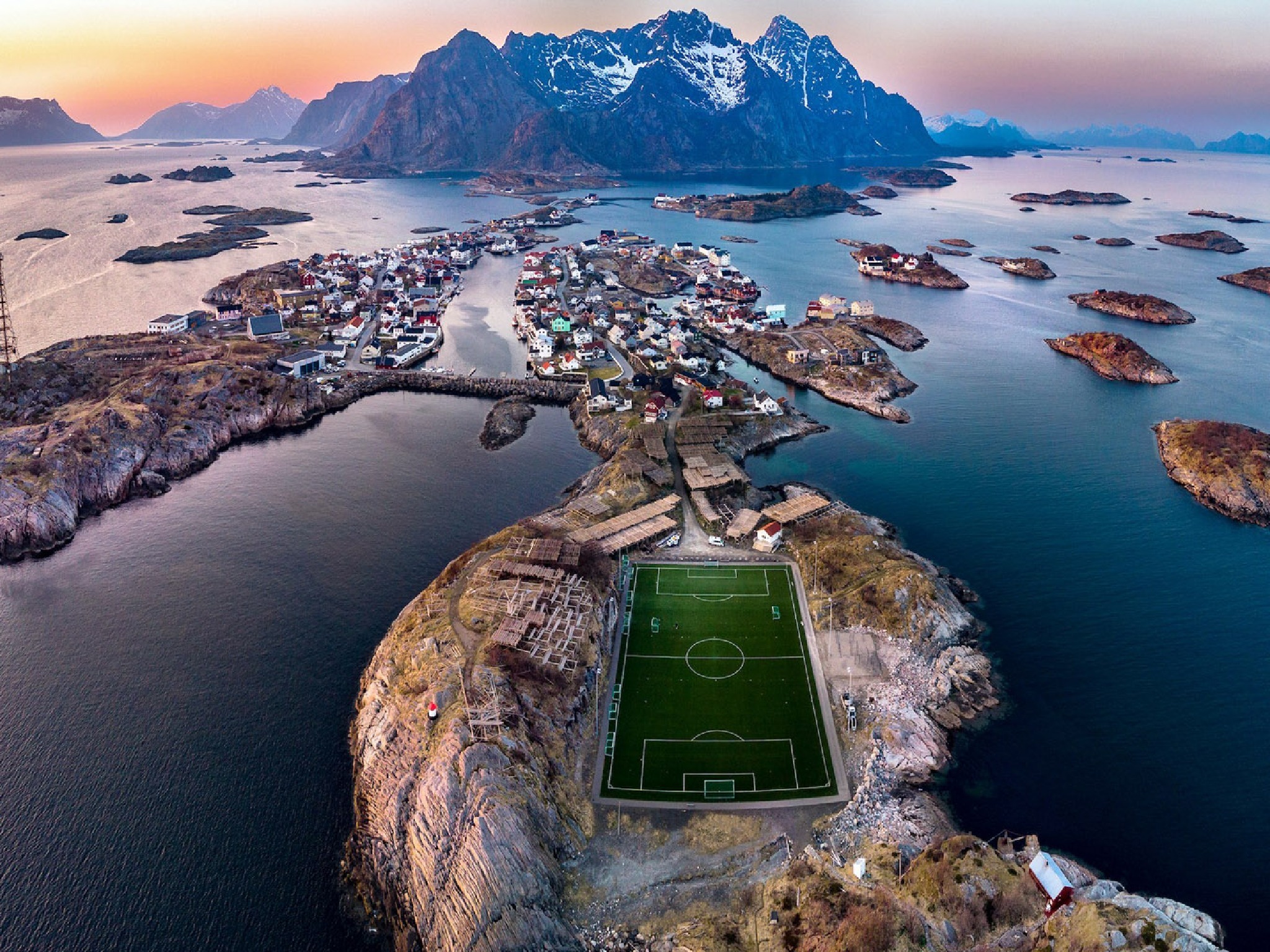 Photograph: Olivier Jarry-Lacombe
'Density', Macau
Photograph: John Kimwell Laluma
'Balloons over Bagan', Bagan, Myanmar
Photograph: Stefano Tomasetti
Photograph: Robin Christ
'Solar Storm', Ivanpah Solar Station, California, USA
Photograph: Eric Melzer
'Sensual Curves', Injidup Bay, Yallingup, western Australia
Photograph: Mark Boyle
'Fall Colours in the Dolomites', Dolomites, northern Italy
Photograph: Sid Ghosh
Want more pretty things to look at? We've rounded up the best street art inspired by these strange times and pulled together some beautiful photos of spring flowers around the world.
You can also tour these castles and palaces remotely.
And, by the way, it was the 60th anniversary of Brasília recently – here's what Brazil's modernist masterpiece looks like today.