Earlier this month, the Fast and Furious crew jokingly teased a crossover with fellow Universal picture Jurassic World, enticing a rabid fanbase with thoughts of a velociraptor riding shotgun in Dom Toretto's Dodge Charger. Last week, co-star Tyrese Gibson floated an "actually, this makes more sense" prospect of a Transformers team up. And now, series mascot Diesel himself is floating the idea of yet another mutation of the series: a full-blown musical.
"Well, I'm dying to do a musical... I've been dying to do a musical my whole life," he said (probably) jokingly when pressed by Kelly Clarkston about a Broadway-style Fast movie, going on to disclose that he and Steven Spielberg were in talks to shoot a Guys and Dolls film together.
The actor has a gift for generating oddball headlines on the Fast promotional circuit, so it was only a matter of time before his algorithm came to "Fast & Furious + musical. After all, he previously told NME that Paul Walker's spirit was responsible for the casting of John Cena in F9. That was after he compared himself to Italian auteur Frederico Fellini in an interview with Men's Health, a comment that simultaneously threw more fire on his longstanding feud with co-star Dwayne "The Rock" Johnson.
However, the musical aside is worth examining, mostly because… well, it kind of makes sense.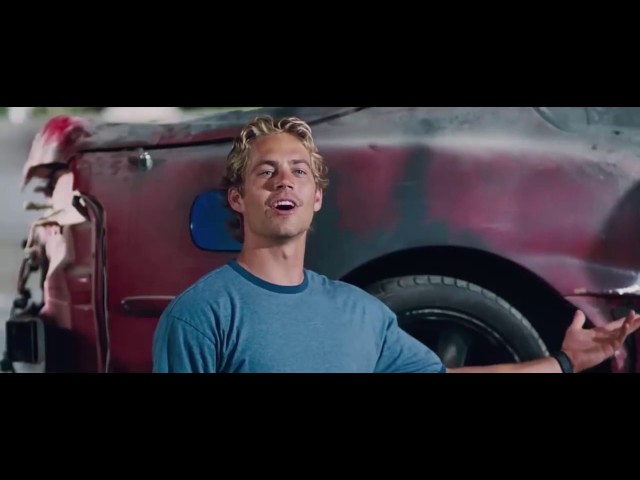 Fast & The Furious has already proven itself extremely genre fluid, beginning as a low-stakes Point Break ripoff about street racers before suddenly jackknifing into the globe-trotting super-spy telenovela audiences know and love. Furious 7 already transitioned into music-video mode to pay tribute to Walker in its finale, so would anyone really take umbrage if it suddenly broke into a Bollywood musical number?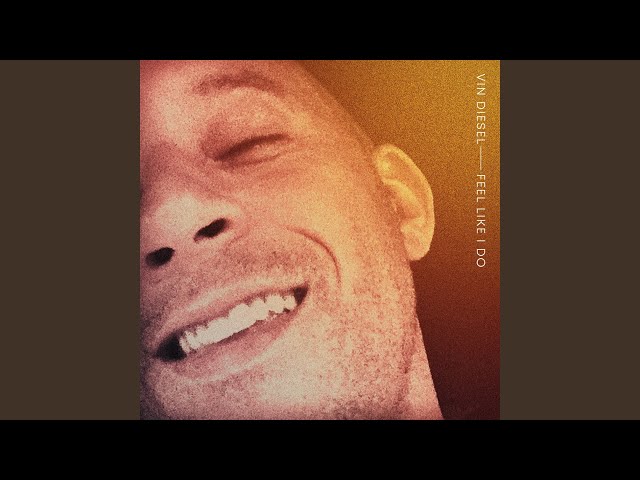 Diesel is a man with many hats in his haberdashery. He is an action star and a hardcore D&D nerd. Crucially, he's been honing his musical skills. The once and future Groot has been steadily dropping poppy EDM-laced singles for over a year, with an album reportedly on the way and a potential tour bringing his brand of breezy, earnest, autotuned-gravel-in-a-blender electronica to venues worldwide.
But Diesel is far from the only musically inclined member of the family. Series regular Tej is played by award-winning rapper Ludacris, and Tyrese has dabbled in recording. Late-arrival Kurt Russel previously played Elvis, and newcomer Cardi B could easily lend some of her filthy bravado to the proceedings. A Fast musical could even bring back original co-star Ja-Rule, not to mention musicians like Bow Wow, Iggy Azalea and Rita Ora, all of whom have popped up in the Fast world in various capacities
A Fast musical could be so, so many things. A Ryan Murphy karaoke musical. An avante-garde ASMR odyssey in which Diesel grumbles about family amid montages of explosions. A Baraka-style world-music documentary featuring the characters in their natural habitats of warehouses and garages while world music plays. A hip-hop reimagining of various Shakespearean. Most naturally, it could also be a straight-faced remake of Grease, with Diesel standing in for John Travolta and Michelle Rodriguez as an amnesiac Sandy.
Lest this all sound hyperbolic, remember that the last time Diesel made an offhand joke about the series, it was about sending its heroes to space. Somebody make this man's musical dreams come true. It would only be the 15th most ridiculous thing happening in any given movie going forward.