Exceptional times call for exceptional measures, and the Indian film industry has stepped up to spread the word about the global public health lockdown. Some of Bollywood's most famous actors appear together in a new short film designed to ensure Indians stay safe at home.
Clocking in at just over four-and-a-half minutes, 'Family' features Bollywood royalty such as Amitabh Bachchan, Alia Bhatt, Priyanka Chopra, Mohanlal and Rajnikanth, all playing members of an extended family in lockdown together. Chaos ensues when Amitabh's patriarch instigates a search across the whole household for his misplaced sunglasses. Watch it here with English subtitles: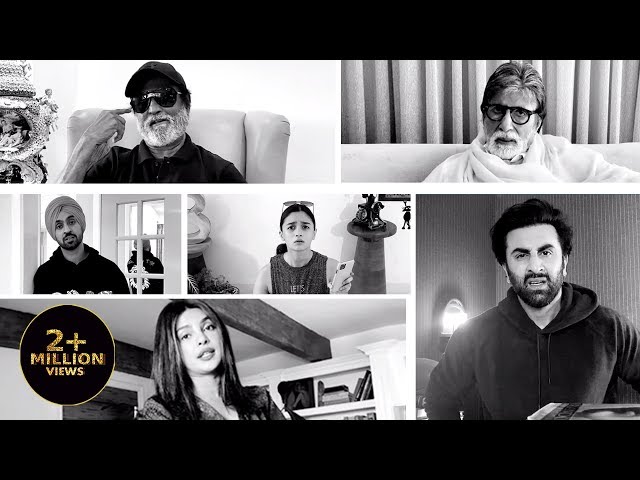 At the end of the film, Amitabh turns to the camera to explain that each of the film's stars shot segments in their own home, and to share the key message: 'You too, please stay indoors… stay home, stay safe'.
Then there's a second post-script, in which the veteran actor adds that the Indian film industry is a family in itself, and that a fund has been set up to help Bollywood employees facing unemployment due to the country's lockdown. (India's 1.3 billion people have been restricted from leaving their homes since March 25.)
For Bollywood fans, this is essential viewing. For everyone else, it's a nice reminder that being stuck at home doesn't mean an end to creativity, fun and a sense of humour. Namaste to all involved.
Travel the world in quarantine…
Learn delicious Italian recipes on Instagram
Tour the deserted streets of Paris from a drone