One of the main things that is being impacted by the world's current coronavirus crisis is social activities: classes, groups, parties and gatherings.
The internet has already partially saved our social lives, via apps like Houseparty and tech like Zoom for chatting with our mates. Then there were live-streamed events, virtual yoga classes and even digital art exhibitions.
But now, thanks to the internet, we can get even closer to our fellow human beings, by singing together in a virtual choir. If the videos of cities in lockdown coming together to sing on their balconies left you with a lump in your throat, here's your chance to add your vocal chords to the orchestra of voices.
The Sofa Singers is a free online singing event which aims to 'bring people together from around the world to spark joy and human connection.' Hundreds of singers join a Zoom call and learn a new song together, though they are also aiming to livestream the session on YouTube so that more people can get involved, The next session is tonight (March 24) at 7.30pm GMT. Find out how to get involved here.
Lifefullness Live launched this week and is running a daily sing-a-long at 5pm GMT (2pm ET, 9am PT). It's just weekdays for now but watch this space. You can either join a video call near you to sing with your neighbours, or stream the event on Instagram, Facebook, Twitter, LinkedIn or YouTube and simply sing along at the top of your voice. The choirs will be lead by a different performer everyday, like José Gonzales this Friday.
Not convinced virtual choirs are a good idea? Watch this video of London choir Camden Voices performing from their own living rooms while in isolation and you'll be persuaded otherwise.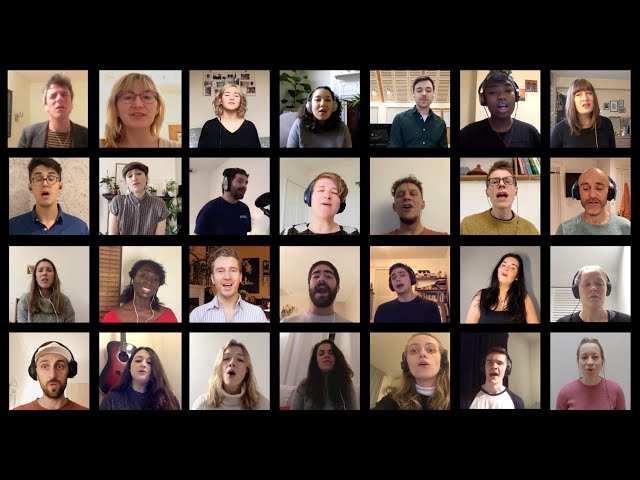 Maybe we'll all sound as good as this at the end of this crisis. Depending on how long it goes on for...
More things to do while you're stuck in your house? Look no further.
Take a cookery class with 'Queer Eye's Antoni