With its sprawling piazza, ornate columns and lazy terrace bars, this beautiful building looks like it belongs in the heart of Florence. But it's not actually not nestled away in Umbria: this is the Piece Hall in Halifax, in the British county of Yorkshire.

The vast eighteenth-century piazza is the only remaining Georgian cloth hall in the world. In the 1700s, the space was used to trade hand-woven textiles and fabrics, linking the city with the rest of Europe. Its Mediterranean design is deliberate: the architects wanted to demonstrate their Continental, Renaissance-style learnedness.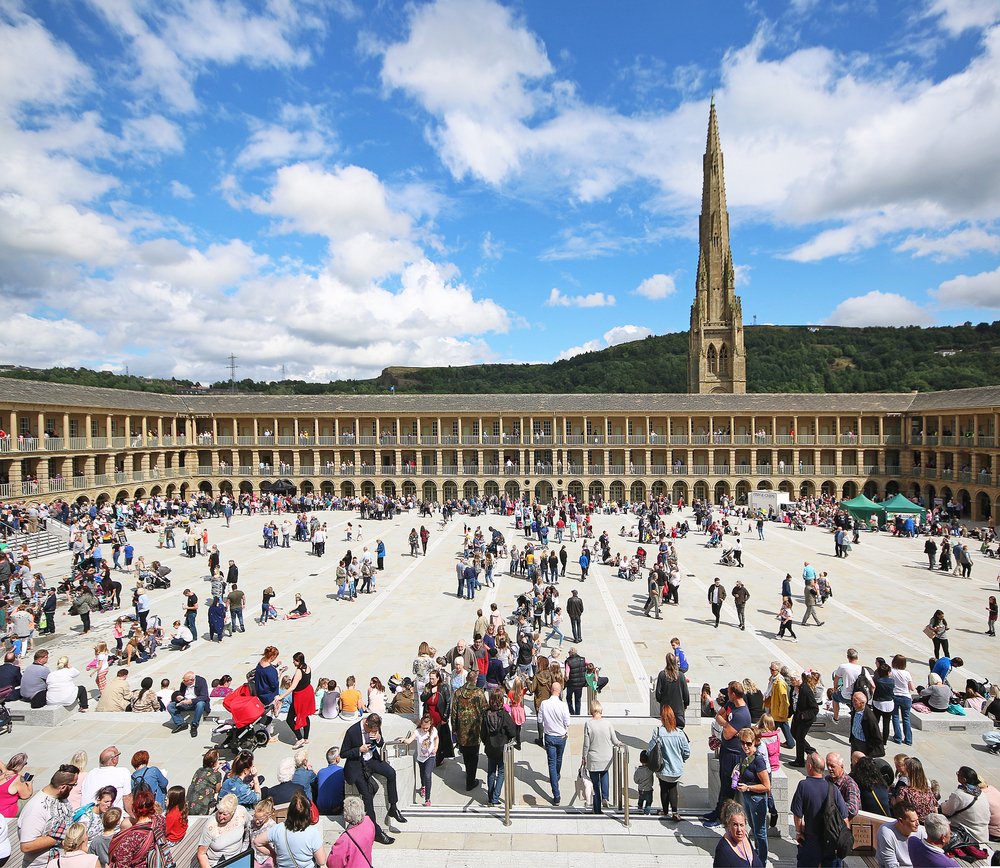 Apparently, there was 'much fanfare' when it was opened: the line-up included a marching band, fireworks and an Egyptian pyramid display. The hall itself only traded for two hours a week, meaning the space could be used by the community, both for commerce and just hanging out.
And now? It's full of chic restaurants, bustling bars and cultural spaces. The Piece Hall was fully restored in 2017, meaning the courtyard looks more stunning than ever. Throughout November, you'll find a winter makers' market selling handcrafted Christmas gifts. There's also a slew of live music events planned for the end of the year, plus wreath-making and circus skills workshops.
Why not head over to Halifax to check out the place yourself?