David Fincher managed to take the story of Facebook's early days and craft a tale of vengeful geeks and duplicitous coders that defined the online generation. But could the tale of the genesis of the Twitter thread really be all that interesting, especially in the hands of a largely untested indie director?

Considering the story involves an incendiary, (mostly) true 148-tweet "thotyssey" down the I-75 corridor linking Detroit to Tampa involving strippers, Hooters, drugs, pimps, prostitution and murder, odds are that the new A24 film from director Janicza Bravo will have no problem topping the Winklevoss twins and Mark Zuckerberg in terms of sheer audacity.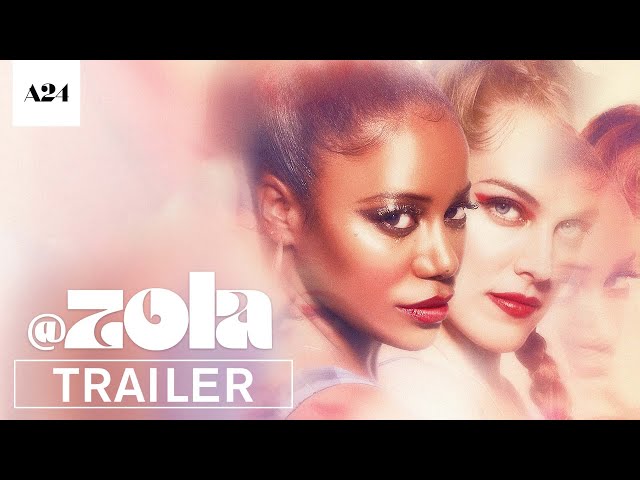 What exactly is Zola about?
Zola is based on the legendary proto-Twitter thread known as #TheStory. More specifically, it's based on David Kushner's wild 2015 Rolling Stone article "Zola Tells All: The Real Story Behind the Greatest Stripper Saga Ever Tweeted."
It is the story of Aziah "Zola" Wells King, a Detroit Hooters waitress/stripper who met another dancer named Jessica and decided to Magic Mike XXL their way down the southern strip-club circuit to make bank, only to run afoul of a violent pimp and be forced into prostitution. It's… a lot: A surreal, nasty ride that's at once exhilarating and gut-wrenching, amusing and deeply sad but white-knuckle from the get go.
The original thread is wildly entertaining and seedy in its details. Paraphrasing it does it no justice. It's just something you have to experience to believe. And many, many people did experience it: #TheStory was a viral sensation that transformed a tweetstorm into the online equivalent of Must-See TV, keeping followers enthralled from front to back.
Though admittedly embellished to keep people entertained (the more violent details are contested by other participants interviewed by Kushner), most of the details have been verified to some degree as having happened. And the film seems to take a cue, following along with the thread and the subsequent article.
"You wanna hear a story about how me and this bitch fell out? It's kind of long but it's full of suspense," begins the trailer and the original thread. From there, the trailer, like the thread, hits the accelerator immediately, with stars Taylour Paige and Riley Keough diving into a fever dream barrage of strip clubs, drugged-out road trip adventures and violence that recalls Harmony Korine's Spring Breakers in its acid-trip vision of Floridian sands.
So far, reviews have been hugely positive, with the Rotten Tomatoes score standing at a fresh 87%.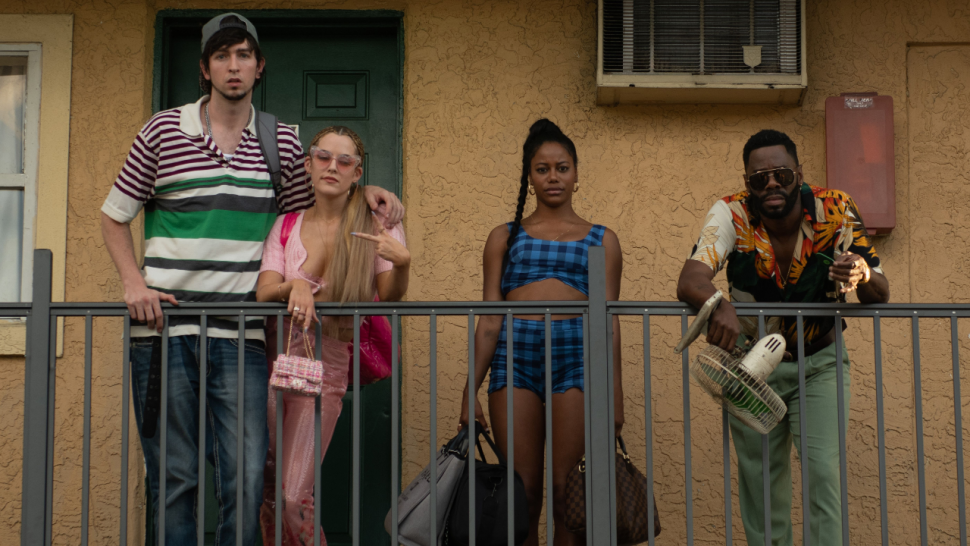 What is the Zola story's legacy?
Zola's story took place in 2015, nine years after Twitter was founded. At that point, the platform was designed for random thoughts and quick bites, limiting tweets to 140 characters.
Zola's viral series of 148 tweets were unleashed 140 characters at a time over a couple hours. Her perfect curation — again, with embellishments — included photos, explicit details of her ordeal and even a denouement serving as a "where are they now." Every twist and escalation was played like an old-school radio play that kept followers captivated.
And while Jack Dorsey and co. have never explicitly credited Zola's tweetstorm as the impetus for expanding its character-limit to 280 words and launching the threads feature, #TheStory is largely regarded as the first real thread — Zola even claims "I invented threads" on her official Twitter.
From comedians' long-form online discourse to the unending streams of political rhetoric that poison the platform… they can all be traced back to the time a pair of strippers went on a wild, tragic trip back in '15.
How to watch Zola

Zola released in theaters June 30. No date has been set for its streaming debut.
These road movies are a little less salacious