In the '90s, a new blockbuster from Will Smith typically heralded the arrival of summer. Now, you can predict the change of the season when a new bop by Houston rapper Megan Thee Stallion starts shaking windows
For the past three summers, Megan has been an inescapable part of the summer, her infectious beats blasting out of cars, apartments, cookouts, clubs and parties. Even if you didn't have the beats from 2019's "Hot Girl Summer" or last year's "WAP" seared into your brain, you still couldn't escape the mass pearl clutching from censors and conservatives. When the temperatures rise, Megan Thee Stallion is everywhere… even on Fox News.
Now, MTS has gone for the song-of-the-summer trifecta with "Thot Shit." The song's just dropped an exceedingly NSFW video takes direct aim at political naysayers, with Megan — back as alter ego Tina Snow — unleashing the power of booty on a hypocritical senator.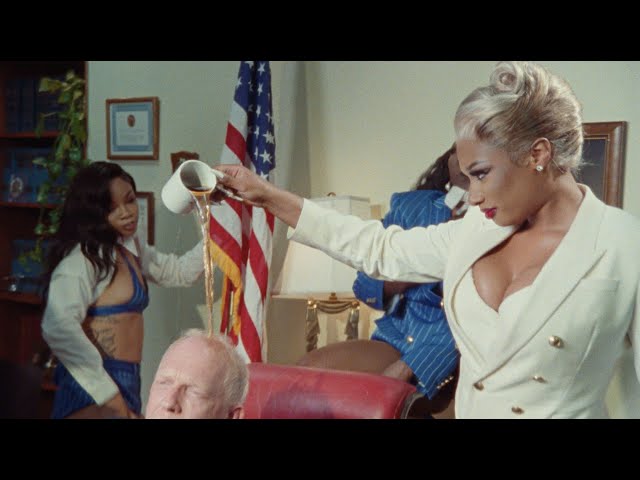 This is perhaps the most booty-filled visual fantasia since Big Freedia dropped the magnum opus "Azz Everywhere." The extended video is a menagerie of twerking, dropping and bouncing butts tormenting the senator as he goes about his business: The twerking is relentless: an arm of butts takes over the grocery store, cop cars, garbage trucks, offices and even a surgical chair. And somehow, in between all the booties, the video manages to throw in references to Fight Club and A Nightmare on Elm Street.
It's pure MTS, an amped up celebration of sex and expression as only the woman behind "WAP can muster.
"Thot," in case you have to explain it to your aunt when she begins complaining on Facebook, is a derogatory term for a promiscuous woman. MTS's mission is to reclaim it as a badge of honor, saying in a press release that the song "celebrates women unapologetically enjoying themselves, doing whatever they want, whenever they want, regardless of what the critics have to say."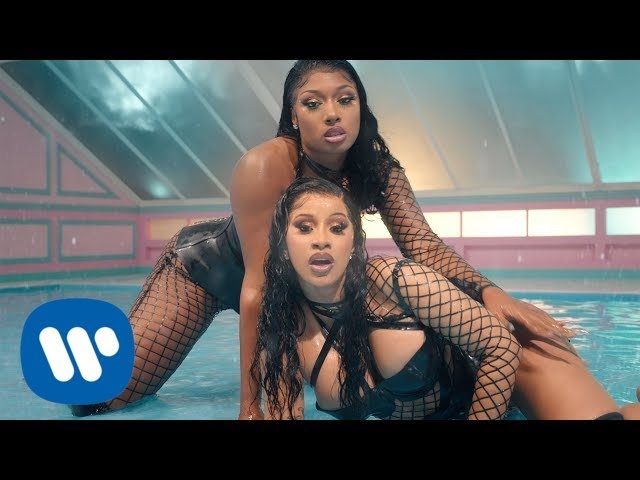 MTS announced in April that she was going on hiatus following a breakneck rise in fame that began with the release of her breakout Tina Snow EP in 2018. Her debut album, 2020's Good News, was a runaway hit. Singles like "Hot Girl Summer" and the Beyonce-featuring "Savage" were inescapable. Her duet with Cardi B, "WAP," was one of the most talked about songs of the century, garnering praise and controversy in equal measure and sending Grammy viewers into a tailspin with the pair launching one of the raunchiest things to ever hit primetime.
All this plus a quick trip to the ER after getting shot in the foot led to a much-needed break. But lucky for us, and to the chagrin of censors, it was short-lived.
No word yet on whether Megan Thee Stallion is about to launch a followup to Good News. The rapper is scheduled to dominate the newly revived festival circuit this year: She's set to appear at Lollapalooza, Bonnaroo, the UK's Parklife and Wireless Festival, Milwaukee's Summerfest, Vegas' Life is Beautiful, Delaware's Firefly, NYC's Governors Ball and the Austin City Limits Music Festival.
In related news, meteorologists are now forecasting a Thot Girl Summer that's expected to last well into September.
The 60 best summer songs of all time