Heads up! We're working hard to be accurate – but these are unusual times, so please always check before heading out.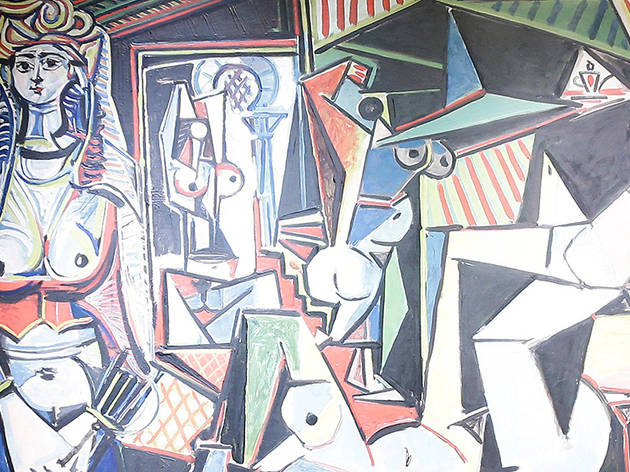 The five most expensive paintings of all time
Check out the over-the-top, record-setting price tags for these famous artworks by legendary artists
Art! It's expensive. But it's only gotten more so in the past ten or so years, as one record price fetched at an auction or in a private sale has been topped by another. Blame the one percent, or more accurately, members of the .001 percent (especially the ones from the Middle East and Russia) who don't think twice about dropping amounts north of $100 million dollars for paintings by famous artists such as Cézanne, Gauguin and Picasso. But in case you're curious on just how much money we're talking about, here are the top five most expensive paintings of all time. Don't consider this list set in stone, however: It's only a matter of time before another record price is set.
Most expensive paintings of all time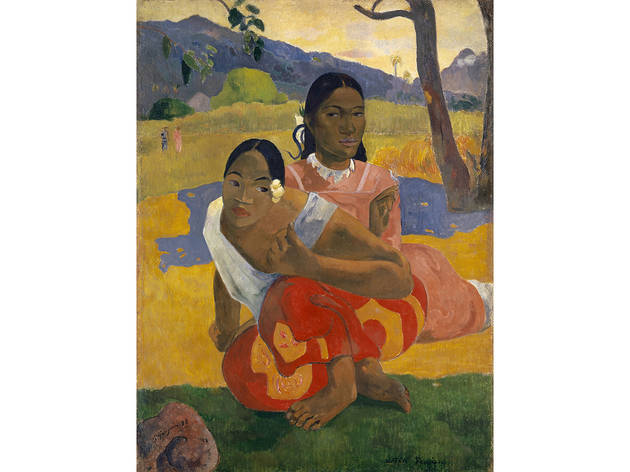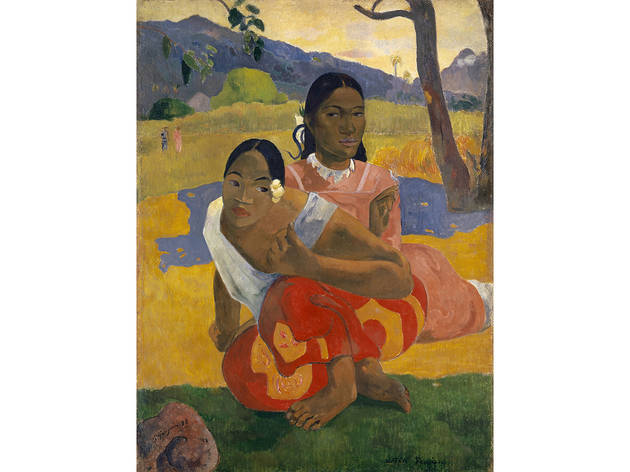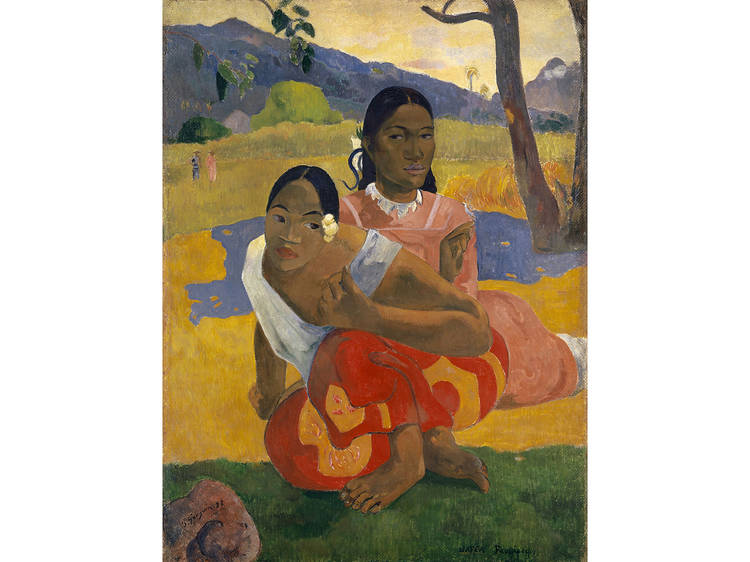 1. Paul Gauguin, When Will You Marry? (1892)
How much: $300 million (paid in 2015)
Who's the big spender: Al-Mayassa bint Hamad bin Khalifa Al-Thani
Gauguin painted this scene a year after arriving in Tahiti, and it's typical of the idealized way in which he portrayed the island and its inhabitants, even though Tahiti was a thoroughly westernized French colony at the time. When he showed it in Paris the following year, it was met with crickets and went unsold. How times have changed! The buyer is the sister of the Emir of Qatar and chairwoman of the Qatar Museums Authority. She's also a regular on lists like Forbes's "The World's 100 Most Powerful Women." In 2016, she became embroiled in a contretemps between art-world powerhouse Gagosian gallery and Pelham Holdings, a company run by one Guy Bennett as a purchasing agent to Al-Mayassa and her husband, Sheik Jassim bin Abdulaziz al-Thani. The squabble was over ownership of Picasso's 1931 plaster bust of his mistress and muse Marie-Thérèse Walter, which was featured in The Museum of Art's "Picasso Sculpture" exhibition in 2015. Both sides claimed that they'd bought the work from Maya Widmaier-Picasso, the artist's daughter by Walter.
Paul Gauguin, When Will You Marry? (1892)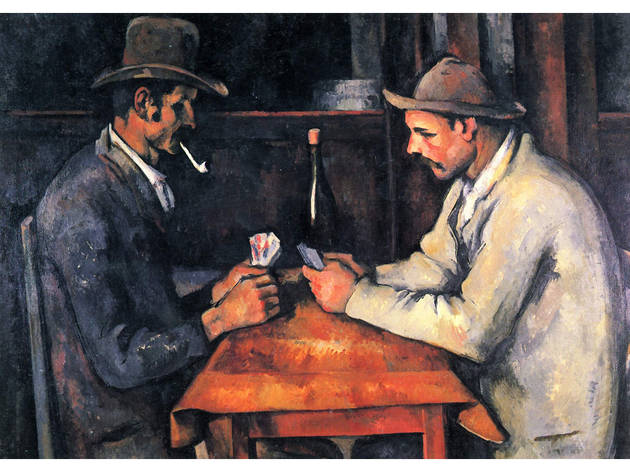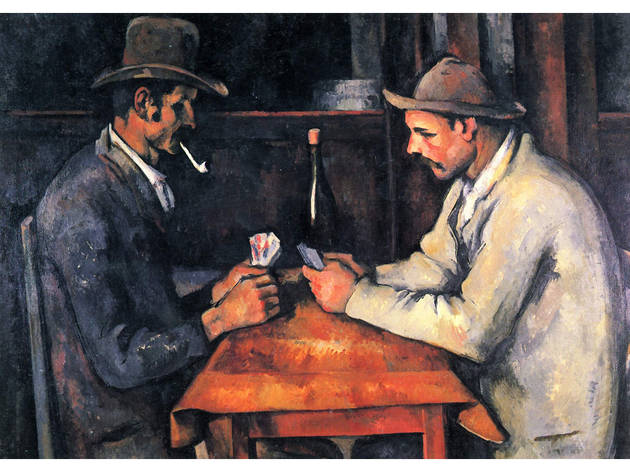 2. Paul Cézanne, The Card Players (1892–1895)
How much: $250 million (paid in 2011)
Who's the big spender: Royal Family of Qatar
This painting is one of five versions of the subject Cézanne painted (one lives right here at The Metropolitan Museum of Art). The buyers are amorphously referred to as Qatar's Royal Family (of which the aforementioned Al-Mayassa is a member), but the secrecy extends to the sale itself: It stayed hush-hush until a year after the piece was purchased.

Paul Cézanne, The Card Players (1892–1895)
3. Mark Rothko, No. 6 (Violet, Red and Green) (1951)
How much: $186 million (paid in 2014)
Who's the big spender: Dmitry Rybolovlev
Although Rothko is synonymous with floating rectangle paintings like this one, they are, in fact, products of his late career. He didn't paint his first until 1949 when he was in his late forties, but they became a staple of his output until his suicide in 1970. The market for them has skyrocketed over the years as evidenced by the $186 million shelled out for this example by Dmitry Rybolovlev, a cardiologist-turned-oligarch. The Rothko purchase is a study in how private sales can turn sour. Rybolovlev originally bought the piece through an offshore holding company—a common practice that allows paintings like this one to be stashed in tax-free havens until they're ready to be sold again…tax-free. The seller was a Swiss art dealer who was an investor in a string of such "freeports," as they are called. As it turned out, he was also running a money-laundering operation on the side. Rybolovlev had bought several artworks from him, including the Rothko, but went to the police when he found out the dealer had been fraudulently inflating invoices for his services. The case blew the lid of the secretive world of private dealing.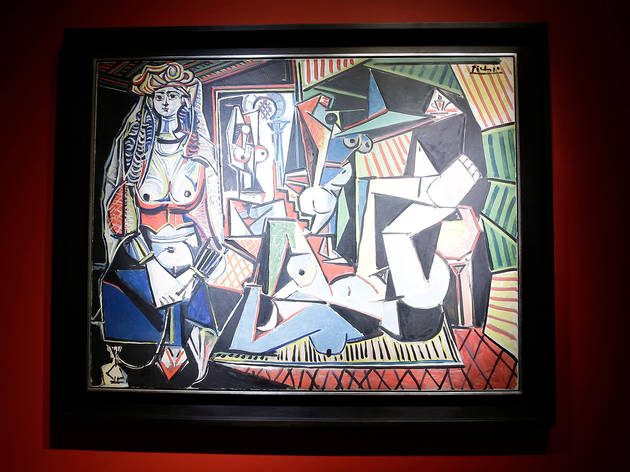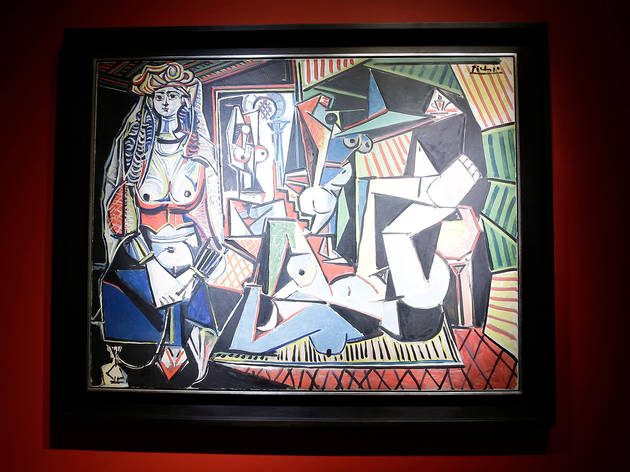 4. Pablo Picasso, Les Femmes d'Alger (Version "O") (1955)
How much: $179 Million (paid in 2015)
Who's the big spender: believed to be Hamad bin Jassim bin Jaber Al Thani
Qatar strikes again! The buyer this time was the former Qatari Prime Minister, a billionaire (naturally) who, according to the U.K. newspaper, Independent, owns some of London's "most prestigious addresses." The painting itself was part of series of 15 oils on the harem theme Picasso painted in a two-month period as a tribute to Eugène Delacroix's orientalist composition, Women of Algiers in their Apartment (1834). It's also pays homage to Picasso's friend and rival, Henri Matisse who lkewise painted scenes of Algerian courtesans. Many art critics consider the series a middling effort from Picasso's late career, though almost all agree that this version is the best. After all the money, however, Hamad won't be able to show the painting back home because of Islamic law prohibits displays of nudity—even the partial, abstracted variety seen here. Well, there's always London.

Pablo Picasso, Les Femmes d'Alger (Version "O") (1955)
5. Pablo Picasso, The Dream (1932)
How much: $155 million (paid for in 2011)
Who's the big spender: Steven A. Cohen
Having two entries in the top five is hardly unexpected from a name as big as Picasso. He painted this portrait of his mistress Marie-Thérèse Walter when he was 50 and she was 24. No slouch when it came to dick-swinger, Picasso rendered the head of his beloved as the glans of a giant penis. Picasso's? The Magic 8-Ball says yes. As for the painting's buyer, he, too, is arguably a fan of living large. A hedge fund manager, Cohen was fined $1.2 Billion dollars by federal prosecutors in 2013 in a settlement for an insider-trading case involving his firm. That didn't slow his roll, apparently, since that same year he reportedly earned $2.3 Billion in spite of the fine. Cohen is famous for owning Damien Hirst's shark in a tank, which the collector purchased in 2004 for $8 million—a relative bargain. However, as the shark immersed in formaldehyde had been preserved poorly, it began to deteriorate and Cohen had to shell out an additional $100,000 to restore it. Not to worry, though: Cohen called the expense "inconsequential."