Top 20 women photographers
Here's our list of the very best from the Victorian era to the present.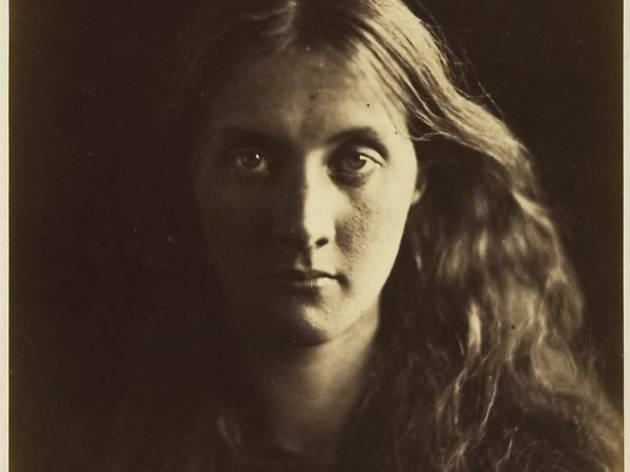 1/20
Photograph: Courtesy of the Art Institute of Chicago
Julia Margaret Cameron (1815–1879)
Julia Jackson (1867)
Perhaps the earliest female photographer of note, Cameron captured members of her British upper-class milieu in portraits and staged, storybook-like ensembles that helped to define the gauzy Victorian aesthetic.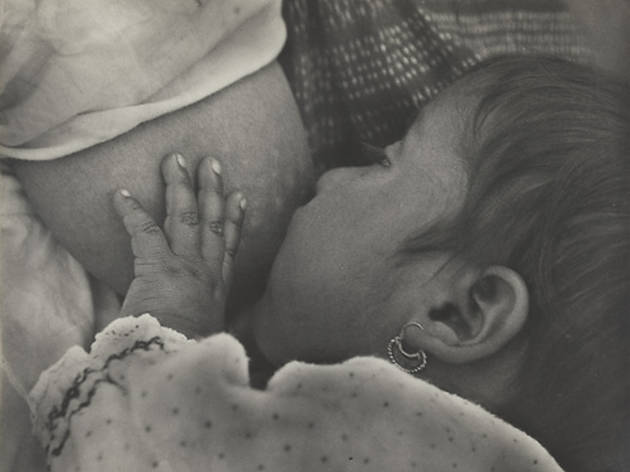 2/20
Photograph: Courtesy Museum of Modern Art
Tina Modotti (1896-1942)
Baby Nursing (c. 1926–27)
Born in Italy, Modotti was a married actress in Hollywood when she met famed photographer Edward Weston and began an affair with him. She would later become his assistant as well the subject of many of his photos, including numerous nude studies. She became a photographer in her own right, noted for her images of peasant life in Mexico, where she became a dedicated Communist and political activist. In 1930, after being deported from that country for her politics, she gave up photography and moved to the Soviet Union.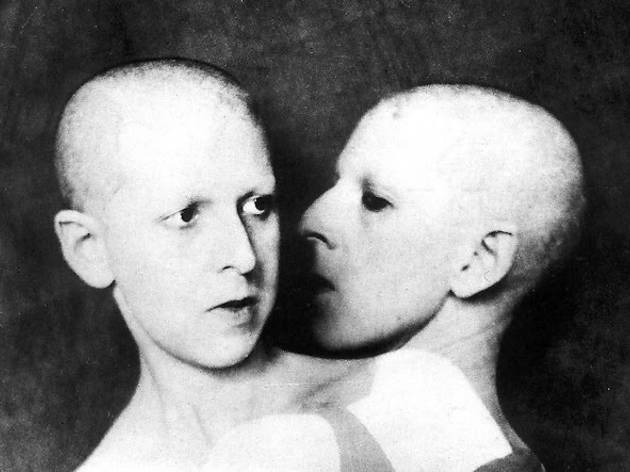 3/20
Photograph: © Estate of Claude Cahun
Claude Cahun (1894–1954)
Que Me Veux-Tu? (What Do You Want From Me?) (1928)
A writer as well as an artist, Cahun (née Lucy Renee Mathilde Schwob) was part of the Surrealist circle surrounding André Breton, an association which accounts for the dreamlike quality of her best-known works: A series of stagey photographic self-portraits in which the artists presents herself as an androgynous, almost extraterrestrial presence. Her photos foreshadowed the work of Cindy Sherman by a half-century.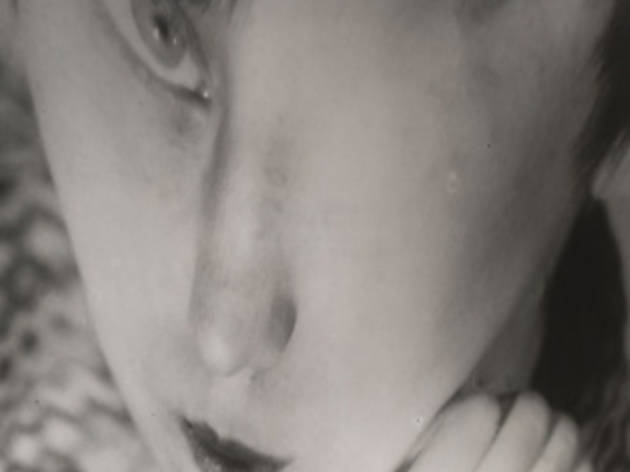 4/20
Photograph: Courtesy Museum of Modern Art
Berenice Abbott (1898-1991)
Portrait of the Artist as a Young Woman (1930; distortion c. 1950)
Though remembered primarily for her New York street photography from the 1930s, Abbott got her start as part of the Parisian avant-garde milieu that included Man Ray and Djuna Barnes.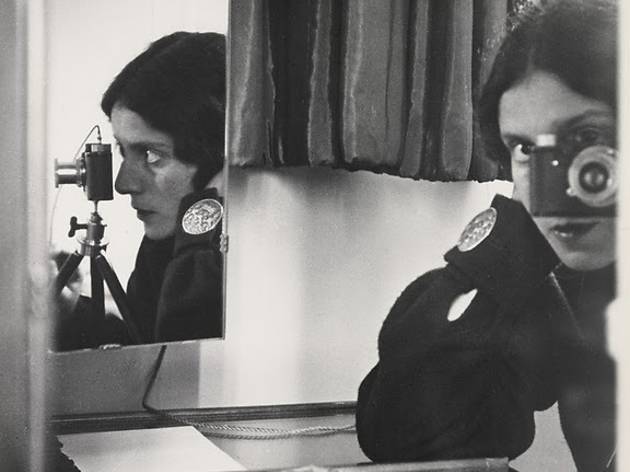 5/20
Photograph: Courtesy Museum of Modern Art
Ilse Bing (1899–1998)
Self-Portrait in Mirrors (1931)
Dubbed "the Queen of the Leica" due to her dexterity with the lightweight 35mm camera, Bing was a leading photographer of the interwar period, at ease with both portraiture and street studies, especially sharply angled views of buildings.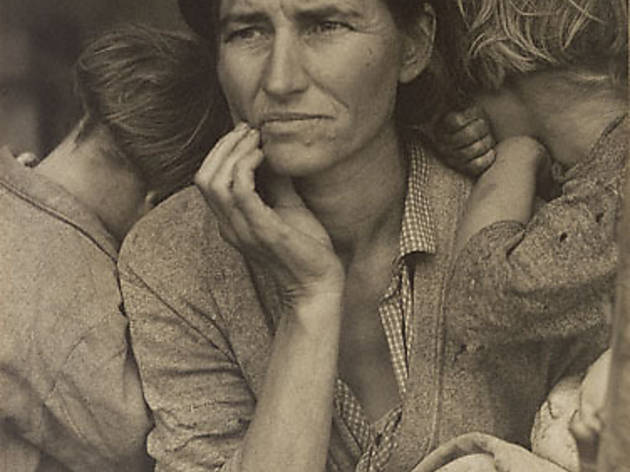 6/20
Photograph: Courtesy J. Paul Getty Museum
Dorothea Lange (1895–1965)
Human Erosion in California (Migrant Mother) (1936)
This photo, taken at a migrant-worker camp in California, is arguably the iconic image of the Great Depression. It's one of many similarly indelible photographs taken by Lange over the course of a career that included work for President Roosevelt's Farm Security Administration and for Life magazine.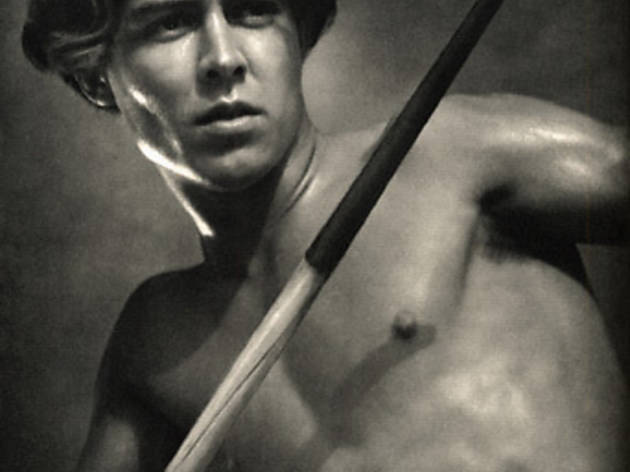 7/20
Photograph: © Leni Riefenstahl
Leni Riefenstahl (1902–2003)
Der Junge Athlet, Berlin (1936)
Sure, she was a favorite of Hitler, but for better or worse, Riefenstahl's achievements transcended the usual propagandistic dreck of fascist aesthetics—not only through films like Triumph of the Will and Olympia, but through a photography career that went on well after the Nazi Götterdämmerung. Her work influenced fashion photographers as well as fine-art practitioners like Robert Mapplethorpe.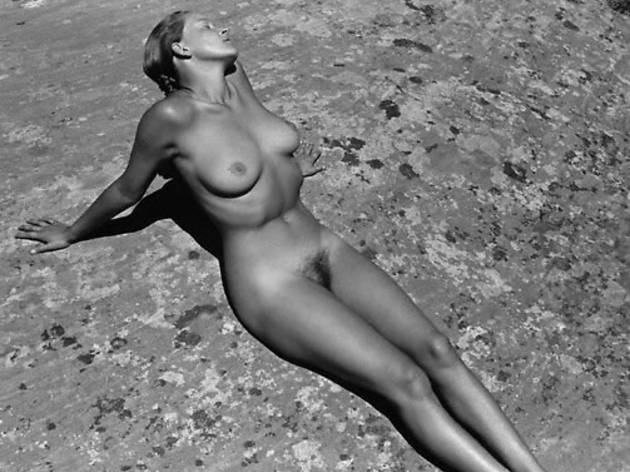 8/20
Photograph: © The Imogen Cunningham Trust
Imogen Cunningham (1883-1976)
Helena Mayer, Canyon de Chelly 3 (1939)
Cunningham was a pioneer of modern fine-art photography, known for softly sensual botanical studies, nudes and portraits, including shots of Cary Grant and other stars from Hollywood's Golden Age, which she took while working for Vanity Fair.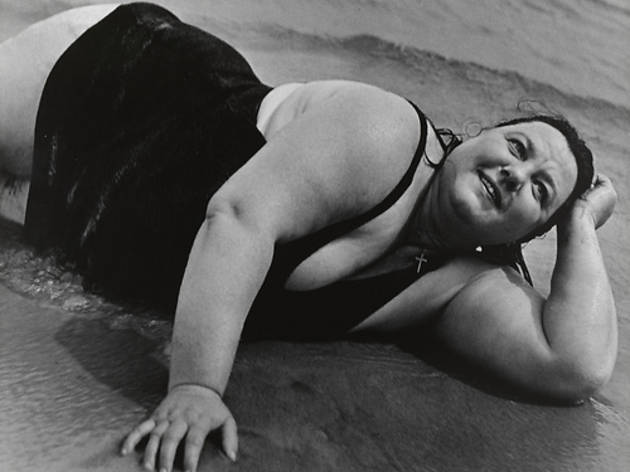 9/20
Photograph: Courtesy Museum of Modern Art
Lisette Model (1901–1983)
Coney Island (1941)
Lisette Model, who arrived in the U.S. from Europe in 1938, was drawn to the zesty margins of society, from the idle rich to the flat-out broke. She photographed her subjects on beaches, on stoops and in other public places.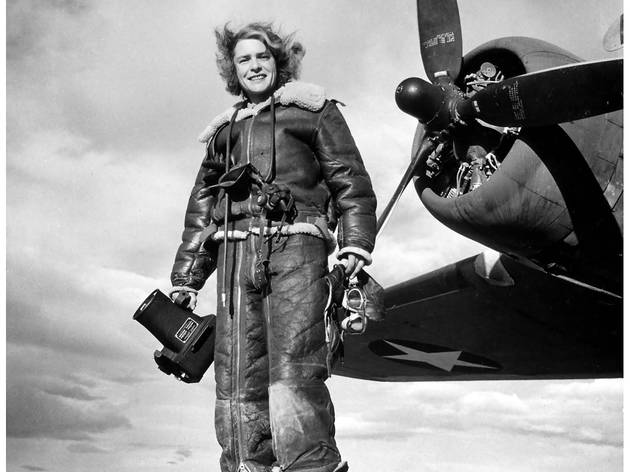 10/20
Photograph: Time Inc.; courtesy Monroe Gallery of Photography
Margaret Bourke-White (1904–1971)
Margaret Bourke-White In Her High Altitude Flight Suit (holding aerial camera, standing in front of B-17 "Flying Fortress" bomber) (1943)
The intrepid Bourke-White was an anomaly in the male-dominated arena of 20th-century photojournalism, but she became a giant in the field, producing some of the profession's most iconic images.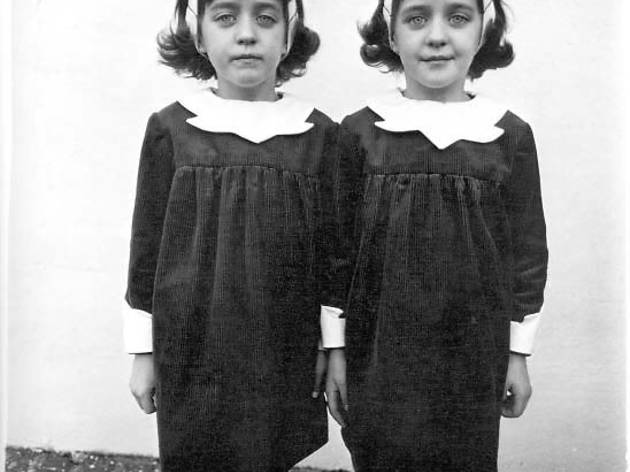 11/20
Photograph: © Estate of Diane Arbus
Diane Arbus (1923–1971)
Identical Twins, Roselle New Jersey (1967)
Few photographers have channeled our inner freak as directly as Diane Arbus, with her gallery of misfits. But while her subjects often seem grotesque at first glance, they're really not. They're not exactly conventional, either; but then, What is normal? is the question her photos always seem to ask.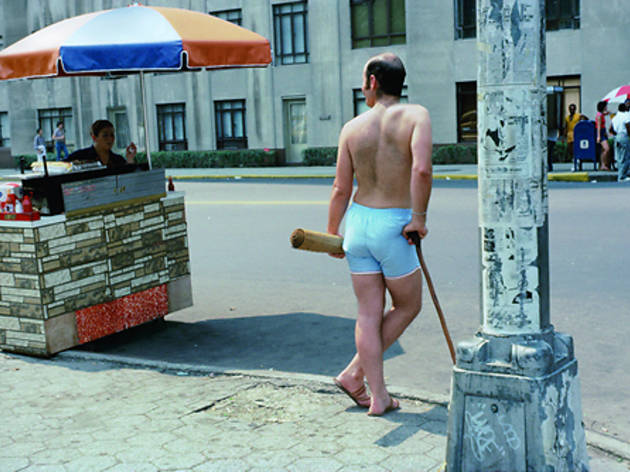 12/20
Photograph: © Helen Levitt
Helen Levitt (1913–2009)
New York, circa 1971–early 1990s
A Brooklyn-born high-school dropout and self-taught photographer, Levitt was included in MoMA's very first photography exhibition in 1939. She worked as a filmmaker, cinematographer and screenwriter, earning an Oscar nomination for Best Screenplay in 1948. But above all, she was a master of New York street photography.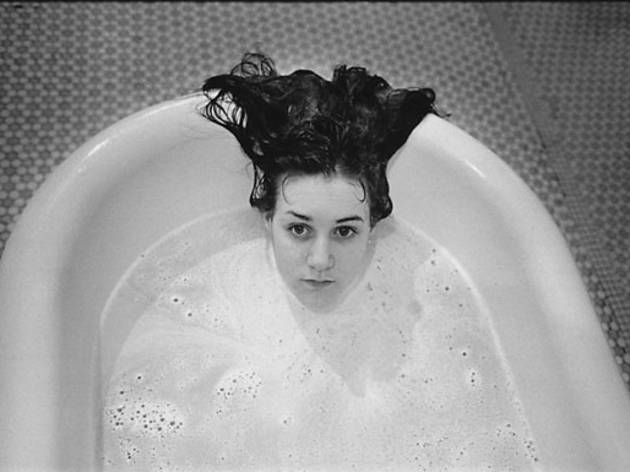 13/20
Photograph: © 1963-2010 Mary Ellen Mark
Mary Ellen Mark (born 1940)
Laurie in the Bathtub, Ward 81, Oregon State Hospital, Salem, Oregon, USA (1976)
One of the world's foremost documentarians, Mary Ellen Mark immerses herself in the lives of her subjects, at times devoting weeks on end to getting the perfect shot. Her captivating, intimate portraits have included a destitute family living out of a beat-up car, sedated patients in a psychiatric ward and Bombay prostitutes confined to cages.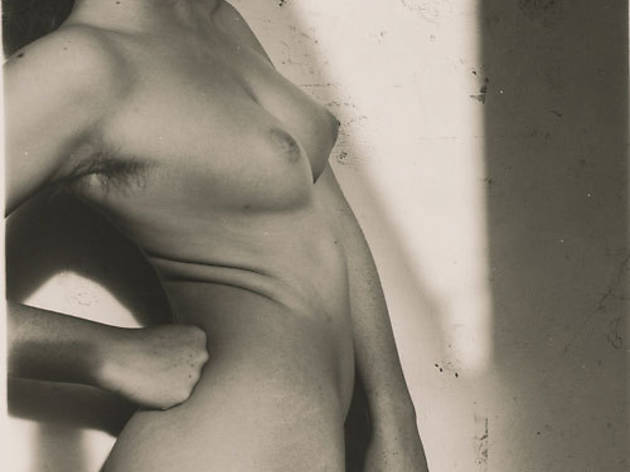 14/20
Photograph: © George and Betty Woodman
Francesca Woodman (1958-1981)
Untitled, Providence, Rhode Island (c. 1976)
Like Cindy Sherman, Francesca Woodman began to make art in the mid-1970s, using herself as the subject of photos with a conceptual edge. But there the comparisons end. While Sherman's work is all about archly staged artifice and pop culture's intrusion into daily life, Woodman created a spontaneous theater of self-drama that was as dreamlike as it was nakedly real.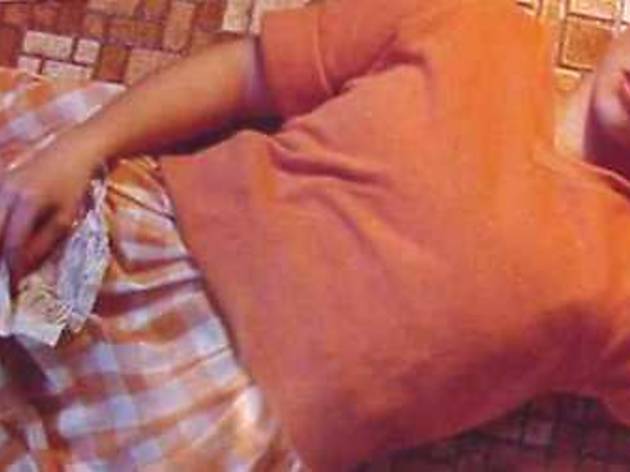 15/20
Photograph: © 2012 Cindy Sherman
Cindy Sherman (born 1954)
Untitled #96 (1981)
Famous for her "Untitled Film Stills," in which she portrays various waifs, bombshells, film-noir dames and other female denizens of the cinematic imagination, Cindy Sherman is one of the few women artists to have become a household name. She uses glamour and horror to send up and celebrate the feminine mystique, including her own, but her real subjects, arguably, have been our desires, delusions and fear of death.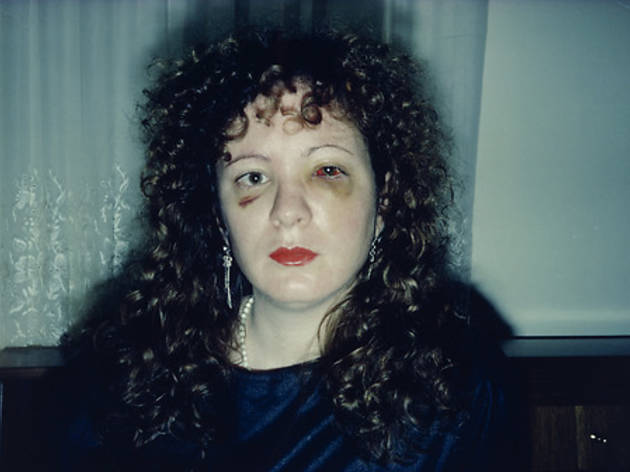 16/20
Photograph: © 2012 Nan Goldin
Nan Goldin (born 1953)
Nan One Month After Being Battered (1984)
No other images sum up boho life in 1980s New York better, perhaps, than Goldin's, largely because she erases the distance between subject and photographer. That's especially true of this self-portrait, which captures the injuries inflicted upon the artist by an abusive boyfriend.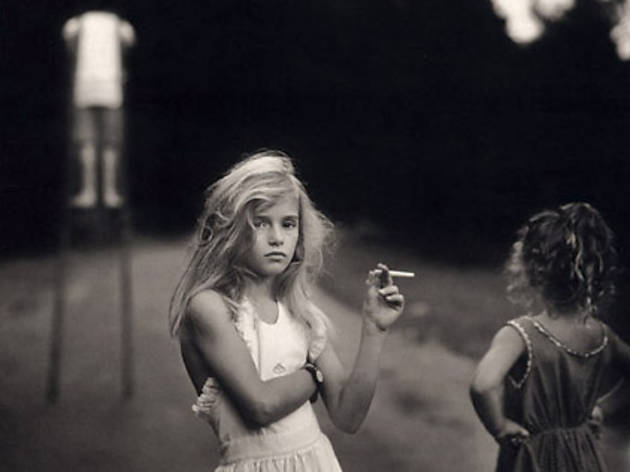 17/20
Photograph: © Sally Mann
Sally Mann (born 1951)
Candy Cigarette (1989)
Sally Mann first came to public attention in the early 1990s with large black-and-white photographs of her three young children, taken in and around her rural Virginia home. Partly constructed under Mann's direction, the images powerfully evoked the beauty and otherworldliness of both childhood and the Southern landscape, but also caused controversy due to the ambiguous nature of the nudity in some of the photographs.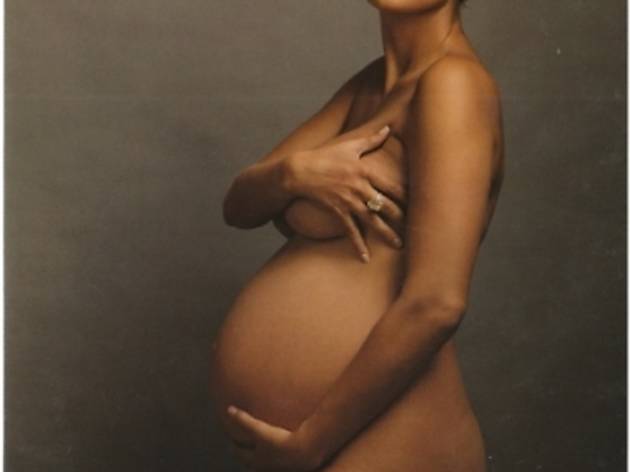 18/20
Photograph: © Annie Leibovitz
Annie Leibovitz (born 1949)
Demi Moore, Los Angeles (1991)
There are few contemporary photographers on par with Annie Leibovitz. Her celebrity portraits—images of rockers and movie stars that have graced the pages of countless glossy magazines—are so indelible that Leibovitz could probably flash this shot of a naked and pregnant Demi Moore in lieu of a driver's license.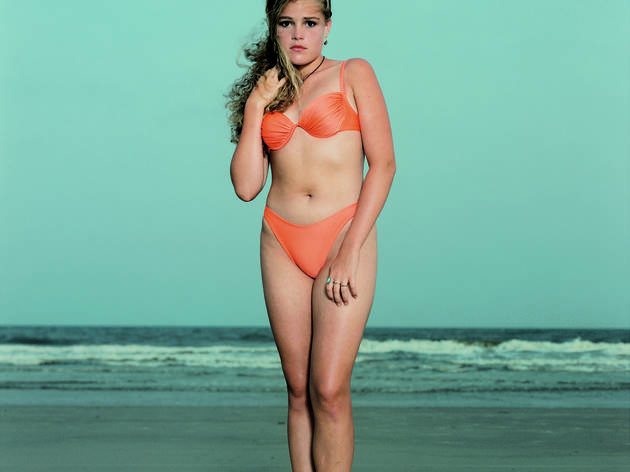 19/20
Photograph: Courtesy the artist and Marian G
Rineke Dijkstra (born 1959)
Hilton Head Island, S.C., USA, June 24 (1992)
Over the past 20-odd years, Dutch photographer Rineke Dijkstra has elevated adolescence to a status approaching the heroic, even the mythic. In a string of luminous color prints and highly watchable videos, she has repeatedly focused on teens, detailing their unsettling transitional beauty.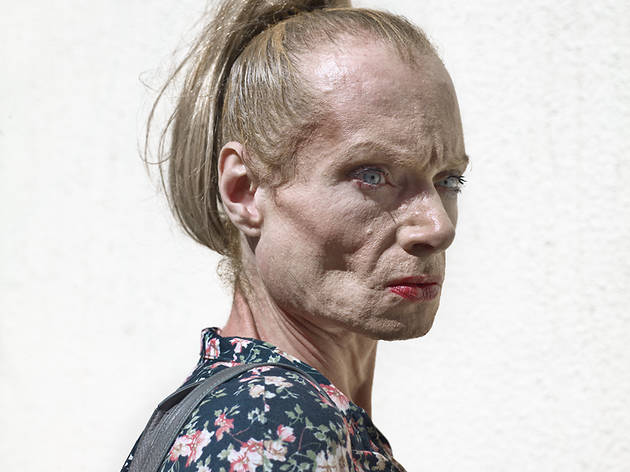 20/20
Photograph: Courtesy Fraenkel Gallery
Katy Grannan (born 1969)
Anonymous, San Francisco 2009 (2010)
Like Diane Arbus, Grannan often gravitates towards outré subjects—albinos, street people—for her portraits. However, she is less interested in exploring society's margins than in she is capturing the ways in which everyone, no matter what walk of life, comports him or herself for the camera. For Grannan, the artifice of the pose is the defining element in our relationship with photography.