Album review: Matthias Goerne
A gifted recitalist nears the end of a rewarding CD series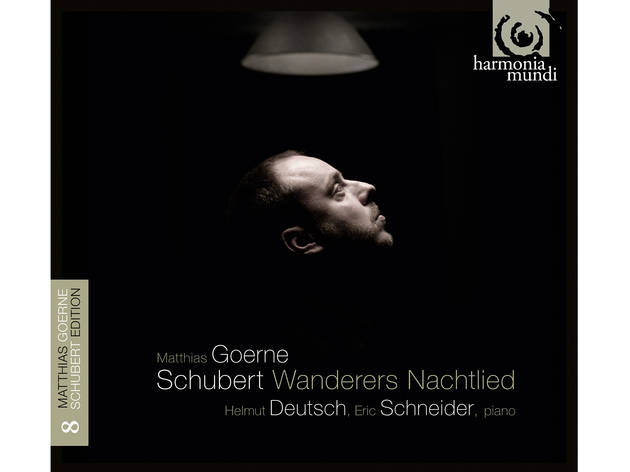 Although he starred in Berg's Wozzeck at Carnegie Hall and the Metropolitan Opera during recent weeks, Matthias Goerne has principally performed for New Yorkers in recital—perhaps his natural artistic home. Now in his midforties, endowed with a beautiful, veiled voice, and given to intense textual and emotional projection, the quirky German baritone is one of the few great lieder exponents around.
His latest disc on Harmonia Mundi is the eighth and penultimate installment in the label's Matthias Goerne Schubert Edition. Each volume has been a well-pondered collection of Franz Schubert's brilliant songs, performed with various pianistic collaborators. The weakest entries were accompanied stiffly by Christoph Eschenbach, but the new set, like volume two, offers a pair of fine CDs: one with Helmut Deutsch at the piano, the other with Eric Schneider.
With Deutsch, Goerne essays 15 songs recorded in June 2011; with Schneider, 21 from February 2012, including the haunting titular Goethe setting. The baritone takes time and care in the editing process, and his close-miked breathing evidently bothers him less than it does me. But the singing and its accompaniment are very beautiful, full of smooth legato—Goerne elucidates words without letting them stamp out flow.