The ten most annoying Disney songs
Can't get them out of your head? This list won't help. Here's our selection of the Disney songs that seem designed to make you chew your cheeks in desperation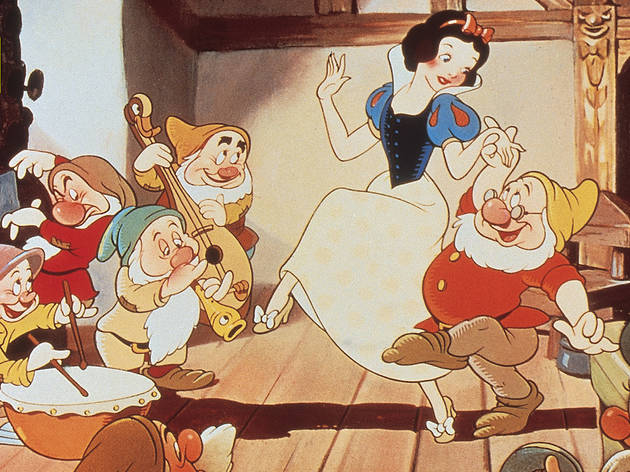 1/10
Snow White and the Seven Dwarfs (1937)

The singer: Pampered princess turned forest fugitive Snow White (Adriana Caselotti)

The song: After a rough night sleeping in a woodland glade, a surprisingly perky Snow White stumbles across a seemingly abandoned cottage. Outraged by the mess within, our clean-freak heroine enlists the help of numerous cutesy critters to spruce the place up, all the while singing a jolly, falsetto-pitched ditty about the pleasures of gainful employment (something this erstwhile aristocrat presumably knows nothing about). Amazingly, none of her furry companions crap on the kitchen floor.

Why it's annoying: It's a recognized fact that any song featuring whistling is unbearable, with the exception of "(Sittin' On) The Dock of the Bay." Add a crude up-by-the-bootstraps message about perking up and putting your back into it—not to mention a deeply unsubtle "woman's place is in the home" subtext—and the result is basically a conservative manifesto with added squirrels.

Worst line: "Don't let it bother you, forget your troubles, try to be just like a cheerful chickadee!"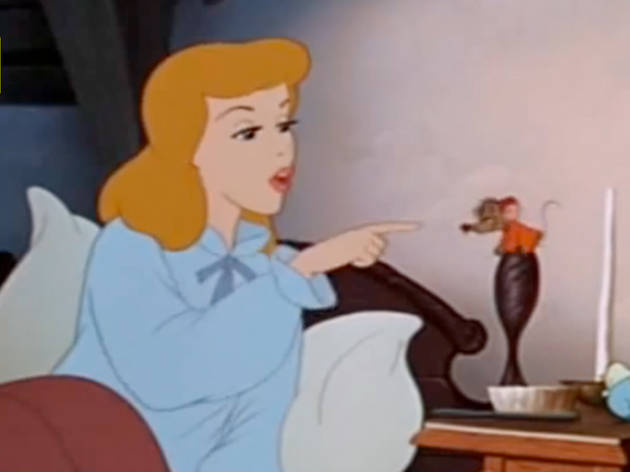 2/10
Cinderella (1950)

The singer: Economically stifled Cinderella (Ilene Woods)

The song: Narratively speaking, "A Dream Is a Wish Your Heart Makes" is basically a retread of "Whistle While You Work," as Cinders enlists a flock of dewy-eyed cutesy-poo tweetie birds to help her dress and make the bed, before trolling off to serve her tyrannical ugly sisters. Of course, she knows that someday her prince will come…

Why it's annoying: It's completely meaningless, for starters—bland self-help pabulum before the term was invented. Disney may have produced many extraordinary films, but its historic commitment to instilling the world's children with conformist dogma should not be underestimated. Also, the tune is forgettable and soul-crushingly trite.

Worst line: "Have faith in your dreams and someday your rainbow will come smiling through."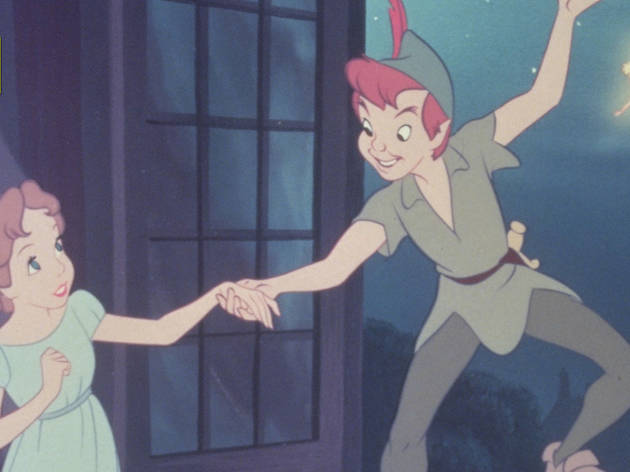 3/10
Peter Pan (1953)

The singers: Meek squaw Tiger Lily (Corinne Orr) and her tribe of clichéd "Red Indians"

The song: After Peter rescues Tiger from the evil Captain Hook, her people celebrate with a party around the bonfire in which they reveal that the reason Native Americans have rosy skin is that they're always blushing at cute girls. Ooooookay.

Why it's annoying: Disney's problem with race is well established (we considered "Zip-a-Dee-Doo-Dah" from the still-banned Song of the South for this list, but decided it went beyond merely annoying). Of course it's an issue of culture and history, but it's hard not to cringe as these hook-nosed, pelt-clad primitives leap into their hokey war dance.

Worst line: "When the first brave married squaw, he gave out with a big ugh when he saw his mother-in-law."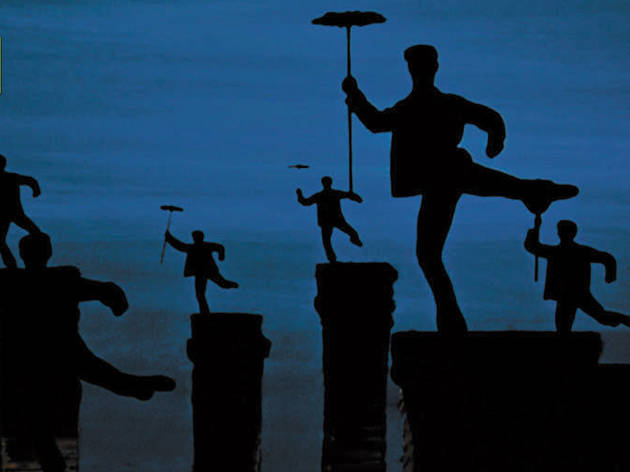 4/10
Mary Poppins (1964)

The singers: Oh-so-convincing cockney chappie Bert (Dick Van Dyke) and his band of plucky, sooty-faced chimney sweeps

The song: Having finally persuaded her banker boss to give her a day off, long-suffering nanny Mary (Julie Andrews) returns to her upscale London pad and is immediately roped into an epic, roof-hopping song 'n' dance routine with Van Dyke and his gang of ruffians, plus a cheery band of passing suffragettes. Sorry, Mary—there's no rest for the tooth-rottingly sweet.

Why it's annoying: Van Dyke's terrible British accent, for one thing. Then there's the endless, tedious repetition—by our count, the song's title crops up no less than 41 times. Finally, there's the reduction of a brave political movement into a laughable sideshow.

Worst line: When tricky Dick sings "Votes for women! Step in time!" it feels like the death of feminism.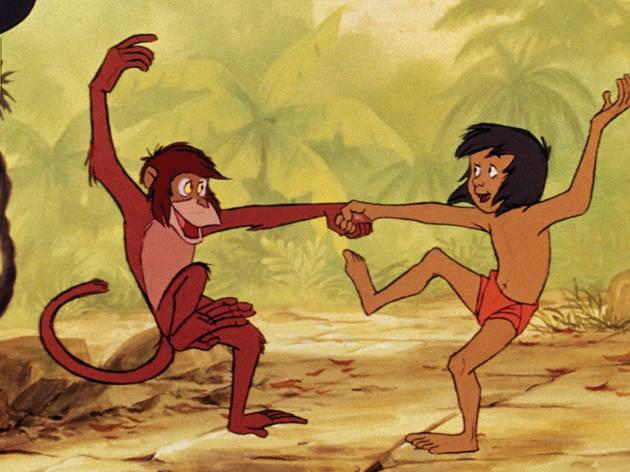 5/10
The Jungle Book (1967)

The singer: Potbellied orangutan overlord King Louie (Louis Prima)

The song: Having instructed his monkey army to kidnap wayward man-cub Mowgli, upwardly mobile simian Louie expresses his wish to ape (sorry) the human race by starting his own fire. Luckily, this scat-singing pyromaniac's plans are dashed by a bear in a bra—not something you see every day.

Why it's annoying: Okay, we know this one's going to be controversial. The Jungle Book is a beloved family favorite, and its soundtrack may the best in Disney history ("Trust in Me" is maybe the studio's finest musical moment). "I Wanna Be Like You" isn't, in itself, all that annoying—it's no classic, and all the scat does begin to grate, but thanks to jazz legend Prima it's a cut above. The problem arises when anyone else attempts to pull it off: your drunk aunt, a kids' choir, Robbie Williams. Take it out of its original context, and the song is fingernail-pullingly horrible. And let's not get into the arguable racial subtext.

Worst line: All of Baloo's jazz singing is pretty cringeworthy. Does a bear scat in the woods?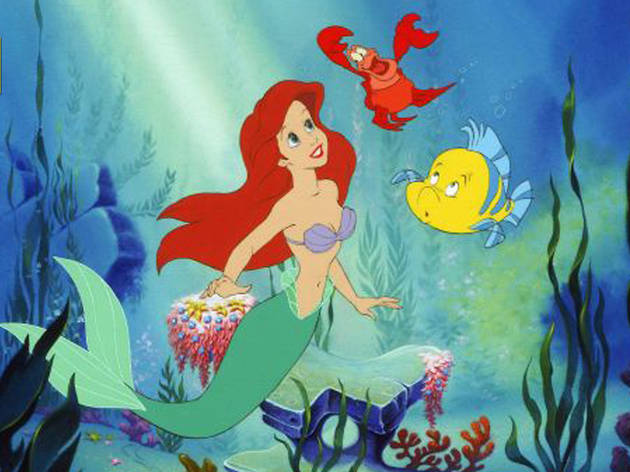 6/10
The Little Mermaid (1989)

The singer: Possibly Jamaican, possibly Welsh crab Sebastian (Samuel E. Wright)

The song: Unsatisfied with her aquatic existence, titular fish-girl Ariel (Jodi Benson) dreams of heading up to the surface, shaking off the shackles of privilege and shacking up with an all-human male. So her crabby pal Sebastian attempts—with precious little success—to convince her that maritime means "party time," all the time.

Why it's annoying: South Carolina native Wright is clearly trying his damnedest to pull off that Kingston accent, but ends up somewhere between a very stoned Bob Marley and a very drunk Anthony Hopkins. Tack on the tinniest synthesized drums in history and a queasy cod-calypso backing track, and the result is about as tropical as fake dreadlocks.

Worst line: "We what de land folks loves to cook, undah de sea we off de hook."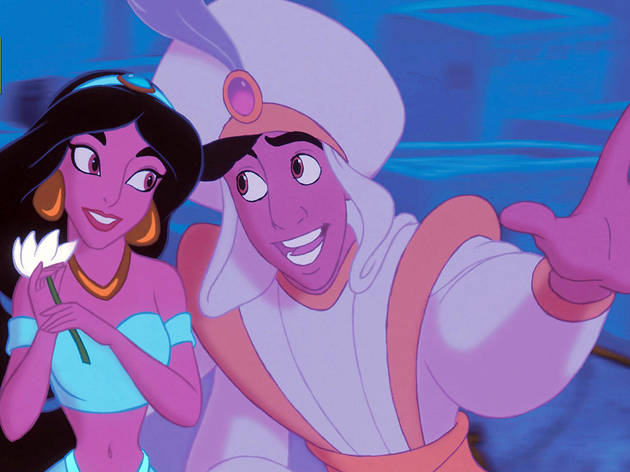 7/10
Aladdin (1992)

The singers: Lovestruck, surprisingly Caucasian-looking Arabian adventurers Aladdin (Scott Weinger) and Princess Jasmine (Linda Larkin)

The song: Magically disguised as a wealthy princeling, light-fingered street punk Aladdin whisks the lonely princess off for a ride around the world on his magic carpet. Of course they're unable to keep their emotions inside, and the stage is set for the drippiest, gooiest romantic ballad on this list.

Why it's annoying: Ever wondered what'd happen if you trapped Mariah Carey's fingers in a door? Wonder no more: "A Whole New World" is the point at which Disney's songwriters stopped even trying to pen a decent tune and decided to go for the kind of thoroughly unremarkable sub–Andrew Lloyd Webber slush that'd sell millions to tone-deaf tweeners. A few years later, U.S. forces invaded Baghdad. No wonder the citizens fought back.

Worst line: "Unbelievable sights, indescribable feelings. Soaring, tumbling, freewheeling through an endless diamond sky." Try not to vomit.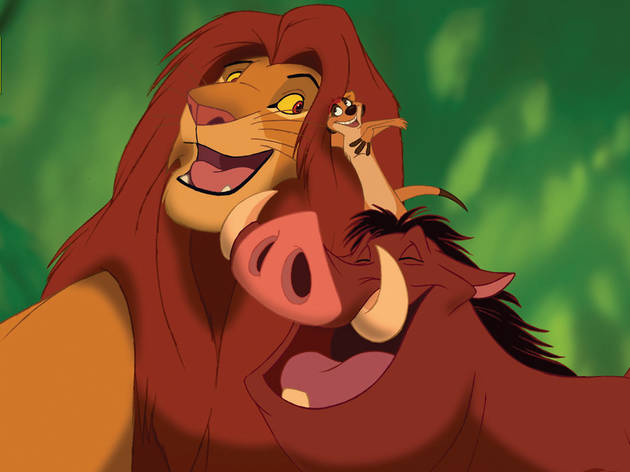 8/10
The Lion King (1994)

The singers: Precocious meerkat Timon (Nathan Lane) and flatulent warthog Pumbaa (Ernie Sabella)

The song: Having taken orphaned lion cub Simba (Jonathan Taylor Thomas) under their collective, lice-infested wing, savannah pals Timon and Pumbaa proceed to teach him an important life lesson (in the form of a song, inevitably): Don't fret about the past, just take it easy. Hakuna matata apparently means "no worries," which sounds more like an Australian beer slogan than a common Swahili saying.

Why it's annoying: There are those who love Elton John and Tim Rice's The Lion King soundtrack, from the soaring tribal chants of "Circle of Life" to the gushing balladry of "Can You Feel the Love Tonight?" Then there are those who actually like music. "Hakuna Matata" is the patronizing, unfunny low point in a catalog of tuneless, soulless quasi-African crud. A shame, because the film itself is pretty good.

Worst line: "Hakuna matata! Hakuna matata! Hakuna matata! Hakuna matata! Hakuna matata! Hakuna matata! Hakuna matata!"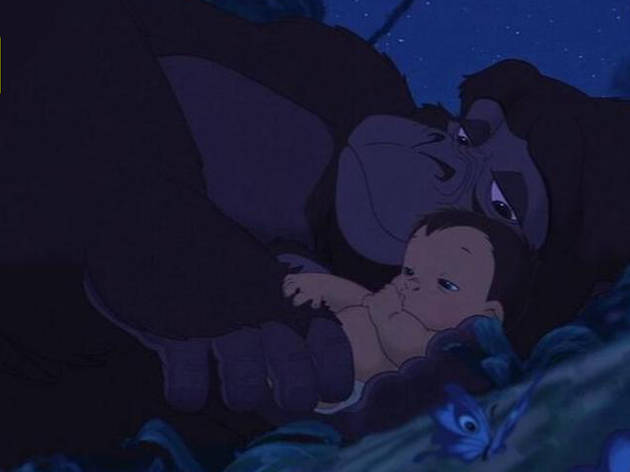 9/10
Tarzan (1999)

The singer: At first, it's gorilla-queen Kala (Glenn Close), but it ain't long before a certain shriveled percussion legend makes his presence felt. Enter, Phil Collins!

The song: Having persuaded self-important tribal leader Kerchak (Lance Henriksen) that she'll make a satisfactory mom, Kala settles into the task of raising orphaned man-cub Tarzan. A placid type, she doesn't seem to bat an eyelid when her gentle lullaby is crudely hijacked by a balding prog-rock drummer with a voice like an elderly raven with throat polyps.

Why it's annoying: You can picture the board meeting at Disney: "Hey guys, that Lion King soundtrack made us all millionaires, but we can't play the Elton card twice. Find me another follically challenged homunculus!" And so it was that Phil Collins ended up writing this, the undisputed nadir of the entire Disney canon, which is saying something. It's less a song, more a precision-tooled purse-squeezing sugar missile aimed right at the hearts of no-taste moms the world over.

Worst line: "I know we're different but deep inside us, we're not that different at all." Come again?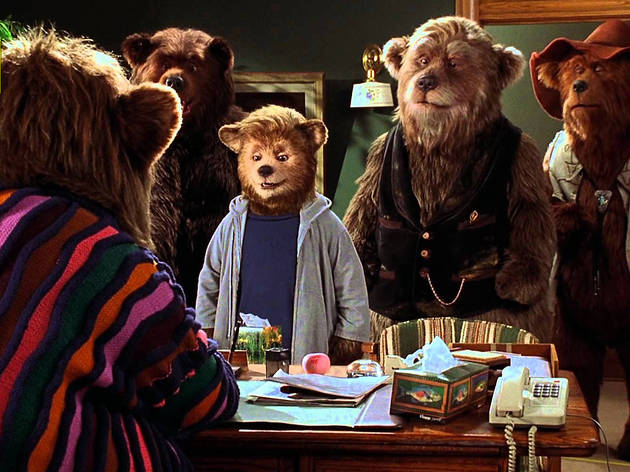 10/10
The Country Bears (2002)

The singers: Some giant, crudely animatronic bears. You had to ask?

The songs: God, it's just too depressing to even go into. There are these bears, and they sing music that an executive at Disney has decided is country, but actually sounds like the midpoint between the Eagles and Justin Bieber. All the songs sound roughly the same, and many of them have important messages about playing it cool and rocking out. Oh, and it's based on a theme-park attraction. And Haley Joel Osment sings.

Why it's annoying: See above, then add the fact that, for some terrifying reason, Christopher Walken is in it. And Elton John. And, inexplicably, Willie Nelson. Country is dead.

Worst line: "You, you got to believe, to bring out the kid in you."
Disney has been producing cartoons and live-action features for almost a century, and pretty much all of them at some point involve a sticky ballad, a cheeky comedy sing-along or a rousing "You can do it!" chorus. Some of these songs—"Heigh Ho" from Snow White and the Seven Dwarfs, "Trust in Me" from The Jungle Book, anything by Randy Newman—are justifiably beloved. Others…let's just say that if you ever needed something to make your neighbors move out, we've got the ammunition right here.

RECOMMENDED: Explore the 100 best animated movies ever made
Discover more from the world of animation...
We've polled over 100 experts in the field of animation—from directors like Fantastic Mr. Fox's Wes Anderson, Ice Age and Rio's Carlos Saldanha, and Wallace & Gromit's Nick Park, to critics and hardcore fans alike—to come up with the 100 best animated movies ever made.
Read more
See the 100 best animated movies