The 100 best animated movies
World-famous animators pick the best animated movies ever, including Disney and Pixar movies, cult movies, kids' movies, stop-motion, anime and more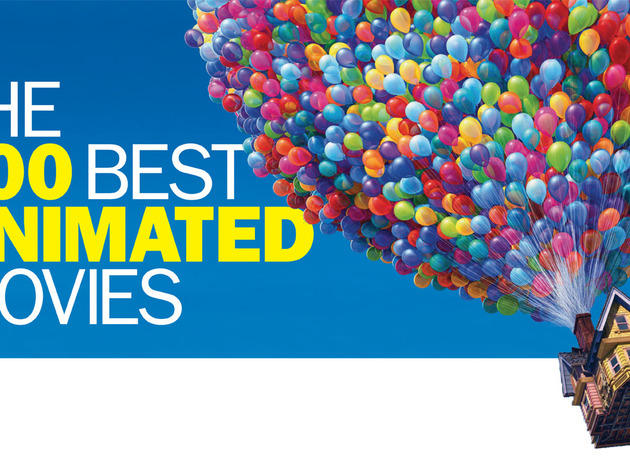 Chances are the first movie you ever saw was animation. Exuberant, colourful and full of wonder, animation is the stuff of childhood. It introduces us to the magic of cinema, and there's no doubt that, as we researched the 100 best animated movies of all time, the nostalgia factor was overwhelming.
Then again, as we polled over 100 experts in the field – from directors like 'Fantastic Mr Fox's Wes Anderson, 'Ice Age' and 'Rio's Carlos Saldanha, 'Wallace & Gromit's Nick Park, to critics and hardcore fans alike – it became clear that animation doesn't just mean kids' and family movies. Worldwide innovators have adapted the form to include action, politics, race and sex. Animation has grown up, sometimes uneasily, right before our eyes.
We know you'll find something to love in our authoritative ranking of the best animated movies ever made. The timeless Disney classics. The best Pixar films. Brilliantly sophisticated modern works from Japan's cottage industry – anime – and especially from its Studio Ghibli. Films that make you weep, laugh, sing along and wish upon stars.
Take some time to check out our contributors' personal lists, each one an invitation to further explore avenues of stop-motion, computer-generated imagery or good old pen-and-ink fantasy.
Let us know what you think, in the comments below or on Facebook or Twitter. Did we get it wrong or leave out an essential title? One thing is certain: Animation is an endless well of fun. We're sure it goes deeper.
Written by Geoff Andrew, Dave Calhoun, Cath Clarke, Tom Huddleston, Guy Lodge, Trevor Johnston, Joshua Rothkopf and Keith Uhlich.
Explore the 100 best animated movies