10 reasons why Goodfellas is the most important movie of the last 25 years
Freshly restored and just as entertaining as it was when it debuted in 1990, Martin Scorsese's most electrifying film is also his most influential
It didn't win a Best Picture Oscar (damn you, Dances with Wolves) nor did it become a blockbuster, yet there's no denying that Goodfellas has become a modern classic. Celebrating its 25th anniversary, Martin Scorsese's gangster epic returns to Film Forum in a sizzlingly colorful new restoration. For all its status as a masterpiece, the movie may, in fact, be underrated: It's snuck up over the years and now feels like Scorsese's best (in a deep career that also includes Raging Bull and Taxi Driver), as well as his most culture-changing effort. Here's why.
Goodfellas opens Fri 19 at Film Forum.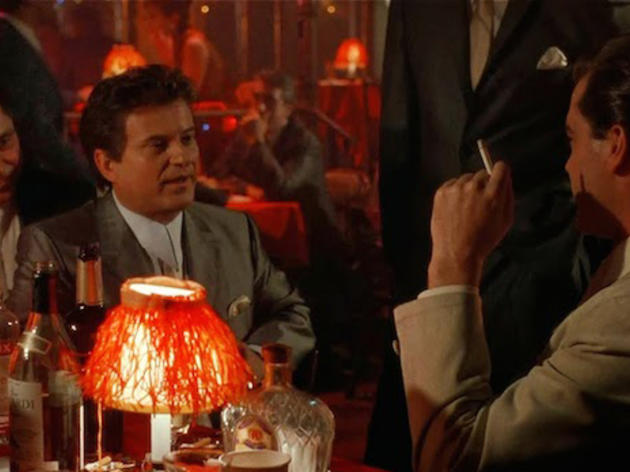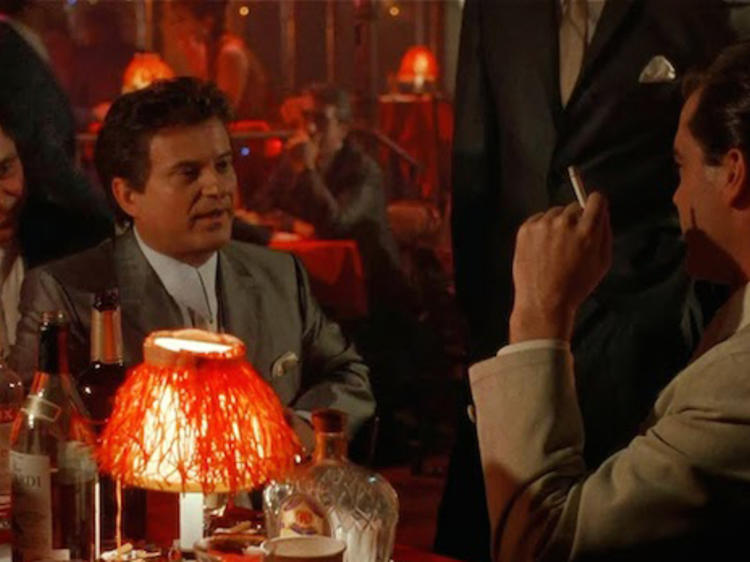 1. Funny how? Like I'm a clown? I amuse you?
Goodfellas is, of course, a mob movie—a rise-and-fall picture, a satire of the American dream, a love story, you name it. But above all, it's a comedy, filled with quotable jokes and riotous reaction shots. That's actually its most beloved aspect and why it's even nudged even the more solemnly classical The Godfather out of the top spot for many gangster-movie fanatics: Goodfellas rides on a mountain of laughs.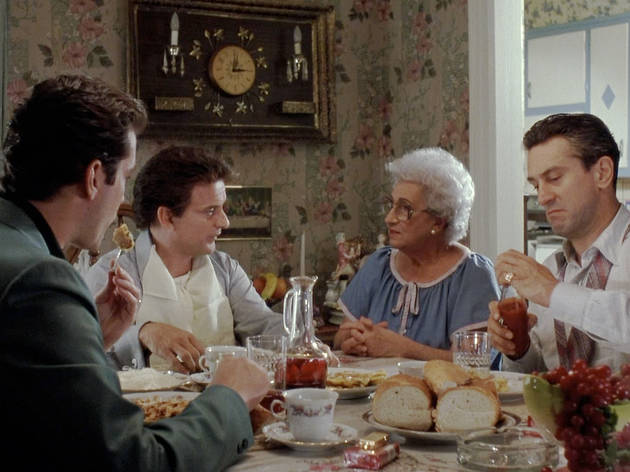 2. Goodfellas opened the door to chatty criminals.
Developed by an improvising cast of actors (more like old friends) and retroactively shaped by co-screenwriters Nicholas Pileggi and Scorsese, the movie places an unusual emphasis on verbiage: beautiful arias of profanity, neurotic scheming, paranoid delusions. It's impossible to imagine a gab-happy filmmaker like Quentin Tarantino rising without Goodfellas: Reservoir Dogs (1992) and Pulp Fiction (1994) are both indebted to Scorsese's drawn-out exchanges and digressions.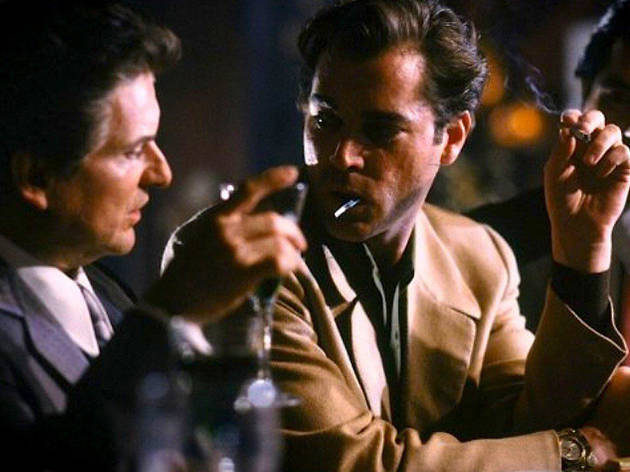 3. The golden age of TV starts right here.
Mad Men, Breaking Bad, The Wire, The Shield—all of our ambitious TV sagas, criminal or otherwise, owe a debt of creativity to HBO's landmark The Sopranos, a show that simply wouldn't have happened without Scorsese's 1990 masterpiece. Creator David Chase has called Goodfellas his "Koran." Not only did he poach two of the film's signature actors for key roles (Lorraine Bracco, Michael Imperioli), Chase expanded richly on Scorsese's comic banality and internal rot.
4. Goodfellas saved Martin Scorsese from himself.
Scorsese had his classics beforehand ("You talkin' to me?"), but by the end of the '80s, he was flailing between misunderstood passion projects (The Last Temptation of Christ) and studio fare that was beneath him (The Color of Money). The massively popular Goodfellas was a shot in the arm commercially, finally earning Scorsese his "greatest living American director" sobriquet in the public eye. It also clarified his gifts for performance, Italian American details and formal style. Scorsese himself would copy Goodfellas's punchy arc for movies like Casino and The Wolf of Wall Street.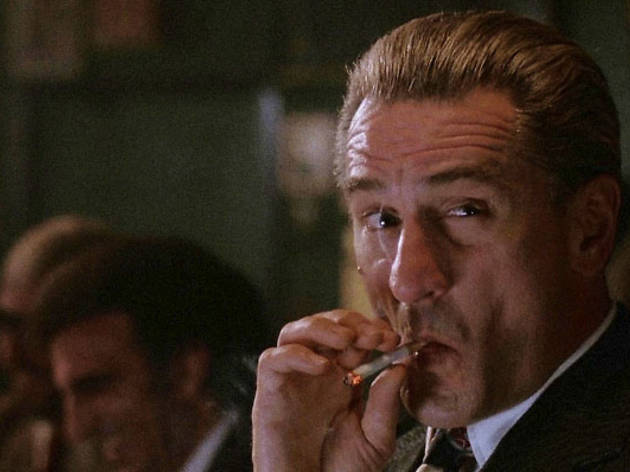 5. This is a movie you sing to.
It's sometimes called the "needle drop"—when a director cues up a piece of pre-existing music and lets a pop song do the dramatic work. Scorsese is widely considered the master of this, and Goodfellas was his Sistine Chapel: Crammed with euphoric '50s doo-wop, aching '60s Motown and the sounds of the '70s crashing violently to a close, the film set the standard for using songs creatively. Goodfellas's twin peaks of musical invention both feature the riffage of Eric Clapton: Robert De Niro cuts loose with a devilish scowl to Cream's "Sunshine of Your Love," while a classic revenge montage is scored to the coda of "Layla."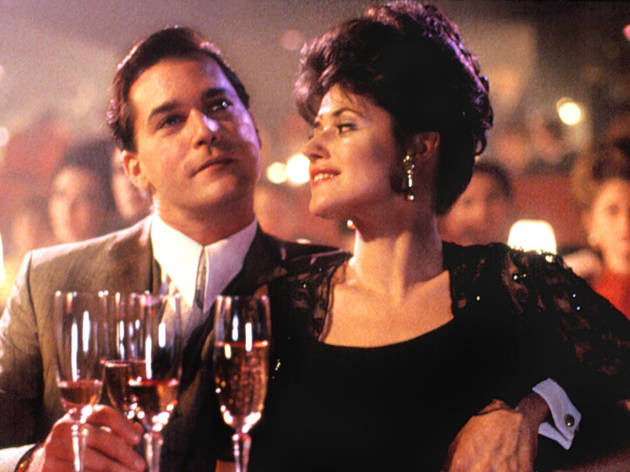 6. Scorsese made the dazzling long take a topic of conversation.
Yes, there were lengthy, choreographed one-shots in the past, most notably Orson Welles's swirling intro to 1958's Touch of Evil. But Goodfellas's snaking three-minute entry into the Copacabana's back entrance carried the concept to delirious heights (and still made sense as a reflection of the sexy momentum of power). The shot is still the most logistically challenging of Scorsese's career; they pulled it off in eight takes and then broke for lunch. The director would see his Steadicam creation paid homage to as quickly as 1996's Swingers.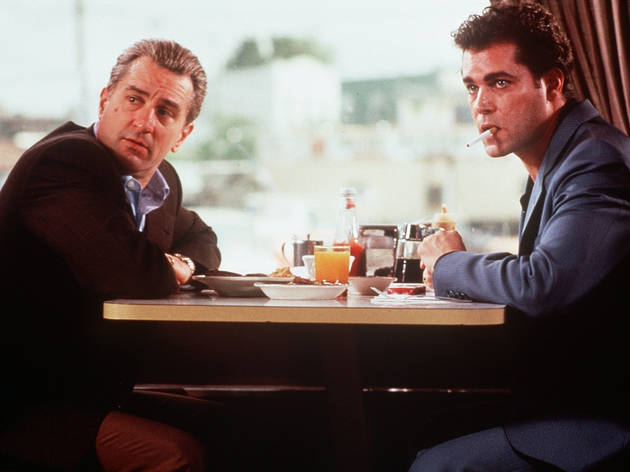 7. Goodfellas made it okay to love narration again.
To hear Henry Hill (Ray Liotta) tell his story—"As far back as I can remember, I always wanted to be a gangster"—is to be swept along by an actor's brilliant vocal enthusiasm. Not since Martin Sheen growled his way through Apocalypse Now had a performer so thoroughly added to a movie's success via narration. Scorsese doubles down on the complexity by interrupting Henry's flow with the thoughts of Karen (Lorraine Bracco)—"I couldn't stand him…"—turning Goodfellas into a kind of he-said-she-said. The switcheroo always gets a huge cheer from audiences: We don't have to imagine what Goodfellas would be like from a female perspective, because it already is from one.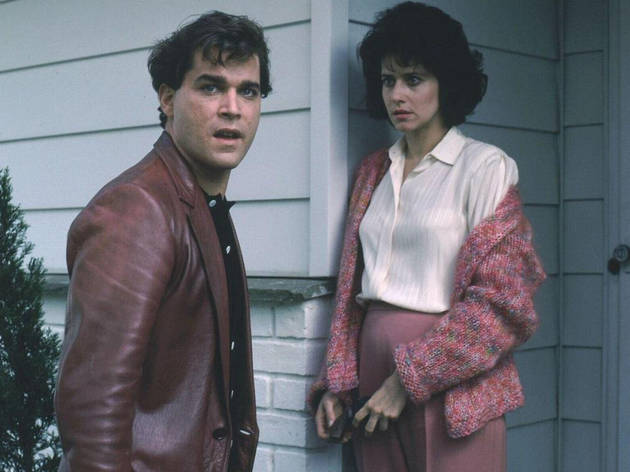 8. There's no Boogie Nights without Goodfellas.
Paul Thomas Anderson (The Master, Inherent Vice) has developed into one of the most singular, uncompromising filmmakers in the world, but it's important to note how thoroughly indebted his 1997 breakthrough was to Goodfellas. Almost like a checklist, Anderson crafted two of his own long-take sequences, charted an exciting rise and fall, and loaded his movie with pop songs. The whole thing felt like Scorsese done with a reverent, coked-up glee. To some eyes, Boogie Nights remains Anderson's most enjoyable movie—simply put, his career wouldn't have happened without Goodfellas.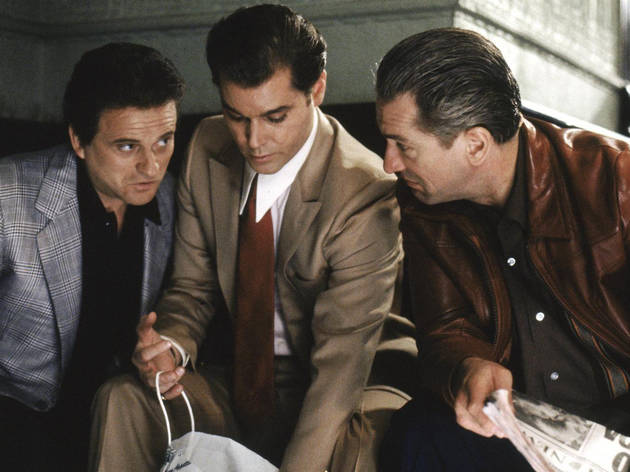 9. Goodfellas sparked a real debate among Italian Americans.
As thrilled as audiences were (including the real-life Henry Hill, who often screened the movie for friends), Scorsese and co-screenwriter Pileggi found themselves targeted by Italian Americans upset over the movie's portrayal of their culture. At 2015's closing-night anniversary screening of Goodfellas at the Tribeca Film Festival, Scorsese revealed that he and Pileggi were declared personae non gratae at one of their favorite restaurants due to the film. The controversy is important: Scorsese was still touching a nerve. He'd lost none of his edge.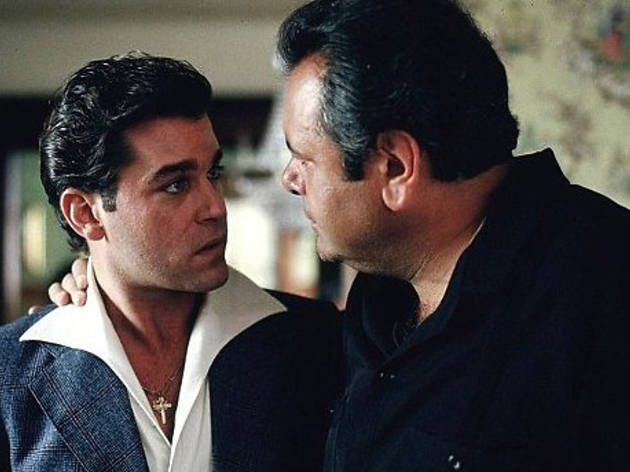 10. Just try turning it off.
Goodfellas has become one of those rare movies you simply can't change the channel from—it's that consistently excellent from scene to scene. That's how passionate people are over it. Fans quote lines back at the screen. It's a new Rocky Horror Picture Show. Nothing is spoiled by previous viewings. So go get the papers (get the papers) and see it again.