11 things you didn't know about the original Poltergeist movie
You thought the film was scary enough onscreen, but behind the scenes of the 1982 horror classic lies a story equally as bizarre
Released in June 1982 to wide critical acclaim and robust box office (it ended the year in the domestic top ten), the original Poltergeist movie has since gone on to claim a place as an '80s cultural touchstone. Little Carol Anne's memorable "They're here…" entered the zeitgeist as a catchphrase, and impressionable audiences still can't look under their beds for evil clowns 33 years later. Like all successes, the movie has many fathers, some real, some uncredited but felt. With a Poltergeist remake hitting theaters, we've collected some of the more infamous stories from the original production—fascinating as a window into early blockbustering, ego and authorship. Note: This isn't about the "Poltergeist curse," a sad series of offset tragedies, but rather, the very real difficulties of high-pressure Hollywood moviemaking.

Poltergeist opens Fri 22.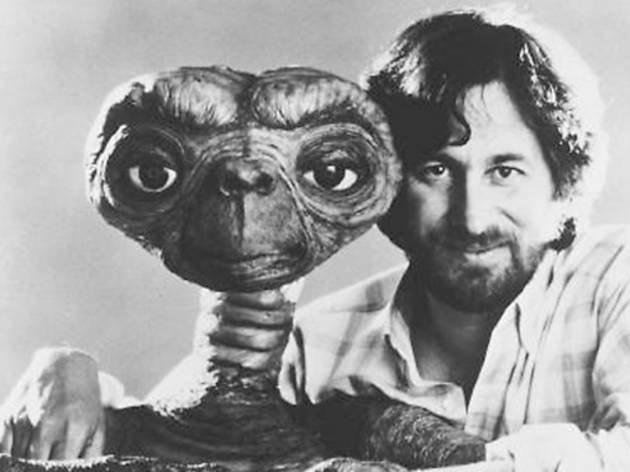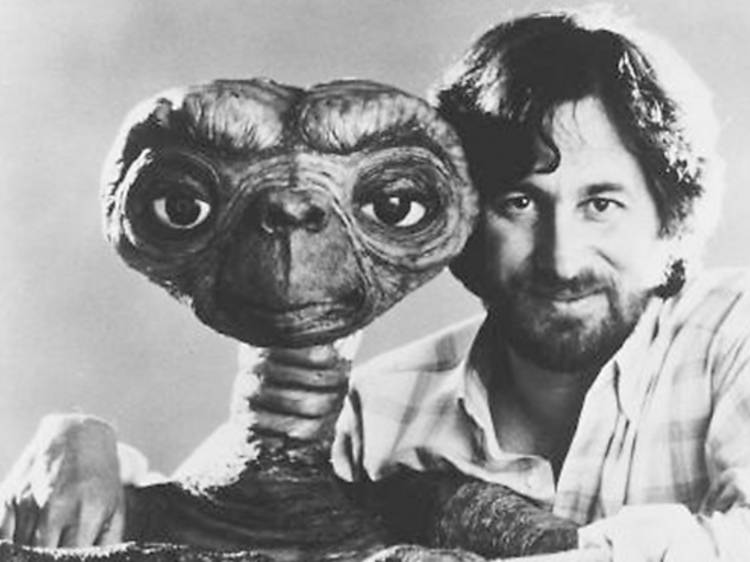 1. Steven Spielberg really wanted to direct Poltergeist, but was contractually forbidden
Few Hollywood directors were riding as high as Spielberg by the late '70s. The director's original story, "Night Skies," about a farm family terrorized by aliens, was to be his follow-up to Close Encounters of the Third Kind. But as that idea developed along several strands (and an unshot screenplay penned by John Sayles), it eventually became the more benign E.T. the Extraterrestrial—as well as an 11-page treatment called "Night Time," with creative input from The Texas Chain Saw Massacre's Tobe Hooper. Spielberg's E.T. contract with Universal forbade him from directing another film in tandem. He couldn't wait.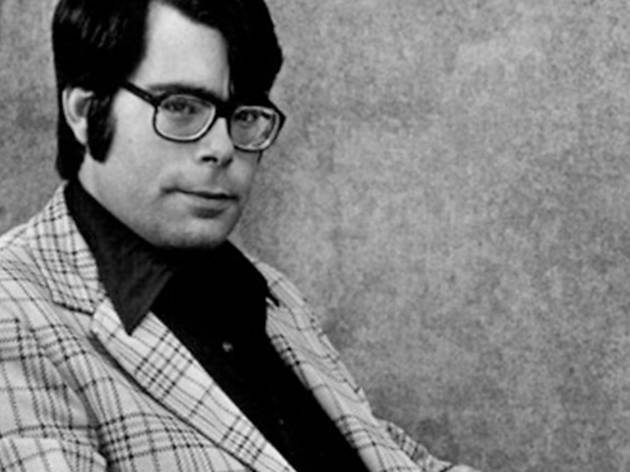 2. Spielberg wanted Stephen King to write Poltergeist
According to John Baxter's unauthorized 1997 biography of Spielberg, the director met with the budding horror icon circa 1980 for an "amiable" lunch that nonetheless hit a brick wall. King's publisher, Doubleday, asked for too much money and Spielberg walked. King later told the magazine Cinefantastique, "I got a letter from Spielberg saying he was really unhappy that it turned out this way…The experience of working with him and watching him work—I could've used that. But in the end, I would've been hired help."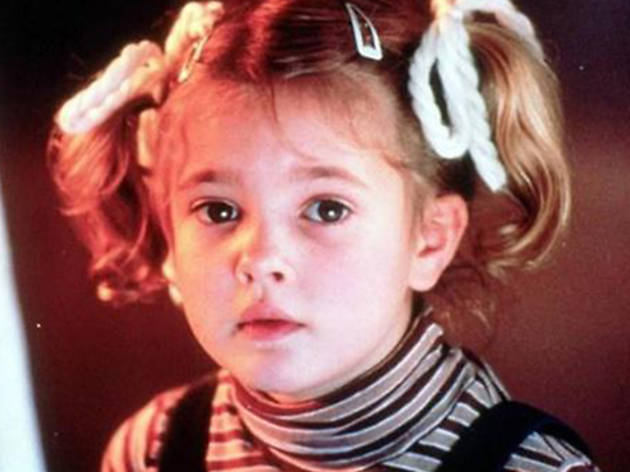 3. Drew Barrymore auditioned for Poltergeist
The future bad girl, then six years old, read for the role of Carol Anne and was impressive, but Spielberg spied young Heather O'Rourke in the MGM commissary, dining with her mom. He approached them on the spot and offered her the role, which she signed to the next day. Barrymore was saved for E.T.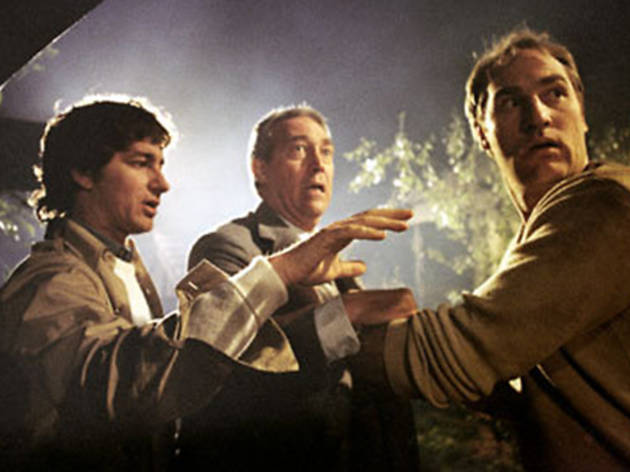 4. The production is on, with Spielberg constantly on set
Spielberg is the executive producer, with Tobe Hooper the official director. But journalists observe the baseball-hatted wunderkind setting up shots, coaching actors and conceiving grammar for entire sequences. The Los Angeles Times arrives on Poltergeist's set, and watches Spielberg direct the introductory scene of the boys racing toy cars in the street.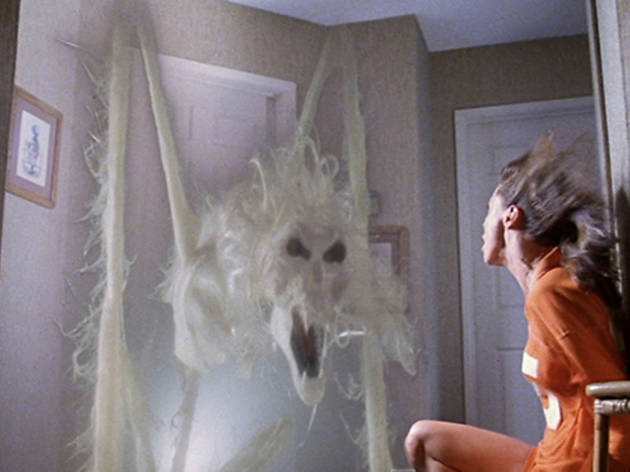 5. A rumor takes hold that Hooper isn't up to the task
Cast members speak on record of Hooper being AWOL. Years later, in Julia Phillips's scorched-earth 1991 tell-all, You'll Never Eat Lunch in This Town Again, she includes this scathing aside about Spielberg: "We haven't spoken in four years, but we have run into each other on the MGM lot, where he is directing Poltergeist. He is supposed to be producing it, but Tobe Hooper, the director, it is whispered, has lost his cookies and Steven has had to step in. I wonder if Steven has been the first to whisper the Hooper rumors. It would fit his m.o."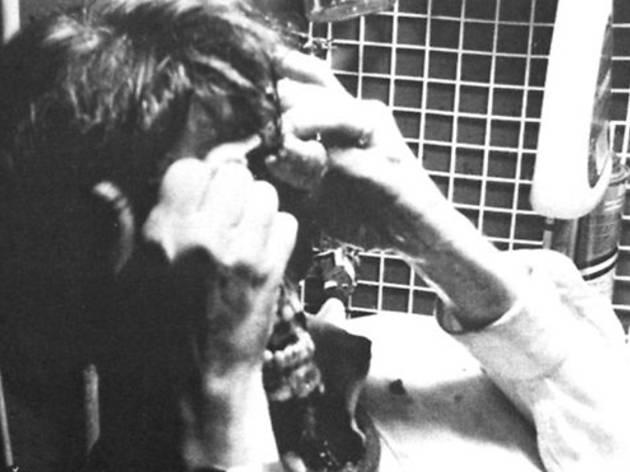 6. Spielberg is hands-on throughout the shoot—literally
One of Poltergeist's most unsettling moments has a paranormal investigator, Marty, shredding off his own face in a spell of evil possession. The fake-head prop was so expensive, its creators were worried they wouldn't get it right during their one take. So those are Spielberg's hands you see ripping the face apart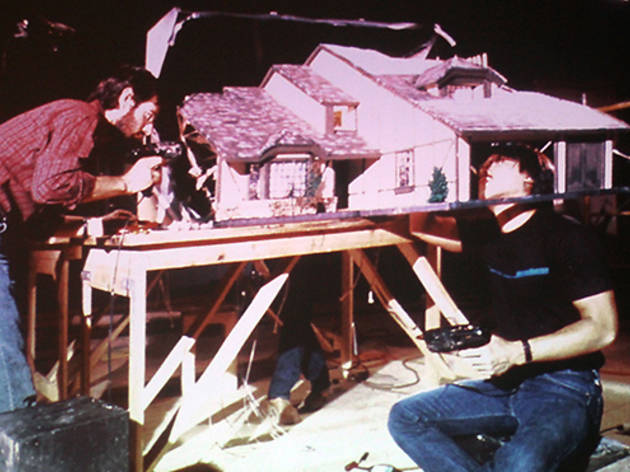 7. Special-effects wizards destroy a tiny model house at virtually the same cost of building a real one
The Freeling's family home is sucked into a supernatural vortex at the movie's climax, requiring technicians to build a four-foot-wide scale replica. Shooting in extreme slow motion, they yanked the house backward into a high-powered vacuum—also while firing at the front façade with shotguns. Again, there was only one take to get it right. Spielberg, it's been reported, still has the remains of this expensive model encased in Perspex atop his home piano.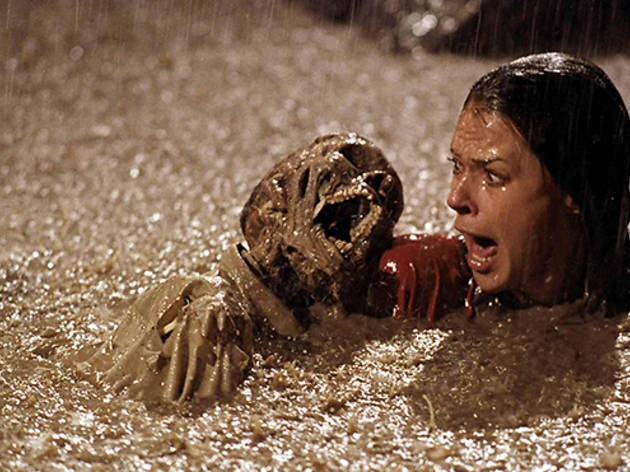 8. Elsewhere, the production was dirt-cheap—and bad to the bone
A rumor continues to persist (undenied by those in the know) that the crew used real skeletons in the scene where JoBeth Williams falls into the swimming pool. Apparently, those were cheaper to procure than plastic ones. Williams has also said that she wasn't told of this ahead of time.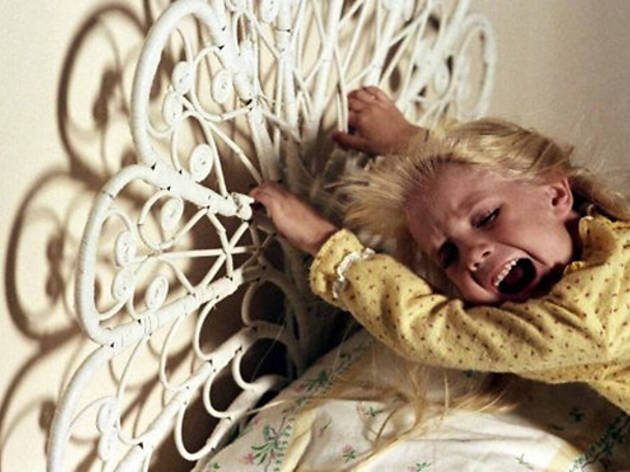 9. Spielberg and his usual team edits the entire movie
Working with Raiders of the Lost Ark's Michael Kahn, Spielberg edits the entire movie in tandem with E.T., supervising the post-production. Jerry Goldsmith's hauntingly beautiful score would be nominated for an Oscar—but lost to John Williams for his work on (you guessed it) E.T.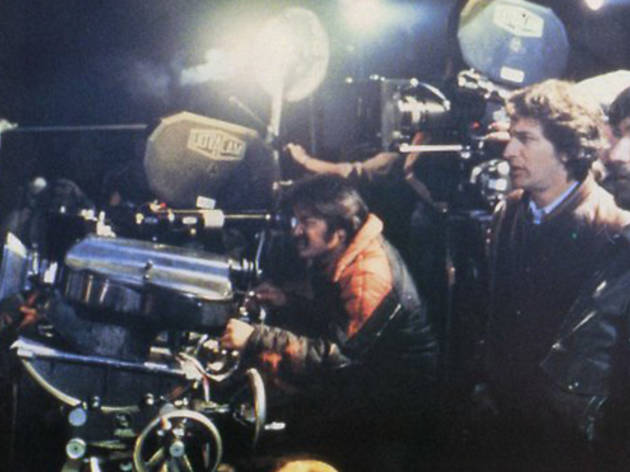 10. Spielberg had to apologize in print to Tobe Hooper
As 1982's "Summer of Spielberg" began to take shape in the public mind, the Directors Guild of America opened an official inquiry into the suggestion that Spielberg horned in on Hooper's rightful credit. The DGA found in favor of Hooper, leading Spielberg to take out an ad in Variety and The Hollywood Reporter which read, in part: "I enjoyed your openness in allowing me a wide berth for creative involvement, just as I know you were happy with the freedom you had to direct Poltergeist so wonderfully. You performed responsibly and professionally throughout, and I wish you great success on your next project."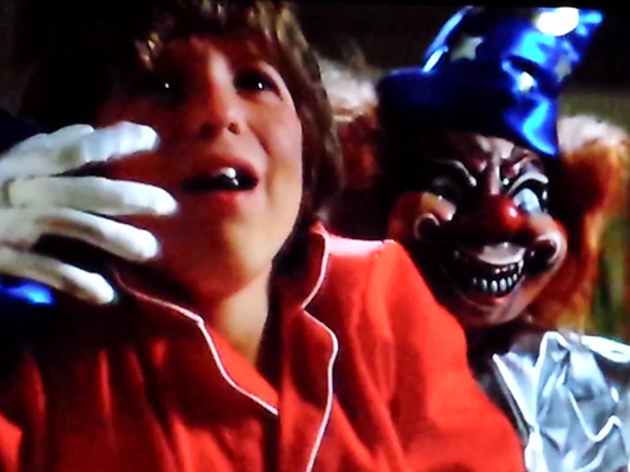 11. The movie's original R rating was successfully contested
Spielberg appealed this rating, which would have no doubt killed much of the profit. Since there was no PG-13 option at the time (that was introduced in 1984, largely due to shady cases like this one), the movie went out PG. Speaking to Fangoria in early 1982 before the movie's release, here's the final word from Spielberg: "I thought I'd be able to turn Poltergeist over to a director and walk away. I was wrong. [Going forward] If I write it myself, I'll direct it myself. I won't put someone else through what I put Tobe through, and I'll be more honest in my contributions to a film."
Read our review of Poltergeist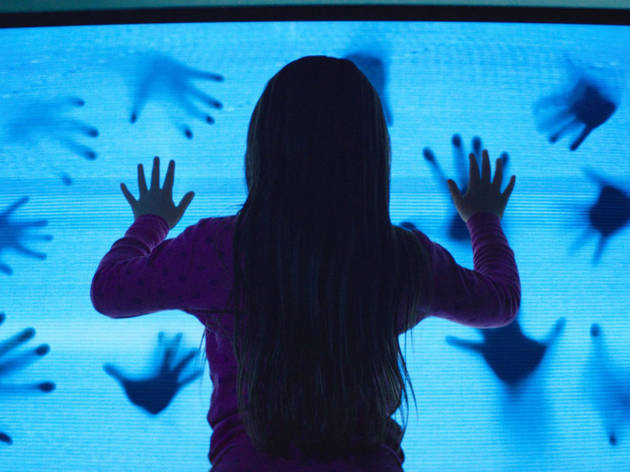 Omens were good for this remake of Tobe Hooper's beloved 1982 suburban shocker (or was it Steven Spielberg's?). The cast is terrific, director Gil Kenan has a solid track record and producer Sam Raimi's fright-flick credentials are, of course, unimpeachable.
Watch the trailer for Poltergeist