The best action movies on Netflix
Break some bones and drop your own catchphrase with our selection of the best action movies streaming on Netflix now
Admit it: As much as you love Academy Award-winning dramas or classic foreign films, you've got a secret thing for the best action movies. Huge explosions. Ahnold. Luckily, Netflix is aware that inside of all of us is a craving for a Michael Bay movie just waiting to be itched. The streaming service boasts so many blockbusters and big-budget bonanzas that it can be overwhelming. That's where we step in: from Hollywood blockbuster summer movies to thoughtful superhero stompers, we've picked the best action movies on Netflix streaming right now.
RECOMMENDED: See all of the best movies on Netflix.
Best action movies on Netflix
While there are umpteen Spider-Man movies, this adventurous animated take embraces the most out-there bits of Spidey lore and forges something totally fresh from them. Yes, it rips through yet more origin stories and sets up another villain with a giant multiverse-opening thingamajiggy, but by the time it's also chucked a Spider-pig (yes, really) and buckets of dayglo-bathed spectacle at you, resistance is futile.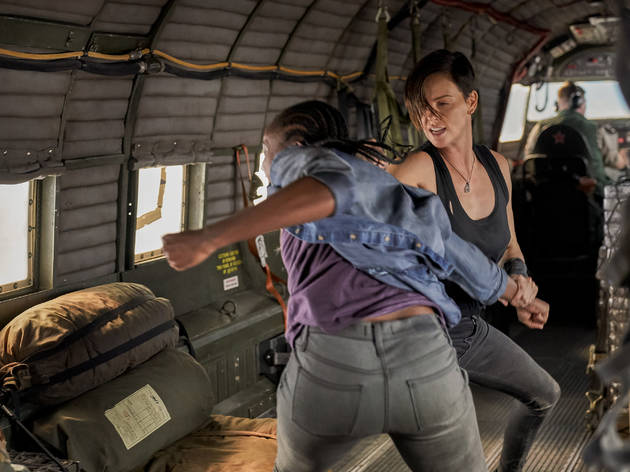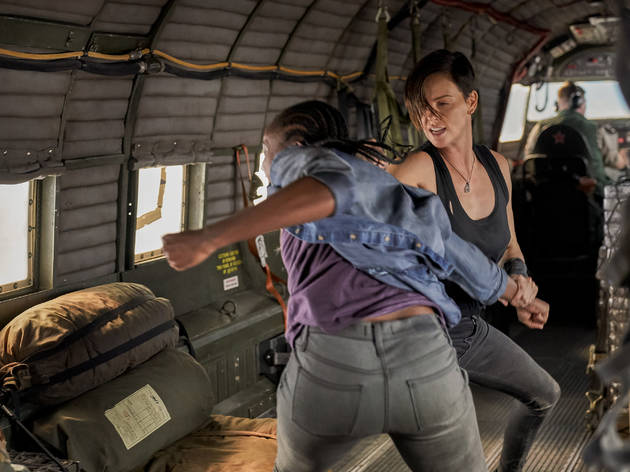 Photograph: Aimee Spinks/Netflix
Smart action movies don't come along often, but director Gina Prince-Bythewood's adaptation of Greg Rucka's superhero comic cracks like a whip. Following a group of immortal mercenaries on a revenge mission, it's a surprisingly human addition to the genre that grounds itself in the complexities of its characters, making space for queer representation and the painful realities of immortality. That being said, there are enough intense kick-ass fight sequences, explosions and shootouts to keep the action going too.
Brad Pitt, Eric Bana and Orlando Bloom star in this blockbuster adaptation of Homer's war epic, written by former-Game of Thrones showrunner David Benioff. Pitt is muscular and brusque as the fated Achilles, a bit wooden at times but that seems fitting for a film that centres itself around a giant wooden horse. Those seeking an emotional interpretation of the Battle of Troy would be better off reading Madeline Miller's 'The Song of Achilles'. This one is for fans of big set pieces and bloody battles, both of which arrive smothered in lashings of CGI.
Regularly dubbed 'one of the best films of all time', George Lucas and Steven Spielberg's action adventure is pure escapism. Introducing the world to the rakish, reluctant hero Indiana Jones (Harrison Ford) for the first time, it pays tribute to a cinematic lineage. It also has it all: rolling boulders, a barroom brawl, a sparky heroine (Karen Allen) who can hold her liquor and lose her temper, a treacherous monkey, a champagne-drinking villain (Paul Freeman), snakes, cinema's greatest ever truck chase and a barnstorming supernatural finale where heads explode. Perfect cinema, if you ask us.
Daniel Craig's debut outing as James Bond hit reset on the franchise, adding a modern, unflinching grit to the character that audiences had long been craving. It was also the best Bond film in yonks, with a compelling plot that wasn't reliant on high-tech spy wizardry but which matched real human emotion with intense action sequences and gorgeous set pieces.
When a world-weary Australian mercenary with the improbable name of Tyler Rake (Chris Hemsworth) is hired to rescue the sensitive son of an Indian drug baron, things don't go as planned, and Rake must go to extreme lengths to protect his charge. This Netflix Original is directed by former Marvel stunt-coordinator Sam Hargrave and written by Avengers: Endgame co-director Joe Russo, so action fans know they're in good hands.
Delivering unrelenting action with lunkheaded glee, director Antoine Fuqua's disaster movie sits somewhere between Independence Day and Die Hard. With Washington under siege and hunky president Aaron Eckhart taken hostage, it's left to disgraced aide Mike Banning (Gerard Butler) to enter the White House and see off the invaders with bullets, torture and one-liners.
While this Bond film might not be as good as the video game that it spawned, it's definitely Pierce Brosnan's best outing as the intrepid British spy 007. Acting as the perfect bridge between the old and new, it's sophisticated enough to pull off Bond's suave Martini-and-tuxedo concept, yet sleek and savvy enough for the, erm, cyber age.
Scotland's David Mackenzie directs what is, in historical terms, a follow-up to Mel Gibson's Braveheart. In 1304, with an uprising thwarted, Robert the Bruce (a mullet-sporting Chris Pine, scuffed up but still smouldering) vows to serve under England's Edward I (Stephen Dillane), along with the rest of Scotland. Of course, that harmony doesn't last long, as the English are all riddled with lunacy and bloodlust. And so the brutal, bludgeoning, horrid battles begin.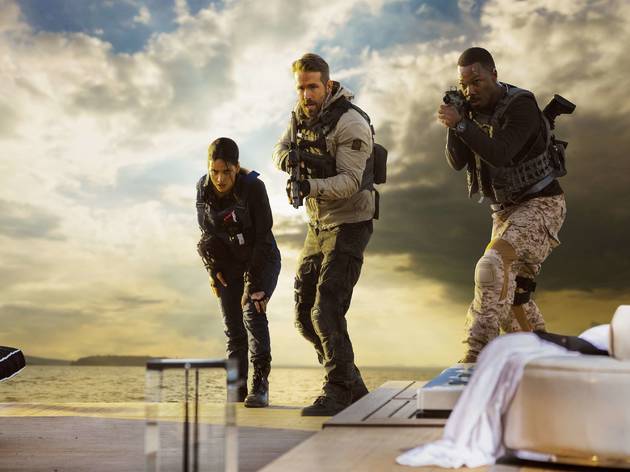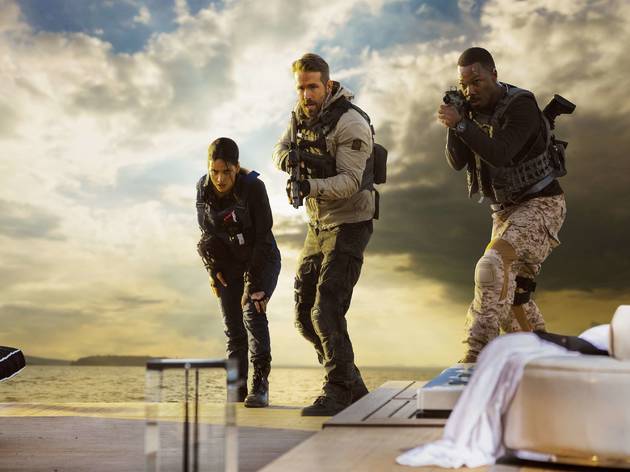 Photograph: Christian Black/Netflix
This Michael Bay-helmed Netflix movie is as loud, in-your-face and preposterous as you'd expect it to be. Some might complain about that, but if you're a fan of Bay's work then you'll like the bigger is better approach here. It stars Ryan Reynolds as an unnamed American billionaire (with a specialism in magnets) who fakes his own death in order to form a squad of vigilantes to take down criminals and terrorists. Absolutely barmy.
Looking for more movies on Netflix?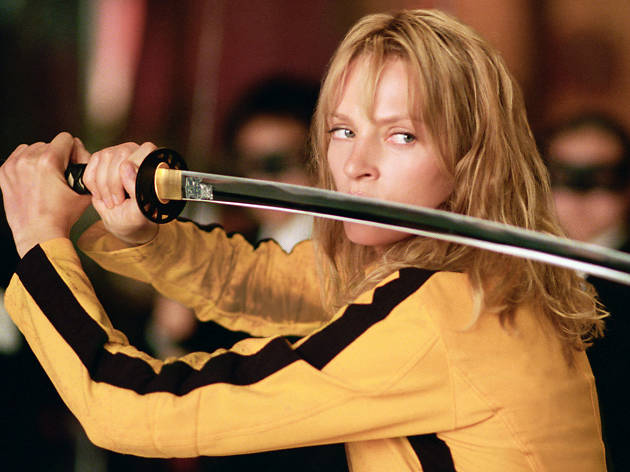 Netflix stocks the month with a brilliant quintet of modern-day classics, perfect for a night at home on the couch