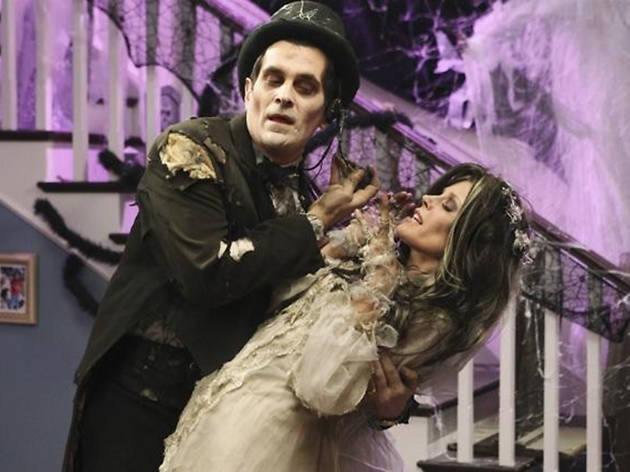 The best Halloween specials of all time
This fall, watch the best Halloween specials from favorite reruns to horror movies to classic comedies
It's not fall unless you're watching Halloween specials while curled up on the couch and screaming at the top of your lungs as you peek through your fingers. If you're too lazy to go all-out with a costume from the best Halloween stores or too spooked to venture into the top haunted places in NYC, you can get the full Halloween experience from your couch. Here are the best things to watch this season, from the scariest Halloween movies to reruns of your favorite themed episodes to interactive screenings of Rocky Horror. Get ready to never sleep again.
Recommended: Full guide to Halloween NYC
Best Halloween specials of all time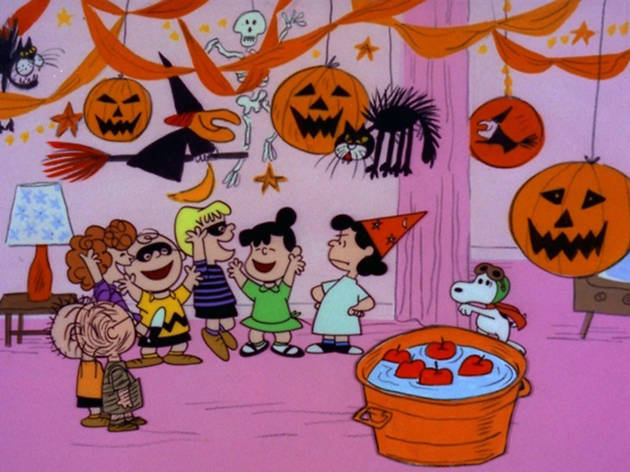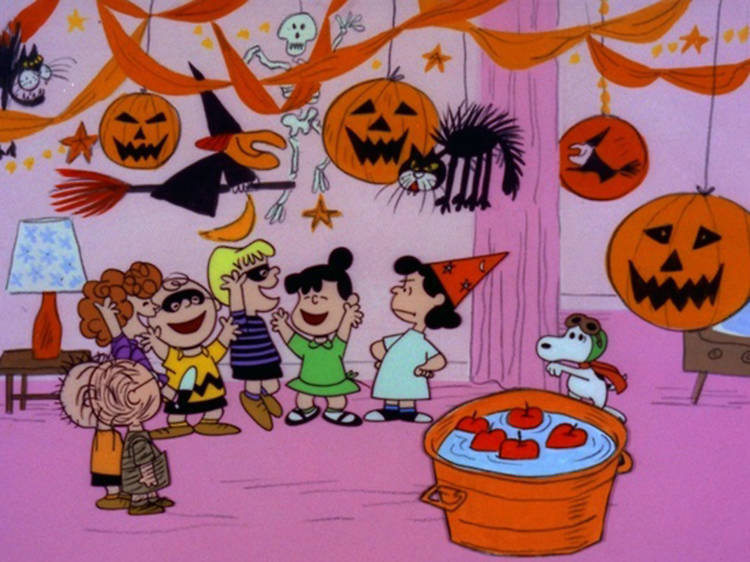 Photograph: Courtesy ©1966 United Feature Syndicate
It's the Great Pumpkin, Charlie Brown (1966)
Though it first aired for youthful audiences back in the '60s, this fall special continues to broadcast each year to the delight of both young kids and nostalgic older audiences. While most of the Peanuts Gang concern themselves with finding the perfect Halloween costume, wise young Linus stakes out the patch and awaits the Great Pumpkin's arrival.
Over 40 years later, this wacky musical is still a touchstone for anyone who appreciates cinema that goes way beyond mainstream. From Tim Curry's inspired performance as sweet transvestite Dr. Frank N. Furter to the raucous sing-along fun of "The Time Warp," there's a reason why theaters still regularly hold midnight viewings of this 1975 flick.
They're pretty much your average American family, except for a few quirks. Currently streaming on Netflix, the 1991 movie is inspired by the long-beloved cartoon in which a man presenting himself as Uncle Fester (Christopher Lloyd) arrives at the Addams' door with his hand out. About to get swindled for their fortune, the family must reclaim their ground.
This stop-motion musical could only be the work of a singular mind like Tim Burton's. Equal parts unsettling and charming, the plot centers on Pumpkin King Jack Skellington (Chris Sarandon/Danny Elfman), whose ultimate dream is to bring Christmas to the decidedly less holly-jolly locale of Halloween Town. Antics ensue, including the kidnapping of Santa Claus, the literal unraveling of Sally (Catherine O'Hara) and monsters aplenty.
The friendly ghost is one of the best fall movies streaming on Netflix, reminding us all that it's been more than 20 years since Christina Ricci and Devon Sawa kissed on-screen and melted our hearts. A widowed father helps the young ghost's aggressive uncles cross over into the next phase of their deaths.
Featuring the inimitable trifecta of Sarah Jessica Parker, Bette Midler and Kathy Najimy as three cackling witch sisters from the 17th century, this 1993 comedy follows their exploits as they're transported to present-day Salem, MA. There, they must acclimate to modernity while still pursuing their evil, witchy ways (like sucking the souls out of unsuspecting neighborhood children, naturally).
The world could never view striped sweaters in quite the same way after this horror movie hit screens in 1984. The disfigured and knife-fingered Freddy Kreuger (Robert Englund) has since become a perennial favorite Halloween costume and one of the scariest movie villains of all time. Fun fact: this was Johnny Depp's film debut, as Glen, the boyfriend to protagonist Nancy (Heather Langenkamp).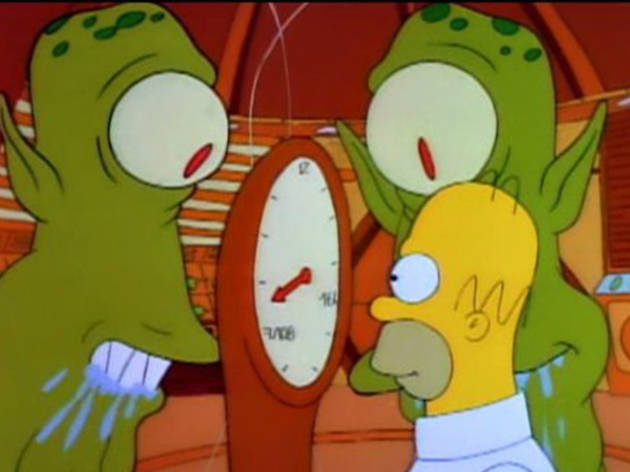 The Simpsons, "Treehouse of Horror" (1990)
This is the very first of 25 years of special episodes of The Simpsons in celebration of All Hallow's Eve. With a much darker tint than the rest of the seasons, parody plotlines and recurring characters like aliens Kang and Kodos, these thematic episodes top any true fan's favorites list.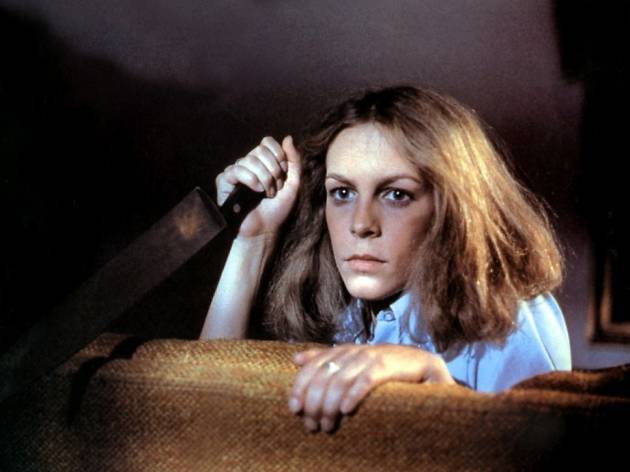 It's hard to believe the world first met the heinous and deranged Michael Myers (Tony Moran) back in 1978. Since that first Halloween night on Lankin Lane, a number of sequels and remakes have followed the disturbed man's rampages through town, unfolding into a seriously sinister saga.
One of the most famous and successful horror movie franchises in history, the story of Camp Crystal Lake and Jason Voorhees all started when young Jason drowns at camp due to counselors' negligence, setting off a decades-long search for revenge. The series now comprises 12 movies, a TV show and a comic series.
Show more
Looking for a Halloween playlist?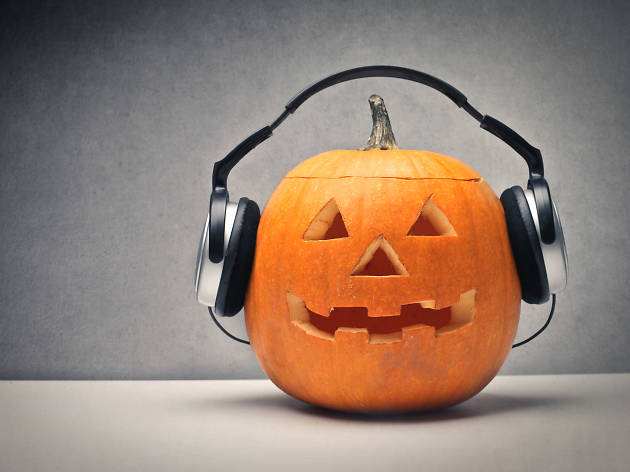 Celebrate the year's spookiest holiday with these best Halloween songs, from creepy classics to essential earworms