The most haunted places in NYC
We hope you have the Ghostbusters on speed dial—you may spot a few ghosts near these haunted places in NYC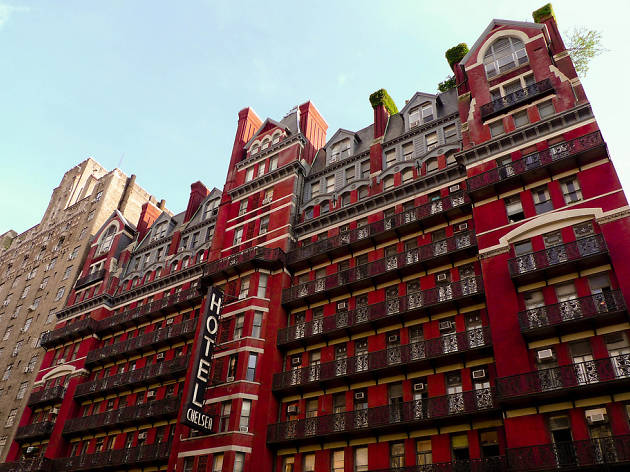 With plenty of historic New York attractions and landmarks scattered around the city, there are bound to be a few haunted places in NYC. Lucky for those looking for a good fright, we've found the spots that are known for hosting a few spirits. (Who you gonna call?) From a functioning, allegedly apparition-filled bar to eerie hotels in NYC and the grisly-sounding Manhattan Murder Well, make sure to keep your peepers peeled for any signs of paranormal activity. For more scares without having to leave your apartment, check out our list of the best horror films ever.
RECOMMENDED: Full guide to Halloween in NYC
Haunted places in NYC
1
The Tredwell family moved into this then-newish Noho town house in 1835—and some say they never left. It became a museum in 1936, three years after final occupant, Gertrude Tredwell, died at 93, and visitors have reported seeing and feeling poor Gerty and her seven siblings' presence ever since.
Read more
2
House of Death
This brownstone residence's nickname is well earned, as it's been the setting for a host of mysterious passings. In the book Spindrift: Spray from a Psychic Sea, Jan Bryant Bartell discusses her experience living there, noting she ran into the spirit of former resident Mark Twain one night in her living room. What'd the novelist tell her? "My name is Clemens, and I has a problem here I gotta settle." Oh, Twain, hilarious as ever.
3
Come for the romantic ambience, but stay for the, er, ghosts? Apparently, Food Network magazine says this luxurious restaurant in the West Village is the home to more than 25 ghosts (yikes). One of them is the founding father and successful duelist Aaron Burr. Many believe the former Vice President is the source of the paranormal activity—flickering lights, missing items—in the restaurant, which is located in what was once his carriage house.You might also spot the lady in black who broke her neck falling down the stairs, according to a legend.
Book now
Read more
4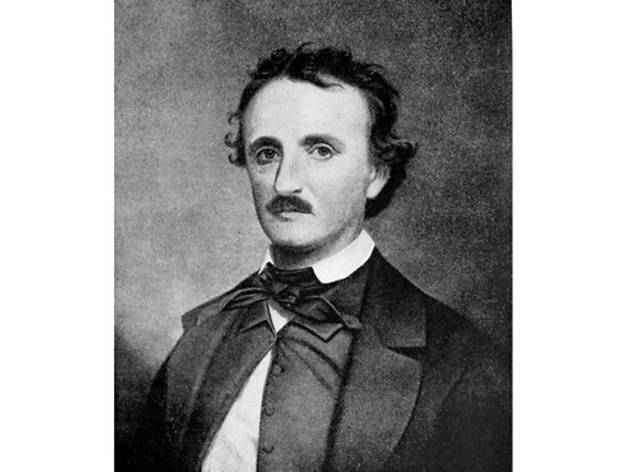 85 West 3rd Street
In 1845 and '46, this location (now an NYU building) was the home of Edgar Allan Poe, who penned parts of his opus "The Raven" there. Only a single banister apparently remains from the original layout, and some have reported spotting Poe near it.
5
Legend has it that this Irish tavern, housed in a nearly 200-year-old building, is haunted by a sailor named Mickey. (The seaman was apparently hit by a car and died outside the bar in the 1960s.) He's said to make his presence known by lighting the fireplace.
Read more
6
Billop House
In the late 1700s, British loyalist Christopher Billop, then the owner of this 1680 stone homestead, allegedly killed a female servant suspected of spying for the Patriots. Both victim and murderer are said to haunt the premises, along with the apparitions of patrolling redcoats.
7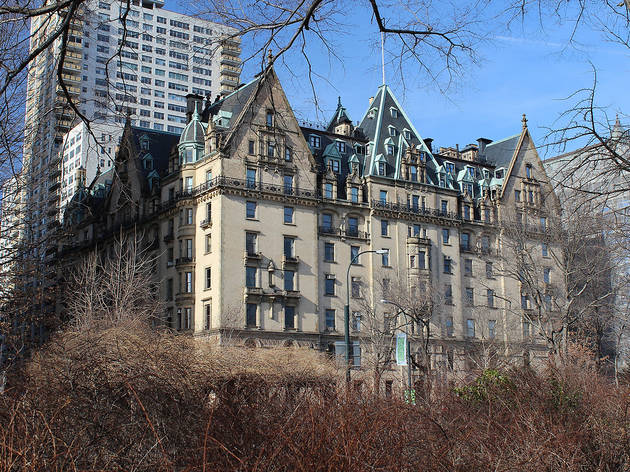 The Dakota
It's one of the most famous apartment buildings in New York City—and possibly one of the most haunted. Residents have reported seeing the ghost of a young girl gallivanting around the hallways, while John Lennon claimed to have seen a figure he called the "Crying Lady Ghost" wandering through the building. And Lennon himself may still be floating around; Yoko Ono says she saw his spirit sitting at his piano, saying, "Don't be afraid. I am still with you."
8
This famed cultural hot spot was built over a mass burial ground, where as many as 20,000 bodies, including victims of the 19th-century yellow-fever epidemic, resided. And if Poltergeist taught us anything, it's that you do not develop on top of the dead.
Buy tickets
Read more
9
Locals claim this place of worship is a hotbed for ghosts, including that of Peter Stuyvesant, whose remains are buried in the churchyard. (He probably wants to make sure you haven't forgotten about him since your second-grade unit on New Amsterdam ended.)
Read more
10
This artists' hangout is well-known for providing lodging to rock stars and cultural celebrities over the years. And according to believers, a few residents (like Sid Vicious's girlfriend, Nancy Spungen, who was found stabbed in the couple's bathroom, and Dylan Thomas, who died at nearby St. Vincent's Hospital) may have never checked out.
Read more
11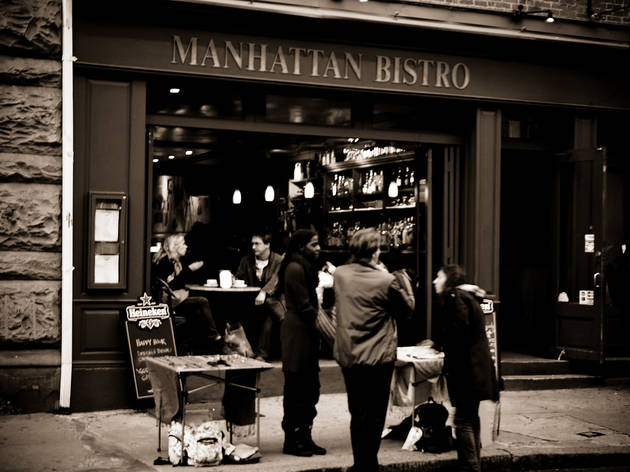 Manhattan Murder Well
In 1799, the slain body of Gulielma Elmore Sands was discovered in a well just north of Spring Street. (Her suitor, Levi Weeks, was suspected of the crime but acquitted.) Rumor has it that the well remains intact in the basement of this downtown building, the only remnant of the grisly act—other than, perhaps, Sands's ghost.
12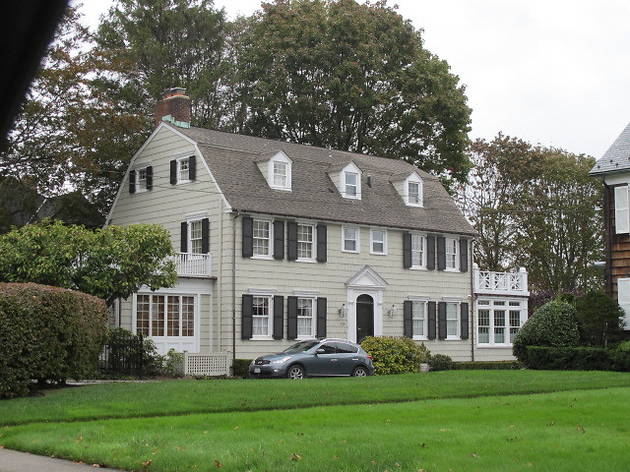 Amityville Horror House
When the Lutz family moved into their new Long Island home after the previous occupants were murdered, they had no idea what they were getting into. The children began acting erratically, flies filled the house in droves and demonic beings appeared and disappeared. The Lutz's lasted only 28 days before fleeing in terror, but their story inspired a series of books and movies—which in turn have inspired legions to visit the purportedly possessed property.
13
Is it safe to assume that any landmark dubbed "Hell Gate" is haunted? Not necessarily, but many urban legends and countless ghost stories about the bridge spanning the East River between Queens and Ward's Island have certainly scared the bejesus out of New Yorkers for many years. According to Urban Ghosts, a grotesque ghost train allegedly crosses the bridge at night. And some have spotted a demonic train holding the souls of folks who lost their lives in the water below. Too spooky for us!
Read more
14
This midtown landmark is not only notable for the talent it draws, but for the ghosts that never leave (gulp). Allegedly, owner David Belasco once lived in an apartment above the theatre with his right-hand lady (a.k.a. the Blue Lady). Belasco passed away in 1931, but his spirit (including the Blue Lady's) still remains. Both can be seen onstage during performances, sitting in the audience and traveling in the elevator.
Read more
Looking for more Halloween fun?
Searching for a spooktacular Halloween festival in the city or New York state? Here are the best fêtes of the season.
Read more