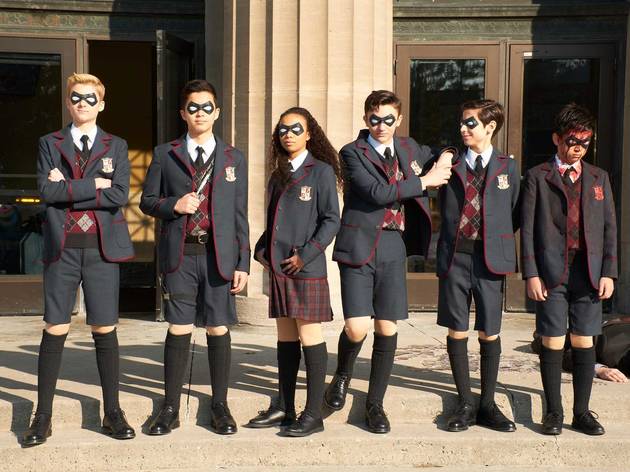 The 38 best Netflix original series to binge
From 'House of Cards' to ''Stranger Things,' Netflix is basically a network unto itself.
Try though they may, Hulu, Amazon and Apple are still running well behind Netflix in the original-programming department. From the moment it dropped the high-profile House of Cards in 2013 to whatever it's releasing this week, the streamer has become a network unto itself, pumping out prestige dramas with A-list casts and little indie comedies with equal zeal.
Netflix is certainly prolific, but it's far from perfect. For every Stranger Things there seem to be ten versions of The Ranch. In order to help you decide which series are worth your time we've whittled things down to the 38 best original shows the streamer has to offer.
Of note, we did not include the documentary shows the streamer has become known for, sticking instead to narrative series. And while we love Peaky Blinders and Black Mirror, we're sticking to shows made exclusively for the streamer rather than picked up by it. We've also excluded revivals like Arrested Development and Fuller House (not that either would have made the cut… though One Day At A Time certainly would have). And while we're sure that Maniac and Santa Clarita Diet fans will take umbrage, we've kept our curation to the very best.
Without further ado, here are the best Netflix original series to stream.
Best Netflix series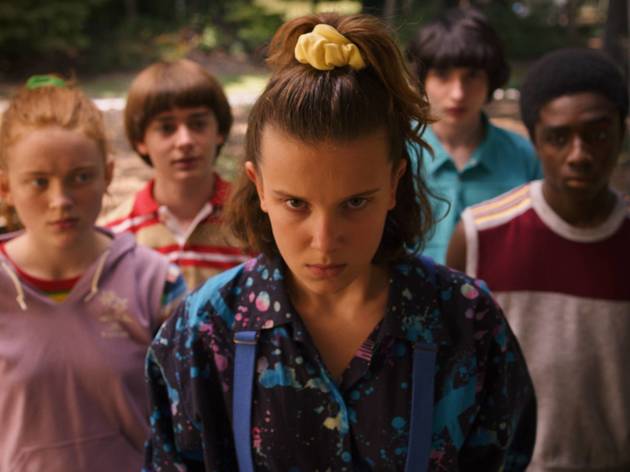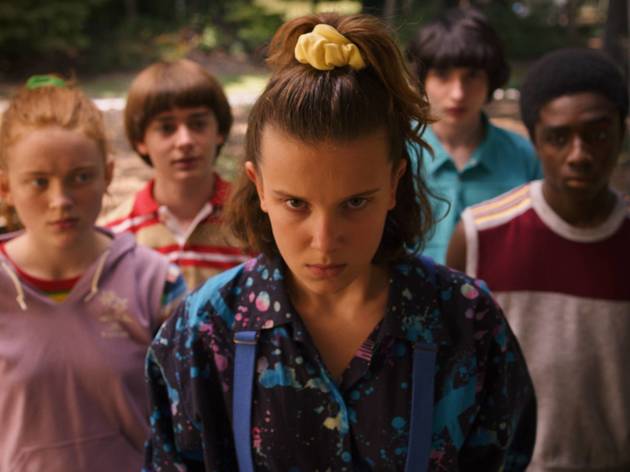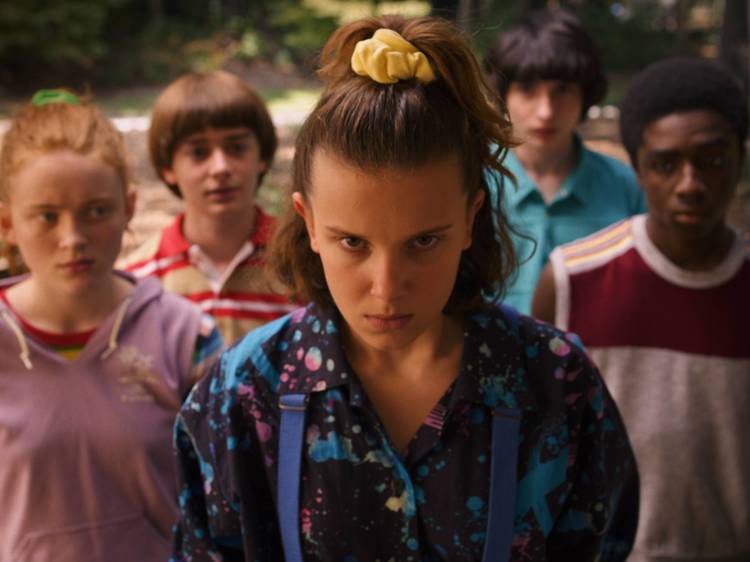 Photograph: Netflix
A rollicking, endearing '80s pastiche that leans deep into its inspirations – a little John Carpenter here, some (ok, a lot of) Steven Spielberg there, a dollop of Stephen King with a dash of Red Dawn – Stranger Things took off thanks in no small part to its neo-Goonies cast of Dungeons & Dragons-obsessed kids highlighted by Millie Bobby Brown's telekinetic Eleven. With its creepy parallel-dimension threat, underbelly teeming with mad scientists and commies, genuinely chilling horror moments and penchant for cliffhangers, the show all but perfected the binge-watch model.
Part of the joy has been watching its young stars grow, but the adults evolve marvelously too, particularly Winona Ryder and David Harbour, who bring gravitas to the proceedings. Season 4 is currently in production after last season expanded the scope beyond the small town of Hawkins, Indiana. It can't arrive fast enough.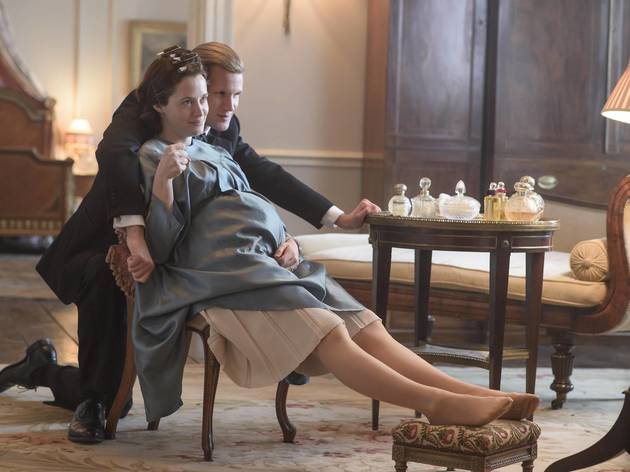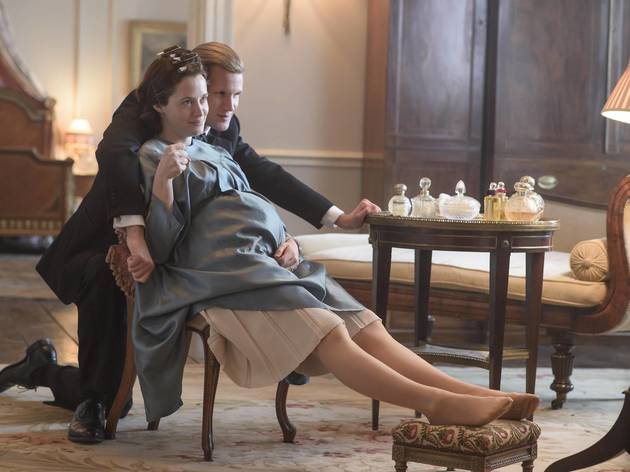 Photograph: Alex Bailey/Netflix
The story of Queen Elizabeth II's reign has landed countless wins on the awards circuit since its first season aired in 2016 – and for good reason. The writing is excellent, the acting wonderful and the cinematography outstanding, all contributing to the creation of a show appreciated even by those usually loath to give historical dramas a chance.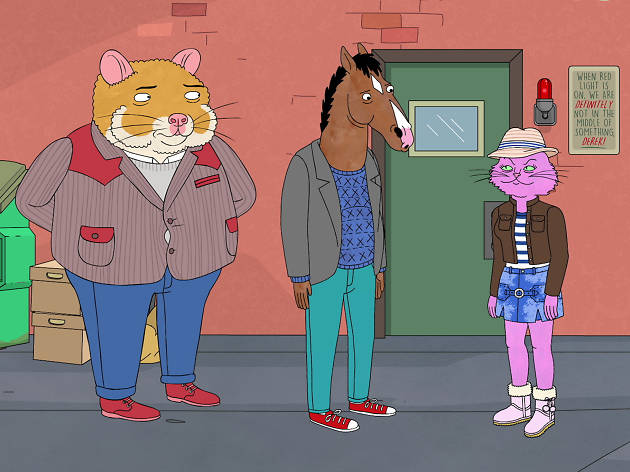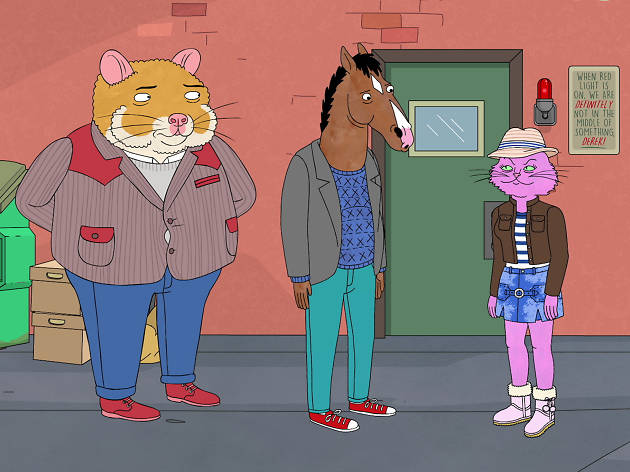 Photograph: Courtest Netflix
A showbiz comedy about a self-destructive '90s sitcom star who happens to be a horse isn't exactly an easy sell. BoJack is, after all, a show about humanoid animals that's also a stark meditation on the nature of depression, greed, addiction, fame, obsession, abuse and generational trauma. Against all odds, it's one of the funniest shows on television, rife with visual gags and acidic turns of phrase and unafraid to go to dark places and rebound with moments of tenderness.
Miraculously, the show stuck the landing, going out on a high note with the reflective, heartbreaking season 6. BoJack will make you cry. Whether it's due to laughter or its gut-punch narrative – again, about a talking horse – depends on what episode you're watching.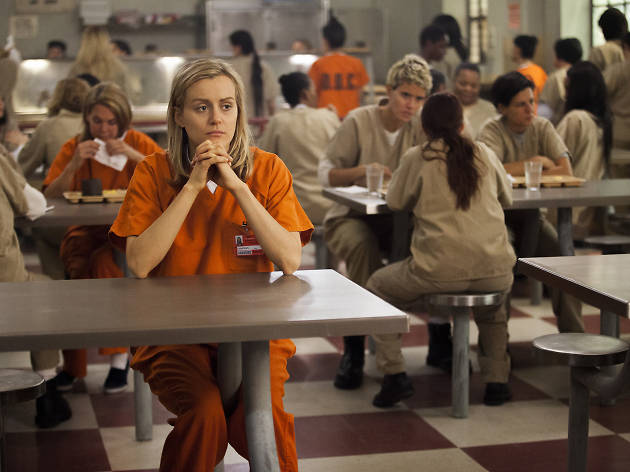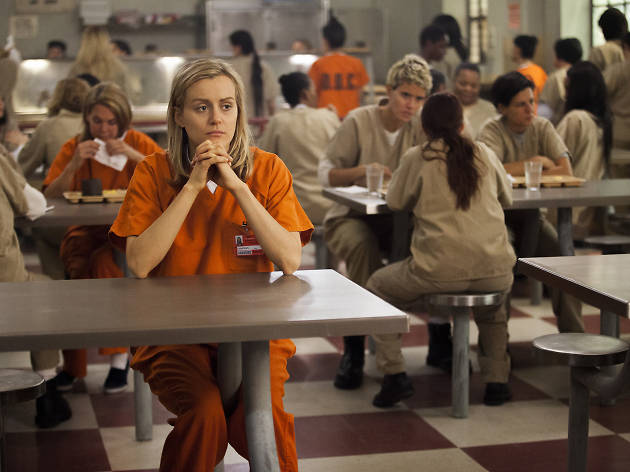 Photograph: Courtesy Orange is the New Black
4. Orange is the New Black
Netflix's most-watched original series changed the game from episode one. Though subsequent seasons had their flaws, from the beginning OITNB wooed us all with its smart writing and memorable characters. Ultimately it's up to you whether you consider it a drama or a comedy – after all, it's won an Emmy for both.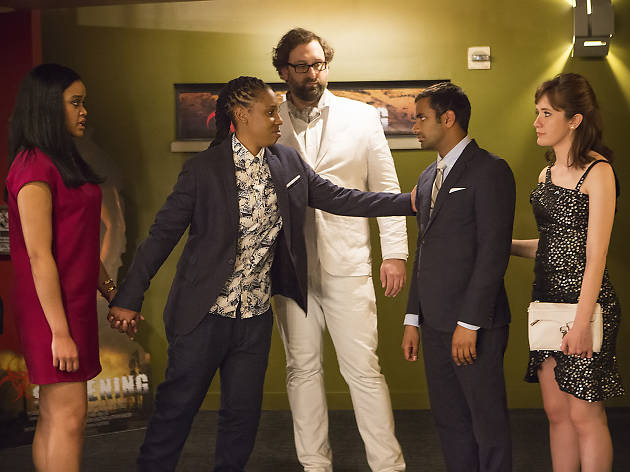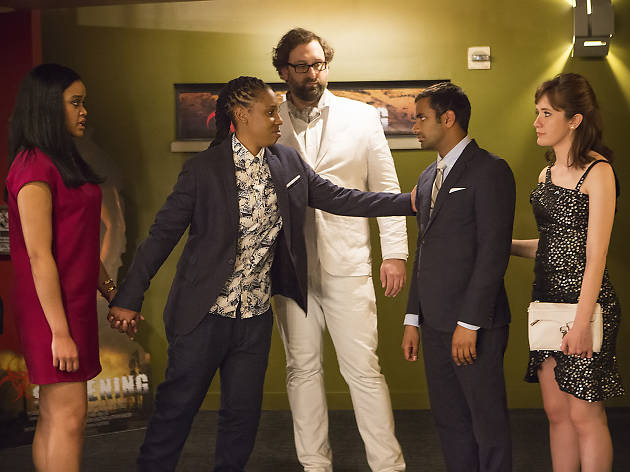 Photograph: Courtesy K.C. Bailey/Netflix
Aziz Ansari's wry, ruminative, artistic tale of an Indian-American actor dating, eating and accessorising his way through New York City was a sensation upon its release in 2015, then it disappeared for five years following its Italian neorealism-inspired second season.
This year, it returned, with Ansari behind the camera instead of in front and focused on Lena Waithe's supporting character, Denise, as she hunkered down with her wife in the countryside. The narrative shift was jarring, but also a beautiful character study, proving that Ansari's gift for storytelling extends well beyond the semi-autobiographical.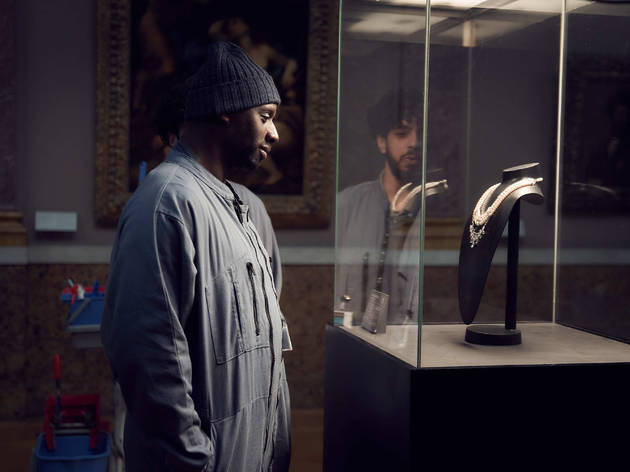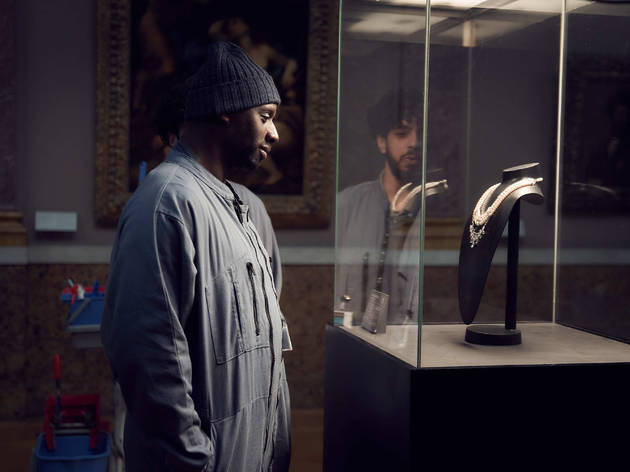 Photograph: Emmanuel Guimier
Omar Sy's master-thief Assane Diop may be the most effortlessly charismatic man on TV just now. The world has been slow to catch up on the stylish adventures of French literary hero Arsène Lupin – think Thomas Crown's light fingers combined with Sherlock Holmes's smarts – but Netflix's smash-hit two-parter, in which Diop channels Lupin in the name of revenge, has brought the non-French-speaking world right up to speed. Even the subtitle-averse will get a major kick out of its super-sexy Parisian backdrops and hairpin plot twists.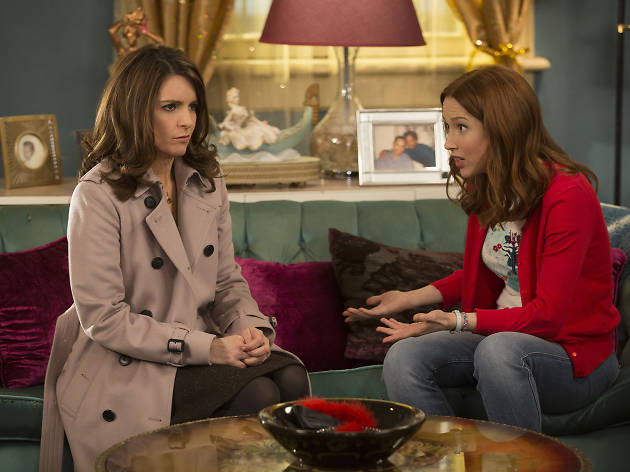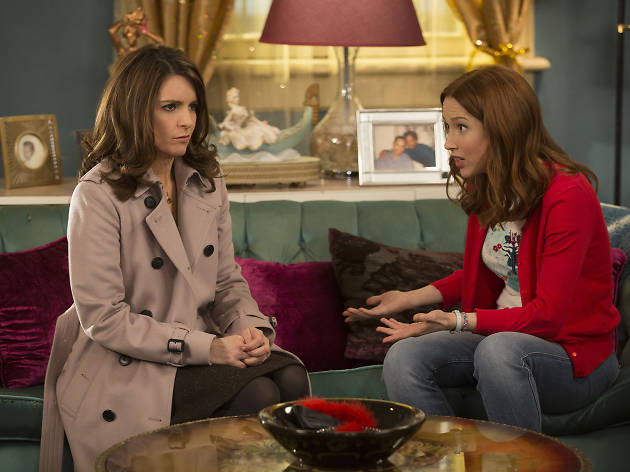 Photograph: Courtesy Eric Liebowitz/Netflix
7. Unbreakable Kimmy Schmidt
Kimmy Schmidt will help fill that 30 Rock-sized hole in your DVR and leave you wishing you had Tina Fey as your therapist. Crafted by Fey and brought to life by the perfectly-cast Ellie Kemper, chipper Kimmy comments on modern society with the innocence of a child and the experiences of an adult (an adult locked in a bunker for most of her life, that is) to make you wonder just how we let some things in the world get so weird.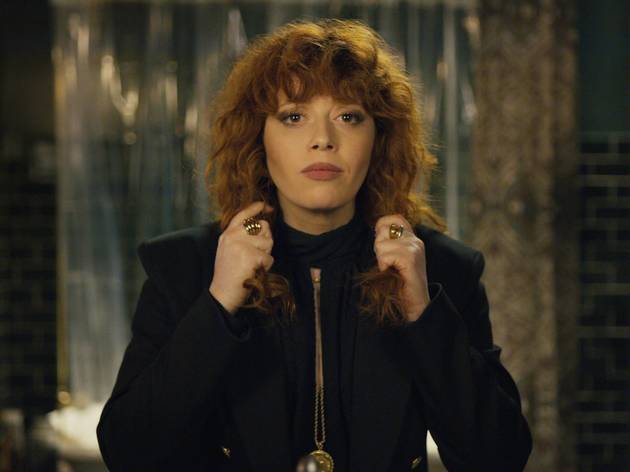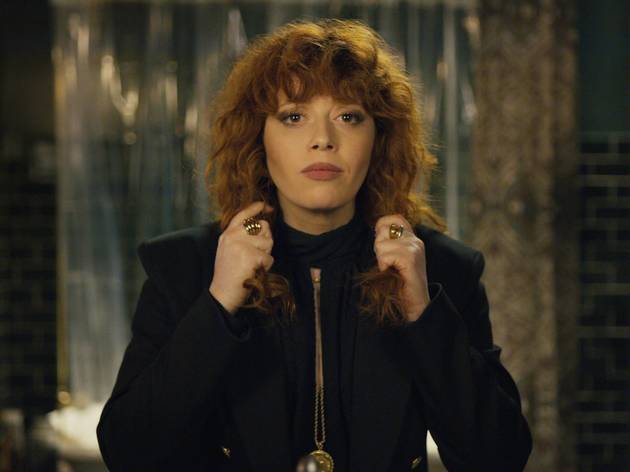 Photograph: Netflix
Natasha Lyonne created, directed and stars in this comedy-drama that explores life and death through the eyes of her character Nadia Vulvokov, a game developer that keeps dying and coming back to life to relive the same night over and over again. While trying to figure out the time loop she finds herself in, she meets a fellow constant perisher, Charlie Barnett as Alan Zavery. Originality has earned Lyonne critical praise, TV award show recognition and lots of love from us.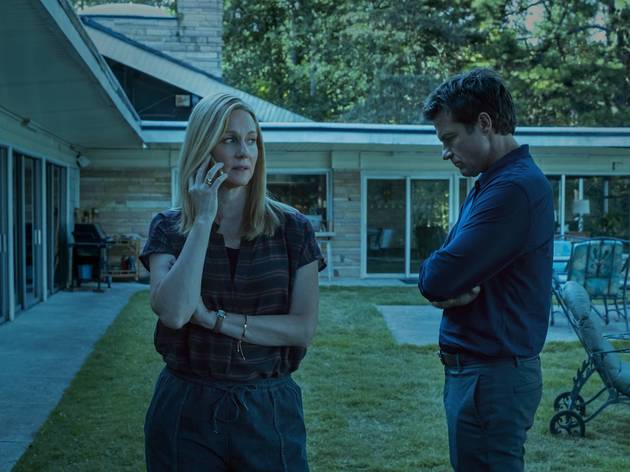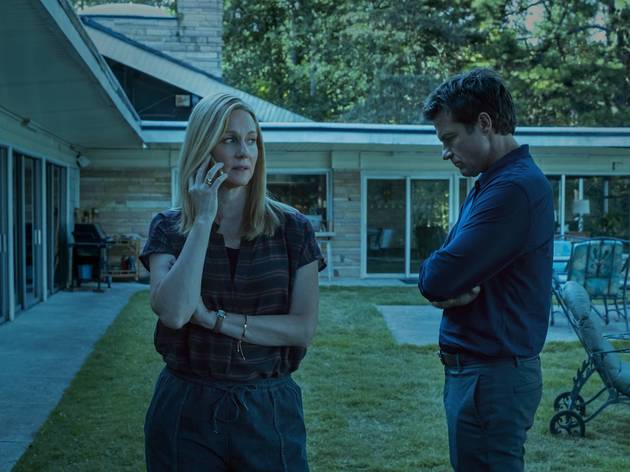 Photograph: Steve Deitl/Netflix
Ozark has been relatively slow at capturing the attention and devotion of Netflix's audience, but it's now considered to be one of the best crime dramas of recent TV history. Jason Bateman is a financial advisor that moves his family from Chicago to Missouri after a money laundering scheme gone bad. The crime and the drama don't end after the move: expect the Mexican drug cartel and local criminals to make appearances in what often feels like a more dour Breaking Bad… which is really saying something.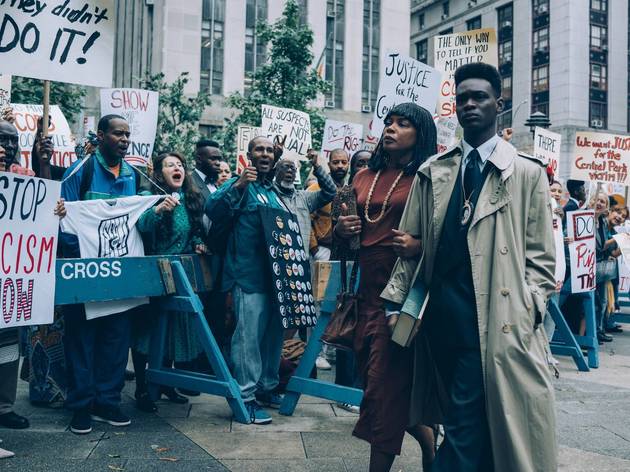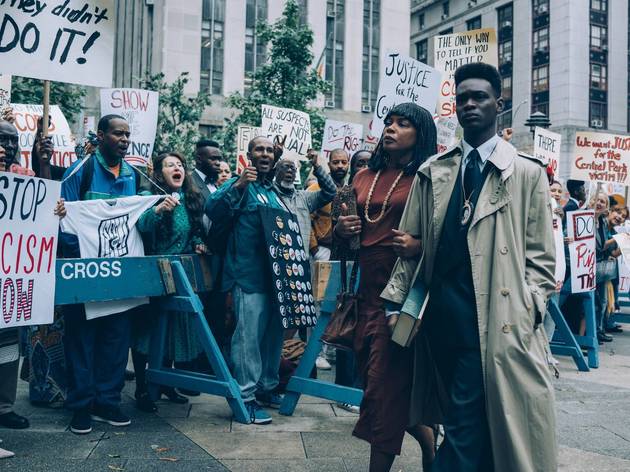 Photograph: Atsushi Nishijima/Netflix
This Ava DuVernay miniseries about the 1989 Central Park jogger case was much anticipated and very well received, earning Jharrel Jerome, one of the many cast members, an Emmy for his work. The series tells the true story of the five suspects falsely accused of assaulting and raping a woman in Central Park. The show was accompanied by a special, Oprah Winfrey Presents When They See Us Now, that also drew a lot of attention.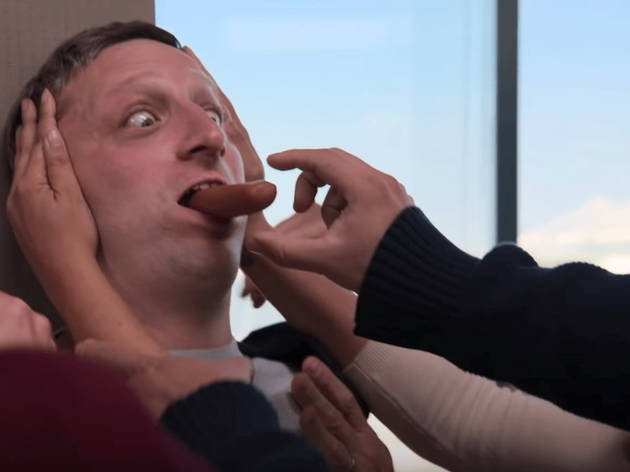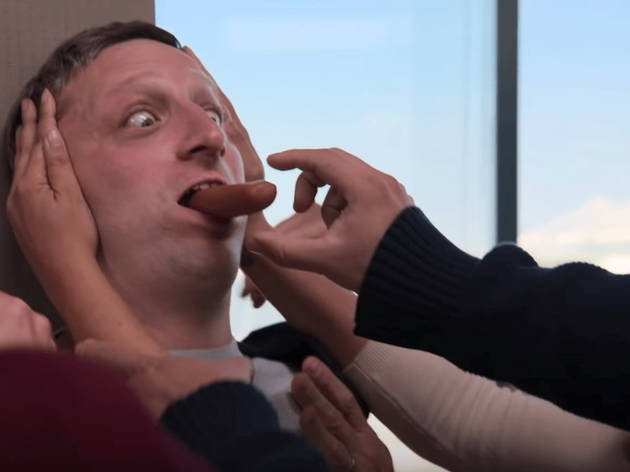 Photograph: Netflix
11. I Think You Should Leave
SNL and Detroiters alum Tim Robinson just dropped the second season of his cringey, bite-sized sketch show, cementing ITYSL as the wildest, most surreal comedy showcase on television. There will be screaming. There will be extremely painful moments of awkwardness. This shouldn't work. Yet after two seasons, the steering wheel has not flown off. It's not always perfect, but when it is – and it often is – it's classic.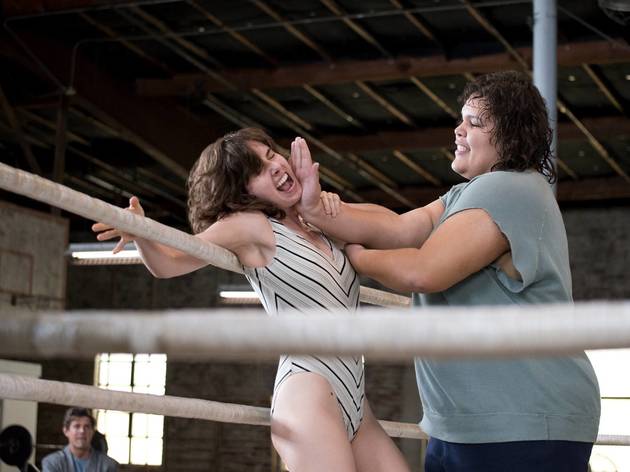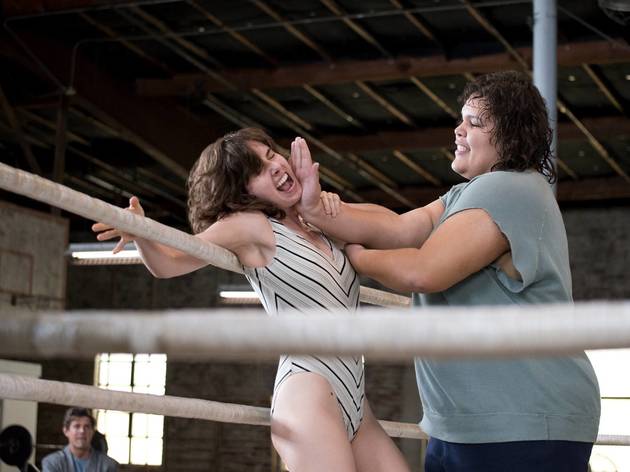 Photograph: Erica Parise/Netflix
GLOW is original, GLOW is funny, GLOW is entertaining. Although originally renewed for a fourth and final season, the streaming network reversed its decision given COVID-19-related production problems. Still, you should take the time to binge the first three seasons about the 1980s' syndicated women's professional wrestling circuit — the Gorgeous Ladies of Wrestling (GLOW). Alison Brie shines as Ruth 'Zoya the Destroya' Wilder but it's Betty Gilpin's Debbie 'Liberty Belle' Eagan that has captured the hearts of critics and the public alike.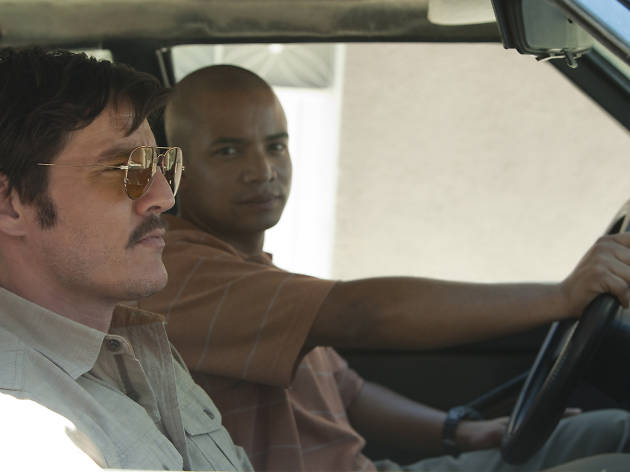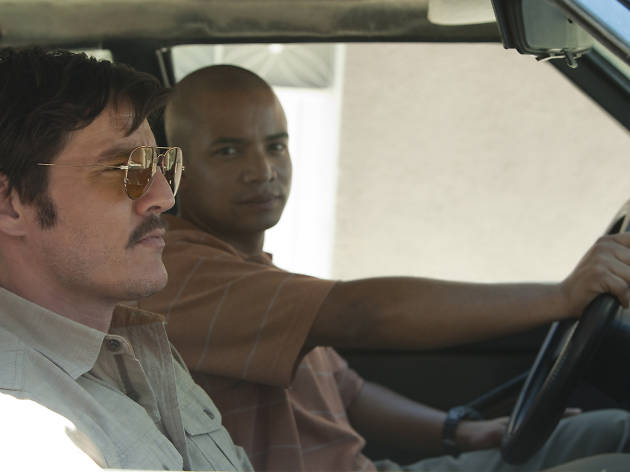 Photograph: Courtesy Juan Pablo Gutierrez/Netflix
There's no business like the blow business for the infamous Medellin drug cartel kingpin Pablo Escobar, and the DEA agent tasked with his takedown. Narcos looks into the gritty world of the drug trade and how one man stacked his pieces just to have it all torn down. The show is juicy and oddly historically relevant in equal measure.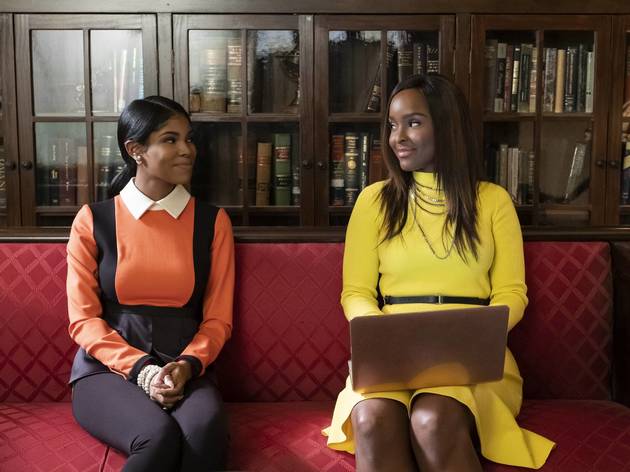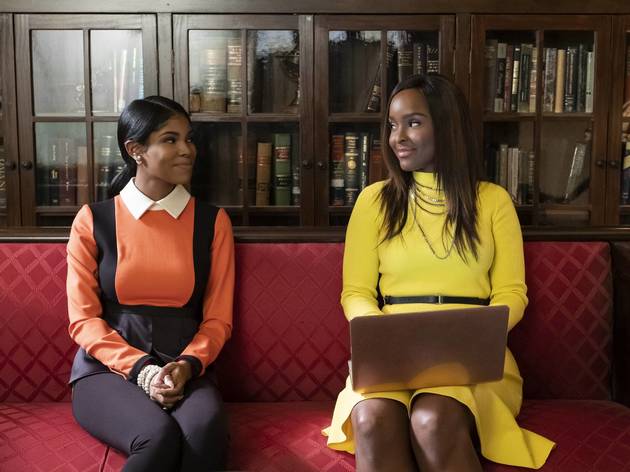 Photograph: Lara Solanki/Netflix
Based on the eponymous 2014 film, the series centers on several African-American college students at Ivy League school Winchester. Each 30-minute episode zooms into a single character's story, poignantly touching upon race relations and issues. The fourth and final season of the show is set to premiere some time this year.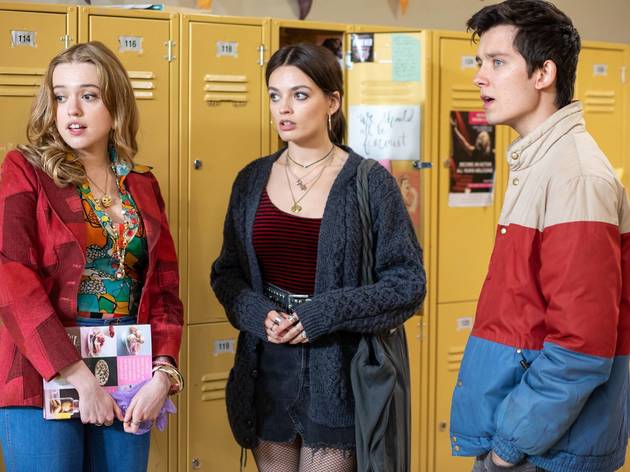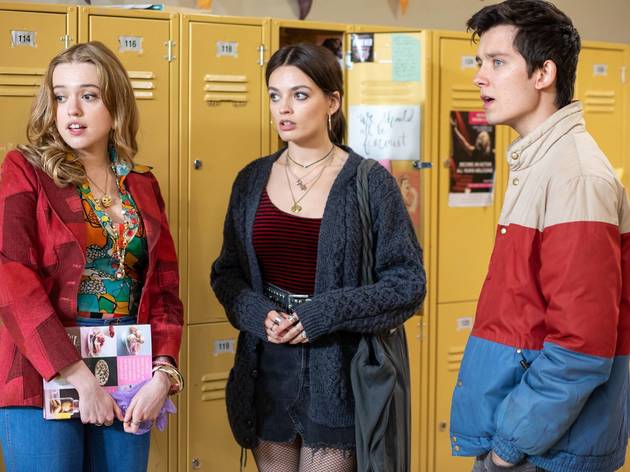 Photograph: Sam Taylor
This British dramedy is gearing up for its third season, and has likely been Netflix's most surprising win. Focusing on a socially awkward teenager and his sex therapist mother (a stellar Gillian Anderson), the series has been praised for its subtle sense of humor and extreme sex positivity both commercially and critically. Not often does British humor so effortlessly translate to American laughs, but Sex Education has managed to cross-over thanks to its warm heart, John Hughes-inspired high-school antics and anything-goes approach to the awkwardness of teen sexuality.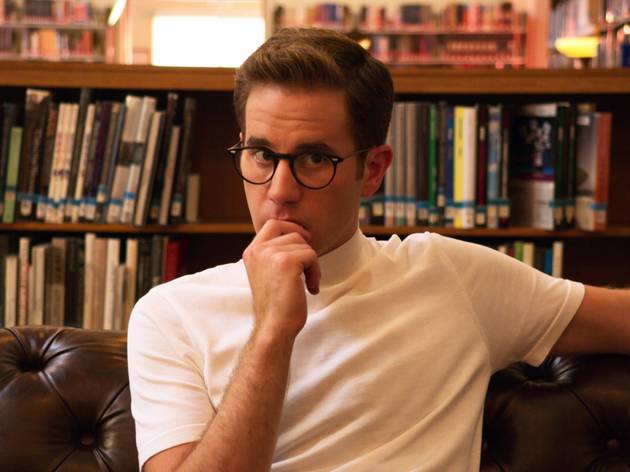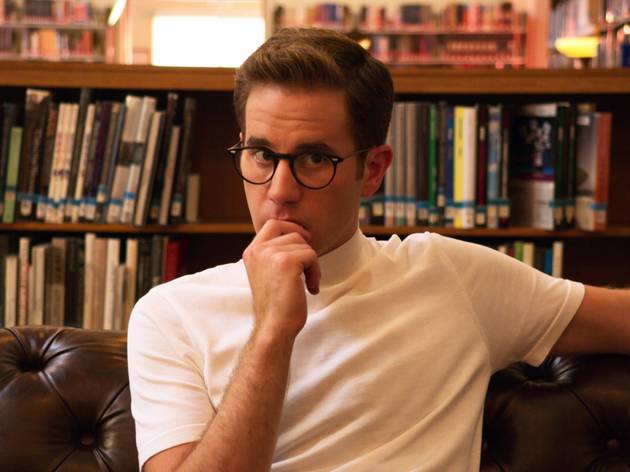 Photograph: Netflix
The Politician is considered by many to be a niche watch, just like almost all other shows created by Ryan Murphy. This is the prolific showrunner's first of many series under the Netflix banner, part of a historical deal that shook up the industry when announced back in 2018.
The show stars the wonderful Ben Platt as Payton Hobart, a high-achieving student at the fictional Saint Sebastian High School in Santa Barbara, California. The second season takes the character to New York, where he runs for a seat in the New York State Senate. Expect anything but high school drama from the show, which boasts the dramatic comedy that Murphy is renowned for and a stellar cast of characters.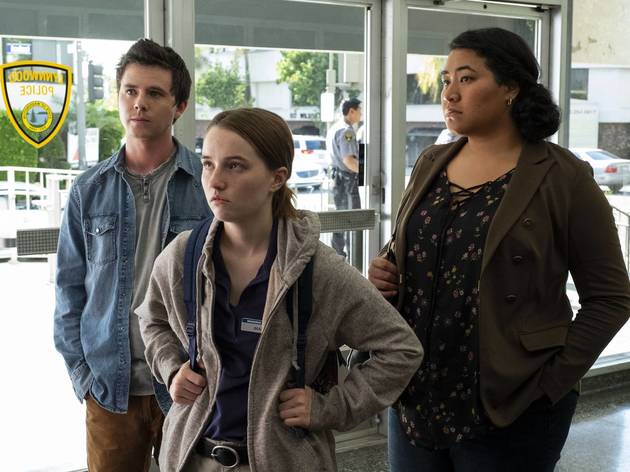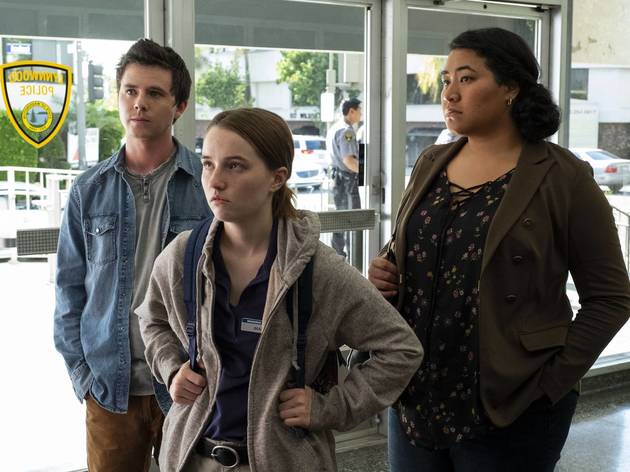 Photograph: Beth Dubber/Netflix
The 2019 miniseries is based on the 2015 Pulitzer Prize-winning article An Unbelievable Story of Rape, written by T Christian Miller and Ken Armstrong and conjunctively published by ProPublica and The Marshall Project. The cast is phenomenal both in name and performance — Toni Collette, Merritt Wever and Kaitlyn Dever in particular — but it is the poignancy of the adaptation that helped the series earn superb reviews.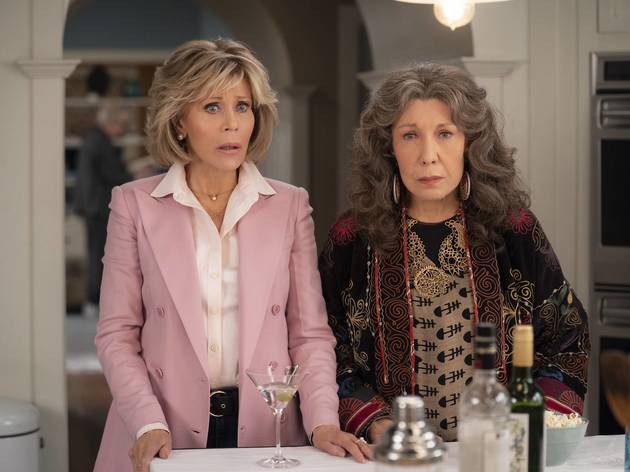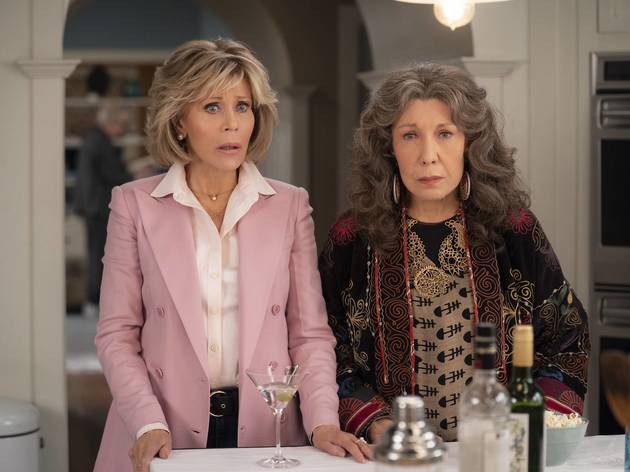 Photograph: Saeed Adyani/Netflix
Given constant Hollywood chatter about the difficulty that older actresses face when looking for suitable roles, Grace and Frankie is a truly refreshing show that makes full use of Jane Fonda's and Lily Tomlin's comedic chops. Add to that Sam Waterston and Martin Sheen as supporting actors and you've got yourself a sure success. Back in 2019, a seventh final season was announced, making this the longest-running Netflix original series in history. That would be 94 episodes in total.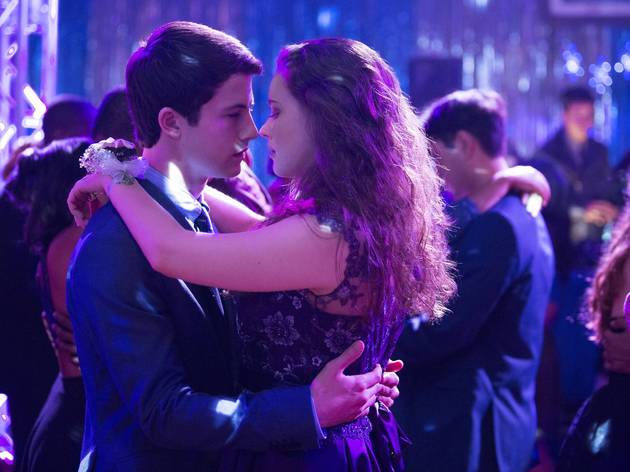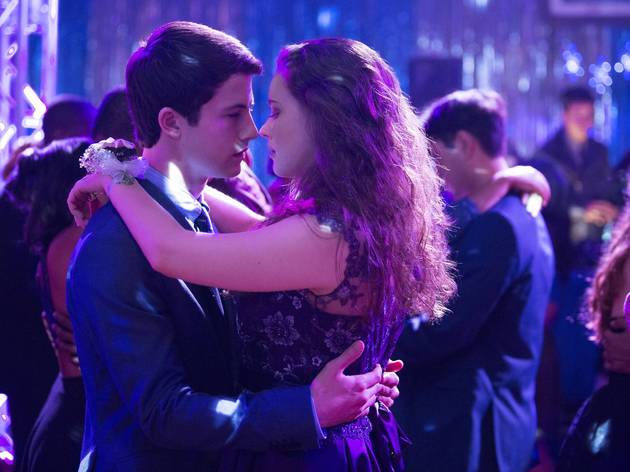 Photograph: Beth Dubber/Netflix
13 Reasons Why was marred in controversy, and we understand why. The show was extremely graphic, at times even seemingly glorifying teen depression and suicide. The second season even includes a warning video at the beginning of each episode. That said, there was just something about the show that truly hit home, especially during the first season, which was intended as a limited series. The show eventually capped off at four seasons. Beware: this is a very sad story.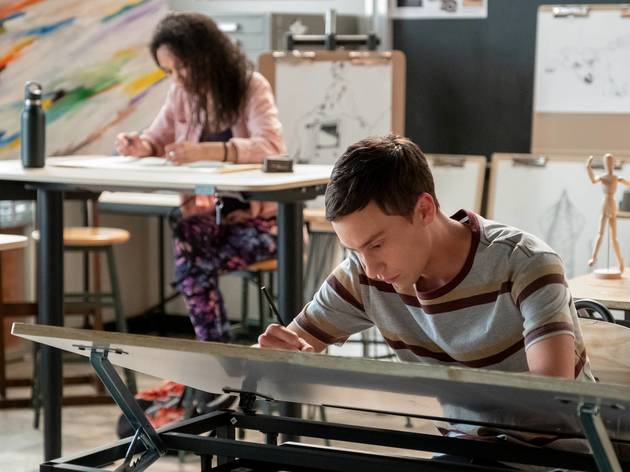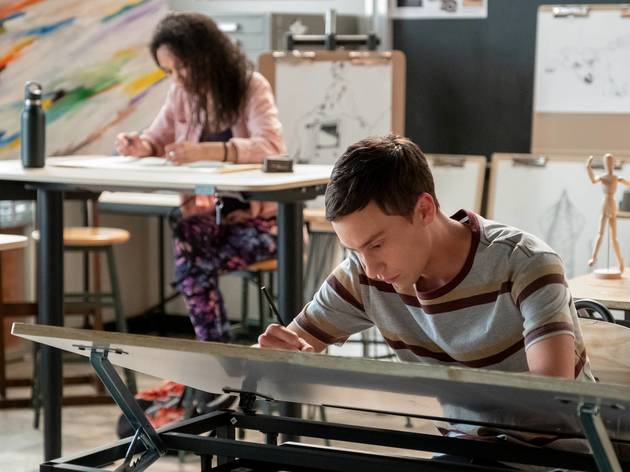 Photograph: Beth Dubber/Netflix
Sam Gardner (Keir Gilchrist) is an 18-year-old with autism spectrum disorder living in Connecticut. Atypical is his show. Although criticized in season one for its lack of autistic actors, the second and third seasons were well received by critics, an opinion matched by the show's rising popularity.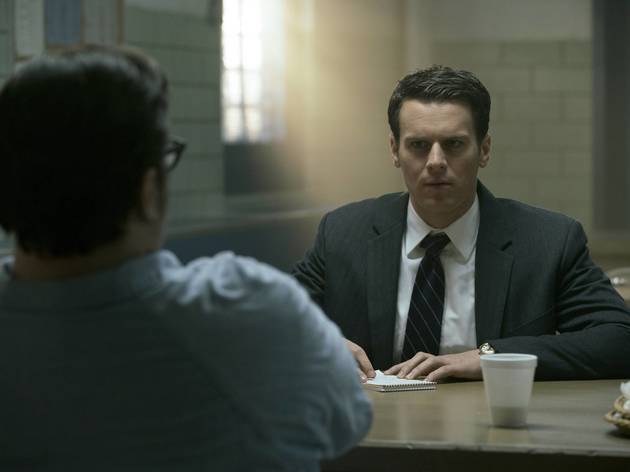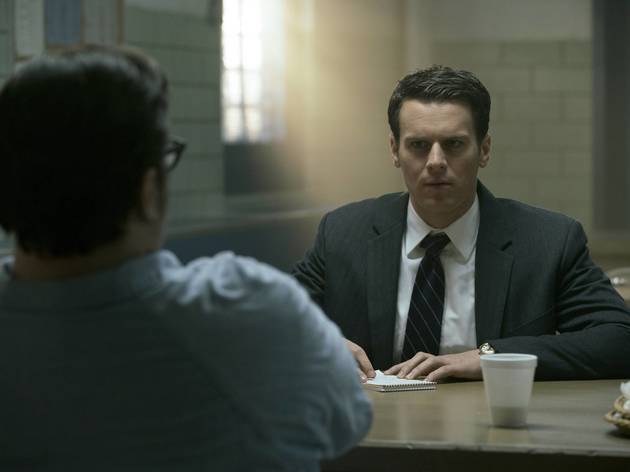 Photograph: Patrick Harbron/Netflix
Mindhunter started off great: the storyline, based on the book Mindhunter: Inside the FBI's Elite Serial Crime Unit, was gripping, the critics loved it, it was executive produced by the likes of David Fincher and Charlize Theron, and it gave us an out-of-the-ordinary performance by Jonathan Groff. Although the second season still focused on the way serial killers see the world, it fell a bit flat when compared to the debut episodes. In January of 2020, Netflix announced the show would be on an "indefinite hold."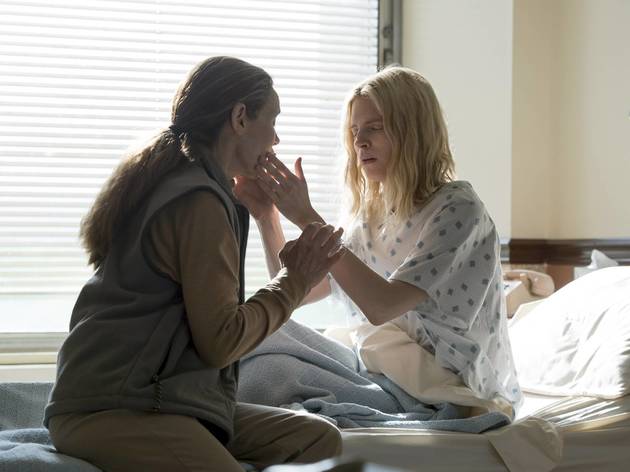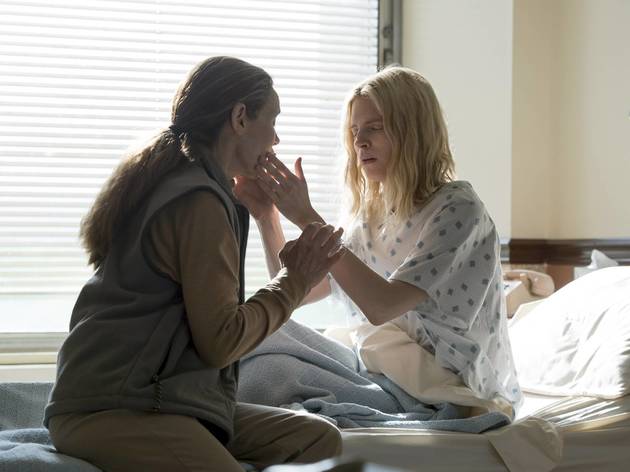 Photograph: JoJo Whilden/Netflix
The OA is one of those rare shows that lands on the scene without notice, is anchored by relatively unknown actors, yet unexpectedly makes a mark on television history and society in general. Unfortunately, after an absolutely incredible first season — probably one of the best that Netflix has ever aired — the second one turned out to be the exact opposite. The negative reviews are likely what prompted the network to cancel the show after season two, after originally announcing The OA would wrap up after five.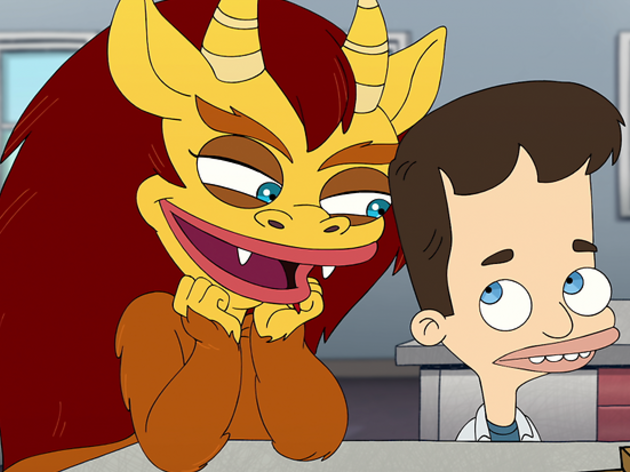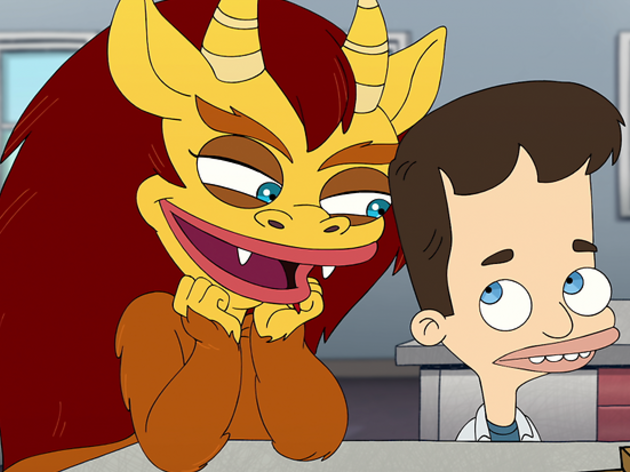 Image: Netflix
Nick Kroll and John Mulaney's star-studded puberty comedy shares a lot of themes — and cast members — with Hulu's Pen15, primary among them a fearlessness in addressing gross teenage sexuality and a massive amount of heart. What at first seemed like a hackneyed, rat-a-tat joke factory a la Family Guy has, over four seasons, evolved into a beacon of good-natured discourse and emotional revelations… all while maintaining its roster of hormone monsters (Maya Rudolph, we adore you) and talking poop. No small feat, that.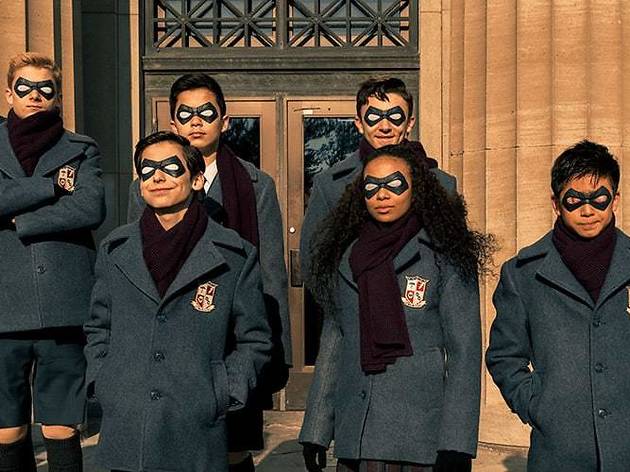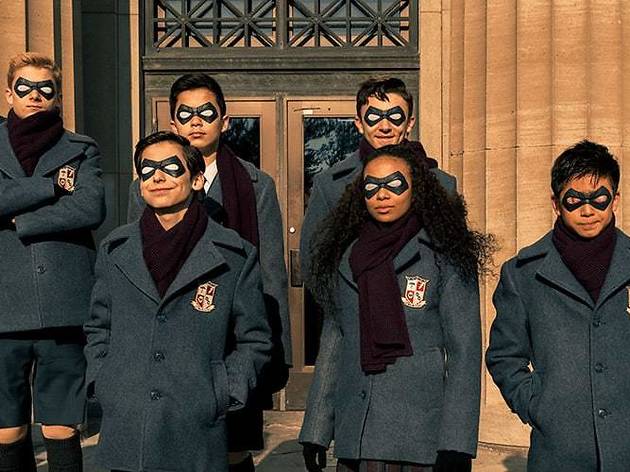 Photograph: Netflix
The antithesis of Amazon's gore-soaked superhero bro-down The Boys, Umbrella Academy is part X-Men, part Harry Potter and part Hellboy, yet somehow weirder than that recipe would have you believe. Elliot Page anchors a cast that also includes psychics, time travelers and one very smart monkey butler. It's wildly unpredictable, wholly original and further evidence that audiences are more than ready for superhero stories to get extra weird.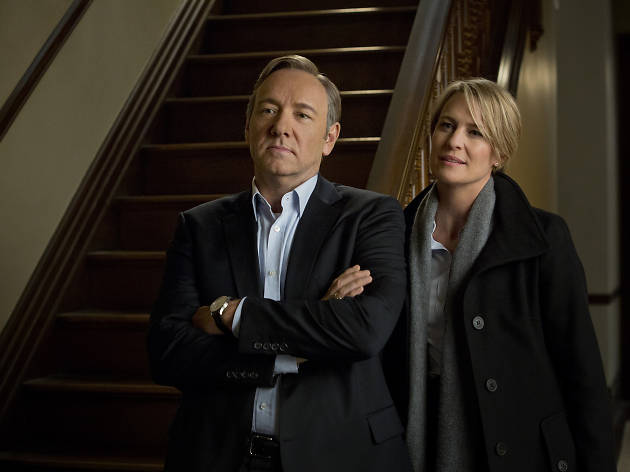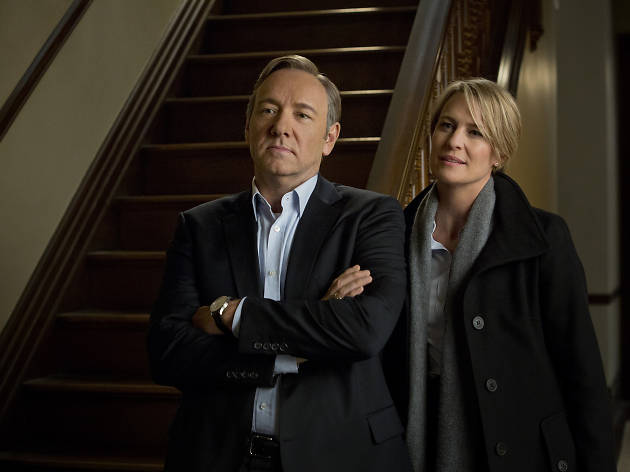 Photograph: Courtest Melinda Sue Gordon
Netflix's very first series came out swinging, with David Fincher enlisting Seven villain Kevin Spacey and the great Robin Wright for an eerily ahead-of-its-time look at cutthroat politicians. There hasn't been anything like it since maybe The West Wing aired, and Frank Underwood's methods to manipulate become darker and his ethical code more invisible with each new season.
Things, alas, started to go sideways as the series ran on, transitioning from brilliant to ridiculous and overwrought long before revelations about Spacey led to his character getting the axe. The show's legacy will forever be tainted by Spacey's off-camera behavior, but the fact is that it was already in trouble before allegations came to light, steadily declining after the brilliant season 4.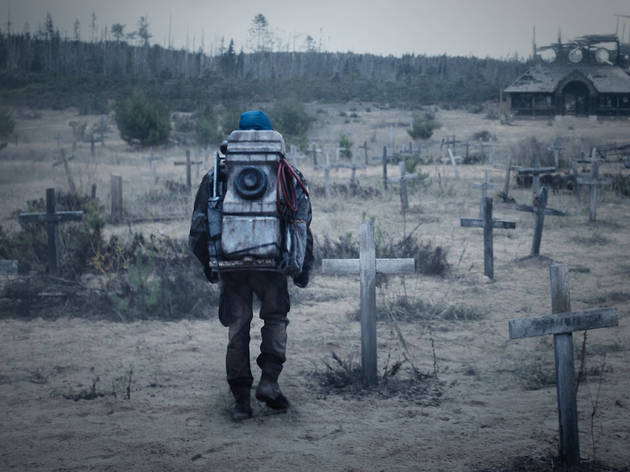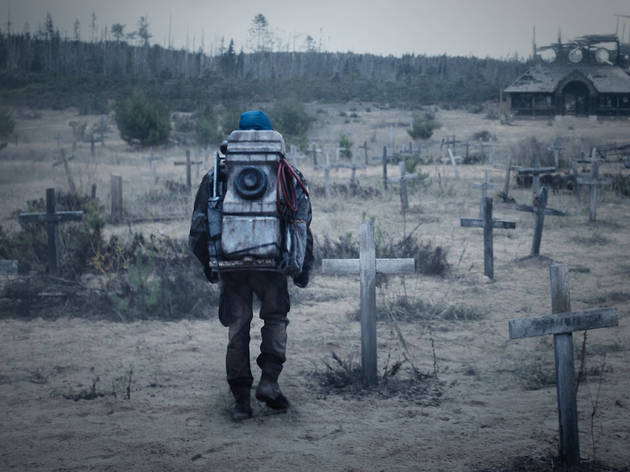 Photograph: Netflix
Way before Marvel was all-in on time travel, this bleak German import spun a wild, self-contained tapestry about a small German community leaping back and forth in time to prevent an apocalyptic event. Season 1 is near perfect, 2 is deliciously weird and 3 flies off the rails, but that's kind of the fun: Perfectly cast, hilariously humorless, wildly overwrought in its melodrama and cold as a German winter, this is a feast for binge-watchers who relish in theorising what could come next.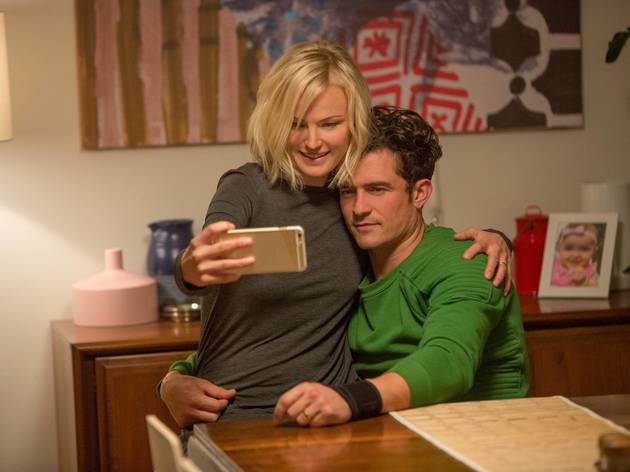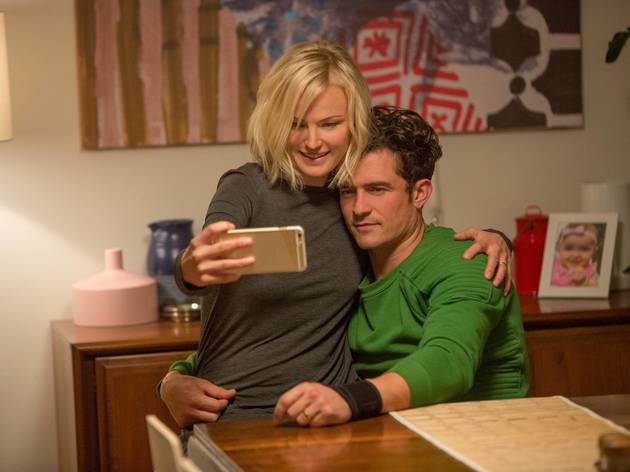 Photograph: Patrick Wymore/Netflix
Although failing when attempting to honestly depict modern love, Easy should still be considered part of Netflix's golden canon. A total of three seasons and 25 half-hour episodes, the anthology series boasts some pretty swanky cast members, including Orlando Bloom, Malin Akerman, Aubrey Plaza and Dave Franco. Given its format, you don't necessarily need to watch the episodes in order — although we suggest you do.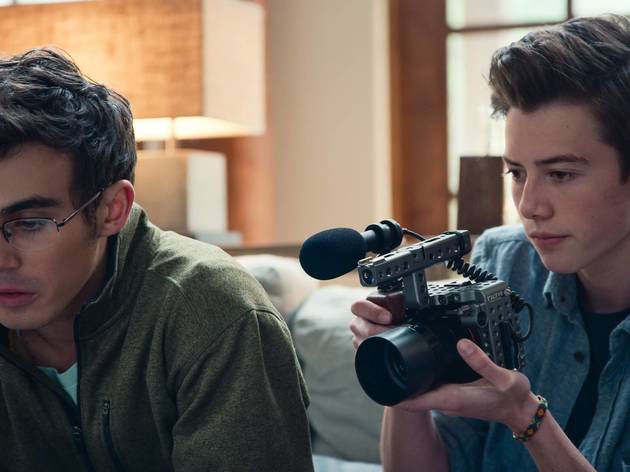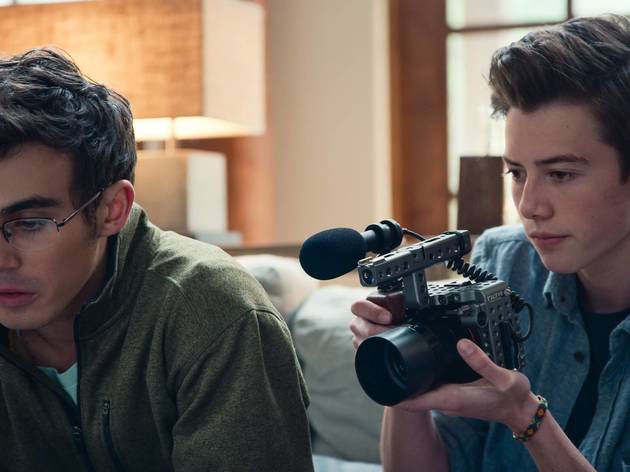 Photograph: Netflix
American Vandal deserves a spot on this list for many reasons. Chiefly, its sheer originality. The mockumentary is basically a parody of the true crime documentaries that still seem to capture the world's attention — we're talking Serial, Abducted in Plain Sight and especially Netflix's Making a Murderer more. Keep national trends in mind while watching, and remember: Anyone and everyone can be the Turd Burglar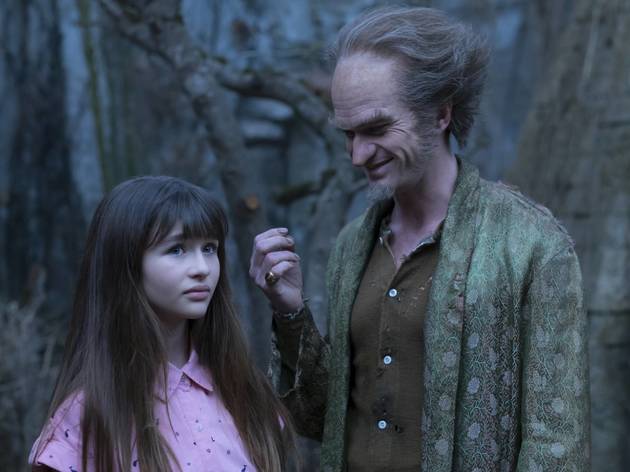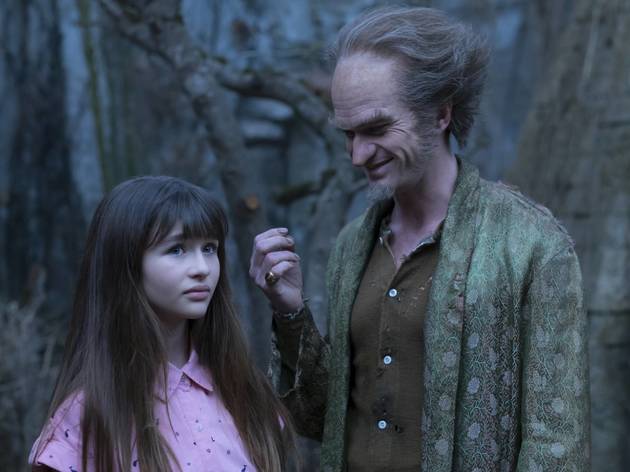 Photograph: Joe Lederer/Netflix
29. A Series of Unfortunate Events
The always wonderful Neil Patrick Harris takes us inside the eponymous children's novel series written by Lemony Snicket (yes, that's a pen name). All 13 books are adapted across the three seasons in which Harris' sinister count — played by Jim Carrey in a film adaptation — chases a group of orphans through some seriously Edward Gorey-esque landscapes. For older kids with a morbid streak, and adults with nostalgia for their gothier days, it's a visual and comedic feast.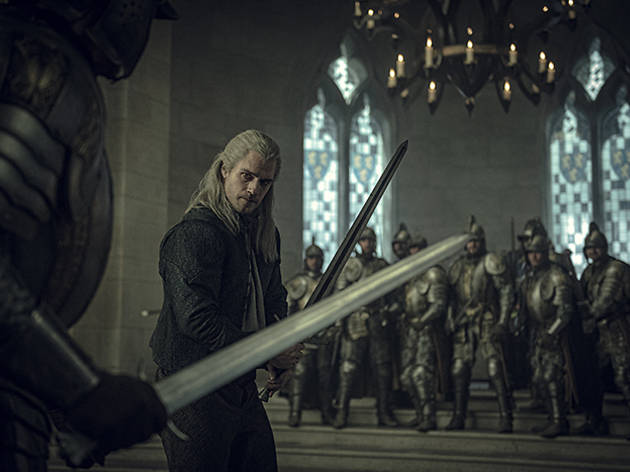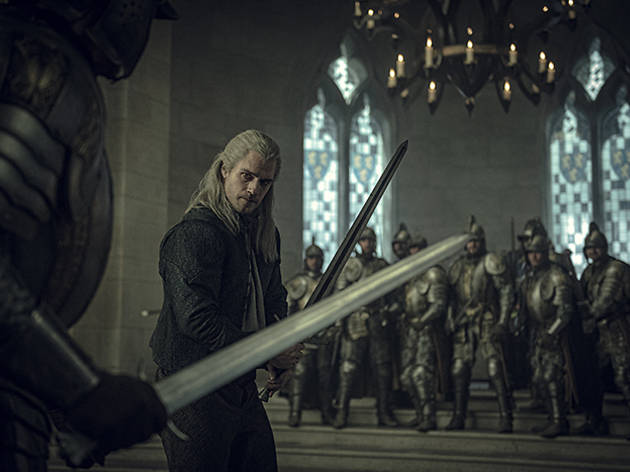 Photograph: Netflix
This Henry Cavill-starring video-game adaptation answers a question nobody thought to ask: What if Game of Thrones didn't take itself so seriously? It's a bit campy, but the production design is great, and Cavill fully commits to everything, especially particularly taking baths and swinging a broadsword, both of which he does with reckless abandon.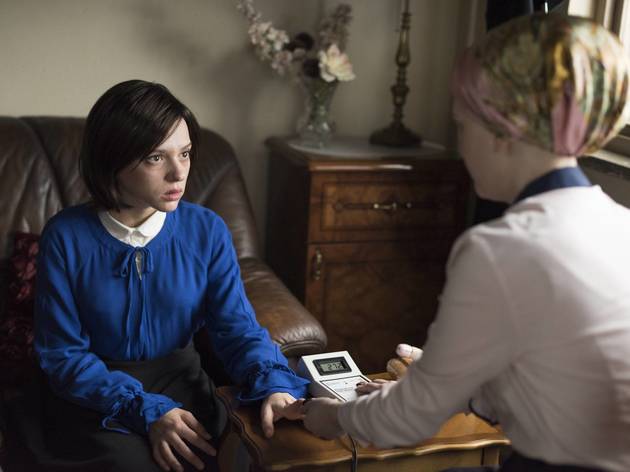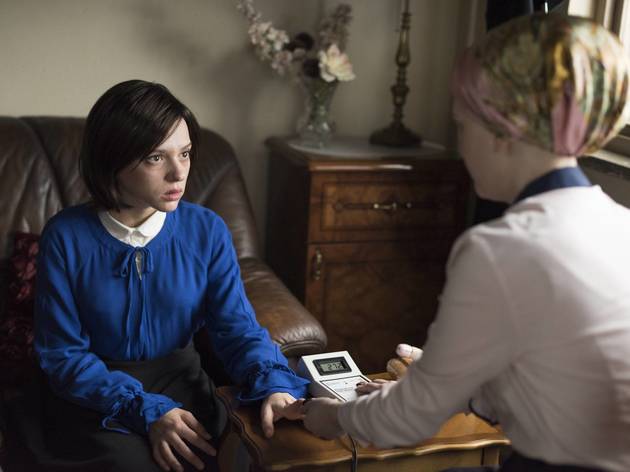 Photograph: Anika Molnar/Netflix
Unorthodox is both hard and easy to watch. Heavy material depicted in digestible bits (4 episodes, each just under an hour), the story takes you inside the Hasidic community that calls Williamsburg, Brooklyn home. Loosely based on Deborah Feldman's 2012 autobiography (Unorthodox: The Scandalous Rejection of My Hasidic Roots), this is the first Netflix series almost exclusively shot in Yiddish.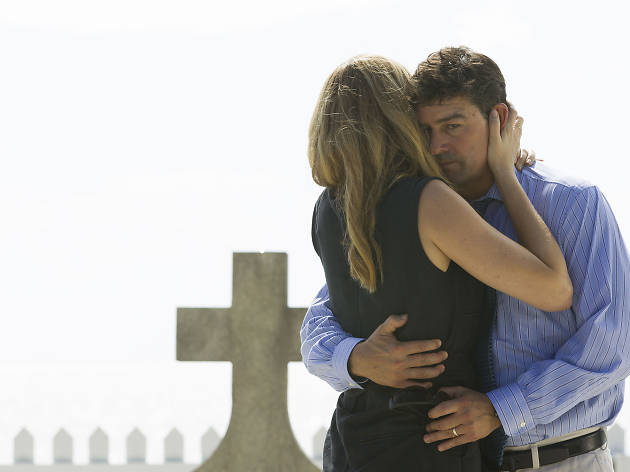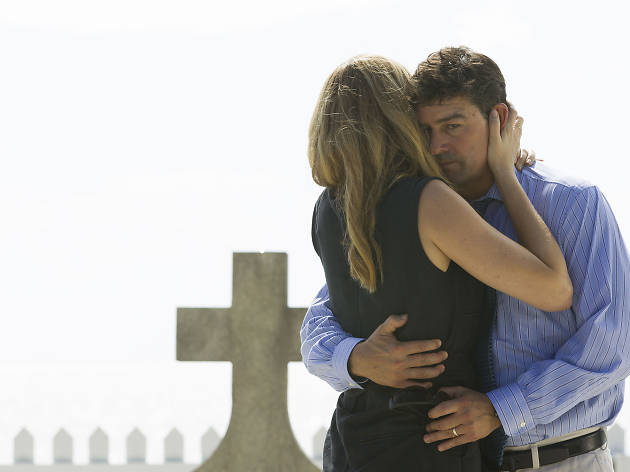 As can be expected with TV dramas, this serial thriller lets you know right away that, obviously, nothing is as it seems. But this particular family and the particular secrets they protect are gripping and layered and will draw viewers in as they tear relationships and familial trust apart.
As any original fan of the series will likely agree, although season one was above-average good, the second and final one unfortunately fell short. Ben Mendelsohn's performance as the black sheep of the family still resonates, though.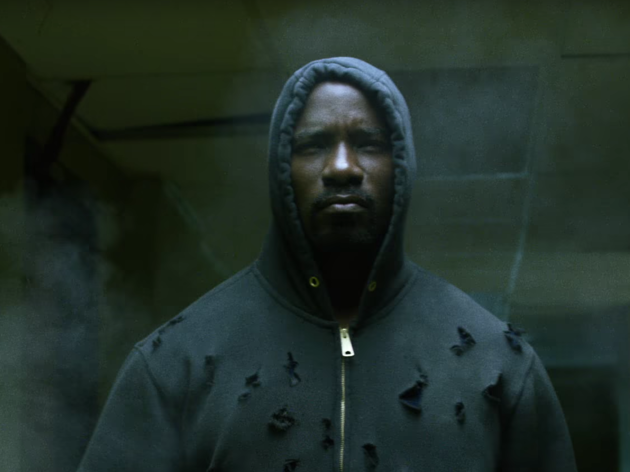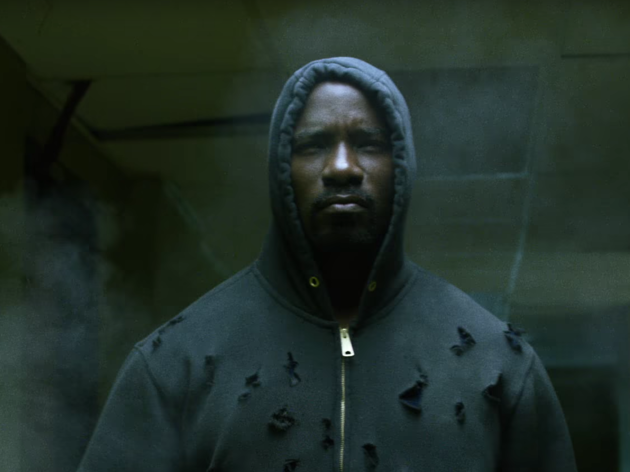 The Marvel show about an unassuming vigilante (Mike Colter) makes some serious statements about racism, and it was so buzzy it crashed Netflix for more than two hours with its debut. It can be slow-moving, but those impressive fight scenes will sneak up on you as Cage nonchalantly saunters into battle on the streets of Harlem (which actually look like real Harlem), with only a car door as a weapon.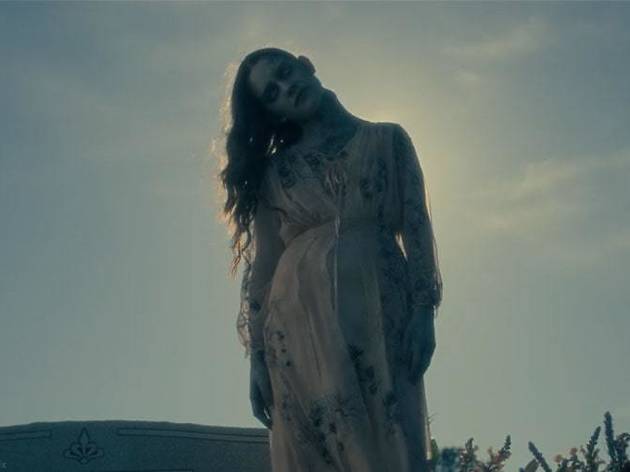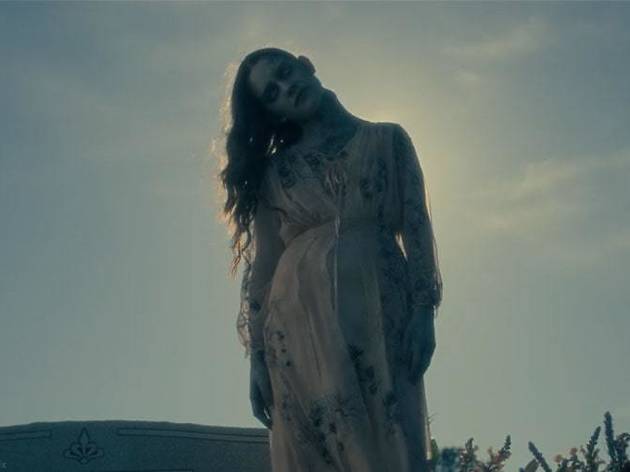 Photograph: Netflix
34. The Haunting of Hill House/The Haunting of Bly Manor
Mike Flanagan's gothic horror anthology – based first on the works of Shirley Jackson, then Henry James – has its lulls, often stumbling deep into melodrama. But when it's operating in horror mode, the series is a top-tier funhouse, one in which every shot becomes a game of Where's Waldo to spot the ghouls lurking by the dozens in the shadows as the family drama plays out.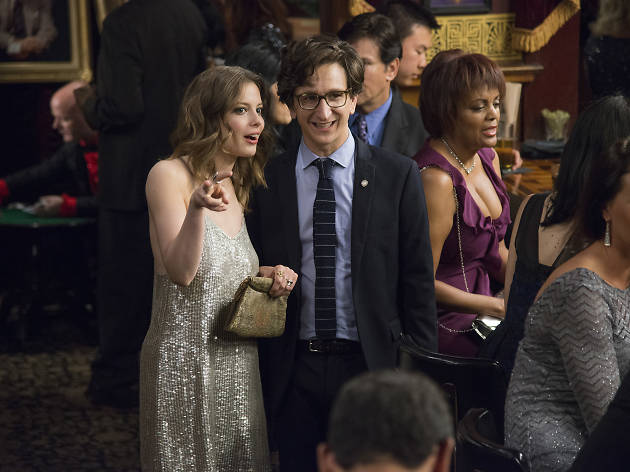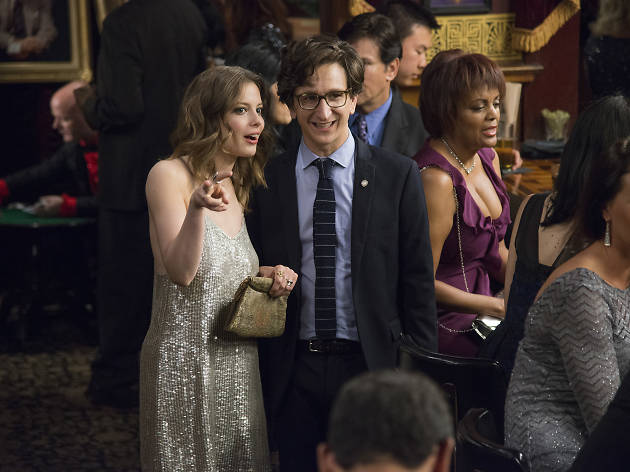 Photograph: Courtesy Suzanne Hanover/Netflix
Look, dating is hard these days, and Love doesn't let it off easy. Mickey and Gus are friends and also not so much friends, and also maybe more than friends? The two deal with their past relationships, hang-ups about love and feelings about it all with dry humor and the will to just make it out alive. Yep, we've been there.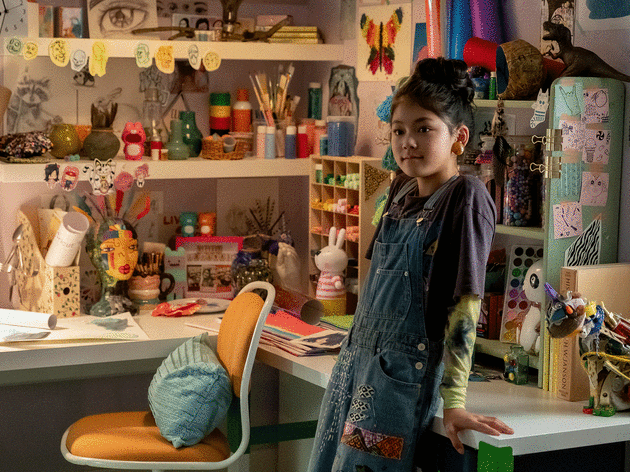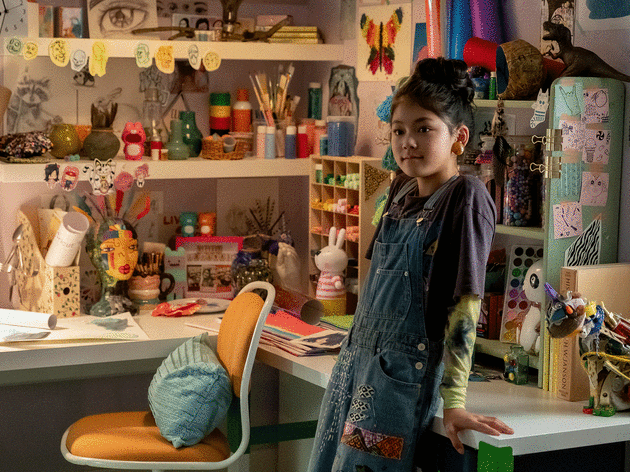 Photograph: Kailey Schwerman/Netflix
36. The Baby-Sitters Club
Based on the beloved eponymous children's novel series by Ann M. Martin, the adorable show focuses on five middle-school girls who live in Connecticut and—duh—start a babysitting business. The delightful show is sure to tug at your heartstrings.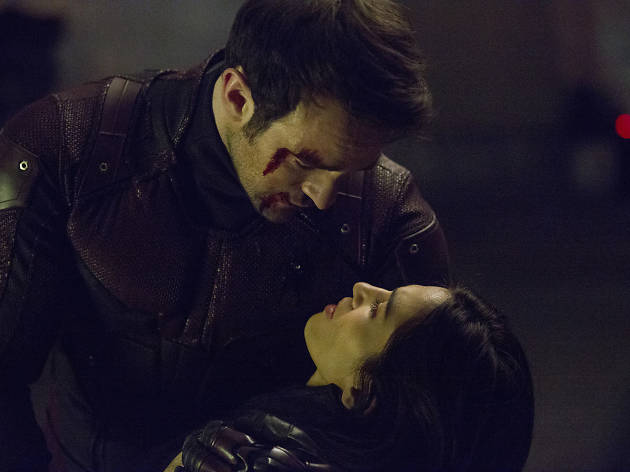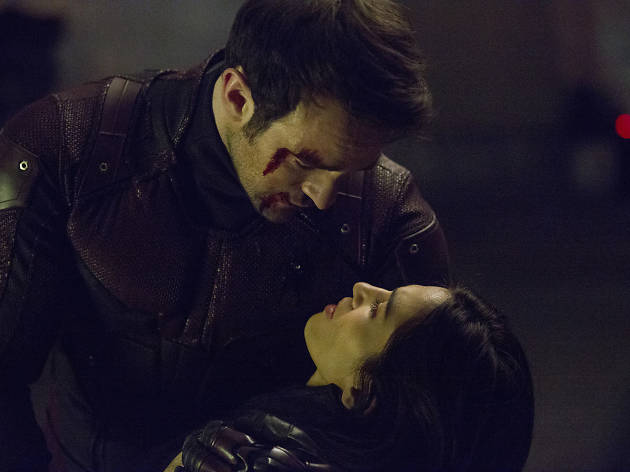 Photograph: Courtesy Patrick Harbron/Netflix
The dark drama let Netflix redeem Daredevil from the uneven 2003 Ben Affleck film. Charlie Cox steps into the role of the blind crime fighter who takes on the legal system by day and the criminals who hide in the shadows by night.Cox is rumored to be resurrected in the Marvel Cinematic Universe at some point, and one look at Daredevil's iconic bruiser of a hallway fight should show you why they want more.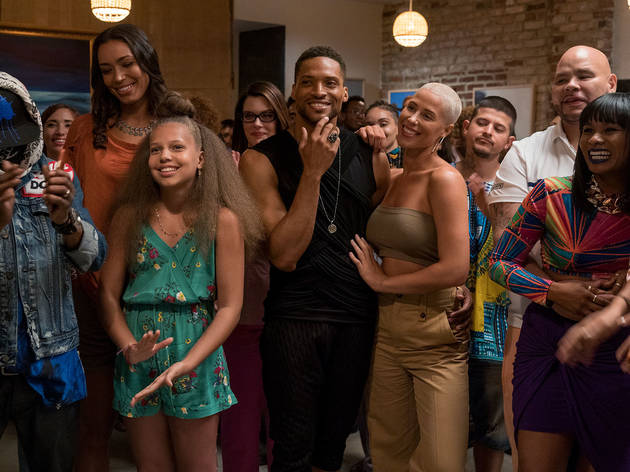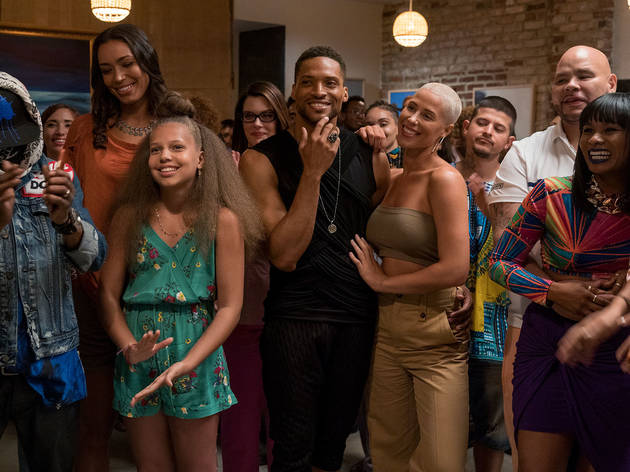 Photograph: David Lee/Netflix
Spike Lee takes his 1986 eponymous film and turns it into a show for Netflix, directing the production himself. The great DeWanda Rise plays Nola Darling, whose life in Brooklyn takes center stage throughout each episode. Dissecting the experiences of a young Black woman in New York, the series —which was cancelled after two seasons — was certainly undersung.
Want to watch an Adam Sandler movie?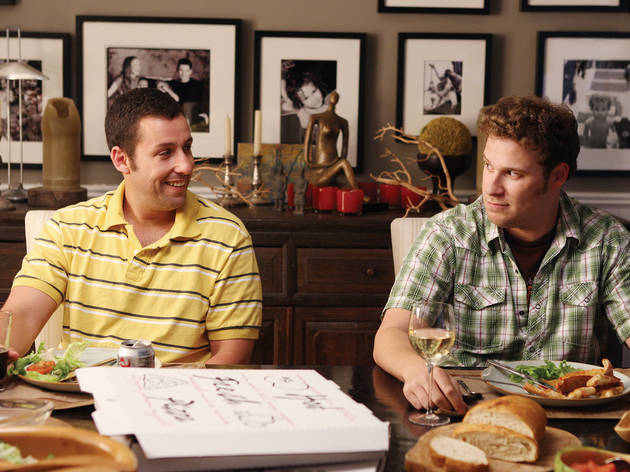 In these Adam Sandler movies, the native New Yorker gives dozens of worthy performances, from slapstick to dramatic