The best Netflix series
The best Netflix series prove to cable TV that original streamed shows are just as inspired, captivating and hilarious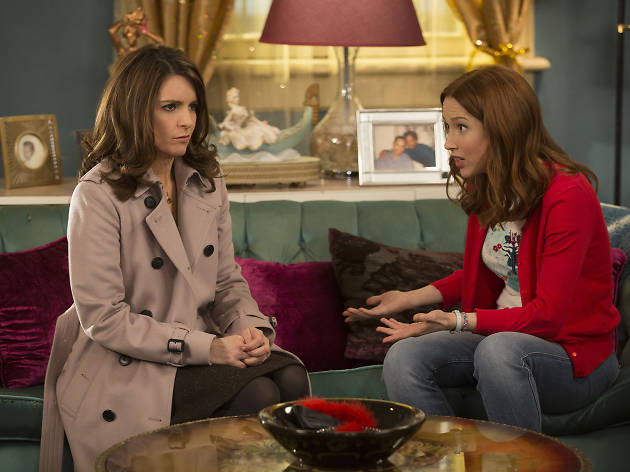 We're used to having the best Netflix series on demand, though just a few short years ago the company was just a DVD delivery service. Now, the streaming giant is responsible for fantastic original series that are some of the best TV shows. (And that's not even including the long list of best movies on Netflix.) Acclaimed and totally binge-worthy, the following series run the gamut from feel-good comedies on Netflix to dark thrillers that will have you sleeping with the lights on.
Best Netflix series to watch
1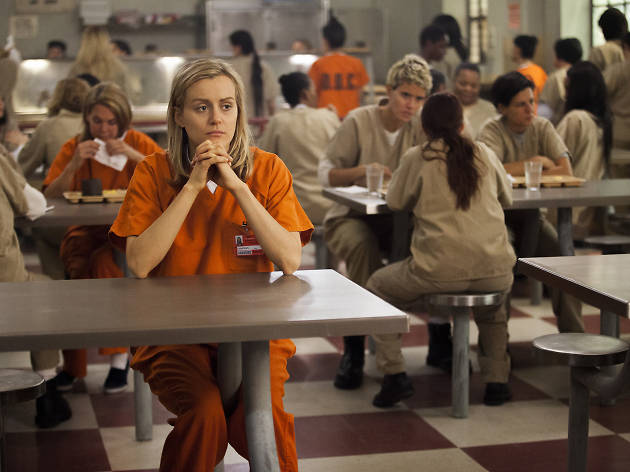 Photograph: Courtesy Orange is the New Black
The first truly bingeable Netflix series changed the game from episode one. Though the second two seasons had their flaws, from the beginning, OITNB wooed us all with its smart writing and memorable characters. It's Netflix's most-watched original series, and whether you consider it a drama or a comedy, it's won an Emmy for that.
2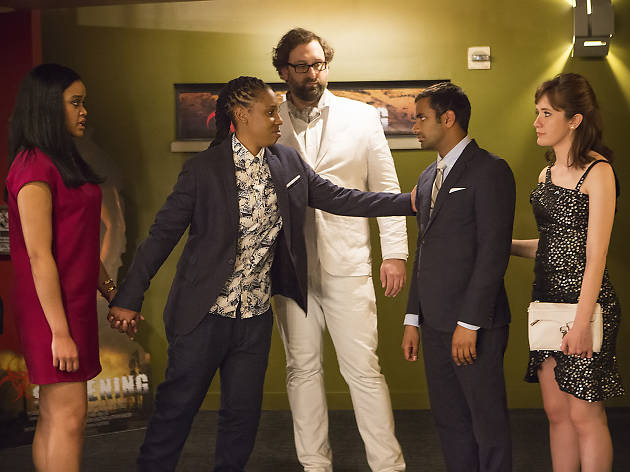 Photograph: Courtesy K.C. Bailey/Netflix
Aziz Ansari—who's also the writer and showrunner—finally lands in a leading role as Dev, an Indian-American actor dating, eating and accessorizing his way through NYC. The show is a unique study of relationships and self-awareness in the Tinder era that won't be all that unfamiliar to millennial in the city. (Pasta at midnight? Been there.)
3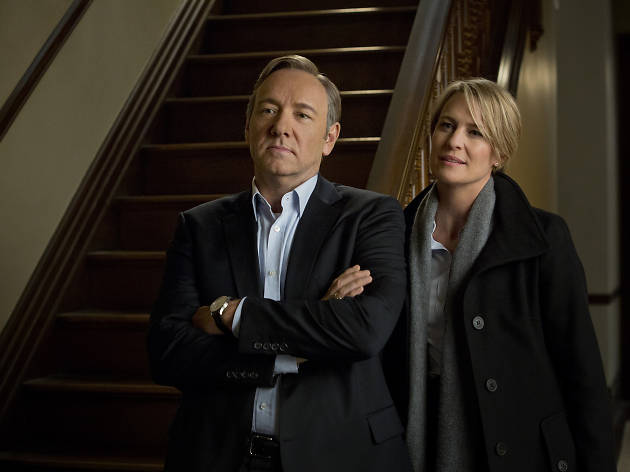 Photograph: Courtest Melinda Sue Gordon
Kevin Spacey and Robin Roberts are almost eerily suited to their conniving, power-hungry characters in the political drama that's enthralled viewers. There hasn't been anything like it since maybe The West Wing aired, and Frank Underwood's methods to manipulate become darker and his ethical code more invisible with each new season.
4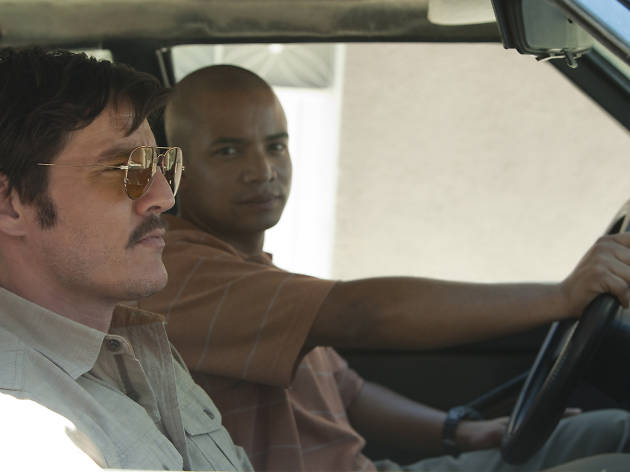 Photograph: Courtesy Juan Pablo Gutierrez/Netflix
There's no business like the blow business for the infamous Medellin drug cartel kingpin Pablo Escobar, and the DEA agent tasked with his takedown. Narcos looks into the gritty world of the drug trade and how one man stacked his pieces just to have it all torn down.
5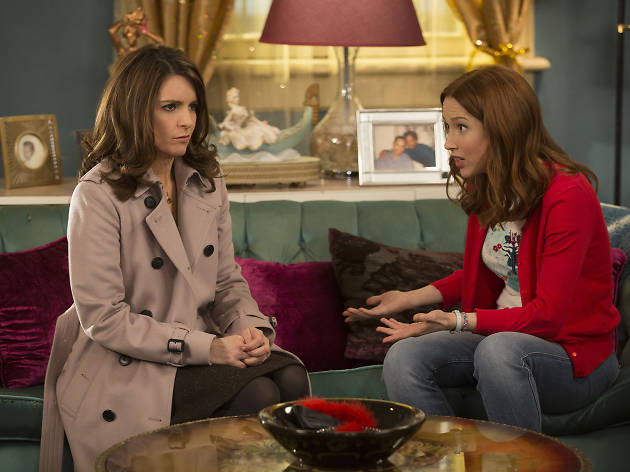 Photograph: Courtesy Eric Liebowitz / Netflix
The Unbreakable Kimmy Schmidt
Kimmy Schmidt will help fill that 30 Rock–size hole in your DVR and leave you wishing you had Tina Fey as your therapist. Crafted by Fey and brought to life by the perfectly-cast Ellie Kemper, Kimmy comments on modern society with the innocence of a child and the experiences of an adult (an adult locked in a bunker for most of her life, that is) to make you wonder just how we let some things in the world get so weird.
6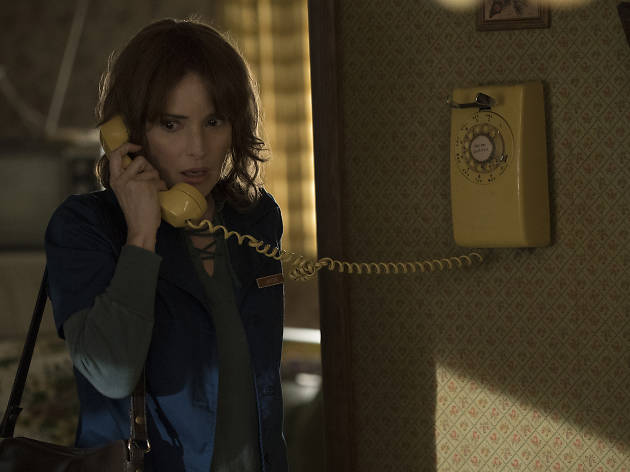 Photograph: Courtesy Curtis Baker/Netflix
Flashback to 1983 and a time when the bizarre and unreal were suddenly more ingrained in reality than you once thought. Winona Ryder stars as the mother to Will, a young boy whose sudden disappearance and subsequent investigation unearths the twisted secrets and truths lurking beneath a small town's peaceful facade.
7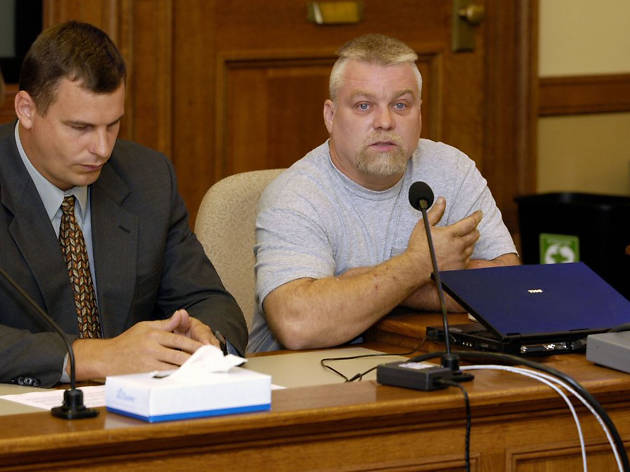 Photograph: Courtesy Netflix
If the name Adnan Syed means anything to you, you probably found yourself enthralled in Making a Murderer after you lost your Serial fix. Each episode explores new evidence and developments in the true case of Steven Avery, a man accused of murder after 18 years in prison on a wrongful conviction. Yes, it's as complicated and brain-bending as it sounds.
8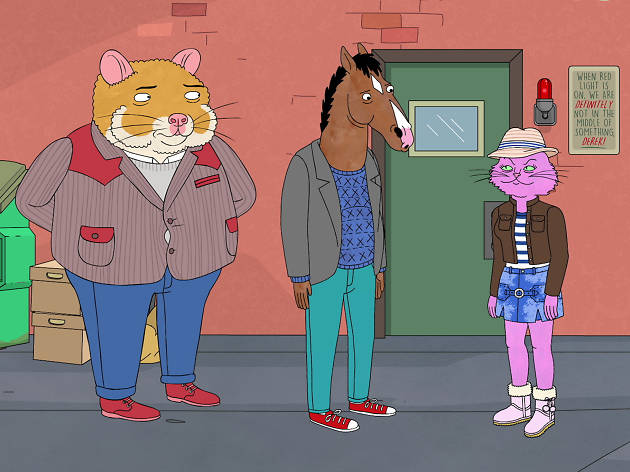 Photograph: Courtest Netflix
BoJack is a washed-up, has-been humanoid horse-man who's desperate to launch a comeback after his wildly successful mid-1990s sitcom career began fading to oblivion. Sound depressing? Oh, it is, but that doesn't mean the animated show is a drag—it's one of the best un-kid-friendly cartoons out there.
9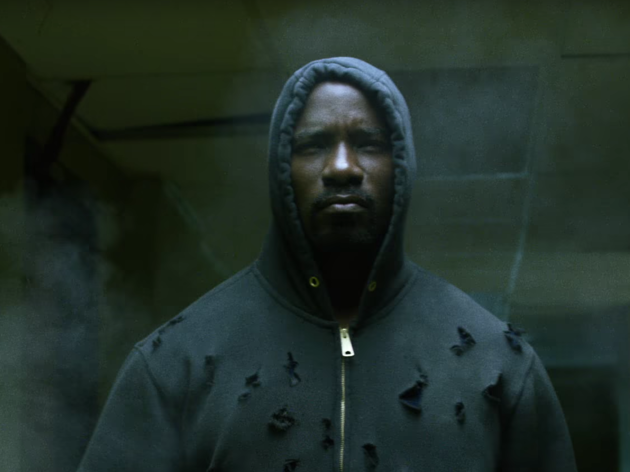 The Marvel show about an unassuming vigilante (Mike Colter) makes some serious statements about racism, and it's so buzzy it crashed Netflix for more than two hours with its debut. It can be slow-moving, but those impressive fight scenes will sneak up on you as Cage nonchalantly saunters into battle on the streets of Harlem (which actually look like real Harlem), with only a car door as a weapon.
10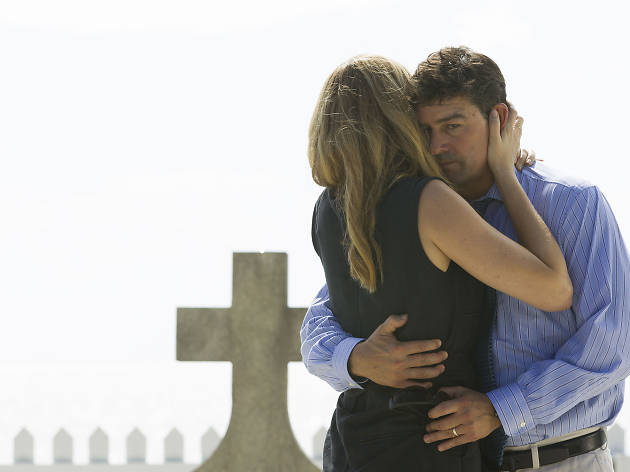 Photograph: Courtesy Saeed Adyani/Netflix
As can be expected with TV dramas, this serial thriller lets you know right away that, obviously, nothing is as it seems. But this particular family and the particular secrets they protect are gripping and layered and will draw viewers in as they tear relationships and familial trust apart.
11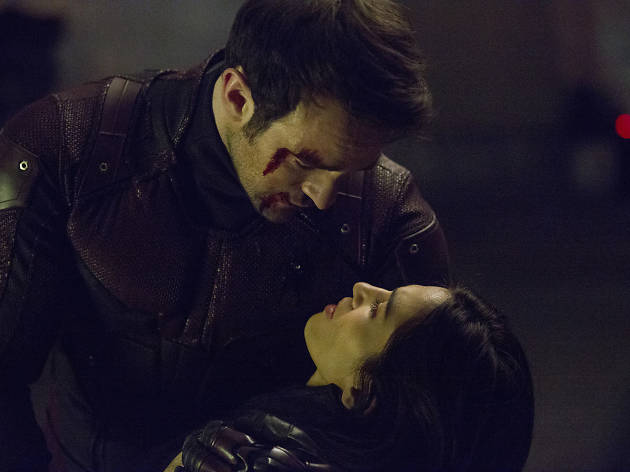 Photograph: Courtesy Patrick Harbron/Netflix
The dark drama let Netflix redeem Daredevil from the uneven 2003 Ben Affleck film. Charlie Cox steps into the role of the blind crime fighter who takes on the legal system by day and the criminals who hide in the shadows by night.
12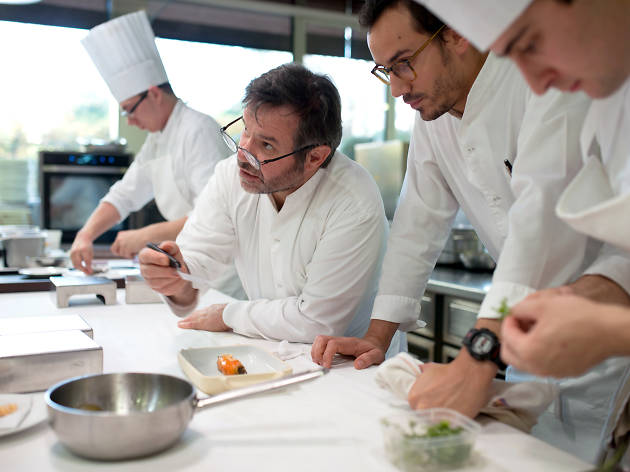 Photograph: Courtesy Lucie Cipolla
This show goes beyond reality cooking shows and takes you to the source of some of the most delicious meals imaginable. The documentary series sits down in the home kitchen of some of the most esteemed and acclaimed chefs in the world to see how they eat and live when they're not helming a restaurant's line.
Show more
Want to watch an Adam Sandler movie?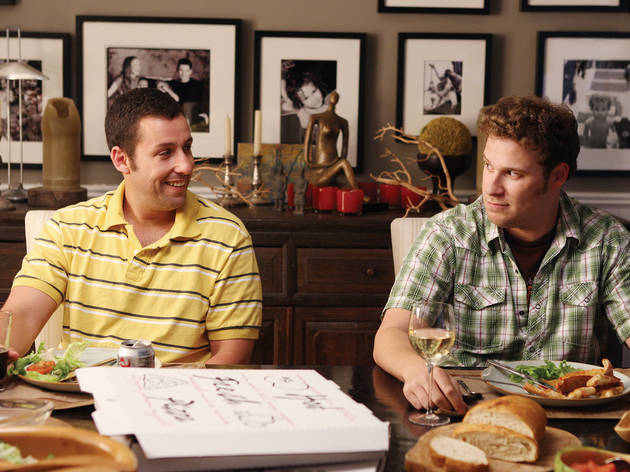 In these Adam Sandler movies, the native New Yorker gives dozens of worthy performances, from slapstick to dramatic