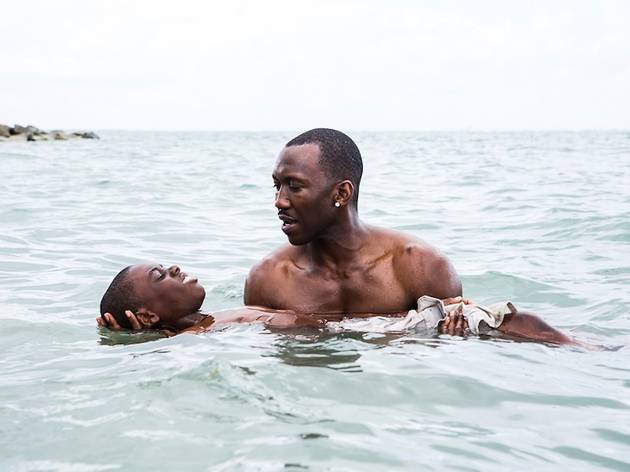 The best romantic movies on Netflix
Swoon your way to lovestruck bliss (without leaving your couch) with the best romantic movies streaming on Netflix
Who needs Valentine's Day to feel romantic? If you've got a TV and a subscription to Netflix, then you can indulge in all the romance that your heart desires. You might be in the market for something to watch after a dinner reservation at one of our favorite romantic restaurants or maybe for an evening settled in on the sofa with some ice cream. Either way, you'll be looking for the ideal movie. That's where we come in. Rather than thumbing through endless menus for the perfect film, check out our guide to the best romantic movies streaming on Netflix now.
RECOMMENDED: See all of the best movies on Netflix
Best romantic movies on Netflix
Merchant and Ivory turned again and again to EM Forster, and they must have been in sync with his lyrical, wordy prose style, because they got the tone right every time. Anthony Hopkins, Emma Thompson and Helena Bonham Carter excel in this Oscar-winning adaptation of what many consider Forster's greatest work.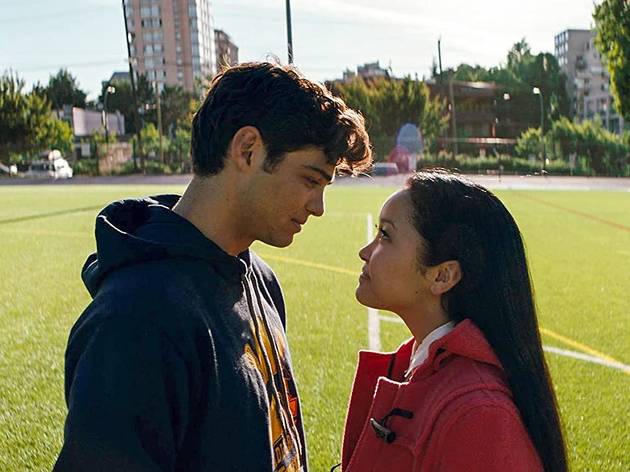 Photograph: Netflix
2. To All the Boys I've Loved Before (2018)
Netflix's efforts to revive the romantic comedy has yielded mixed results, but this teen romcom is definitely one of its stronger attempts. While it plays up to some tropes – awkward but attractive girl and school's hottest jock pretend to date only for the pair to fall desperately in love – the central premise feels unique and relatable. The casting is also ace: Lana Condor is excellent as protagonist Lara Jean, while Noah Centineo ticks all the teen heartthrob boxes. An equally enjoyable sequel, To All the Boys: PS I Still Love You, was released in 2020, with a third film planned for 2021.
The Academy anointed it Best Film in 2017 and who could argue? Moonlight is a deeply humane, heartfelt drama about growing up, with immaculate performances throughout. Told in three segments – childhood, adolescence, and adulthood – it explores first love, sexuality and Black masculinity with tender poeticism.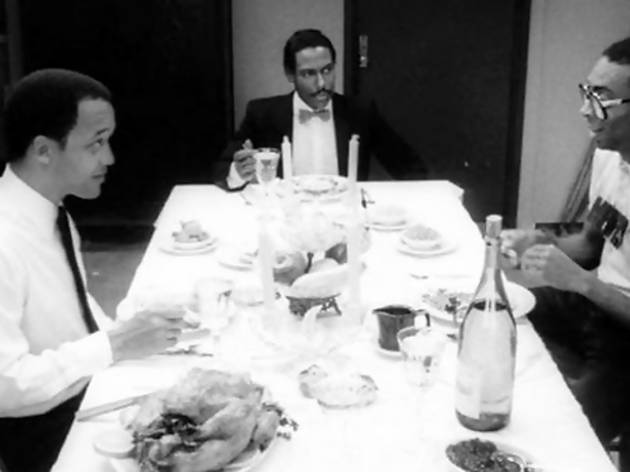 Spike Lee's first feature focuses around the attempts of Nola Darling (Tracy Camilla Johns) to sort out the three steady men in her life with a view (maybe) to marriage: the sincere and caring Jamie (Tommy Redmond Hicks), the self-obsessed model Greer (John Canada Terrell), and the outrageous bicycle messenger Mars (Lee himself). Loose and light on its feet, its series of painfully funny romantic vignettes offer a handy snapshot of what dating in the pre-iPhone app age felt like.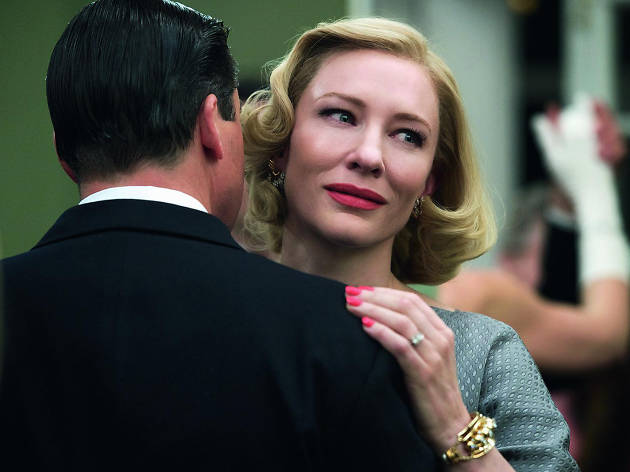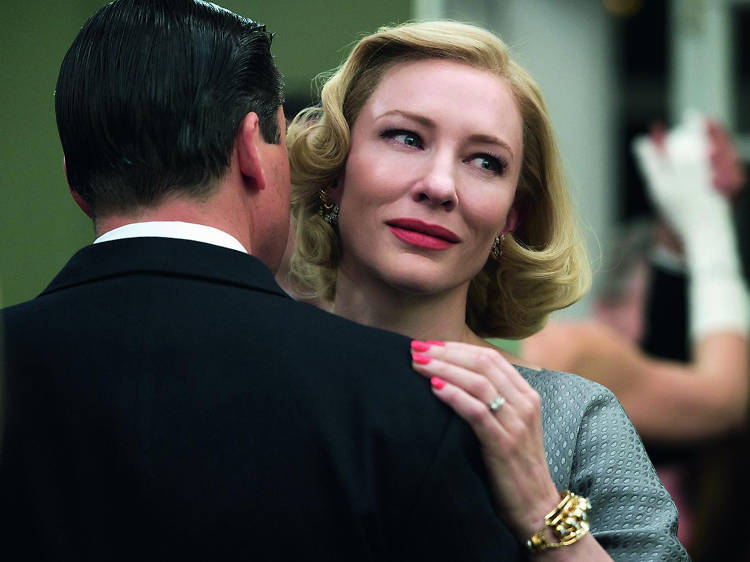 Lit up by two immense performance and full of deep-felt yearning, Todd Haynes's love story could be the most romantic Christmas movie this side of The Shop Around the Corner. Like that Lubitsch classic, a department store plays a key role. It's there that Carol (Cate Blanchett) and Therese (Rooney Mara) meet and begin a clandestine affair that brings elation and pain in almost equal measures. It's a beautifully crafted reminder that love can be a risk as well as a balm.
Part-love story, part-mental health drama, this David O Russell film gets right into the tall grass of relationships – romantic, platonic and somewhere in between. How do we connect with another person when we've lost our sense of ourselves? How much weirdness is too much weirdness? And what do you do if the dad-in-law is Robert De Niro? Bradley Cooper and Jennifer Lawrencem are on top form in a bittersweet kinda-love story for lost souls.
Just the age-old story of 'boy meets girl, girl turns out to be celestial being', this Neil Gaiman adaptation weaves a beguiling love story into a deliriously deranged fantasy adventure that stars virtually every English thesp going, as well as Michelle Pfeiffer and Robert De Niro for good measure. The lovebirds, played by Charlie Cox and Claire Danes, muster enough frisky chemistry to evoke happy memories of Westley and Buttercup in The Princess Bride.
A tour through Richard Curtisland, this British rom-com ticks off all the old Curtis favourites: picturebook London locations, doe-eyed romance, Bill Nighy being a mensch, and a funny bit with Richard E Grant. It's not going to win over the Curtis agnostics but its easy familiarity, good-natured lessons about the path of true love not running smoothly, and touching father and son relationship make it a moorish slice of movie comfort food.
Julia Roberts stars in this oddly dark romantic comedy about a career-focused food critic who, upon realising she's in love with her old friend Michael (Dermot Mulroney), attempts to sabotage his upcoming wedding. Roberts is delightful and the perfect foil for Michael's bubbly law student fiancée, played by Cameron Diaz. The real highlight is Rupert Everett, though, who plays Roberts's troublemaking gay best friend with devilish flair.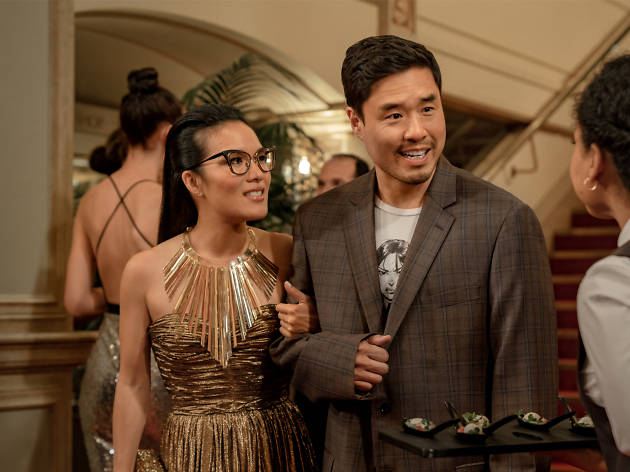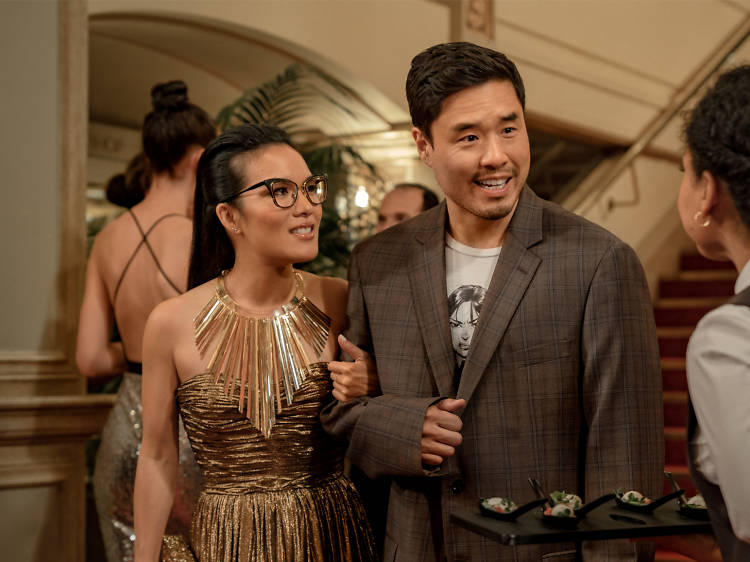 Photograph: Ed Araquel / Netflix
10. Always Be My Maybe (2019)
Ali Wong and Randall Park absolutely are brilliant in this Netflix Original romantic comedy about two childhood friends who lose touch after a teenage fling turns sour, only to be reunited in adulthood. It might sound like familiar romcom territory, and it is, but it's done so well and in such a relaxed manner that you don't mind any retreading. Also, keep your eyes peeled for a show-stealing cameo from Keanu Reeves.
Looking for more movies on Netflix?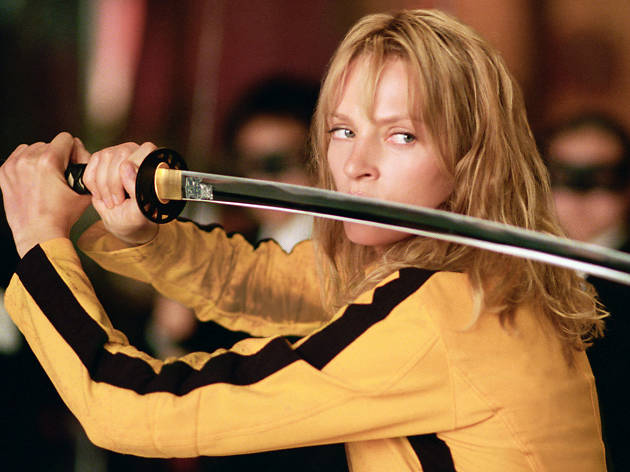 Netflix stocks the month with a brilliant quintet of modern-day classics, perfect for a night at home on the couch