See seven classic films that influenced Mad Men
Show creator Matthew Weiner curates a series at MoMI that goes behind the facade of Don Draper
People are always saying "television is the new movies," but to watch Mad Men—arguably the most cinematic TV show ever made—it seems like it would be more accurate to say that television is the old movies. After seven glorious seasons of sharp suits, mid-day Scotches and existential crises, Matthew Weiner's long running series about the advertising industry of the 1960s is finally coming to a close this spring. In honor of the final season, Museum of the Moving Image is hosting a series about the classic films that inspired the show, with Weiner himself curating the slate to reveal how the movies helped him reinvent television.

We run through seven of Weiner's choices, starting with what he had to say about the movies, and then adding our own thoughts about how these films may have rubbed off on the show.

"Required Viewing: Mad Men's Movie Influences" runs though April 26th.
See more Mad Men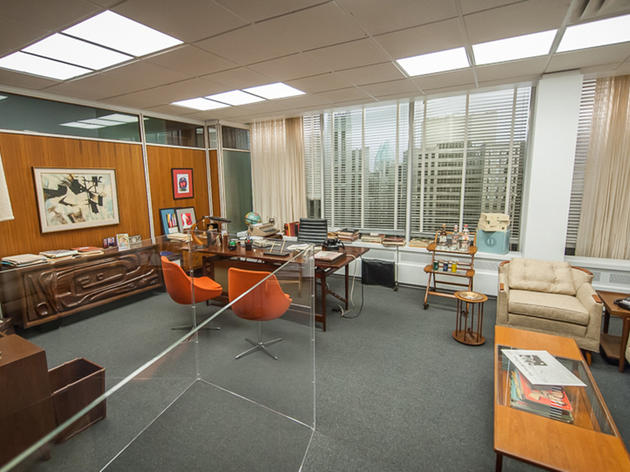 Check out some of the series' sets, costumes and original scripts on display at the Museum of the Moving Image
From girl-next-door to sophisticated career woman, Peggy Olson's outfits have told her character's story in glorious technicolor