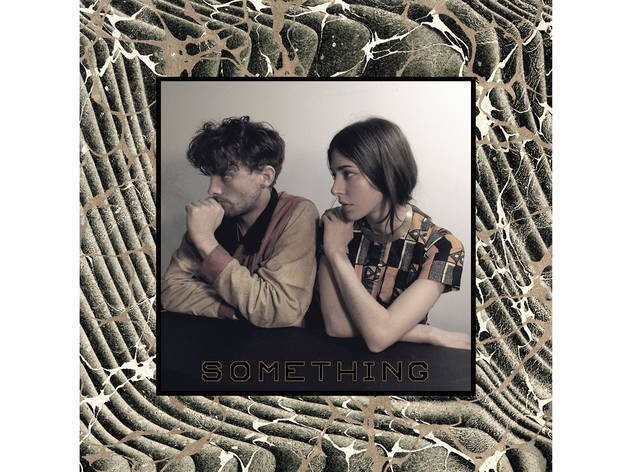 Album review: Chairlift, Something
The iPod nano–spawned success story reboots for its second coming.
This Brooklyn electropop duo scored a left-field semihit in 2008 when Apple used its song "Bruises" in an iPod nano commercial. (It's the bubbly little ditty in which singer Caroline Polachek insists she tried to do handstands for you.) Several years later, Chairlift—minus Aaron Pfenning, now working under the name Rewards—is back with a major-label sophomore disc produced by Dan Carey, who's also collaborated with Kylie Minogue and Christina Aguilera.
So does Something reveal Polacheck and multi-instrumentalist Patrick Wimberly's desire to crack the Top 40 for real this time? Not quite: Most of these 11 tunes still luxuriate in their vintage-synth textures in a way that hook-oriented radio hits tend not to; there's a wordless bridge in "I Belong in Your Arms," for example, built entirely around what sounds like an overactive vacuum cleaner.
That said, highlights such as "Met Before" and the twinkling "Amanaemonesia" (first released as a seven-inch single on Grizzly Bear bassist Chris Taylor's Terrible Records) exude a newfound confidence that speaks to Chairlift's elevated status. And given the right placement—in an iPad 3 spot, perhaps?—it's not hard to imagine a slinky indie-disco jam like "Ghost Tonight" ensnaring a few hundred thousand Rihanna fans.
Chairlift plays the Bowery Ballroom Mon 23.
You might also like
See more Album reviews
See more in Music