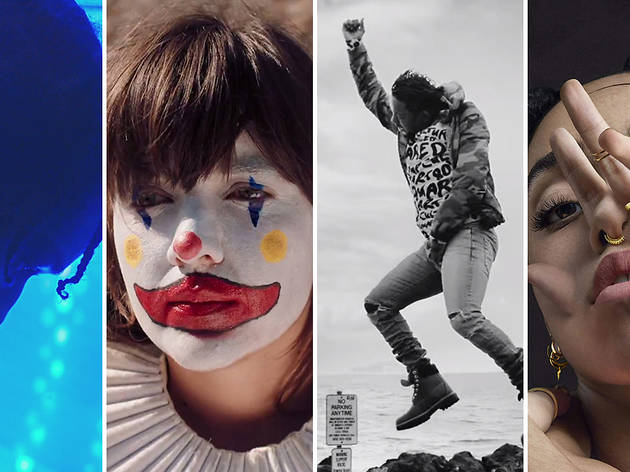 The 13 best music videos of 2015
These are the best music videos that pushed boundaries, shocked or just plain entertained, from Kendrick Lamar to Sia
With 2015 in the books, there's plenty of worthy contenders for the best music video of the year. On our list, hip-hop is well represented, with videos such as A$AP Rocky's technicolor "L$D" and Carnage and Makonnen's nightmarish "I Like Tuh" making the cut. There's plenty of arty fare too, including Björk's "Stonemilker" and FKA twigs' EP-length video M3LL155X. You'll notice some overlap with our best songs of 2015 and best albums of 2015 lists, as well as plenty of newcomers. And make sure to check out our guide to concerts in NYC to catch these folks live.
RECOMMENDED: Check out more of NYC's best of 2015
The best music videos of 2015
With The Soft Moon's Luis Vasquez racing down L.A. highways in a boxy retro Pontiac between stabbing scenes involving a neon-lit demon, the video for "Far" feels like a nightmarish horror version of the highly aestheticized film Drive. The darkwave revival artist has a knack for working with all the sonic and stylistic signifiers of the '80s without sounding derivative, and the video accomplishes that feat visually just as well—the perfect creepy complement to a creepy-ass song.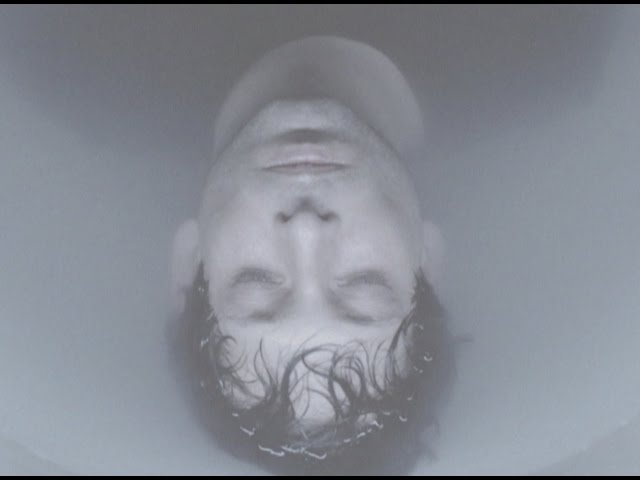 12. Dan Deacon, "When I Was Done Dying"
An outlandish electronic composition armed with a breathless barrage of descriptive lyrics, "When I Was Done Dying" is a song that practically begs for a psychedelic visual interpretation. Late-night cable network Adult Swim produced the appropriately surreal clip, harnessing the talents of nine different animators who each tackled a section of Dan Deacon's verbose tale of reincarnation. The result is a fluorescent, undulating montage of growing trees, laser-eyed steeds and towering crabs—a Fantasia-inspired acid trip for your eyes.—Zach Long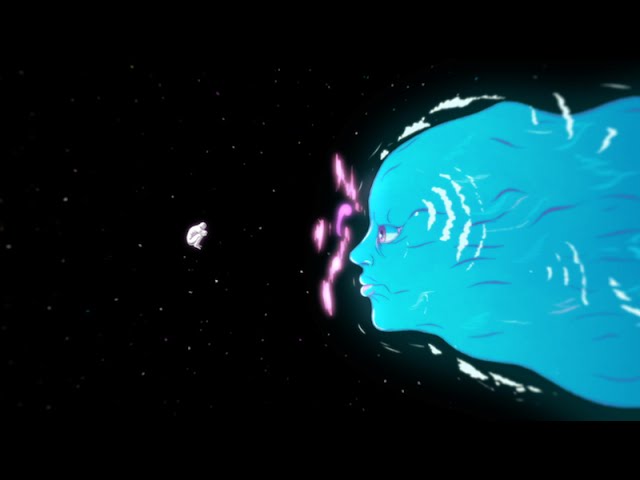 11. Courtney Barnett, "Pedestrian at Best"
Just as her post-slacker tunes recall the best parts of the '90s, so does this lo-fi video starring Ms. Barnett as a former award-winning clown who can't catch a break against a real overachieving jerk in big shoes and greasepaint. She huffs and she puffs as she dejectedly rides the rides, gets robbed by angry teens and gets kicked out of an outdoor bar at what looks like the house from Boogie Nights, all the while snarling "I think you're a joke, but I don't find you very funny" and more of some of the year's best lyrics.—Christopher Tarantino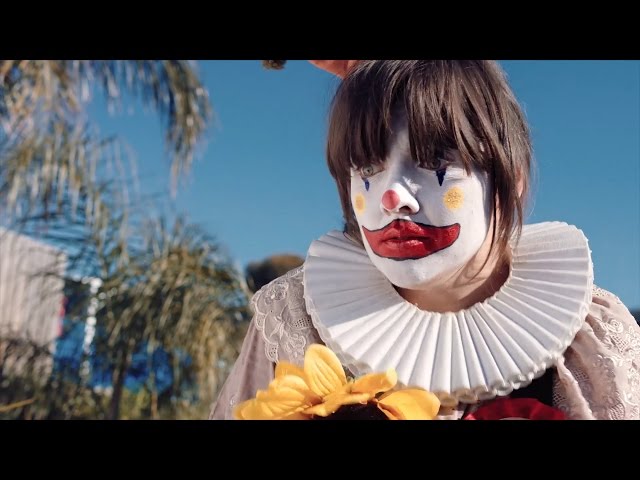 Is rapper Earl Stevens lazy? NOPE. Does he have 20 albums to make you crazy? YUP. After 25 years of skin in the game, the NoCal hip-hop legend has finally got his comeuppance. With his own book of slang, branded energy drink ("40 Water"), three wine varietals, a premixed cocktail known as the Sluricane Hurricane and now two massive hits on his hands (this and last year's Big Sean–assisted banger "I Don't Fuck with You"), E-40 can easily nab the 100 artists who cameo in this video. But is E-40 still the star? YUP!—Christopher Tarantino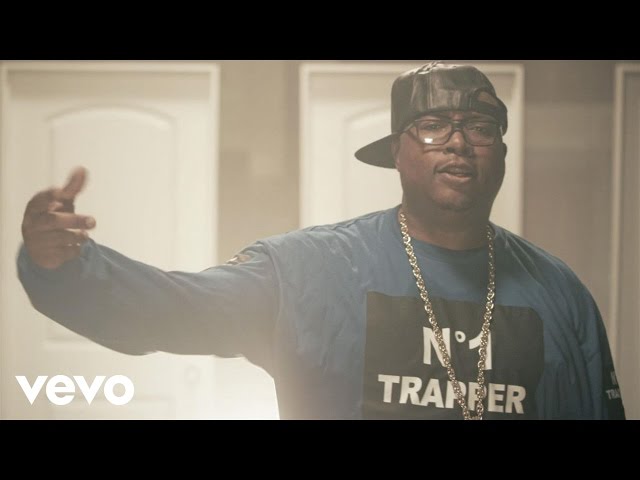 Decked out in a futurist all-white jumpsuit that resembles a Glad™ trash bag, Thomas Arsenault dances his way up a cliff of black rocks and then shouts down to a woman who's diving into the ocean to cuddle a dead body wrapped in an actual trash bag (assumedly Glad™). Atop the tune's soaring majesty, it's a cinematic moment, to say the least. What does it all mean? We have no idea, but it looks really cool.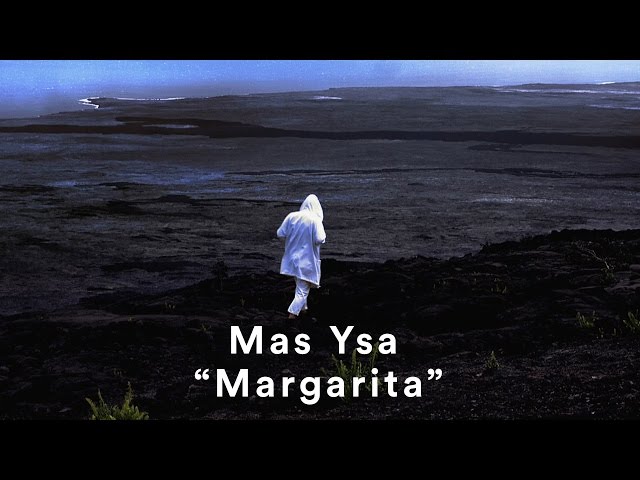 At a Tribeca Film Festival talk with Harlem's own A$AP Rocky, we learned that "Pretty Flacko" isn't just a really, really, ridiculously good-looking rapper. He's actually pretty serious about film—both in front of and behind the camera. Combine Flacko's genuine interest in cinematography with his flamboyant love for psychedelics, and you've got yourself a perfect music video for "L$D." Directed by Dexter Navy and co-directed by Rocky, the video is a five-and-a-half–minute romanticized trip through Tokyo, reminiscent of the acid-laced film Enter the Void. In the video, the rapper chronicles his love for a girl (portrayed by Yoon of AMBUSH)—but, when she vanishes into thin air at the end, it's clear that the girl and drugs are interchangeable. Did she even really exist? We'll never know.…—Vivienne van Vliet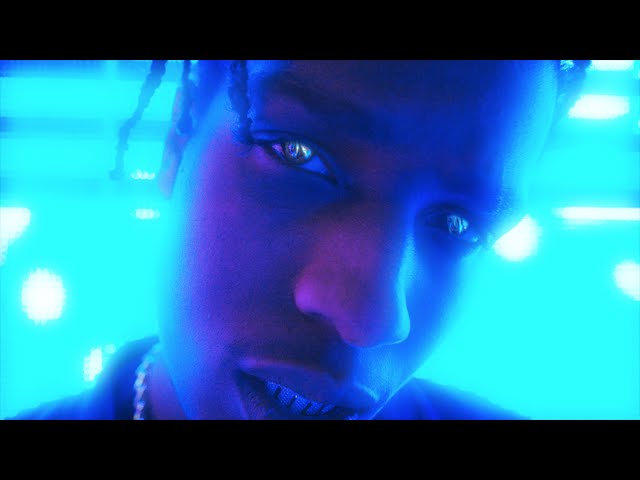 7. Carnage feat. ILoveMakonnen, "I Like Tuh"
Trap producer Carnage's tracks sound "massive" in a manner patently typical for the played-out poppified genre, but the addition of ILoveMakonnen's brilliantly lazy "give no fucks" lyrics over the big-room production makes for a deliciously inane club hit. The video doesn't just live up to the song's magnitude—it surpasses it in the most ridiculous way possible. How? With a sprawling nine-minute gang warfare epic chock-full of gun-wielding Elvis impersonators, drugged-out grannies and spontaneously combusting heads. Yeah.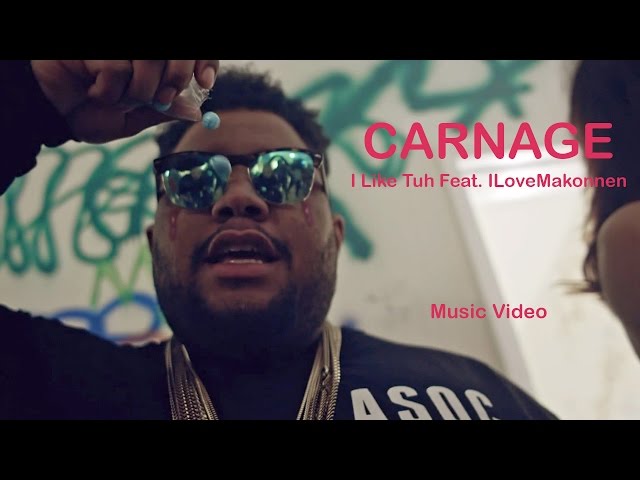 Scruffed-up Shia LaBeouf cage-fights interpretive dance–style with Dance Moms starchild Maddy Ziegler in this video for the popstar of "Chandelier" megafame. Viewers' attempted explications of the narrative range from suggestions that the two actors represent dueling sides of Sia's persona to protestations of its ostensibly pedophilic tones (a claim to which Sia responded with apologies and vehement disagreement). Whichever way you read the dance-off, its provocative and evocative choreography is indisputably captivating (hence the 400-million-plus views).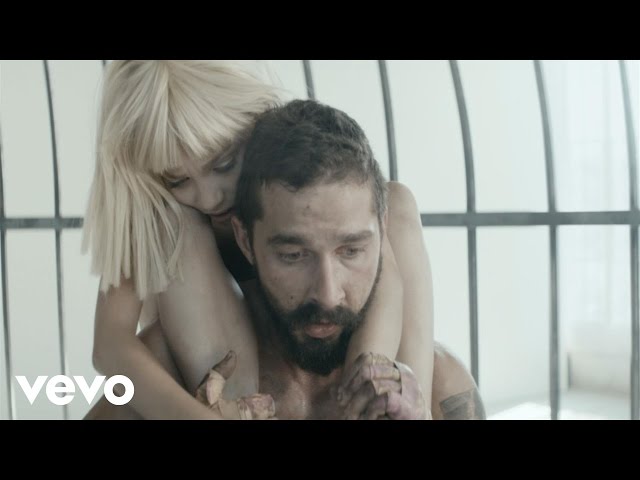 Arriving at the end of a year in which presidential candidate Donald Trump has proposed deporting all illegal immigrants, barring Syrian refugees and building a wall between Mexico and the U.S., M.I.A.'s self-directed video for "Borders" is a vital counterpoint to an increasingly xenophobic conversation. In the clip, Maya Arulpragasam surrounds herself with men climbing wire fences, laying on boats and sitting under heat blankets, as she calmly mouths lyrics that question the social privilege and systems that deny safety to refugees. It's a provocative visual statement that looks beyond the sensational headlines and gets to the heart of the matter: Refugees aren't just displaced bodies, they're people. —Zach Long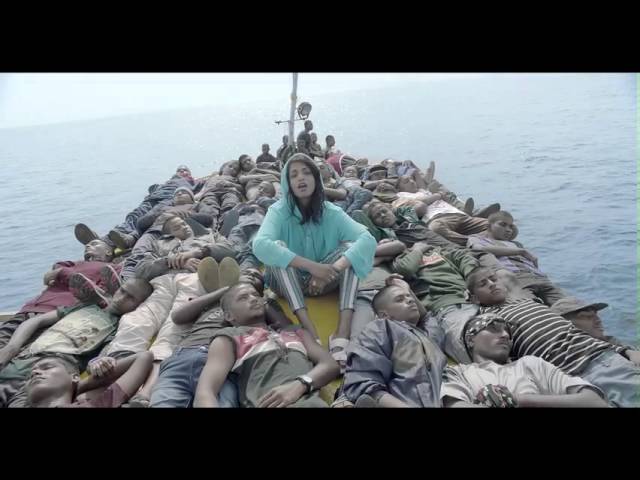 With nine studio albums spanning an almost 40-year career, the Icelandic wonder that is Björk continually proves to be not only one of the most experienced and seasoned musicians around—she's also one of the world's most innovative and forward-thinking artists. For the opening track of her 2015 masterpiece, Vulnicura, Björk debuted a 360-degree virtual reality video at MoMA PS1 and New York and London Rough Trade locations. Directed by Andrew Thomas Huang, the video stars a vibrant Björk in front of a breathtaking panoramic view of a beach in Iceland. The 360-degree aspect of the video reflects the cyclical fugue in "Stonemilker," which features a beautiful 30-piece string ensemble. The video has since been uploaded to YouTube, where viewers can experience a similar effect by dragging around the window.—Vivienne van Vliet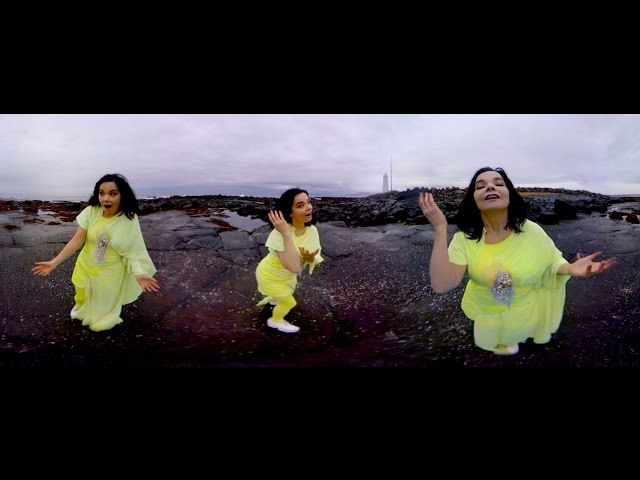 3. Donnie Trumpet & the Social Experiment, "Sunday Candy"
Shooting a music video on a shoestring budget has become commonplace, but a little ingenuity still goes a long way. The single-shot clip for "Sunday Candy" is a seamless execution of the production gimmick, injected with the contagious enthusiasm of Chance the Rapper, who dances, lip-syncs and goes through multiple costumes changes amid scenery and back-up dancers that appear to be lifted from a high school production of Grease. Keep watching after the lights go down on the tightly choreographed number, and you'll hear a well-deserved cheer of elation from the cast after the completion a near-perfect take.—Zach Long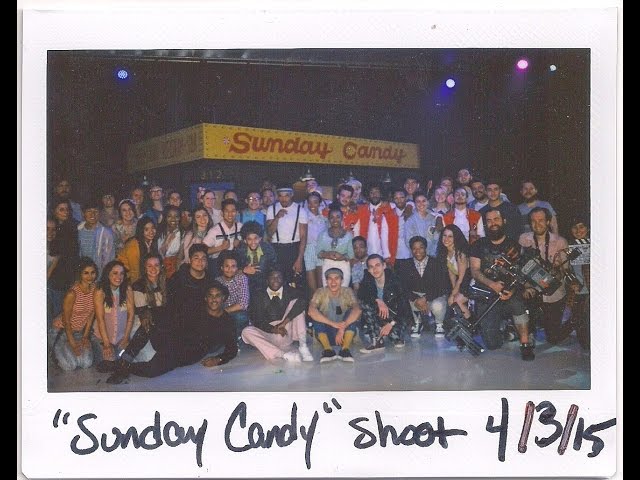 2. Kendrick Lamar, "Alright"
The gritty black-and-white video for Kendrick's anthem kicks off with heavy imagery: a montage of cops shooting down civilians, Molotov cocktails exploding and cars aflame. But amid the chaos, King Kunta rises from the ground to float through the streets of L.A., preaching positivity from atop streetlights that "we gon' be alright!" Reasserting solidarity and righteous anger against institutional violence, the video offers a striking image of resilience in the face of grim circumstances.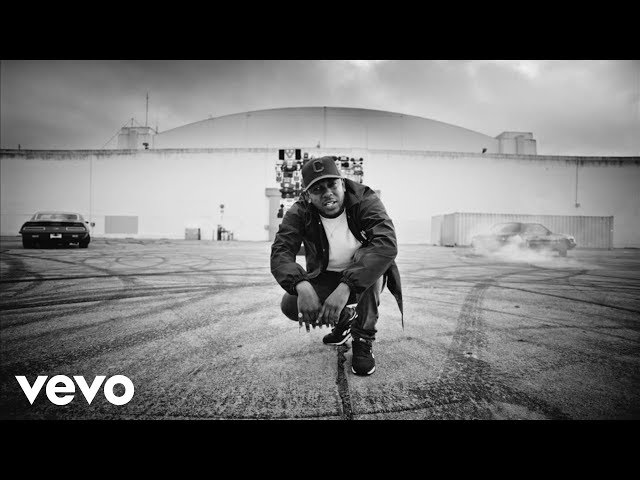 With recent releases from big-name artists such as Drake and Future, dropping surprise albums has proved to be advantageous in generating instant hype around a release. But if you're FKA twigs, you don't "just" drop a surprise EP—you drop a surprise EP accompanied by a badass music video. Having co-directed or directed a majority of her videos ("Pendulum," "Papi Pacify," #throughglass for Google Glass and now M3LL155X), the 27-year-old singer, songwriter, producer and dancer continues to showcase her one-of-a-kind cinematic talent and innate artistic abilities across all forms of media. In an interview with Complex, twigs explained that her new EP M3LL155X, pronounced "Melissa," is a representation of her post-LP1 "personal female energy." Running the full length of the EP, the music video chronicles the elaborate background story of Melissa—from a reflection on her younger 18-year-old self in "I'm Your Doll" to the imaginary depiction of twigs pregnant in "Glass & Patron."—Vivienne van Vliet