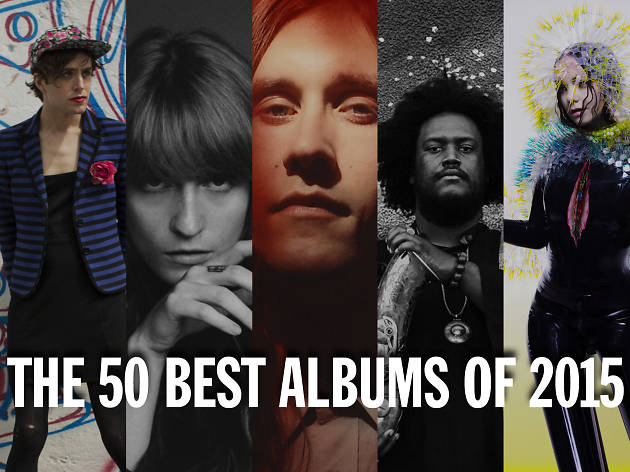 The 50 best albums of 2015
Listen back to 2015's best new music with our review of the year's very greatest albums
Some people think that nobody listens to albums any more. Those people are wrong. Now that artists can collaborate in seconds across the world, create music on their phones and get people listening to it without any need for the media, the practice of spotting patterns and trends in the music scene gets more futile with every passing year. But there's one thing that our list of the year's best albums does prove, and it's this: despite the successive revolutions wrought by downloads and streaming, the 67-year-old LP format is still inspiring musicians.
RECOMMENDED: The 20 best movies of 2015
This year brought us career-high comebacks from long-serving artists, genuinely great debuts from the new generation and a brace of incredible second and third albums by younger artists establishing themselves as the icons of the future. Every single one of our Top 50 albums of the year is worth listening to all the way through in the right order, as the artist intended. Okay, except maybe the Miley Cyrus album. Anyway, here it is – our end-of-year countdown of the 50 best albums of 2015.
The 50 best albums of 2015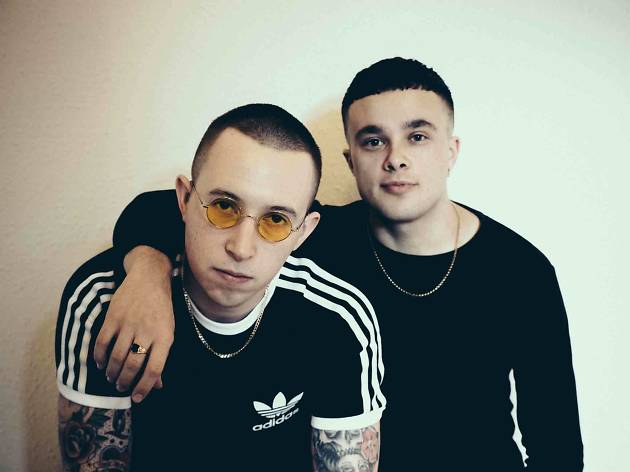 50. Slaves – 'Are You Satisfied?'
Their band name caused a whole lot of hoo-ha this year, but the debut album from two punky, cocky upstarts certainly delivered the right message. Slaves' ballsy, scuffed garage rock riffing was given further bite by Laurie Vincent's snarling, sarcastic vocals, lazily bemoaning the state of lazy modern Britain; imagine The White Stripes after four cans of Stella. Tristan Parker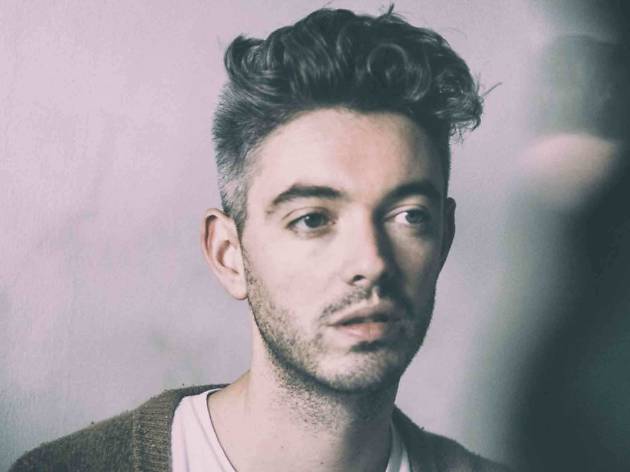 49. Royce Wood Junior – 'The Ashen Tang'
Don't know him, do you? You soon will after this accomplished debut. It's an album that finds an ambitious musician and producer – who's worked with Kwabs and Jamie Woon – bounding through colourful, Prince-endowed funk, singing like Sly Stone and dabbling in glitchy electronics that Flying Lotus would dig. Yet somehow it never sounds derivative – just sunny, soulful and moreish. Tristan Parker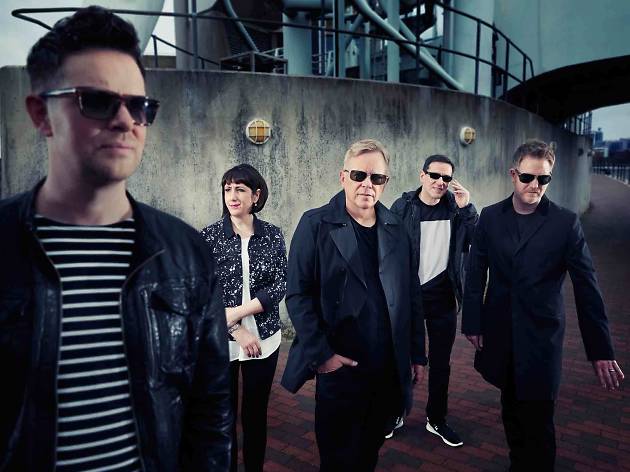 © Nick Wilson
48. New Order – 'Music Complete'
It may have been overshadowed by a squalid legal tussle against their ex-bassist Peter Hook, but 'Music Complete' was still a stonking comeback from a band that hadn't done anything really significant for a good two decades. James Manning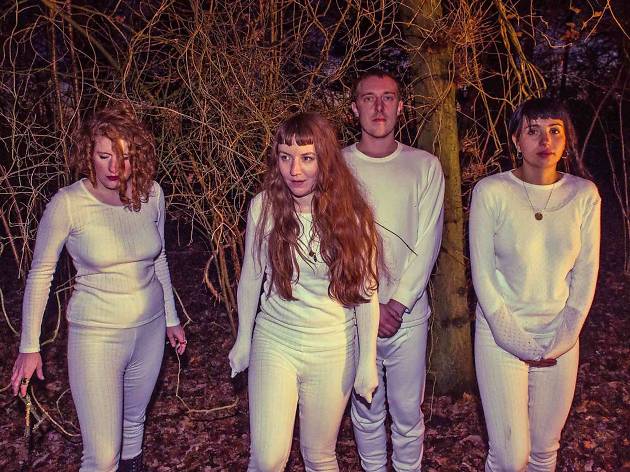 © Stephanie Sian Smith
47. Landshapes – 'Heyoon'
After their 2013 debut, this indie outfit have delivered the cracking LP we knew they were capable of. 'Heyoon' is confident, creative and filled with catchy, clever indie that hits the difficult middle ground between arty Deerhoof experimentalism and simple, stripped-back and brilliant pop. Tristan Parker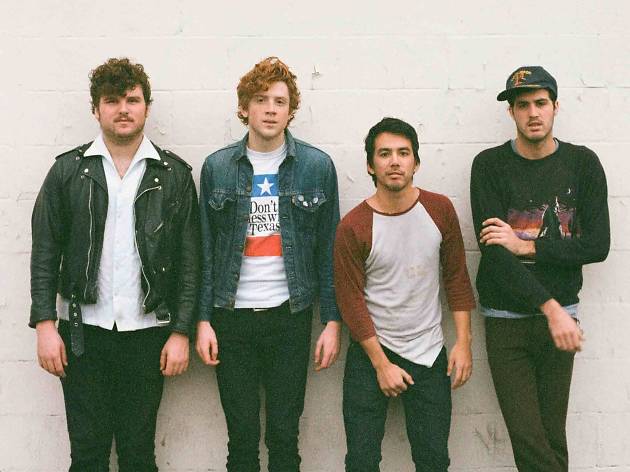 You might not have expected much from four skater dudes whose band name is an acronym for 'fuck it, dog, life's a risk', and whose biggest chorus to date ran: 'I drink cheap beer. So what? Fuck you!' But Fidlar's second album was a major step up, condensing 40 years of Cali punk history into 12 clever and ferociously catchy songs. Turns out that contemporary punk rock can be ambitious
and
ridiculously fun.
James Manning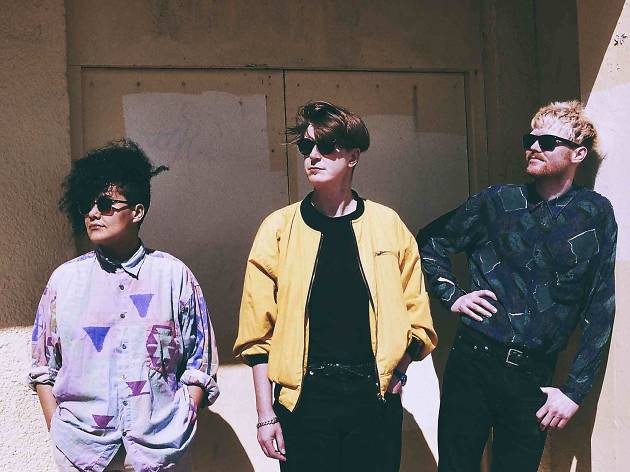 45. Shopping – 'Why Choose'
The London trio's second album packed 12 tracks of wickedly spiky and sardonic punk-funk into just over half an hour, one-upping their 'Consumer Complaints' debut from 2013 for sheer energy. With its razor-sharp guitar lines and incisive lyrical picking-apart of relationships and consumer capitalism, 'Why Choose' took the post-punk sound of The Slits, Gang Of Four, Delta 5 and The Au Pairs, and made it sound totally fresh for 2015. James Manning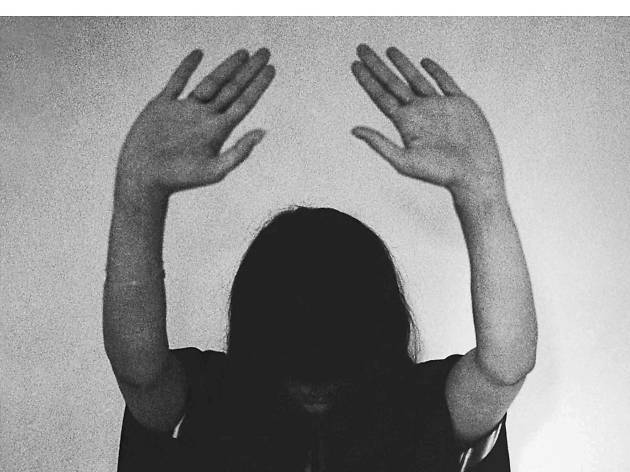 44. Sexwitch – 'Sexwitch'
Six old songs from across the world – Morocco, Thailand, Iran, America – translated into weird psychedelic rock: that's the gist of this collaboration between London psych-rockers Toy and Natasha Khan of Bat For Lashes, but it doesn't convey its outright intensity. Khan whispered and shrieked like a mad thing, in the centre of a storm of throbbing bass and needling guitar lines, turning 'Sexwitch' into an instant cult classic. James Manning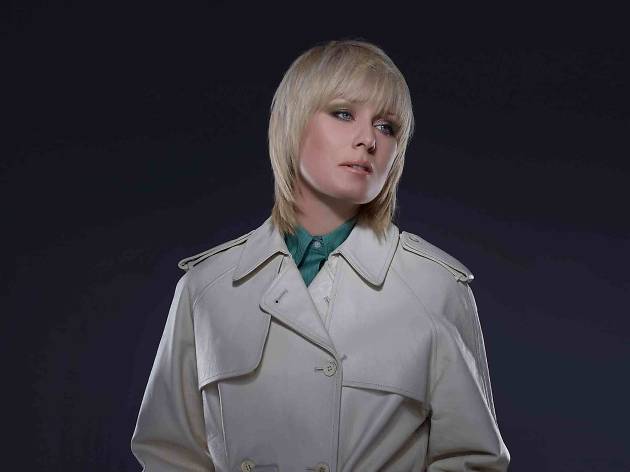 43. Róisín Murphy – 'Hairless Toys'
Forget the fun-but-forgettable chart-fodder of Moloko – their former vocalist Róisín Murphy certainly has, judging by this slinky, dark, disco-infused solo album. It's a slow-burner, but once you've soaked up the haunting, lo-fi pop of epic 'Exploitation' (a clear stand-out), the shimmering, melancholy title track and the bright funk of 'Evil Eyes', you'll be very glad you waited for it to ignite. Tristan Parker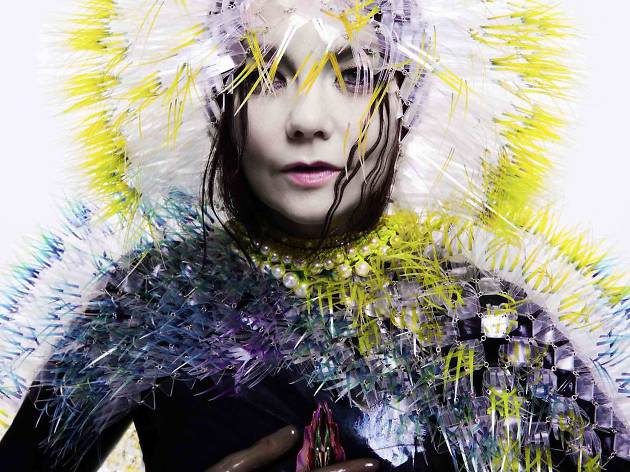 The latest emission from Planet Björk – her ninth album, following her split from long-term partner Matthew Barney – is huge and intimate all at once. We're treated to precision-tooled electronics and slickly sliding strings, lending 'Vulnicura' all the grandeur of the musician's greatest work. But a human heartbeat surfaces in the form of anguished vocals and frank, personal lyrics. Leave it to Björk to break the break-up album mould.
James Manning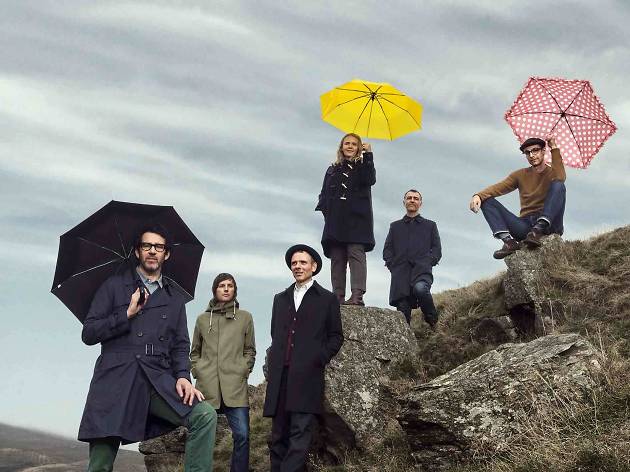 41. Belle And Sebastian – 'Girls in Peacetime Want to Dance'
The ninth album by Stuart Murdoch's indie perennials, 'Girls in Peacetime Want to Dance ' is home to plenty of synths and even the odd dance beat, but some of the best stuff here is still very much in the old-school B&S mould. It's another fascinating excursion into the band's idiosyncratic, introverted universe, with some great tunes to boot. James Manning
The 50 best albums of 2015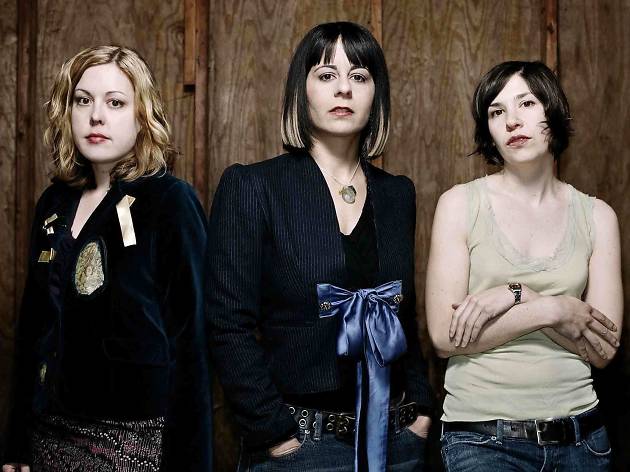 40. Sleater-Kinney – 'No Cities to Love'
This reunion album, the US punk trio's first in ten years, suggests that age hasn't withered Sleater-Kinney one jot. Their minimal, super-influential musical formula (two very loud guitars, one very heavy drum kit) is not the sort of thing that dates, and Corin Tucker's cold fury and Carrie Brownstein's eccentric hiccups roar and rage and slip and slide with the force of old. Andrzej Lukowski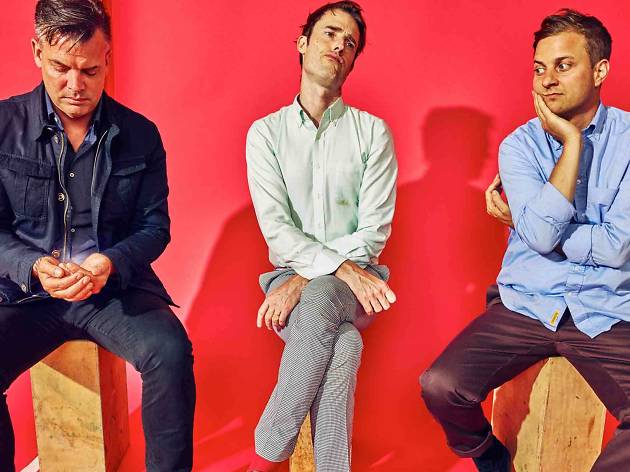 © Grant Cornett
39. Battles – 'La Di Da Di'
Proving that math rock is way more fun than it sounds, Battles made a wonderfully wonky return this year. Those oddball guitar riffs and batshit time signatures were a welcome contrast to 2015's catalogue of shiny pop, but despite that, there's an undeniable funky flavour on the album. 'FF Bada', for example, has more going on in it than a Thomas Pynchon novel, but still makes you want to dance – even if you do need a calculator to do so. Tristan Parker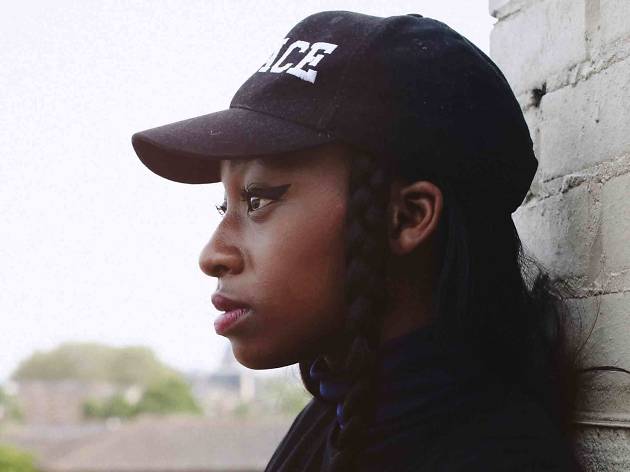 38. Little Simz – 'A Curious Tale of Trials + Persons'
Just beating Jeremy Corbyn as Islington's biggest breakout star this year, young MC Simbi Ajikawo came endorsed by Kendrick Lamar, J Cole, Andre 3000 and Dizzee Rascal. Ignore the insane levels of hype, though: her debut album was a bold gambit by a committed young artist determined to do it her own way. James Manning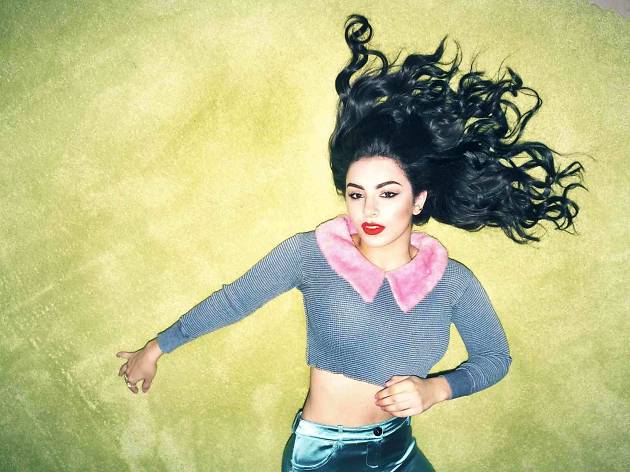 37. Charli XCX – 'Sucker'
In a world full of boring pop stars, Charli XCX sticks out like a goth at Center Parcs. On her riot of a breakthrough album she channelled Joan Jett and Cyndi Lauper, ripped the piss out of the jetset lifestyle and managed to make even Rita Ora (duetting on 'Doing It') sound cool by association. It's giddy, ballsy and brilliantly different.
James Manning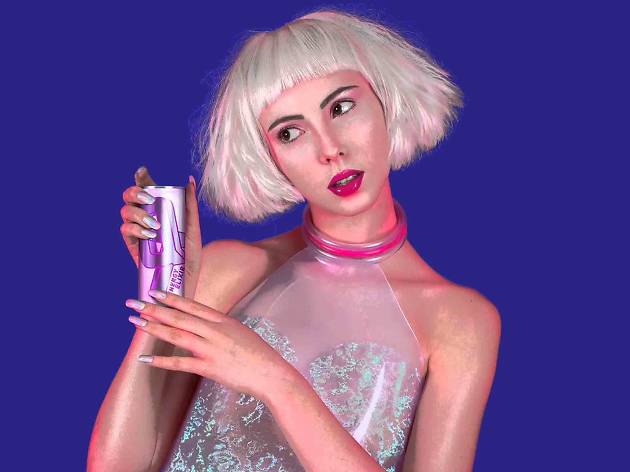 36. Various Artists – 'PC Music, Vol 1'
The first full-length release by London pop pranksters PC Music is a sonic sugar rush: a ten-track blend of '90s Europop, J-Pop and chopped-up electronica. It should be awful, and in some ways it kind of is. But it's also unbelievably catchy, and a pointed futurist retort to anyone who thought music had finally run out of road. James Manning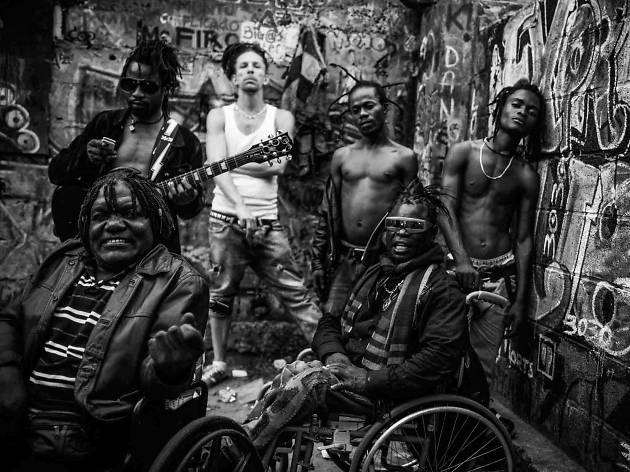 35. Mbongwana Star – 'From Kinshasa'
With former members of legendary Congolese band Staff Benda Bilili on board, and a sound spanning dub, funk, afrobeat, electronica and psychedelic rock, it would have been more surprising if Mbongwana Star hadn't made an engrossing debut album. 'From Kinshasa' is just such a record, pulling together everything from dark, spaced-out guitar jams to the joyful sound of the electric likembé. James Manning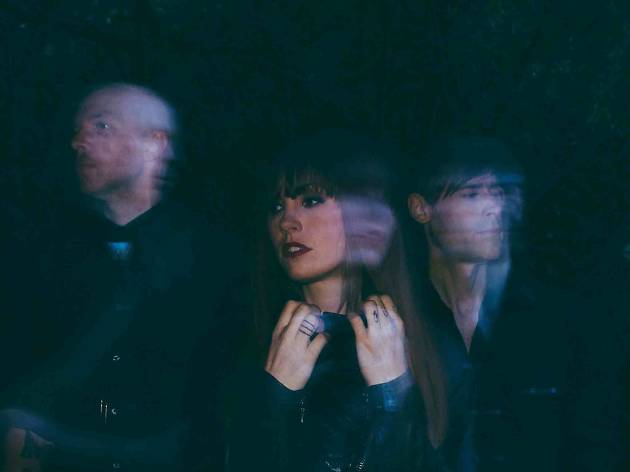 © Gregory Burns
Packed to the gunnels with virtuoso playing and time-signature shifts, and with two members of instrumental post-rockers Red Sparowes on board, 'Salome' could have been a real navel-gazer. Instead it's one of this year's finest rock albums. Thank God for the soaring vocals, Cocteau-ish guitar lines, crunchy riffs and spiralling pop melodies that lift the trio's musicianship way beyond vulgar displays of power. James Manning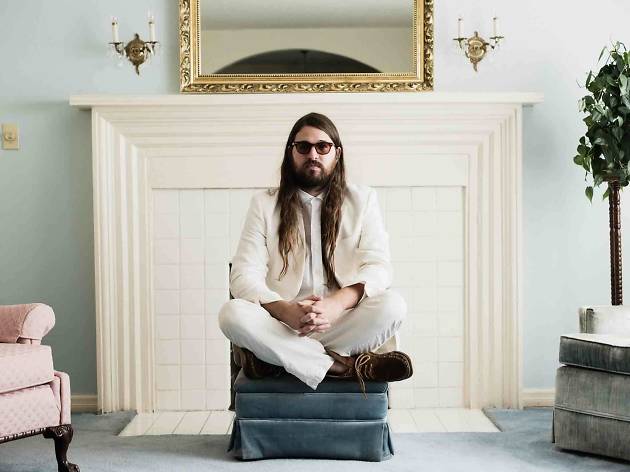 © Shawn Brackbill
33. Matthew E White – 'Fresh Blood'
A funky bassline, a rumbling vocal, some strings and horns, a gospel choir and suddenly your emotions have been punched in the stomach by Matthew E White's subtle and expertly crafted wall of sound. Just because his music is an indie/soul/pop mash-up, don't think he's not sure of what he's doing: this sophomore release takes the good-natured songwriting of his debut 'Big Inner' and cranks up the intensity. Ashleigh Arnott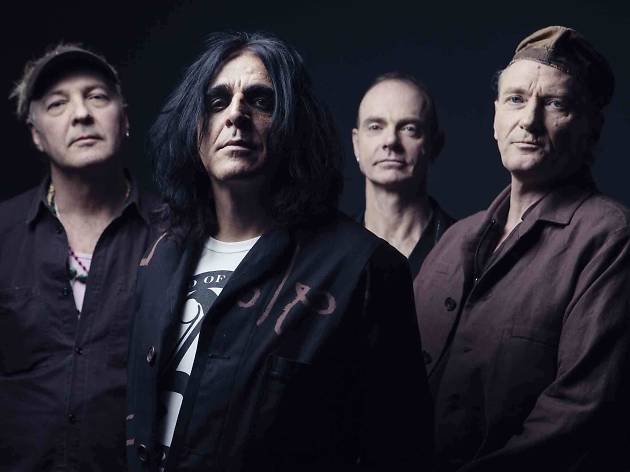 32. Killing Joke – 'Pylon'
Almost 40 years in, wild post-punk rockers Killing Joke proved they were still as angry as ever with their fifteenth album. All the classic KJ ingredients are there, from crunchy, barnstorming riffs in tracks like 'Autonomous Zone' to killer pop-ish hooks (check 'New Cold War' for something approaching industrial disco), held together by Jaz Coleman's biting observations. Thanks, Killing Joke, for showing naysayers that heavy rock in 2015 can be engaging, innovative and damn smart. Tristan Parker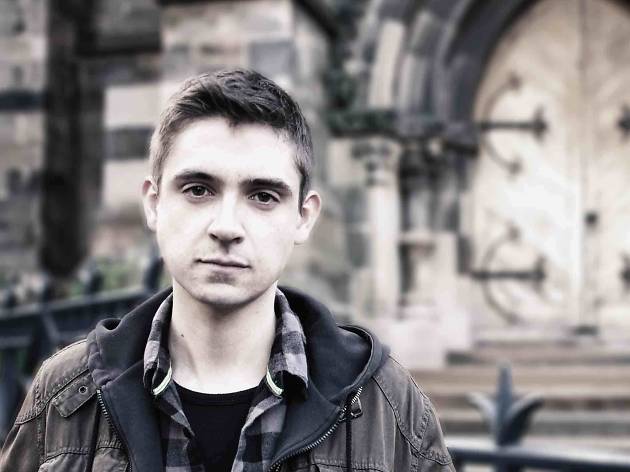 31. C Duncan – 'Architect'
'He recorded it in his bedroom' isn't usually a phrase that enters lists of the year's best albums, so Christopher 'C' Duncan should feel extra proud that his debut record 'Architect' has wowed the music world this year, even getting him on to the Mercury Prize shortlist. The classically-trained Glaswegian has crafted a package of intricate and rich chamber pop, but don't assume this is music for snobs – you'll be whistling along to 'For' and joining in with the harmonies on 'Say' before the songs are even over. Ashleigh Arnott
The 50 best albums of 2015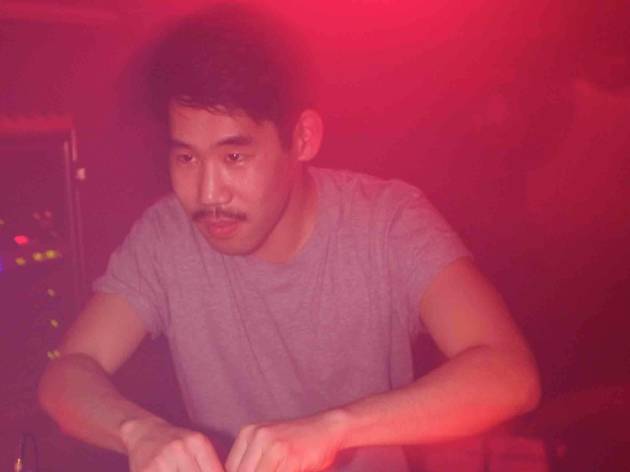 30. Hunee – 'Hunch Music'
In 2014 Disclosure pushed house music into the mainstream. In 2015 Hun Choi's pulled it right back into the shadows. This is the good kind of obscurity though: 5am, dancing in a quiet corner of Berghain obscurity. There's an artistic sketchiness to Choi's productions as Hunee, and he riffs on eerily atmospheric samples as much as he does four-to-the-floor beats. It all makes for a profound dance album – thoughtfully composed and deeply satisfying. Jonny Ensall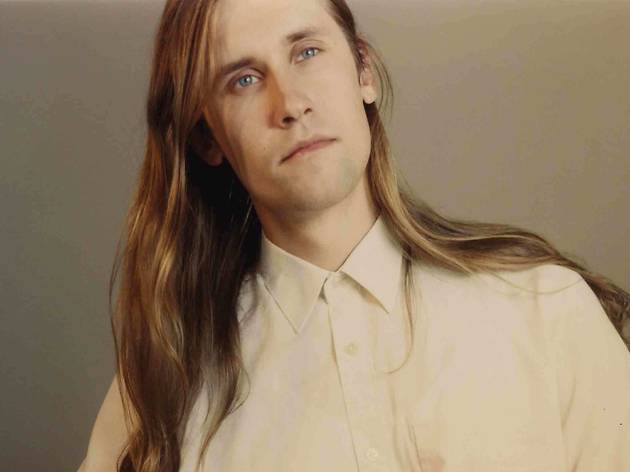 © Harley Weir
29. Jaakko Eino Kalevi – 'Jaakko Eino Kalevi'
If this isn't the best dreamy Finnish synthpop album of 2015, we'll eat our ylioppilaslakkit. JEK is a producer, singer and former tram driver from Helsinki who's now based in Berlin. We still can't pronounce his name, but his sonic world – with its pulsing synths, shimmering guitars and murmuring vocals – is somewhere we'd gladly spend a two-week holiday. Plug in and bask. James Manning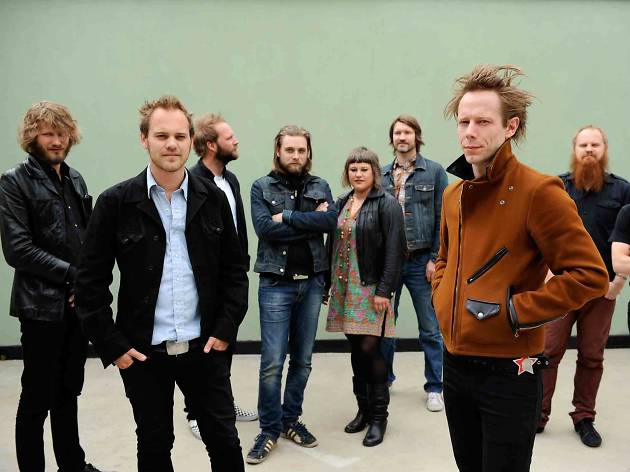 © Robin Otterson
28. Jaga Jazzist – 'Starfire'
This Norwegian collective have been around more or less forever, but 'Starfire' – their first studio album in five years – got a new generation hooked on their freaky sound. It's much more than a jazz album: it's a sci-fi soundtrack, a prog rock odyssey, a freaky synth trip partly inspired by the lights of LA. 'Fusion' doesn't quite do it justice, unless we're talking the atomic kind. James Manning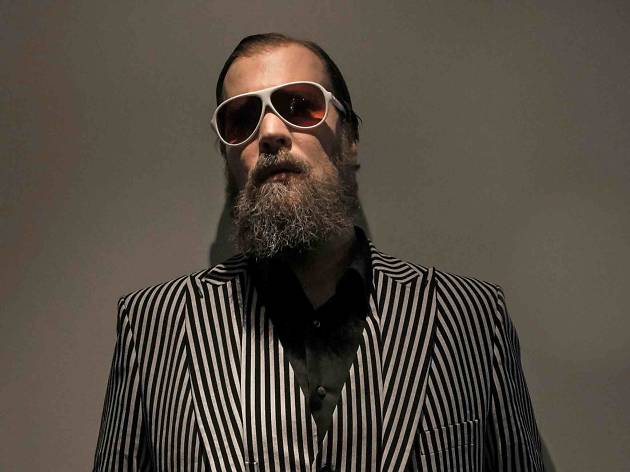 © Angus Stewart
27. John Grant – 'Grey Tickles, Black Pressure'
'More of the same' isn't such a bad thing when it comes from John Grant. 'Grey Tickles, Black Pressure' did bolster his sound with some spiky uptempo tracks, but if you loved the tormented balladry and biting humour of 2013's awesome 'Pale Green Ghosts' then you'll revel in this sequel. James Manning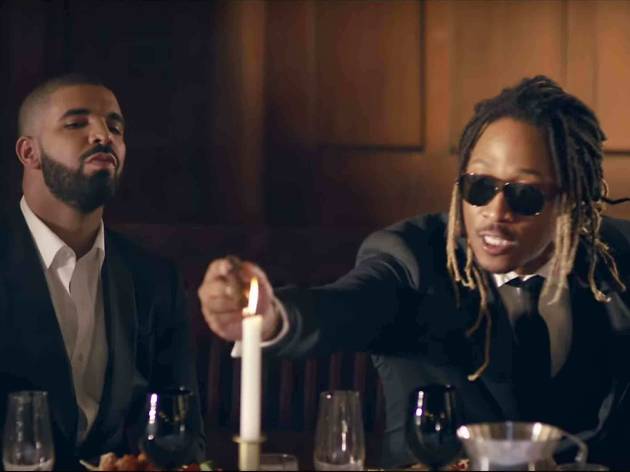 26. Drake x Future – 'What a Time to Be Alive'
Just one of many ways Drake grabbed 2015 by the crotch was with this miraculously murky mixtape with Atlanta rapper Future. It was Drizzy who gained the most out of the collab, as Future's trap-titude rubbed off on the Canadian in style. Check out the swirling smokescape of 'Jumpman' as an example. Oliver Keens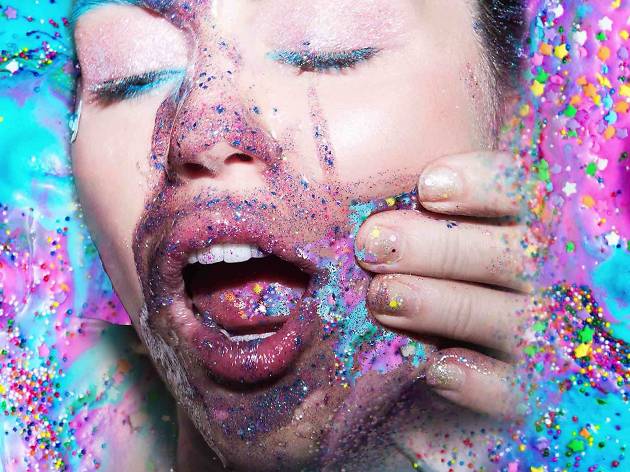 25. Miley Cyrus – 'Miley Cyrus & Her Dead Petz'
If you tried and failed to get your head round 'Dead Petz' – less an album than a 90-minute, 23-track Soundcloud dump – then you're doing it wrong. As with the records of Miley's new sonic fellow traveller, Flaming Lips frontman Wayne Coyne, the trick is to just jump in and wallow in the glorious psychedelic weirdness of one of 2015's silliest and most enjoyable releases. Hannah Mon-who now? James Manning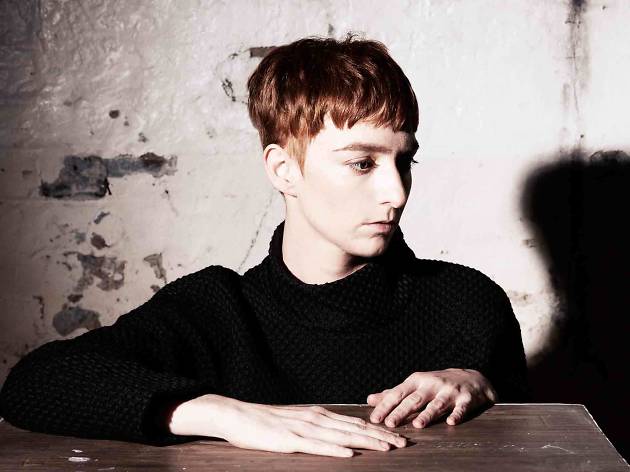 24. Lonelady – 'Hinterland'
Julie Ann Campbell's second LP is partly a tribute to Manchester: streets and ruins, memories and ghosts, factories and Factory Records. But 'Hinterland' isn't (just) a post-industrial art project: it's also full of shuddering basslines, relentlessly funky drums and echoing vocal hooks that make it one of this year's smartest and most stylish dance records. James Manning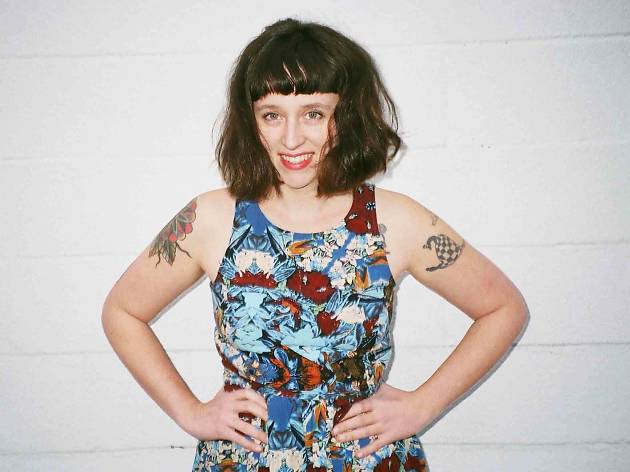 © Jesse Riggins
23. Waxahatchee – 'Ivy Tripp'
On her invitingly lo-fi second album, Katie Crutchfield darts from ramshackle indie rock to more stripped down singer-songwriter fare, captivating with effortless pop melodies and candid lyrics. Some of the Gen-Y melancholy on 'Ivy Tripp' provoked unwanted 'Dawson's Creek' flashbacks, but it's hard to hold a grudge when the music is this compelling. Nick Levine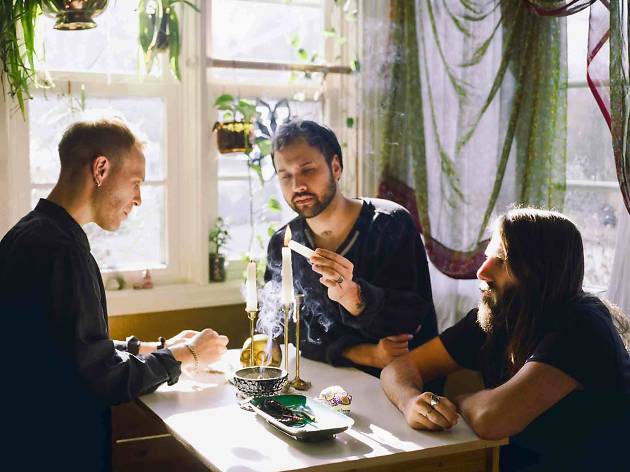 22. Unknown Mortal Orchestra – 'Multi-Love'
For album three, psych-pop outfit UMO lift the lid on their record collections and channel acts that their previous – more wistful – work hinted at. The heritage pop-funk and shimmering disco songwriting of Steely Dan and Hall & Oates are fed through a hazy, sepia kaleidoscope – it's still dashed with melancholia, but not enough to wipe away the smile that you should have as you listen. Tristan Parker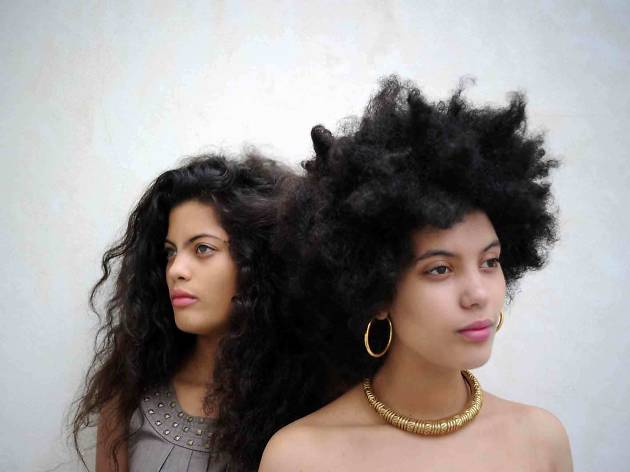 Twin daughters of the late Buena Vista Social Club percussionist Anga Díaz, Lisa-Kaindé and Naomi Diaz picked up plenty of props for their cajón-laced, stripped-back and soulful debut – released on XL in February. Adept at relaying lyrics in both English and Yoruba, fans of both traditional Afro-Cuban music and FKA Twigs found something to groove to here. Oliver Keens
The 100 best songs of 2015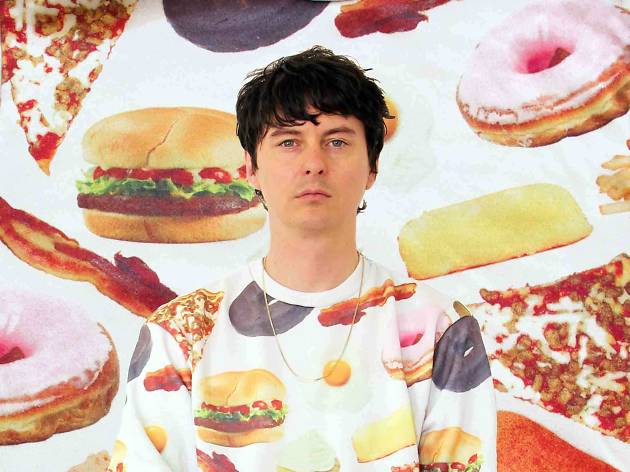 20. Panda Bear – 'Panda Bear Meets the Grim Reaper'
The best Animal Collective stuff has always been the ketamine surfer-boy cuts contributed by Panda Bear, who hones his technique on this latest solo album: his greatest offering of children's music for druggies. The sloshing, gurgling loops hypnotise like waves as Noah Lennox overlaps his voice into balmy meditations, while synthpop songs like 'Selfish Gene' suggest that his working with Daft Punk seems to have rubbed off. Brent DiCrescenzo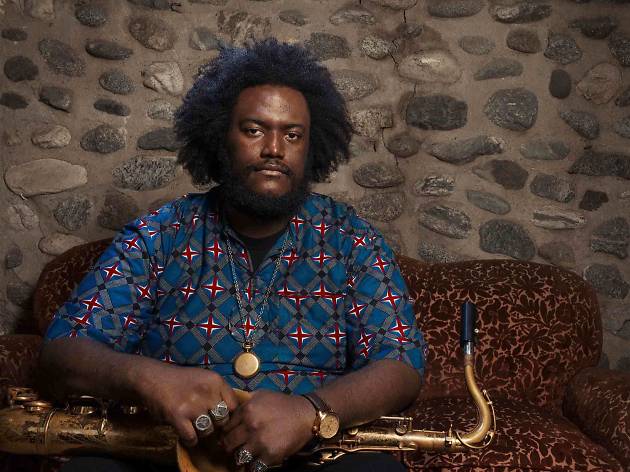 19. Kamasi Washington – 'The Epic'
This intense rush of fiery jazz from LA saxophonist Washington – one of Kendrick Lamar's band – mixed up the otherworldliness of Herbie Hancock, the roaming bluesiness of Miles Davis and the offbeat funk of Chick Corea, alongside reams of Washington's own visionary stylings. In both content and length (almost three hours via a whopping three discs), 'The Epic' more than lives up to its ballsy title. Tristan Parker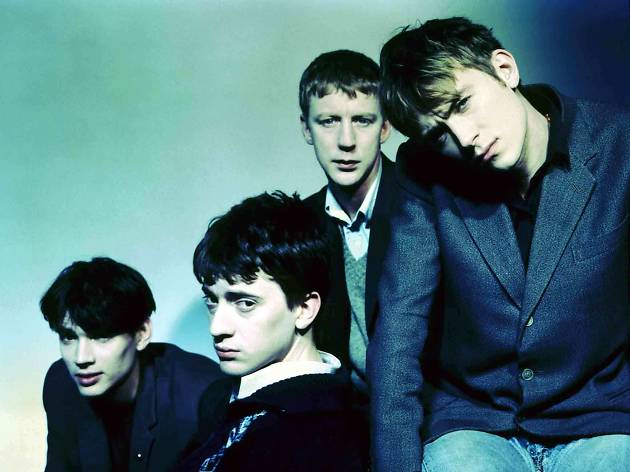 18. Blur – 'The Magic Whip'
Marooned in Hong Kong for five days in 2013, Blur locked themselves in a studio and pressed record for the first time in ten years. The result, finally released this year, was 'The Magic Whip': a gem of a record and a worthy addition to the band's canon. Mellow earworms abounded, but it was Graham Coxon's vital, eclectic playing that stole the show. Oliver Keens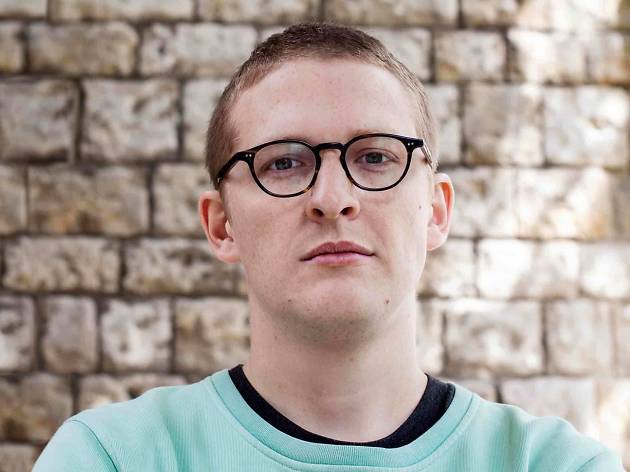 © Louise Haywood Schiefer
17. Floating Points – 'Elaenia'
Sam Shepherd's got a PhD in neuroscience and he's made one of the records of the year as Floating Points. What did you do in 2015? 'Elaenia' is the full realisation of the promise Shepherd's shown as a DJ and producer – a bringing together of eclectic influences into a coherent ball of epic, jazzy, otherworldly goodness. It takes you on a journey, far outside of the traditional boundaries of dance music. Brainy and very beautiful. Jonny Ensall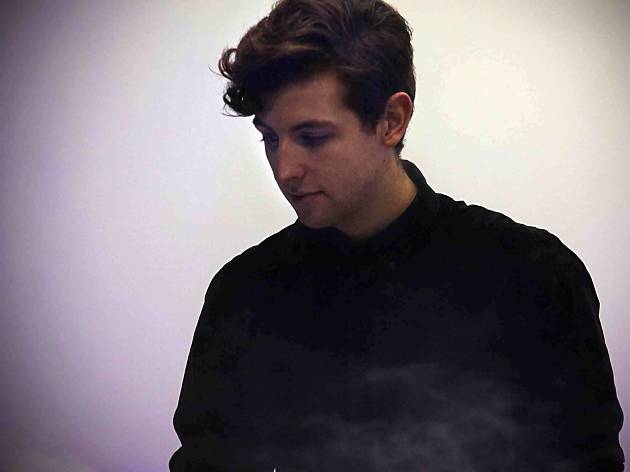 © James Medina
16. Jamie XX – 'In Colour'
We were kind of expecting Jamie Smith's solo debut to be packed with four-on-the-floor bangers. It wasn't. But it was a great showcase for the XX beatmaker's eclectic tastes and polished production, and his irrepressible talent for warm, instantly nostalgic melodies made 'In Colour' a serotonin rush of a very different kind: less all-night rave, more hazy, loved-up glow. James Manning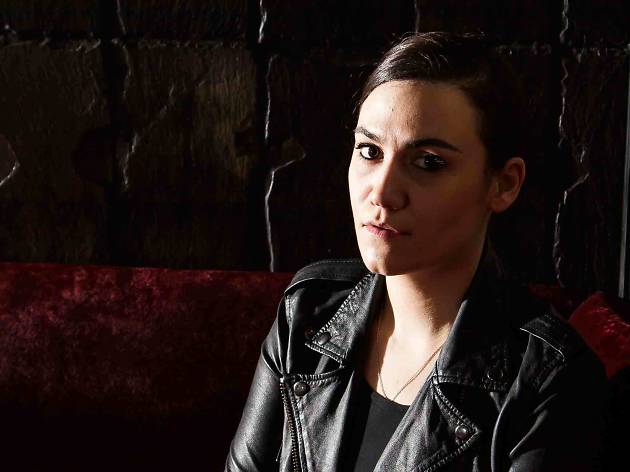 © Rob Greig/Time Out
15. Nadine Shah – 'Fast Food'
Both haunted and haunting, 'Fast Food' is a portrait gallery of ex-lovers that confirms Geordie singer Nadine Shah as one of the finest indie songwriters around right now. Backed and boosted by her band's raw, clanging rock, Shah's penetrating voice and spot-on lyrics – full of telling observations and sly put-downs – let her emotional dramas burn subtly into your brain. Turn down the lights, pour yourself a gin and tuck in. James Manning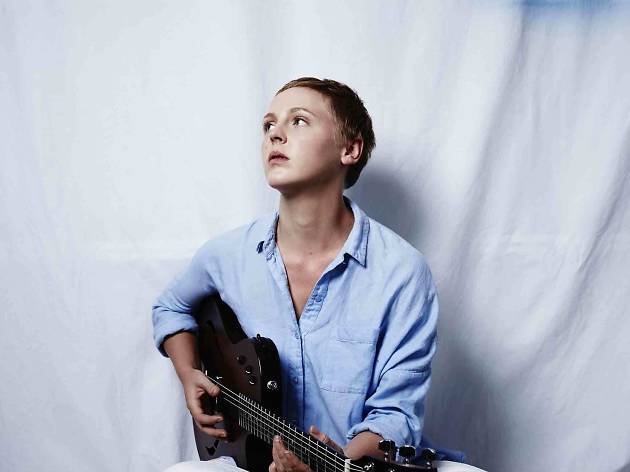 14. Laura Marling – 'Short Movie'
The baronet's daughter and former queen of the west London folk scene is still only 25, but with five albums under her belt she's far from callow. 'Short Movie' is a confident folk-rock record that expands her template into Dylan and Fleetwood Mac territory. The best may still be yet to come, but for now this'll do very nicely. James Manning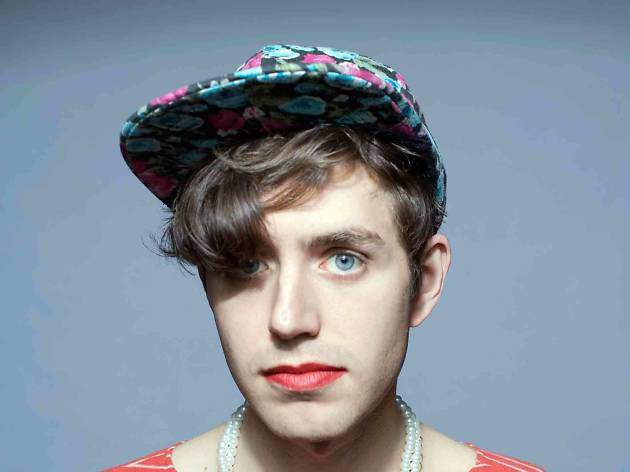 © Phil Sharp
13. Ezra Furman – 'Perpetual Motion People'
Doo-wop, glam rock, gender politics, sin and Dostoyevsky – it's all fuel for Ezra Furman's extraordinary brain. 'Perpetual Motion People' provided new evidence for his being one of the best songwriters working right now, powered by guitar, organ, clarinet, bar-room piano and screaming sax, and including a clutch of twisted lyrical masterpieces.
James Manning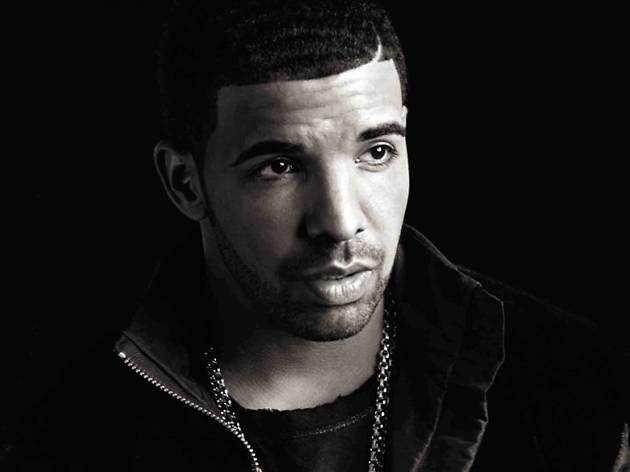 12. Drake – 'If You're Reading This, It's Too Late'
Surprise! February brought a new Drake album, which found Canada's most lint-free rapper lock down his position at the top table of hip hop. Thanks to its sudden, zero-publicity launch, many at the time assumed it was a dud – intended to break him from his contract with Cash Money. How wrong they were. Drake was on fire, and subtly aiming shots at Tyga, Kanye, Diddy and Jay Z. It was Drake who ended up smiling, though – despite being facially assaulted by Madonna. Oliver Keens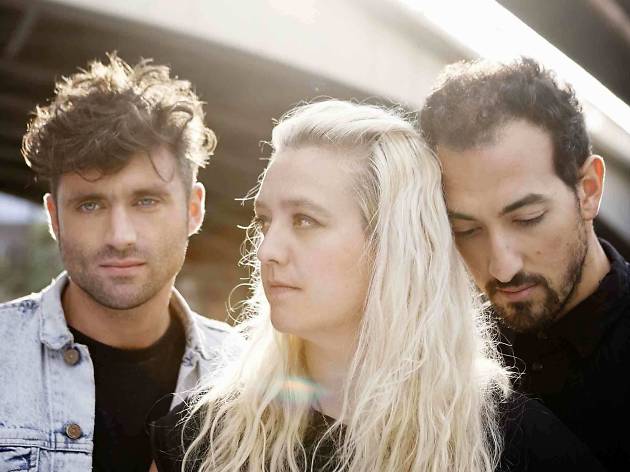 © David Edwards
11. All We Are – 'All We Are'
This Liverpool trio are to 2015 what the polished funk of Jungle or the languid melancholy of London Grammar were to 2014. Like many modern bands they're truly citizens of the United States of Internet, with songs like 'Go' displaying influences as diverse as The XX, Steve Reich and Japanese composer Ryuichi Sakamoto. It all makes 'All We Are' a clever and confident debut. Oliver Keens
The 100 best songs of 2015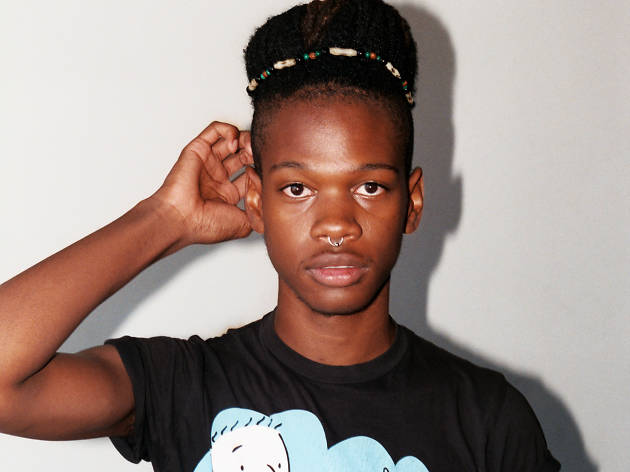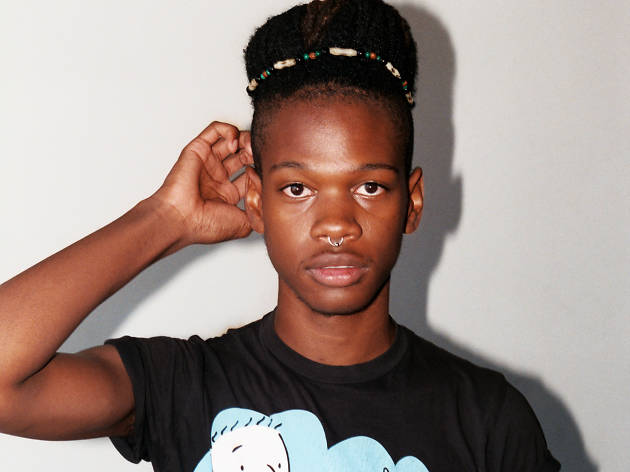 Not au fait with the term 'ratchet'? Allow 20-year-old disco-pop prodigy Shamir Bailey to provide a definition: 'It's used in a negative way, describing a girl who is a hot mess and kinda ghetto.' If you're still none the wiser, don't worry: just stick on the Vegas dude's ultra-funky debut album and let his androgynous countertenor and fierce grooves be your guide. James Manning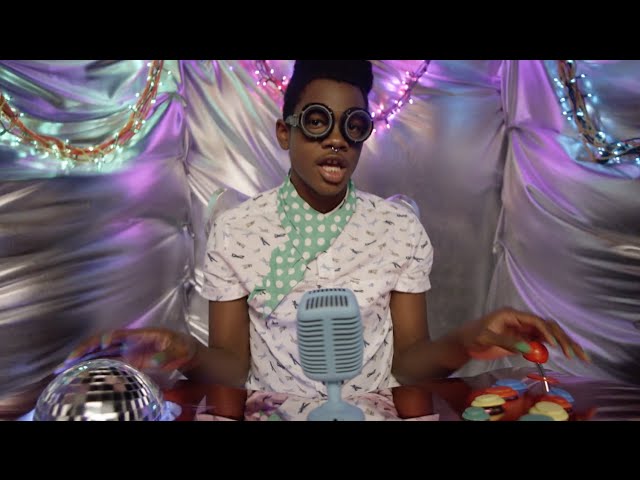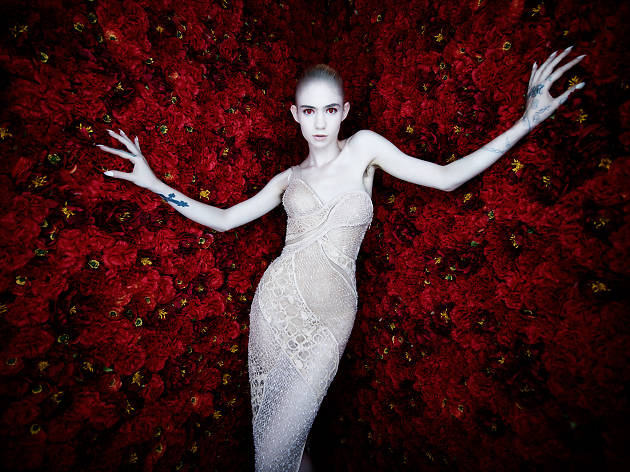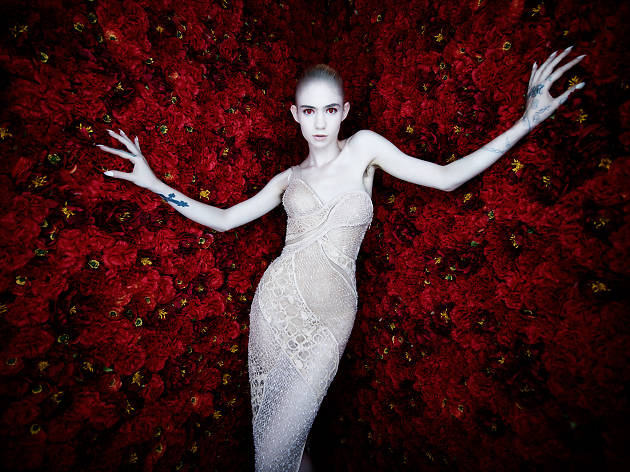 Creating the sequel to 'Visions' – the homemade LP that made Canadian producer Grimes an alt-pop star in 2012 – was bound to be a tough undertaking. Claire Boucher never tried to hide that fact, telling fans that she'd scrapped a whole album's worth of material 'cuz it was depressing and I didn't want to tour it'. The struggle was worth it though when 'Art Angels' finally dropped in November, bursting with bold melodies and unexpected sonic diversions. It's 2015's freakiest pop album, and arguably its best. James Manning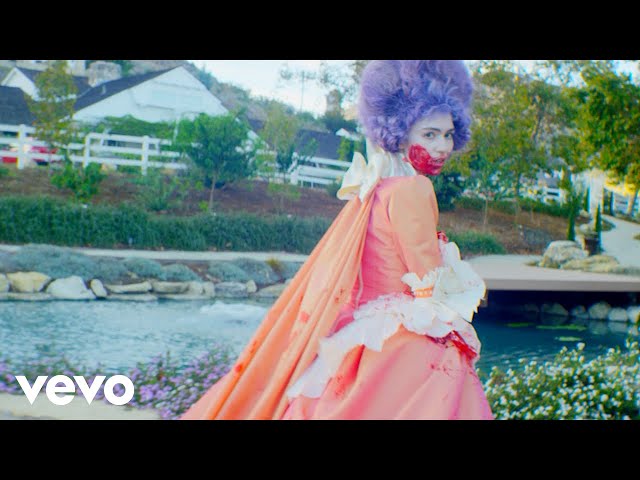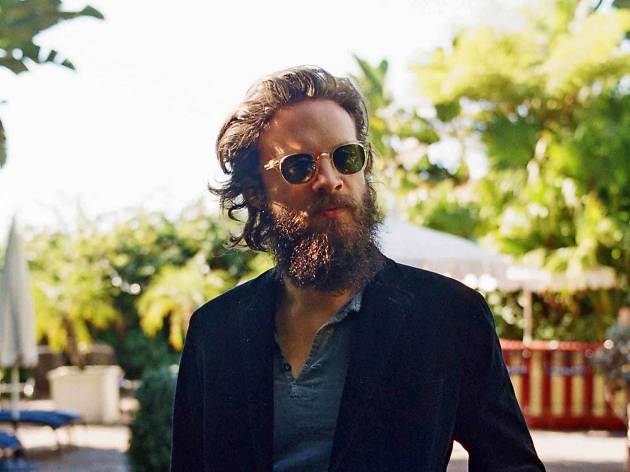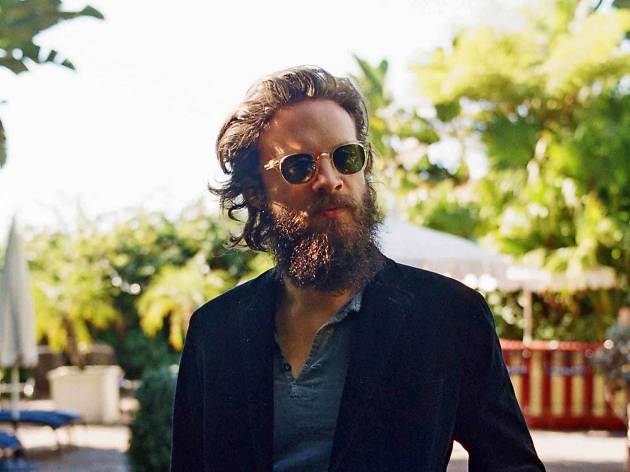 8. Father John Misty – 'I Love You, Honeybear'
Josh Tillman is one of music's most arch satirists, and on his second album as Father John Misty the Seattle songwriter makes the bold move of skewering shortcomings close to home – namely his marriage. 'I Love You, Honeybear' overflows with anti-love lyrics, yet at times Tillman discards his satire at the bedpost and lays himself so devastatingly bare that all you can do is sob through his hard-earned revelations. Bella Todd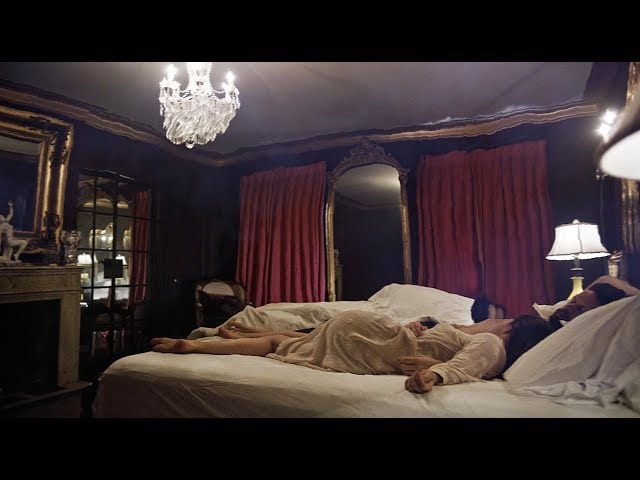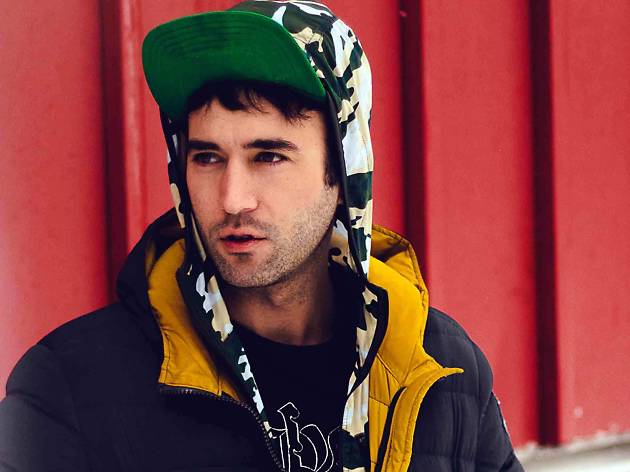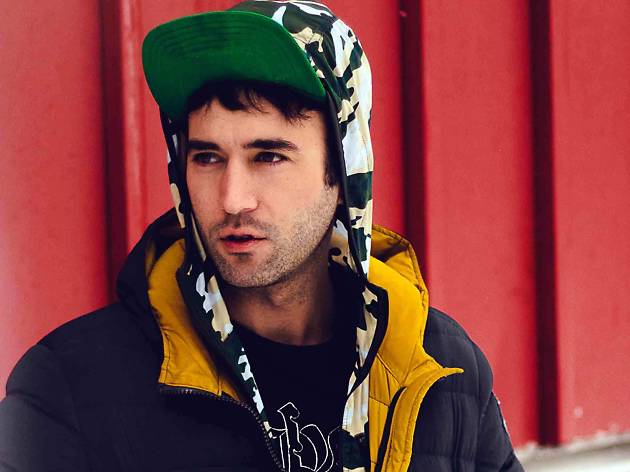 7. Sufjan Stevens – 'Carrie & Lowell'
The latest album by acclaimed indie-folk musician Stevens was part-inspired by the life and death of Steven's late mother, Carrie. There are some unbearably sad moments, but 'Carrie & Lowell' isn't the magnum opus of stripped-back bleakness you might be bracing for: its quiet acoustic guitar and electronic pulses make it bold and beautiful too. Andrzej Lukowski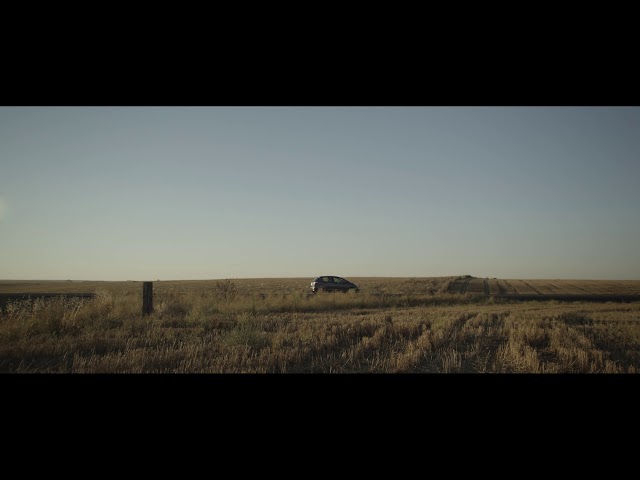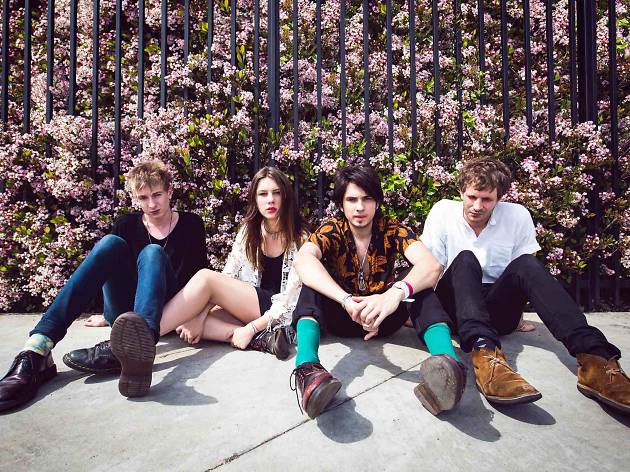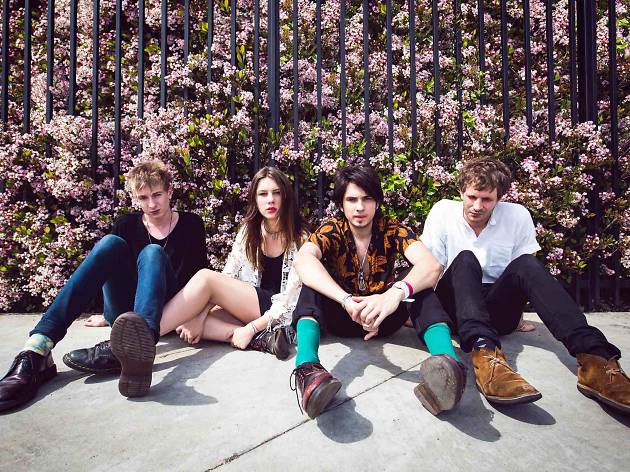 © Jenn Five
6. Wolf Alice – 'My Love Is Cool'
From finger-picked folk-pop to shoegazing majesty via euphoric grunge rock-outs and perfect pop choruses, 'My Love Is Cool' is an end-to-end stunner that positions London four-piece Wolf Alice among the top flight of British indie acts this decade – if not this century. If you think that sounds like overstatement, you probably just haven't heard the album yet. James Manning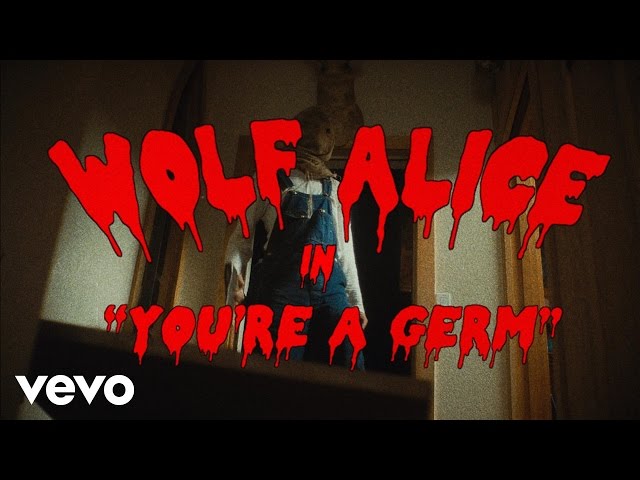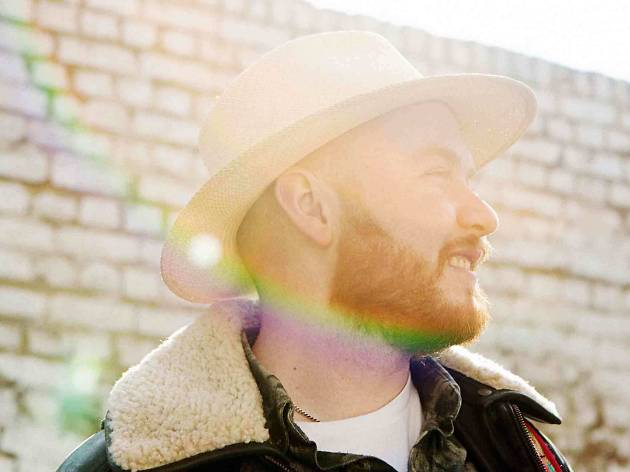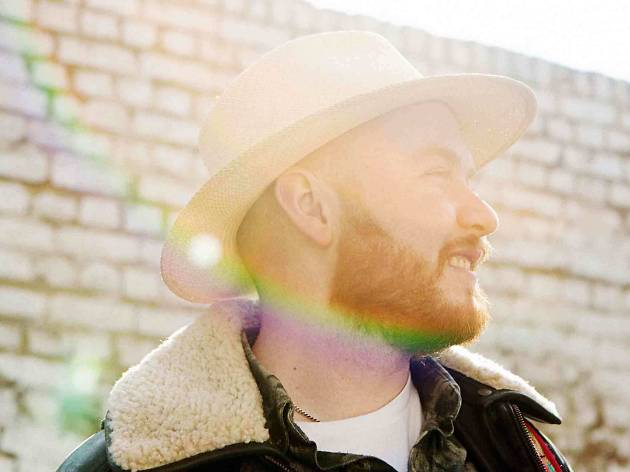 © Rebecca Naen
5. Julio Bashmore – 'Knocking Boots'
The Bristolian house producer reintroduced the concept of the Great British Dance Album with this much-needed 12-track reminder that the weekend never dies. At a time when featherweight acts can forge a career with one basic house hit, you have to admire the sheer scope of 'Knocking Boots'. It's one of those nighttime-evoking, start-to-finish classics on a par with Daft Punk's 'Discovery' or the Beastie Boys' 'Paul's Boutique'. Oliver Keens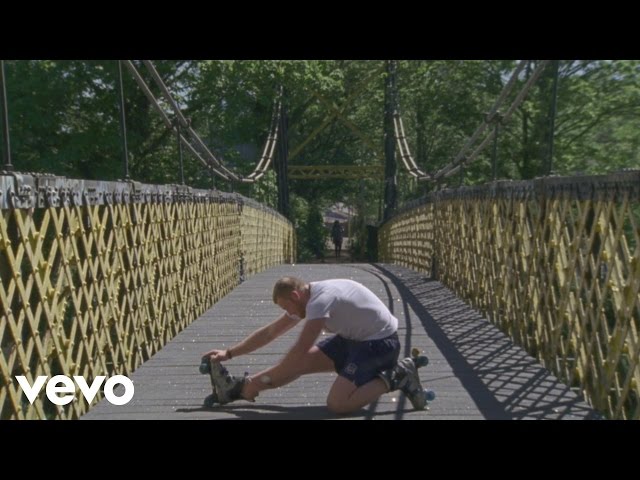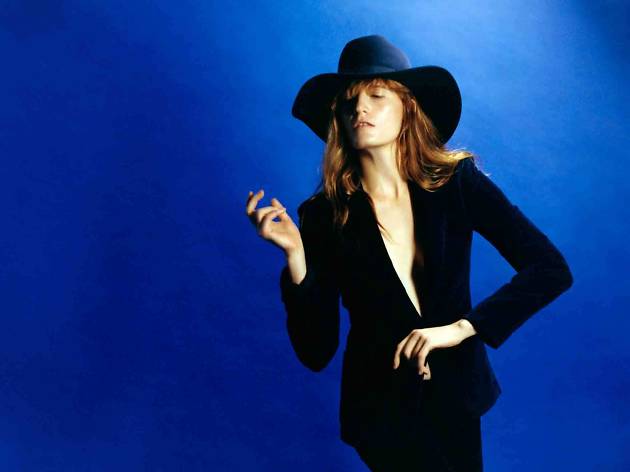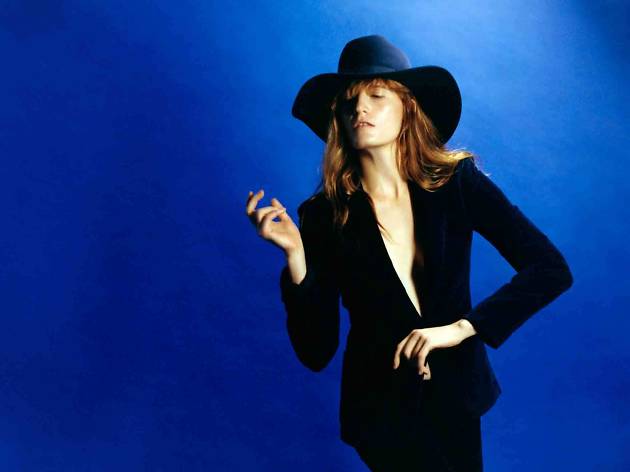 © Tom Beard
4. Florence + The Machine – 'How Big, How Blue, How Beautiful'
By now, we know all the keywords used around Florence Welch: kooky, loud, bohemian, baroque. What we rarely hear is the word 'songwriter', and that's a monumental diss. At a time when rock is mostly dying on its (dull, male) arse, Florence and her band have crafted an album with more hooks than a Cornish fishing town. The overwhelmingly accomplished 'How Big, How Blue, How Beautiful' deserves your time. Oliver Keens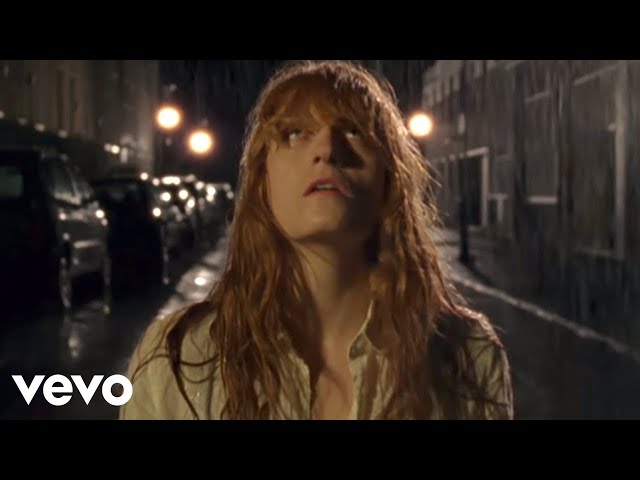 3. Courtney Barnett – 'Sometimes I Sit and Think, and Sometimes I Just Sit'
Already established as a talented poet of the mundane, Barnett made huge headway with her proper debut album: a tighter, more potent affair, mixing retro rock freak-outs with gentler pop strummers. But the words are what make 'Sometimes I Sit and Think, and Sometimes I Just Sit' special: this 27-year-old Australian captures millennial complications and contradictions like nobody else. James Manning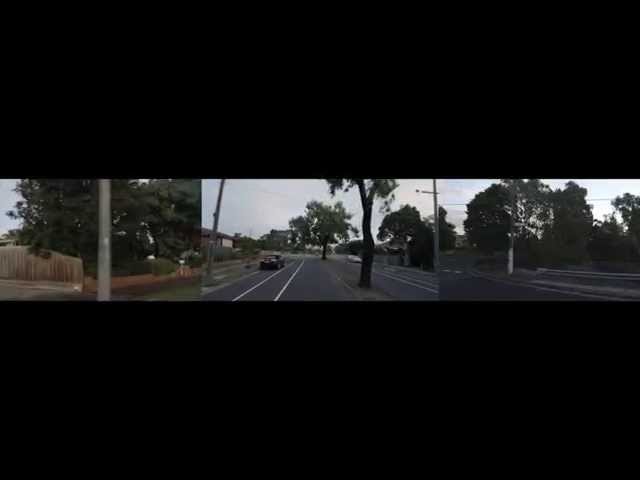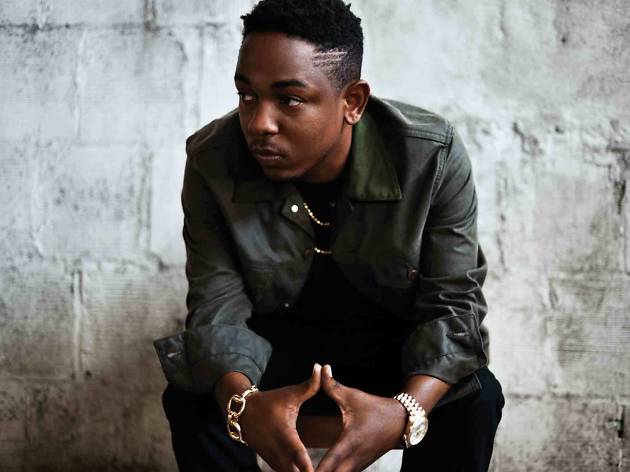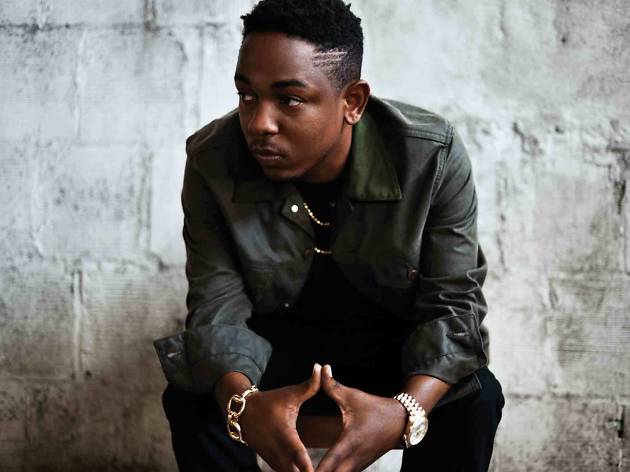 2. Kendrick Lamar – 'To Pimp a Butterfly'
Lamar's follow-up to 2012's adored 'Good Kid, MAAD City', 'To Pimp a Butterfly' rages through race, politics, fame and consumerism – and makes no attempt at the charts. Instead, it's aimed squarely at the musical canon that inspires it: from P-Funk to jazz, G-funk to soul, spoken word to straight-up hip hop. 'I got the world's attention so I'ma say something's that's vital,' raps Kendrick. In that, and so much else, he succeeds. Nick Aveling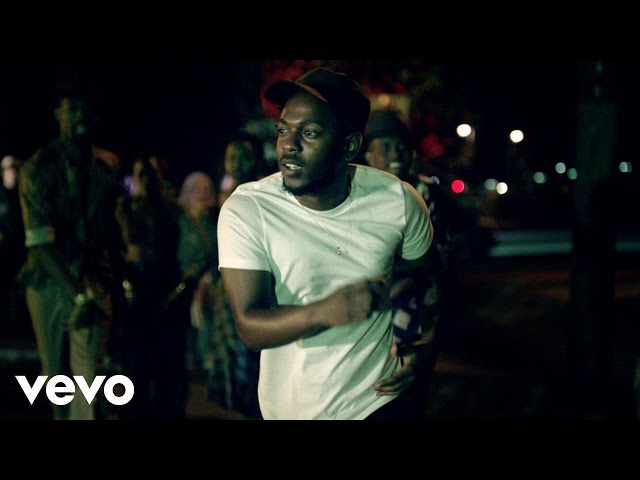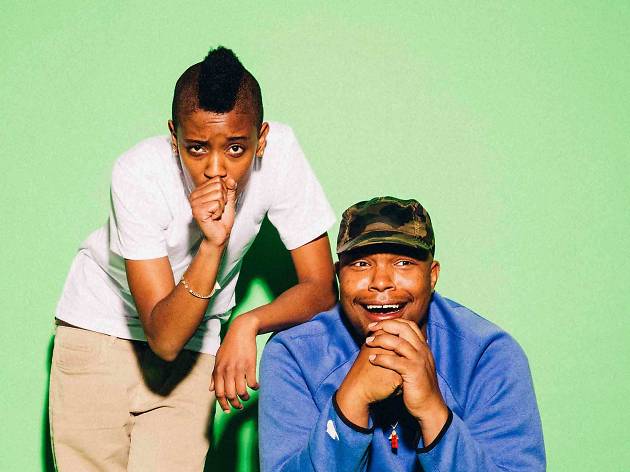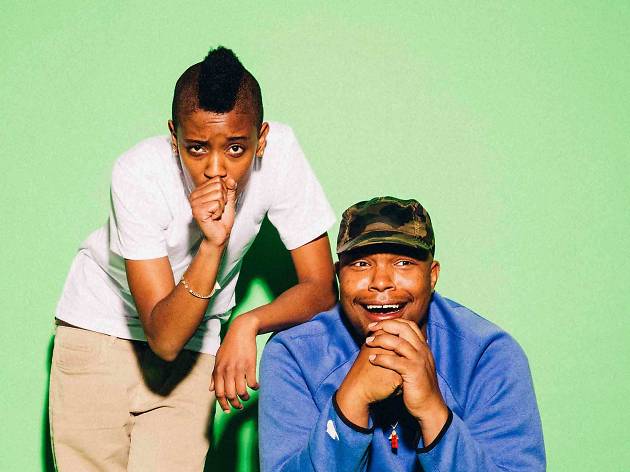 1. The Internet – 'Ego Death'
Has a genre ever mutated so far and so fast as R&B in the first half of the 2010s? From mainstream hits and classic slow jams to twisted, trap-edged 'future' and 'cloud' strains, R&B has gone through revolutions and proliferations that are only really comparable to rock 'n' roll in the '60s. But at the start of 2015, we still weren't expecting the best album of the year to emerge from an R&B-oriented offshoot of LA's skate-rap brat pack Odd Future.
We had heard some good shit from The Internet before, but nothing that came near the consistent brilliance of 'Ego Death'. Created in three weeks in a basement studio by core duo Syd Tha Kid and Matt Martians, plus a cast of producers and guests including Janelle Monaé and Vic Mensa, it packed more perfect melodies into its 12 tracks than anything else this year. It's also 2015's coolest album by a mile, soaked in jazz, soul, hip hop and dreamy electronica, with Syd's summer breeze of a voice drifting over every flawless song. Kendrick was angrier, Sufjan was sadder and Courtney was funnier. But for sheer, oozing aural pleasure, nothing topped 'Ego Death'. James Manning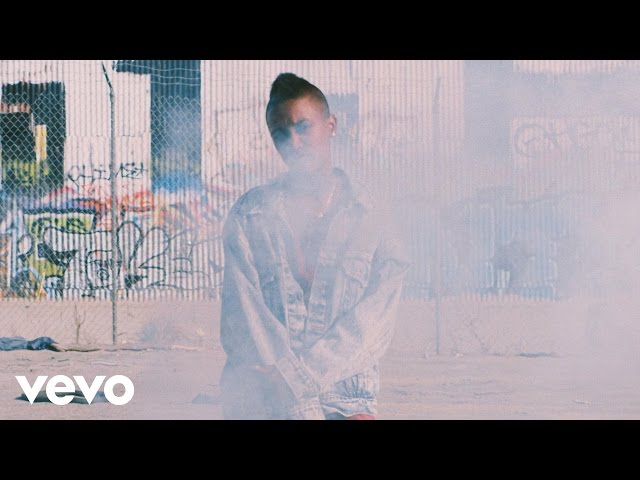 Support Time Out
We see you're using an ad-blocker. Ad revenue is Time Out's main source of income. The content you're reading is made by independent, expert local journalists.
Support Time Out directly today and help us champion the people and places which make the city tick. Cheers!
Donate now