Beyoncé and Jay Z: a musical scrapbook
As the pair hit town on their On the Run Tour, we revisit this blockbuster romance—from "Crazy in Love" to "Drunk in Love"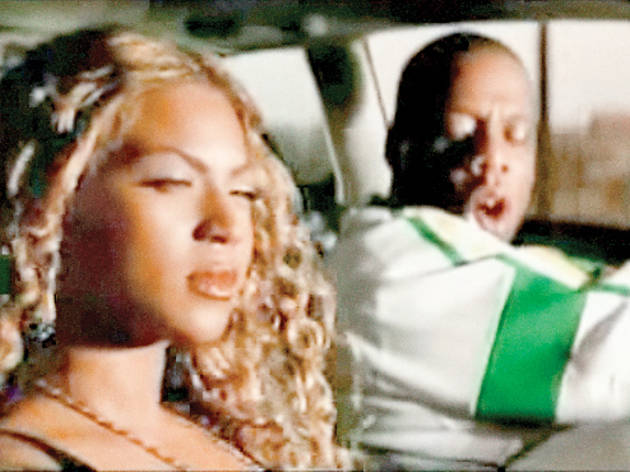 1/5
"'03 Bonnie and Clyde" (2002)
The scoop: The couple aren't an official item yet, but the cozy video and main sample, cribbed from Tupac's "Me and My Girlfriend," fuel speculation that they're more than just pen pals. Dubbing themselves "the new Bobby and Whitney," the pair lay out an atypical blueprint for romance.
Power couplet: "Whatever she lacks, I'm right over her shoulder / When I'm off track, Mami is keepin' me focused"—Jay
Love index: ♥ ♥ ♥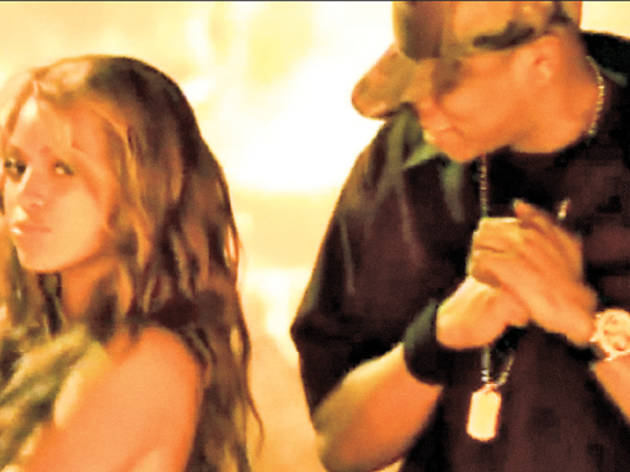 2/5
"Crazy in Love" (2003)
The scoop: The horn fanfare and skittering funk rhythms bring a maximalist vibe to Jay and Bey's budding partnership, but the result is anything but love-drunk: The duo demonstrates here that they're in complete control. Of course the track went to No. 1.
Power couplet: "I don't even need to buy a new dress /  You ain't there, ain't nobody else to impress"—Bey
Love index: ♥ ♥ ♥ ♥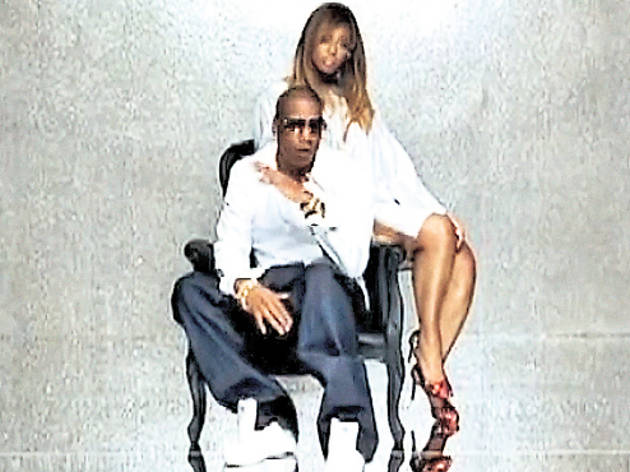 3/5
"Upgrade U" (2006)
The scoop: Beyoncé takes aim at Jay's big-pimpin' persona like a true boardroom hustler, offering to bring his clothes and image to the next level. When she says she'll "still play my part and let you take the lead role," it comes off less like deference than shrewd negotiation.
Power couplet: "You need a real woman in your life / That's a good look"—Bey
Love index: ♥ ♥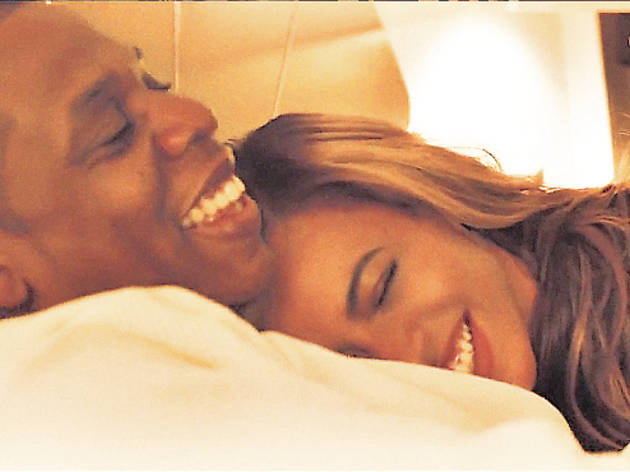 4/5
"Part II (On the Run)" (2013)
The scoop: This lush Magna Carta slowburn, which finds Bey and Jay at the top of their respective games, serves as a sequel of sorts to their debut collab—and a theme song for the current tour. A decade in, the outlaw couple meditates on long-term love in the spotlight, and doubles down.
Power couplet: "Matching tats, this ink don't come off / Even if rings come off, if things ring off"—Jay
Love index: ♥ ♥ ♥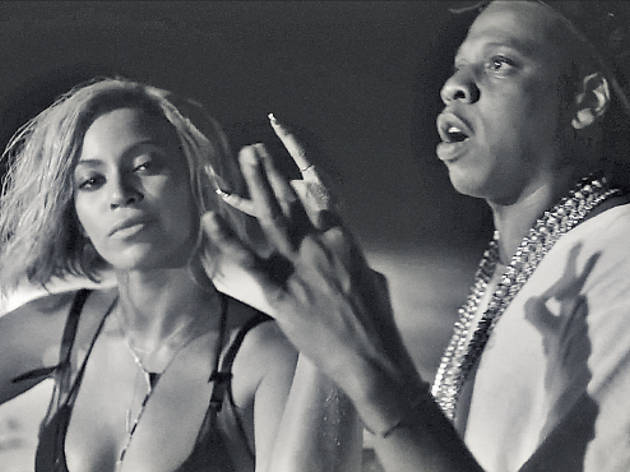 5/5
"Drunk in Love" (2013)
The scoop: This sensuous bump-and-grinder doubles as an X-rated marriage handbook for the new monied elite: hedonism 101. Foreplay in the foyer, breastesses for breakfast and, yes, the immortal surfbort sequence. You're making us jealous, guys: Holy matrimony never sounded so sinful.
Power couplet: "We be all night, and everything alright / No complaints from my body, so fluorescent under these lights"—Bey
Love index: ♥ ♥ ♥ ♥ ♥