Katy Perry 'Prism' album review
Katy Perry softens up on her latest, Prism. Rainbows abound. Has someone been huffing Mariah Carey's perfume?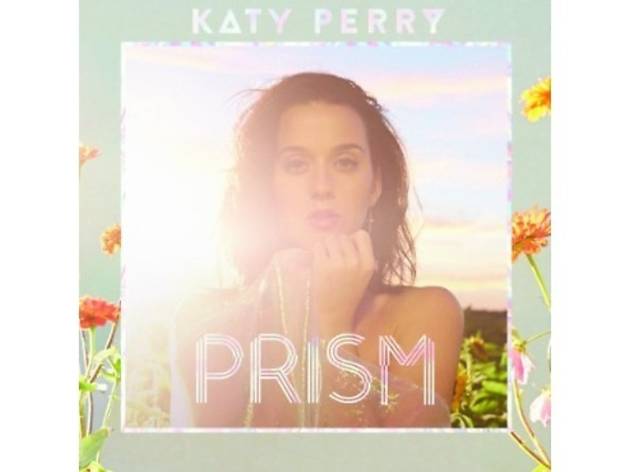 "Roar" is a red herring. The chest-beating stomper is not indicative of the music on
Prism
, the fourth studio album from blow-up sweetheart Katy Perry. The bulk of the record is softer and more flowery on the senses than the goopy lavendar chemicals you pour into your washing machine. Much of the new music seems like atonement for her whipped-cream-tits era, as if those candy-porn tactics of
Teenage Dream
were only meant to rocket Ms. Perry to an unloseable level of success from which she can broadcast her true calling—mega-church balladry.
A token track for strippers ("Dark Horse"), a trend-chasing disco cut ("Birthday") and a bubbly number for mall-haul videos ("This Is How We Do") populate the please-all Side A, before soft-focus schmaltz takes over the second half. "Ghost," "Double Rainbow," "By the Grace of God" and "Spiritual" are thinly veiled Christian pop, in case you couldn't tell. There remains plenty of room for real clunkers of lyrical couplets. For someone who hints at sex so much, Perry fails to grasp biology. (Hint, Katy: Birds do not levitate.) Which brings me to another reason for "Roar" being the one working digit amongst several sore thumbs. The lead single was written by Bonnie McKee, the svengali of California visual kei. McKee co-penned the chart toppers on
Teenage Dream
. She is sorely missed here.
I'm not saying Katy Perry should always be a tart, but she should still be trying to have a good time, instead of wandering these sanitized hallways of superstardom. The peacock double entendres and leopard-print bikinis have been locked away like fire extinguishers, labeled "BREAK GLASS IN CASE OF LAGGING SALES."
Download Prism on iTunes
Download Prism on Amazon
What are your thoughts? Let us know in the comments box below or tweet us at @TimeOutNYMusic.