Lady Gaga 'Artpop' album review
Sex, drugs, fashion and untz. It is more pop than art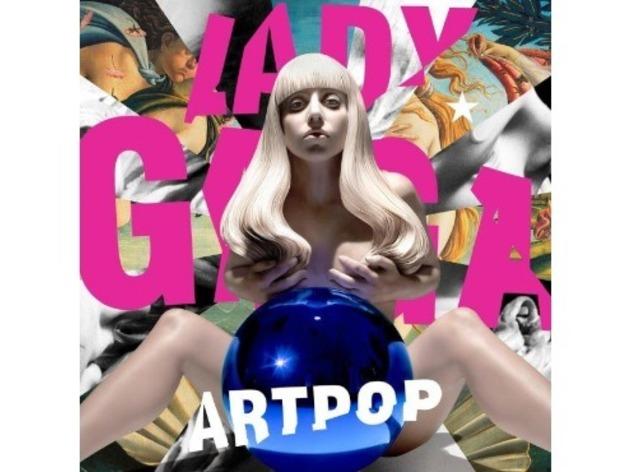 Lust, sex, drugs, fashion. Why, yes, it is another Lady Gaga album. This one's called
Artpop
, Gaga's third studio album, an ambitious 15-track extravaganza. The album mainly fluctuates between mainstream pop and Gaga's weird take on pop, with loads of EDM and club beats. There's even a brief venture into hip-hop, "Jewels N' Drugs," featuring T.I., Too $hort and Twista. On the other end of the spectrum is "Dope, " the token ballad of the album and its deepest cut. A relapsing addict pleads for a friend to stay, "Don't leave me, I / Oh I will hate myself until I die." It's a beautiful return to the essence of what made Gaga great: a killer voice on the piano.
However, "Dope" is a temporary retreat from the 27-year-old's overtly sexual songs. "Do What U Want," "Sexxx Dreams" and "G.U.Y." (an acronym for Girl Under You, FYI), carry no profound meaning—but that's not what Gaga does. She capitalizes on catchy, upbeat rhythms of the day and injects fun lyrics. The other recurrant themes in
Artpop
are fashion and narcissism—or perhaps the two intertwined. "Donatella" is a baiting and melodious hit-in-waiting with polarized interpretations. The song starts with Gaga speaking in her best Valley Girl: "I am so fab / Check out, I'm blonde / I'm skinny / I'm rich / and I'm a little bit of a bitch." From there, the song could go horribly wrong. Yet, it's so obnoxiously conceited, it's brilliant. Gaga satirizes the glamorous upper class, as she did with girly girls in "Vanity." Or: Her mantra epitomizes convention, and that "long hair, don't care" attitude. Like the tune, Donatella is fabulous and can't be bothered by jealousy and criticism. The hate you want to feel for this song oddly fuels your love for it. The same could be said for Lady Gaga in general.
"Swine," another memorable track, manages to degrade someone by calling him or her a pig, against the most celebratory club vibe. In an exasperated tone, Gaga barks, "Squealer, squealer, squeal out, you're so disgusting!" until it erupts into the EDM build-up that we've all heard before, courtesy of German electro-house wünderkind Zedd. For the Little Monsters, this is manna from heaven. If you simply enjoy danceable pop, it'll get you moving. If you're looking for more art than pop, there's nothing striking to hear here, so move along.
Download Artpop on iTunes
Download Artpop on Amazon
What are your thoughts? Let us know in the comments box below or tweet us at @TimeOutNYMusic.
Watch the video for "Applause"