Milosh 'Jetlag' album review
Michael Milosh, one half of seductive duo Rhye, serves up his second platter of androgynous sex jams for 2013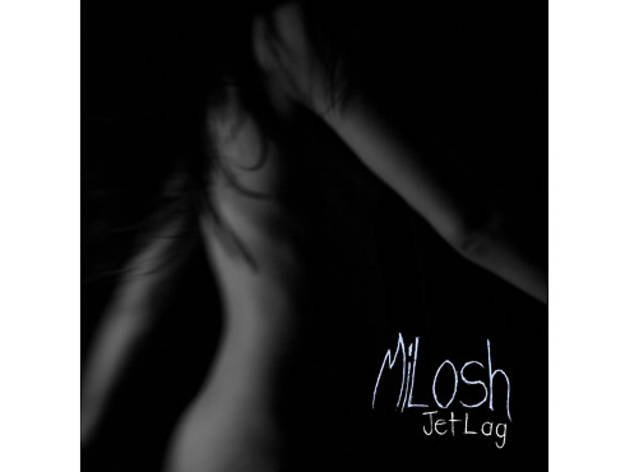 Michael Milosh's voice is a mesmerizing instrument. It has the timbre of a reeded woodwind and can remove clothing faster than an EMT's scissors. Imagine leaning into someone's ear and delivering this line: "Our bodies collide and come alive." You or I couldn't do it. You and I would sound ridiculous. (I am presuming Trey Songz is not reading this.) Milosh, an androgynous Canadian R&B crooner, cannot only pull off this blunt foreplay with ease, he makes it haunting. His vocals materialize and melt in the mix, a cross of Sade and some eerie cooing a Ghost Hunter would pick up on recording in an empty warehouse at 2am. Multitracked, his singing can sound played in reverse. It is why he is married to a
Mad Men
actress.
As the frontman of Rhye, Milosh sets his breathy, gelded voice over gentle, beurre blanc rhythms.
Woman
, the duo's gorgeous debut released earlier this year, is a warm, organic, quiet funk record, and one of the year's best. It succeeds in its confidence, by realizing that Milosh's singing requires a mininum of accompaniment. The cashmere hammock of "One of Those Summer Days" utilizes nothing but Milosh, a crystalline guitar arpeggio and dripping sax. Which is what makes this quick follow-up,
Jetlag
, a lesser album in contrast.
Jetlag
is a smart title for this music, Milosh's fourth solo outing, which similarly gives you that scooped-out, floaty feeling. In place of the elfin Barry White jams are delicate, busier electronic backings. "Hear in You" fuses classical chamber music and the oscillating synthesizers off the
Knight Rider
soundtrack. Drumstick clatter in the trip-hop of "This Time." "Stakes Ain't High" envisions a cyberpunk Japanese massage parlor while possibly riffing on De La Soul. So, a little more high concept than the wet come-ons of Rhye's "Mmm…stay open." Still, despite all the pitter-pattering electronics, Milosh gets his mantra on the record, "Slow Down." He sighs, "A quiet calm is creeping in." Ooo, hey, girl, what's your… shit, shit, sorry, I'm terrible at this. Leave it to the professionals.
Download Jetlag on iTunes
Download Jetlag on Amazon
What are your thoughts? Let us know in the comments box below or tweet us at @TimeOutNYMusic.
Watch the video for "Slow Down"